Canon Digital Ixus 860IS / PowerShot SD870 IS Digital Elph
Canon Ixus 860 IS / PowerShot SD870 versus Panasonic Lumix DMC-FX33 real-life noise
Canon Digital Ixus 860 IS / PowerShot SD870 results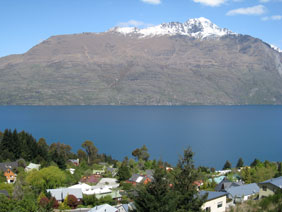 To compare noise levels under real-life conditions we shot this scene with the Canon Ixus 860IS / PowerShot SD870 and Panasonic Lumix DMC-FX33 the within a few moments of each other using each of their ISO settings in Auto modes. The lenses on each camera were adjusted to deliver the same field of view.
The image left was taken with the Canon Ixus 860IS / PowerShot SD870 at 8mm f10 and with a sensitivity of 80 ISO; the original JPEG measured 3.59 MB. The crops are taken from an area just below and to the left of the centre and presented here at 100%.The Canon Ixus 860IS / PowerShot SD870 IS delivers good-looking images with little noise at 80 and 100 ISO. There's a softening at 200 ISO, and a more noticeable fall in quality at 400 ISO. This drop becomes greater at 800 ISO, and by the time you get to 1600 ISO, the results ain't that pretty.
It's interesting to directly compare the Canon results against Panasonic's approach. As with our previous results pages, the Canon appears at first glance to deliver superior images, but it's more down to the initial impact of greater sharpening and higher contrast. Like all compacts the best results are of course at the lowest sensitivities and we'd encourage you to use 80 or 100 ISO where possible. That said, it's still capable of respectable results at higher sensitivities compared to lesser 8 Megapixel compacts and we have some more real-life examples across its sensitivity range, on our Canon 860IS / SD870 IS sample images page.
| | | |
| --- | --- | --- |
| Canon Ixus 860 IS / PowerShot SD870 | | Panasonic Lumix DMC-FX33 |
| | | |
| 80 ISO | | 80 ISO not available |
| | | |
| | | |
| 100 ISO | | 100 ISO |
| | | |
| | | |
| 200 ISO | | 200 ISO |
| | | |
| | | |
| 400 ISO | | 400 ISO |
| | | |
| | | |
| 800 ISO | | 800 ISO |
| | | |
| | | |
| 1250 ISO not available | | 1250 ISO |
| | | |
| | | |
| 1600 ISO | | 1600 ISO |
| | | |
| | | |
| 3200 ISO not available | | High Sensitivity (1600 ISO here, scaled from 3 Megapixels) |