Canon Digital Ixus 860IS / PowerShot SD870 IS Digital Elph
Canon Ixus 860IS / PowerShot SD870 IS lens and stabilisation
The Canon 860IS / SD870 IS is equipped with a 3.8x optical zoom delivering an equivalent range of 28-105mm with a focal ratio of f2.8-5.8; the actual focal length is 4.6-17.3mm and we counted a relatively coarse eight steps when zooming from wide angle to telephoto. The closest focusing distance is 3cm in Macro mode with the lens zoomed all the way out.
The barrel extends by 17mm during power-up with the camera ready for action in just under a second – this is noticeably quicker than most compacts. As you zoom-in, the lens retracts a little then extends fully out to 20mm. It takes about 1.5 seconds to power-down.
The relatively coarse zoom steps are the only major downside to this otherwise excellent lens. The 28mm equivalent coverage provides the camera with decent wide angle coverage and the difference between this, and, say, 35mm on other compacts, cannot be underestimated.
To illustrate the Canon's coverage we mounted it on a tripod and shot the same scene fully zoomed-out, then fully zoomed-in. We then shot the same scene from the same position using the Fujifilm FinePix F50fd which is equipped with a more pedestrian 35-105mm equivalent range.
Support this site by shopping via these links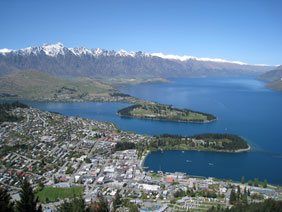 | | | |
| --- | --- | --- |
| Canon 860IS / SD870 IS coverage wide | | Fujifilm FinePix F50fd coverage wide |
| | | |
| 4.6-17.3mm at 4.6mm (28mm equivalent) | | 8-24mm at 8mm (35mm equivalent) |

It's immediately clear from the coverage examples above how the 28mm equivalent of the Canon 860IS / SD870 IS can capture a much wider field of view than the 35mm of the Fujifilm. This is not just useful for big landscapes, but equally handy for interiors, big group shots or situations when you can't step back any further.
The examples below taken with each camera fully zoomed-in show both cameras essentially delivering the same field of view (differences in vertical framing aside). But by offering that wider angle coverage when zoomed-out gives models like the Canon 860IS / SD870 IS a big advantage in everyday use. We wish all compacts offered 28mm coverage, but right now it's mainly Panasonic and a handful of Canons acting as pioneers.
| | | |
| --- | --- | --- |
| Canon 860IS / SD870 IS coverage tele | | Fujifilm FinePix F50fd coverage tele |
| | | |
| 4.6-17.3mm at 17.3mm (105mm equivalent) | | 8-24mm at 24mm (105mm equivalent) |
The 860IS / SD870 IS features optical image stabilisation which can be enabled in the Menu system with four options: Continuous applies stabilisation constantly, Shoot Only applies when you take the photo, Panning only stabilises vertically, and Off disables the system for when you have the camera mounted on a tripod.
Canon 860IS / SD870 IS Image Stabilisation off / on

100% crop, 4.6-17.3mm at 17.3mm, 1/20, 200 ISO, IS off

100% crop, 4.6-17.3mm at 17.3mm, 1/20, 200 ISO, IS on
The stabilising effect could clearly be seen on-screen, especially when zoomed-in, where it allowed us to reliably handhold shots at 1/20. All our Gallery shots were taken using the camera's stabilisation, so check out our 860IS / SD870 IS sample image page for more examples; we also have a demonstration in our video tour.
Canon Ixus 860IS / PowerShot SD870 IS focusing and flash

The 860IS / SD870 IS offers three AF modes: Face detect (which can track up to nine human subjects), AiAF (which uses nine areas), and Center (which uses a frame in the middle of adjustable size). In terms of manual focus, you have the choice of macro or infinity.
In use the 860IS / SD870 IS focused quickly on subjects, while its face detection proved more effective under dim conditions than many compacts – you certainly get the impression of a confident camera overall. People photos taken indoors with the flash were also consistently good, and if you want more power, there's even a optional high power flash unit: the HF-DC1 sits alongside the 860IS / SD870 IS mounted on a supplied bracket which screws into both the flash and the camera's tripod thread.
Canon Ixus 860IS / PowerShot SD870 IS sensor and processing

The Canon 860IS / SD870 IS is equipped with an 8 Megapixel CCD sensor, measuring 1/ 2.5in. This generates 4:3 images with a maximum resolution of 3264×2448 pixels, and there's the choice of four lower resolutions or a cropped 3:2 aspect ratio mode. Images can be recorded with the choice of three different JPEG settings: Normal, Fine and Superfine, with the latter typically measuring 4MB each at the full resolution. Unusually compared to rival models, there's no built-in memory, but Canon supplies a 32MB SD card to get you started; you'll want to upgrade this ASAP though.
The image quality is adjusted in the super-imposed Function menu. The sensitivity gets a button all to itself – pressing the circular rocker upwards brings up the options which (in Manual mode) run from 80 to 1600 ISO. These all operate at full resolution with Canon not mucking around with higher sensitivities at reduced resolutions. This sensibility is also reflected in the Auto ISO Shift mode which only increases the sensitivity to eliminate camera shake after you've effectively agreed to it – a nice approach which should eliminate any nasty surprises at unexpectedly high ISOs.
Canon Ixus 860IS / PowerShot SD870 IS movies

The 860IS / SD870 IS offers a number of movie modes. With the camera set to Standard, Colour Accent or Colour Swap modes, you can record 640×480 or 320×240 pixel video at 30fps. The 640×480 pixel mode is now available in normal or long play, the latter allowing you to shoot for twice as long, but at the cost of lower quality. Set to the best quality, you're looking at about 1.9MB per second. There's also a Compact mode which records at 160×120 at 15fps. Both the focus and optical zoom are locked once you start filming.
The 860IS / SD870 IS also features a neat time-lapse mode which captures a frame either every second or every two seconds for up to two hours and saves them as a silent VGA video at 15fps; if you're set at the two second interval, that means compressing two hours of footage into just four minutes of playback, and it's great fun showing clouds zipping by or a flower opening – see our video tour for a demonstration.
Finally the 860IS / SD870 IS can also record audio only files. Audio is captured at 16bit resolution and with sampling rates of 11.025, 22.050 or 44.100 KHz for up to two hours. It's a useful facility for taking spoken notes or even conducting an interview.

Canon Ixus 860IS / PowerShot SD870 IS burst shooting

The 860IS / SD870 IS offers just one Continuous shooting option which according to Canon fires 1.3 frames per second until you run out of memory. In practice we achieved just over 1.3fps, but that's still pretty slow and not really practical for capturing fast action sequences. It's a bit of a disappointment considering the camera's higher-end features and also the fact many rivals offer short bursts at 3fps or even quicker options at lower resolutions.