Canon PowerShot G1X Mark II review
Intro
The Canon PowerShot G1 X Mark II is a high-end compact camera aimed at those who desire DSLR quality in a smaller, fixed lens body. Announced in February 2014, the G1X Mark II is the successor to the original G1 X, launched two years earlier, but despite the Mark II name, it's a considerably different camera; I don't think anyone would complain if it were called the G2 X instead.
For the G1 X Mark II, Canon has sensibly kept what was good about the original camera – the image quality – and changed pretty much everything else, in theory addressing most of the complaints. Inside there's what appears to be the same 1.5in sensor, roughly the same size as a Micro Four Thirds sensor and comfortably larger than the 1in type found in Sony's RX100 II. Interestingly the resolution has fallen slightly from 14.3 Megapixels in order to deliver the same field of view whether shooting in 3:2 or 4:3; note the resolution for each aspect ratio is 12.8 and 13.1 Megapixels respectively. It may also have helped implement the longer zoom range up from 4x / 28-112mm to a much more useful 5x / 24-120mm, with a far brighter focal ratio too, f2-3.9 versus f2.8-5.8 on the older model. Canon has also implemented a 9-blade aperture for circular out-of-focus rendering, and the closest focusing distance is also much improved, down from 20cm to 5cm.
The hopeless optical rangefinder on the G1 X has been removed on the Mark II, allowing a smaller body, but viewfinder fans can mount an optional electronic viewfinder on the hotshoe if desired. There's a 3in screen which may no longer be side-hinged, but can still tilt vertically and twist round to face the subject, and now enjoys touch-sensitivity too. The lens barrel features two control dials, one smooth, one stepped, there's focus peaking to aid manual focusing, and there's built-in Wifi with NFC for wireless control and sharing.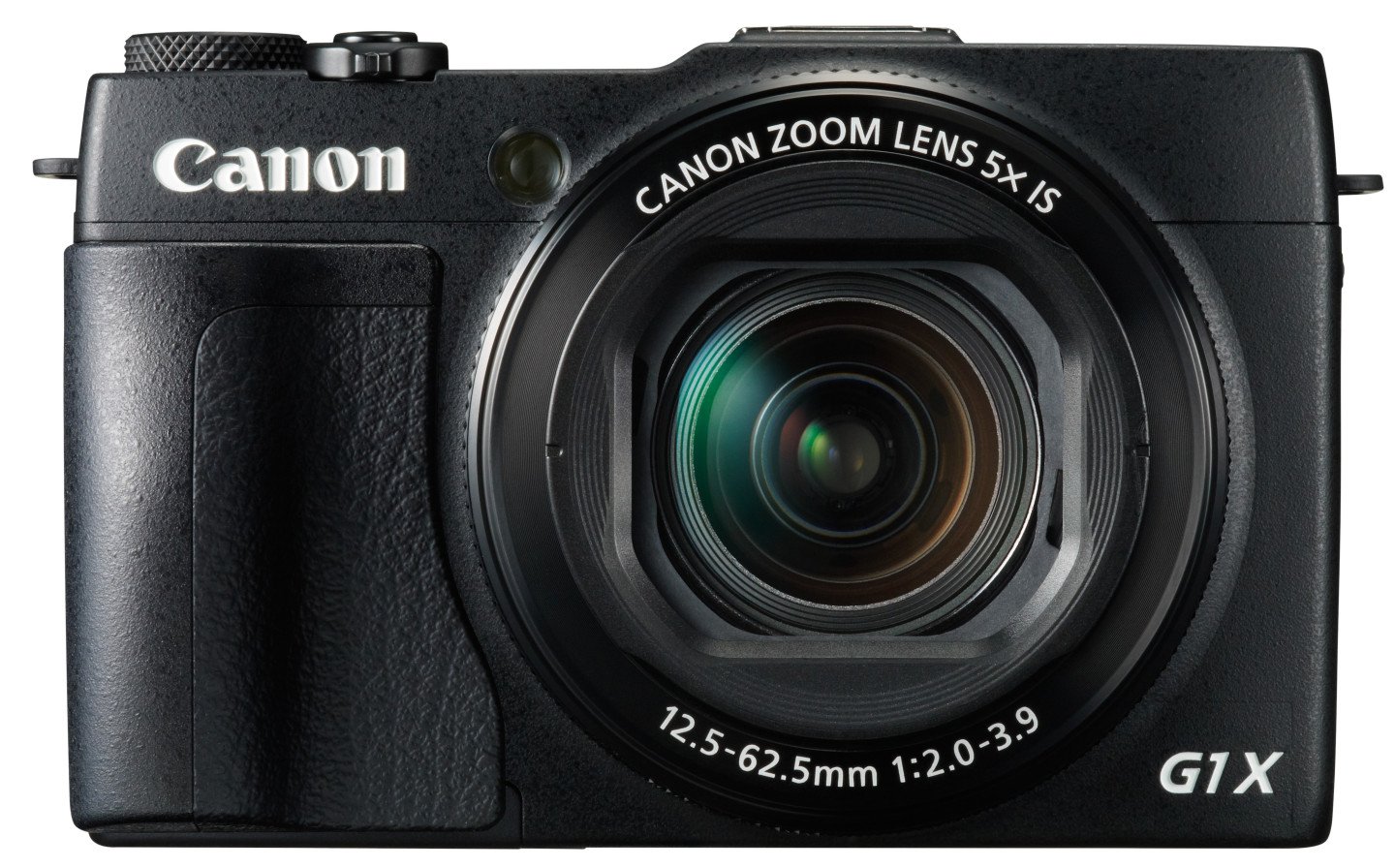 Canon PowerShot G1 X II design and controls
The PowerShot G1 X Mark II shares the same design philosophy as its predecessor, the original G1 X: both are substantial cameras, compact only by name. They may share similar weights and dimensions, but are considerably larger than pretty much any other enthusiast-class fixed lens camera I can think of.
For the record, the G1 X Mark II measures 116x74x66.2mm and weighs 558g including battery. This makes it roughly the same width and thickness as its predecessor, but a little shorter due partly to the removal of the optical viewfinder.
To put this in perspective, the G1 X Mark II is similar in size to a Sony A6000 compact system camera, fitted with its 16-50mm kit zoom lens, and amazingly the Sony kit combo also weighs 100g less. The closest fixed lens 'compact' is Fujifilm's X100s which is noticeably smaller than the G1 X Mark II at 127x74x54mm and lighter as well at 445g including battery. Remember both the Sony A6000 and Fujifilm X100s feature built-in viewfinders and larger APS-C sensors; to be fair the Sony kit zoom isn't as bright or long as the Canon and the X100s lens is fixed in focal length, but it does illustrate how the G1 X II is one of the largest cameras in its peer group.

Above I've pictured it against Sony's Cyber-shot RX100 III, the third in what has become arguably the most successful series of compact cameras for enthusiasts – and coincidentally one that coasts roughly the same as the Canon, so I'll be making many comparisons between them here. The RX100 series has a smaller 1in type sensor, but it's still a comfortable step up from point-and-shoot models and smartphone cameras, while crucially remaining relatively pocketable. Measuring 102x58x41mm and weighing 290g, the RX100 III is simply much more portable than the Canon G1 X II, and the physical difference between them is clear in the photo above. To me, the Sony RX100 III is a camera I'd take anywhere with me, whereas the Canon G1 X II is something I may think twice about – after all, it's unlikely to fit into any pocket outside of a coat, so it's something I have to think about accommodating, maybe in a bad or with a strap. It is quite simply a much less casual camera to carry around.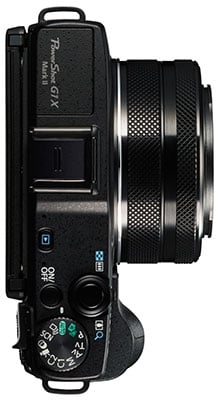 Of course while a larger camera may not be as pocketable, it is normally more comfortable and stable to hold, and that certainly applies to the G1 X II. There's simply much more to hold onto, with a generous grip on the front and a decent thumb rest on the rear. You can hold it pretty securely in one hand, whereas I find I need to use two with the RX100 III. The greater stability also means less chance of camera shake. Note I tested the 'Enhanced Grip Edition' which is a little chunkier than the normal one, but even that has plenty ot hold onto.
A quick note to the divers out there: Canon offers the WP-DC53 housing for the G1 X II which is good to depths of 40m. Meanwhile I can't yet find an official underwater housing for the Sony RX100 III, although there were third party options available for the earlier models, so I'd expect the new one to be supported too.
Turning to the top surface from left to right you'll find the popup flash (activated by a switch on the side), a hotshoe for external Speedlite flashguns and other accessories including an optional electronic viewfinder, the power and play buttons, the shutter release surrounded by a zoom collar, and finally the main mode dial.
The hotshoe is a key benefit the G1 X Mark II has over models like the latest RX100 III which dumped the shoe from the earlier RX100 II. As noted above, it lets you mount the optional – and very good quality – EVF-DC1 electronic viewfinder, along with Canon's wide range of Speedlite flashguns. None of this is possible with the RX100 III, although of course the Sony's killer feature is already having a decent electronic viewfinder built right into a smaller and lighter body for much the same price. When shooting with both cameras side-by-side, I really missed having a viewfinder on the Canon, and while you can of course fit the optional accessory, it makes the camera more expensive (by about $250 USD) and of course even larger. Indeed it felt quite bizarre when shooting with both cameras that the smaller one featured the built-in viewfinder and the bigger one did not.
Canon followers will note the G1 X Mark II loses the twin-tiered upper dial of its predecessor, which perched the mode dial on top of one dedicated to exposure compensation.
Making up for this is not one, but two control rings around the lens barrel, compared to just one on the original model. The outer ring turns smoothly, while the inner ring is stepped; both are configurable although by default the outer ring is normally used for exposure compensation or focusing, while the inner one adjusts another exposure value, such as ISO, aperture or shutter speed.
Having two rings obviously gives the G1 X II greater flexibility over models which only have one, such as the RX100 III, but I really didn't get on with the inner stepped ring. It was stiff to turn initially, but once you used more torque it was too easy to slip past several clicks and often stop halfway between clicks. This coupled with settings which were slow to update as the wheel turned made for some frustrating adjustments. Considering Canon has designed some of the most ergonomically successful controls on cameras, it seems odd that the G1 X II inner lens ring should deliver such a bad experience. Now of course this is entirely personal and your mileage may vary, but I found it a real turn-off.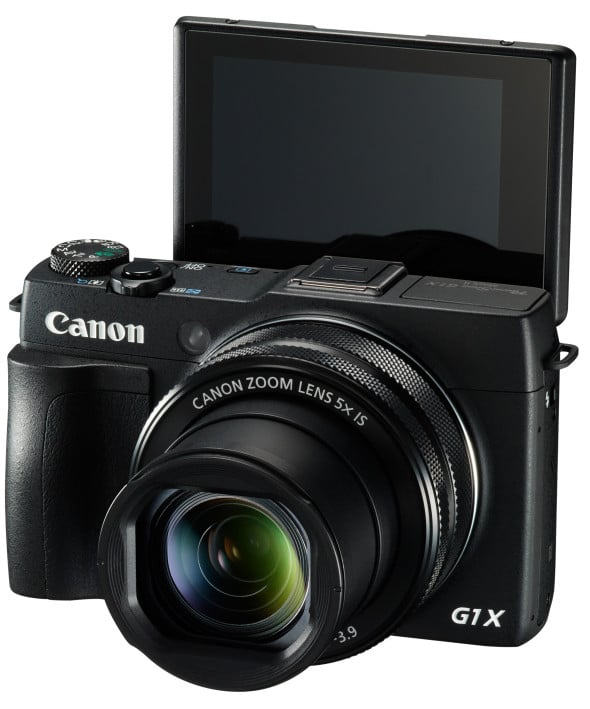 Round the back of the camera you'll find a 3in screen with 1040k dots and a 3:2 aspect ratio which matches the shape of the native images – so they fill the screen in composition and playback, unlike those on the Sony RX100 III's 4:3 shaped screen which are pictured above a black strip at the bottom when shooting. This means images are presented larger on the Canon screen.
Canon equipped with original G1 X with a fully-articulated screen with a side-hinge that allowed it to flip out and twist to any position. Sadly this has been downgraded on the Mark II into one which only tilts vertically. While this is fine when shooting in the landscape orientation, it's of little use when shooting with the camera turned on its side in the portrait aspect. That said, Canon is merely following a trend where articulated screens on almost all cameras – apart from those by Panasonic – are vertically tilting only. One upside is the screen can now flip up by 180 degrees to face the subject for self-portraits or filming pieces to camera. This capability is matched by the Sony RX100 III, although Canon manages to hinge its screen a little higher so that none of it is blocked by the top of the camera – well apart from the hotshoe anyway.
I will however forgive Canon for losing the full articulation of the original model as it's equipped the new G1 X Mark II with a touch-sensitive screen. If you've read any of my recent reviews, you'll know I love touch-screens and wish every camera had one. I'm not that bothered about swiping though images or pinching to zoom, but I do greatly value being able to reposition the AF area with a single tap. I frequently reposition the AF area when composing and find it so frustrating when companies, most notably Sony, force you into pressing several buttons before you can get the camera to focus where you want it to. For me, this is one of the major benefits the G1 X II enjoys over the Sony RX100 III, and you can also exploit it while filming a video to pull-focus between subjects simply by tapping them.
That said, the decision to remove the viewfinder from the G1 X II is in my opinion the wrong one. Yes the optical viewfinder on the original G1 X was inadequate for a camera of its class, and yes, removing it has allowed the Mark II to be shorter. But when Sony can squeeze a high quality EVF into a considerably smaller body costing roughly the same amount, you've got to wonder what Canon was thinking of. Indeed the presence of a respectable electronic viewfinder in the small body of the RX100 III really does now make models like the G1 X II seem a little mean or under-featured in this respect – I think Sony's now played its hand and all enthusiast-class compacts going forward will need to follow suit.
To the right of the G1 X II's screen is a tilting thumb wheel (that's much more tactile than the lens rings), surrounded by buttons for the display options, Menu, AF mode and Manual Focus. Pushing the wheel upwards enters exposure compensation, pushing it right adjusts the flash options, pushing it down sets the ISO and pushing it left sets the macro mode. Then in the upper right corner you'll find a customizable shortcut button, a dedicated movie record button and one to fire-up the Wifi in the event an NFC device is not present or recognized.
In terms of wired connectivity, the G1 X II features three ports behind a flap on the right side of the body: a Micro HDMI port, a Mini USB port and a circular socket which looks tantalizingly like it might support an external microphone, but is in fact for the optional wired remote control only. Sadly the G1 X II does not have any means to connect an external microphone, and in this respect is the same as the Sony RX100 III. Frustratingly though, Canon does have an accessory shoe on the top of the G1 X II, but unlike the accessory shoe on suitably-endowed Sony cameras, it does not support an external microphone accessory. So both the G1 X II and RX100 III are stuck with their built-in stereo microphones for audio – missed opportunities for cameras of their class and price.
On the underside of the G1 X II you'll find a tripod thread roughly centred, alongside a large flap for the battery / card compartment. The G1 X II is powered by the NB-12L, a surprisingly small battery considering the heft of the camera it sits within. Rated at 1920mAh, Canon believes it's good for around 240 shots, compared to the 320 Sony quotes for the RX100 III. I reckon these figures may not be entirely accurate though as I generally found the Sony battery depleting more quickly when shooting with both side-by-side, and certainly both cameras will drain their power quicker if you exploit their movie mode and wireless features.
Where they differ, significantly in my view, is that the Canon battery is recharged externally in a dedicated mains-powered charger, whereas the Sony battery is recharged within the camera over a USB connection.
Some people don't like to charge batteries inside their cameras as it effectively ties the body up, but the flipside is that you don't need to carry around a proprietary charger nor find an AC outlet to power it either. With charging inside the camera, you always have the charger with you, and by powering the process with USB you'll have many options available which don't involve being tied to a wall. For example you could recharge the camera using a cigarette lighter adapter in your car, or exploit the USB ports fitted into many vehicles including coaches or planes. If you have a laptop, you could recharge the camera using one of your USB ports, or you could simply use an external USB battery to topup or completely recharge absolutely anywhere. And of course when you are near mains power, you'll almost certainly have an AC-USB adapter from another device like a phone or tablet that you could use with the camera.
So I personally prefer the USB charging of the Sony as I'm always equipped to top it up wherever I am, whereas when the G1 X II runs out of power, you'll need to find a spare battery or an AC outlet, assuming of course you had the foresight to bring a charger or spare with you. But I do realize I'm in the minority in this preference.
Finally, the G1 X II's battery compartment houses its SD memory card slot and the camera is compatible with UHS-1 cards.
Canon PowerShot G1 X II display views
When shooting with the G1 X II, you have the choice of two customizable display views. Each can be configured to display any combination of the shooting information, grid lines, electronic dual-axis level and a histogram. I generally had one setup for a clean view other than the grid lines for alignment, and the second view setup to show everything.
Canon also offers a night view mode which displays red characters on a dark background to preserve night vision – a considerate move for those who shoot in low light or darkness.
In playback there's four views: one is clean and fills the screen, the second overlays basic shooting details, the third shows a thumbnail of the image with a brightness histogram and basic exposure details, and the fourth keeps the thumbnail, but swaps the exposure details for RGB histograms and GPS data if it's been added via the smartphone app.
Canon PowerShot G1 X II lens
Canon has equipped its PowerShot G1 X II with a new 5x optical zoom equivalent to 24-120mm with an aperture of f2-3.9 and a closest focusing distance of 5cm at wide angle. These specifications represent a big upgrade over the its predecessor in every regard: the Mark I had a narrower 4x / 28-112mm range, a slower f2.8-5.8 focal ratio and a hopeless macro mode which couldn't focus closer than 20cm.
So the new range is not only much more useful than before, but the brighter aperture and closer focusing distance finally equips the G1 X II with decent macro capabilities and the possibility of achieving a shallow depth of field. I'll look closely at each in turn in practice, comparing the G1 X II to its big rival, the Sony RX100 III and for good measure the earlier Mark II version of the Sony. I'll look into the impact of the aperture in a moment, but for now, what difference does the coverage of the G1 X II make in practice? Here's shots taken from the same position comparing its widest and longest coverage.
Canon PowerShot G1 X II
coverage wide

Canon PowerShot G1 X II
coverage tele

12.5-62.5mm at 12.5mm (24mm equiv)
12.5-62.5mm at 62.5mm (120mm equiv)
Looking at the competition, Sony has equipped its Cyber-shot RX100 III with a 2.9x optical zoom delivering an equivalent range of 24-70mm, a bright focal ratio of f1.8-2.8 and, like the Canon, a 5cm closest focusing distance. So the Canon and Sony RX100 III share the same 24mm wide angle coverage, but the Canon zooms-in 1.7 times further for more useful telephoto coverage. Below I've compared the maximum telephoto coverage of the RX100 III against the G1 X II.
Sony Cyber-shot RX100 III
coverage tele

Canon PowerShot G1 X II
coverage tele

8.8-25.7mm at 25.7mm (70mm equiv)
12.5-62.5mm at 62.5mm (120mm equiv)
The images above show the Canon (above right) enjoying a longer reach than the Sony, but this is when their complete full resolution images are resized to the same size. The Sony's native resolution however contains 20 Megapixels to the Canon's 12, which gives more opportunity for cropping. Below I've taken a 4352×2904 pixel crop (matching the 12 Megapixel resolution of the G1 X II) from the RX100 III at its maximum telephoto. As you can see it still doesn't quite match the field of view of the Canon when fully zoomed-in, but it does bring them closer than you might first expect.
Sony Cyber-shot RX100 III
coverage tele with 12 Megapixel crop

Canon PowerShot G1 X II
coverage tele with native 12 Megapixel resolution

8.8-25.7mm at 25.7mm (70mm equiv) / with 12MP crop
12.5-62.5mm at 62.5mm (120mm equiv)
Moving onto the aperture, it's clear all manufacturers know what we want: nice bright apertures across the entire focal range, allowing us to keep the ISO low, the shutter speeds high and if possible also deliver shallow depth of field effects. A small f-number can certainly let you deploy lower sensitivities and faster shutters on any camera, but the depth of field is greatly impacted by the sensor size and actual lens focal length – and that's the rub with most compacts as they typically employ much smaller lenses and shorter focal length lenses than those in interchangeable lens cameras. The key benefit of the RX100 series though is having a sensor that's comfortably larger than most compacts, while the Canon G1 X II has one that's even larger still. So what sort of blurring can you expect in practice, and how do they compare to the older RX100 II? To find out I photographed two portraits at the maximum focal length and aperture for each camera, adjusting my position to maintain approximately the same subject framing.
Sony Cyber-shot RX100 II
Portrait at 100mm equiv f4.9

Sony Cyber-shot RX100 III
Portrait at 70mm equiv f2.8

Canon PowerShot G1 X II
Portrait at 120mm equiv f3.9

full image

full image

Sony Cyber-shot RX100 II
Portrait at 100mm equiv f4.9

Sony Cyber-shot RX100 III
Portrait at 70mm equiv f2.8

Canon PowerShot G1 X II
Portrait at 120mm equiv f3.9

full image

full image

crop from image to show depth of field

crop from image to show depth of field

crop from image to show depth of field
In my portrait examples above, it's clear the Canon PowerShot G1 X II delivers the shallowest depth of field when all three are zoomed to their maximum focal lengths and set to their largest apertures, and interestingly the two Sonys look very similar. So what's going on?
The RX100 III may sport the smallest f-number at the long-end, but it's coupled with the shortest focal length of the three models. If all three cameras are set to 70mm equivalent, then the RX100 III enjoys an aperture one stop faster than its rivals, but the depth of field is only shallower than the RX100 II which shares the same sensor size. The Canon G1 X II delivers a similar depth of field to the RX100 III at 70mm equivalent despite having an aperture one stop slower because its sensor is larger and the actual lens focal length is longer for the same coverage.
But crucially the older Sony RX100 II and Canon G1 X II also have the benefit of being able to zoom further than the Mark III. As seen above, this allows the Mark II to counteract its slower aperture and essentially catch-up with the Mark III in terms of depth of field, and allows the Canon to deliver a shallower effect than either. Seasoned portrait photographers also know that longer focal lengths are more flattering in terms of perspective. You'll also notice how the background details are larger at these longer focal lengths.
Next, what about close-ups in a macro environment? To find out I photographed a nearby subject with each camera set to its widest focal length and maximum aperture. The RX100 III and Canon G1 X II share the same widest 24mm coverage, so were positioned at the same distance; there are some perspective differences due to their different sensor sizes. The older RX100 II has a widest focal length of 28mm, so was positioned a little further away to match roughly the same subject size on the frame.
Sony Cyber-shot RX100 II
Macro at 28mm equiv f1.8

Sony Cyber-shot RX100 III
Macro at 24mm equiv f1.8

Canon PowerShot G1 X II
Macro at 24mm equiv f2

full image

full image

crop from image to show depth of field

crop from image to show depth of field

crop from image to show depth of field
Judging from the first row above which shows the full image, all three cameras look fairly similar, but the Canon G1 X II enjoys a slightly shallower depth of field with larger background 'blobs'. So while the Sony apertures may be slightly brighter than the Canon when all three are at their widest settings, the larger sensor and longer actual focal length of the Canon is what's making the difference in depth of field here. As for the RX100 III versus the Mark II, it's revealing to note the older Mark II actually delivers a slightly shallower depth of field than its successor above thanks to its slightly longer minimum focal length. Of course you could zoom the Mark III to 28mm to match the focal length, but at this point the RX100 III slows down its aperture to f2.5, which in turn delivers a deeper depth of field than the Mark II at 28mm f1.8. So while the Mark III would appear to have a superior lens specification for achieving a shallow depth of field, it may not work out that way in practice if you can exploit the longer focal lengths of its rivals at both the wide and long end.
As always, the maximum shallow depth-of-field effect is when you're shooting close to the subject with the aperture wide open. You saw an example above with the lens set to wide, and below there's one with the G1 X II lens zoomed to 120mm equivalent.
1/60, f3.9, 3200 ISO, 120mm equivalent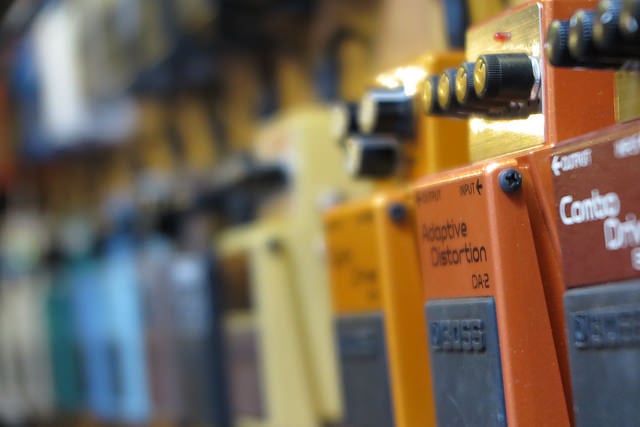 Click image to access original at Flickr
It's also worth looking at whereabouts in the focal range the aperture changes, as some lenses slow down faster than others. The Canon G1 X II starts at f2 at 24mm then slows a stop to f2.8 by 27mm, closing further to f3.2 at 32mm, f3.5 at 41mm, and finally reaching the minimum aperture of f3.9 at 80mm where it stays fixed until 120mm.
On the Sony RX100 III, the f1.8 aperture is only available at 24mm, slowing to f2 at 25mm and f2.5 at 28mm. Then at 32mm the lens slows to f2.8 and stays there for the rest of the range up to 70mm. The older RX100 II starts at f1.8 at 28mm, hits f2 at 30mm, then f2.8 at 35mm, f4 at 66mm and the minimum f4.9 between 97mm and 100mm. So at 70mm, the new RX100 III is one stop faster than its predecessor, but it's also revealing to note the Mark III actually slows down by one whole stop by the time it reaches 28mm, meaning the older Mark II is twice as bright at this focal length; it's also worth noting the Mark III's lens only becomes brighter than the Mark II at 40mm onwards.
So the RX100 III enjoys a tiny one quarter of a stop advantage over the Canon G1 X II between 24mm and approximately 35mm, after which the Sony stays at f2.8 for the rest of its range while the Canon becomes gradually slower. By the time both are at the Sony's maximum telephoto of 70mm, the RX100 III enjoys almost a whole stop over its rival, although of course the Canon can keep zooming-in further.
An aperture that's one stop brighter allows you to halve the shutter speed (making it twice as fast) or halve the ISO sensitivity for better quality. Since all three share essentially the same aperture at their widest angle settings, it's okay to directly compare the quality of the same ISO values. But at focal lengths where one model has an aperture that's one stop brighter – for example the RX100 III over the RX100 II and G1 X II at 70mm or the RX100 II over the RX100 III or G1 X II at 28mm – then you should compare a sensitivity that's half the value. So compare, say, 800 ISO on the slower models against 400 ISO on the faster one.
Another optical aspect that's important to compare is a camera's maximum reproduction in macro mode; this is influenced by the closest focusing distance and the lens focal length. The G1 X II has a minimum focusing distance of 5cm at its widest focal length, coincidentally the same distance as the RX100 III, but crucially a great deal closer than the 20cm minimum focusing distance of its predecessor. You can spend ages with a calculator working it all out, but I think it's more revealing to simply photograph a ruler as close as you can at the widest and longest focal lengths. The maximum reproduction for the three cameras is, as expected, when their focal length is set to the widest setting: here the Sony RX100 Mark II, Sony RX100 Mark III and Canon G1 X II can capture a subject that's 78mm, 90mm and 89mm respectively. Smaller is better here, so the older Sony RX100 Mark II performs best of the three (thanks to the same 5cm closest focusing distance but longer 28mm focal length), although again the good news for the G1 X Mark II is that it's much improved over its predecessor which was dire when it came to focusing close.
Sony Cyber-shot RX100 II
Macro at 28mm equiv

Sony Cyber-shot RX100 III
Macro at 24mm equiv

Canon PowerShot G1 X II
Macro at 24mm equiv

full image

full image
Canon has usefully equipped the G1 X II with a built-in Neutral Density (ND) filter which reduces the amount of light by three stops. This is particularly useful for using larger apertures in bright conditions or for deploying longer exposures in dim conditions to better blur the motion of water or clouds.
Sony's RX100 III also has a built-in 3-stop ND filter, but there's an important difference between them in practice: the ND filter in the Canon must be manually enabled from a menu, whereas the Sony also offers an automatic option which enables it when the metered shutter speed is approaching the maximum. Considerately the Sony doesn't wait until the shutter reaches 1/2000 either, instead using an exposure line which deploys the most appropriate aperture combinations for the best quality.
Moving onto stabilisation, the G1 X II employs optical stabilisation for stills and movies, and the latter can be supplemented by further digital correction if you're willing to lose some of the coverage. To test the stabilisation for stills, I shot a subject ate shutter speeds decreasing one stop at a time with and without stabilisation enabled to see what was the slowest shutter I could handhold for a sharp result.
Canon PowerShot G1 X II Optical SteadyShot Off / On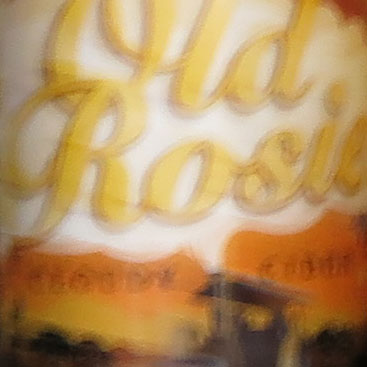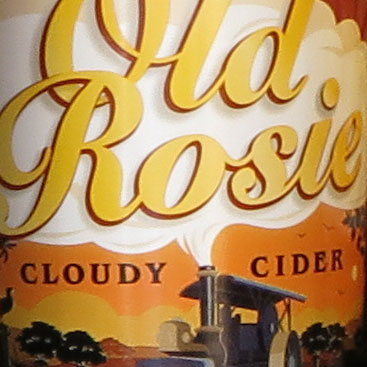 100% crop, 12.5-62.5mm at 62.5mm (120mm equiv) 1/8 Optical SteadyShot Off.
100% crop, 12.5-62.5mm at 62.5mm (120mm equiv) 1/8 Optical SteadyShot on.
On the day I found I needed a shutter speed of around 1/125 to handhold the camera steadily at its maximum 120mm equivalent focal length without stabilisation. With stabilisation enabled, the slowest shutter speed I could handhold with a 100% sharp result was at 1/8. This represents four stops over 1/125, equipping the G1 X II with very effective optical stabilisation – certainly better than the RX100 III performed in my tests, although the larger grip of the Canon definitely helps keep things steadier.
One final note before moving onto the next section: the G1 X II, like its predecessor, has a built-in lens cover that slides opens during power-up and slides closed when switching off. Same for the RX100 IIII. I mention it though as these sliding covers allow the camera to be ready for action much faster than a lens which has a manually removeable cap, like the kit zoom on the Lumix GM1.
In terms of power-up speed, the Canon G1 X II was a fraction quicker to action than the RX100 III, which itself was a tad faster than the RX100 II. None keep you waiting for more than two seconds though.
Canon PowerShot G1 X II Focus
The PowerShot G1 X II offers two autofocusing modes: 1 Point and Face AiAF. The former, as its name suggests, uses a single AF area which can be repositioned anywhere on the screen with a simple tap on the desired part. This is, for me, a major advantage over both its predecessor, the G1 X, and its current rival the RX100 III, neither of which have touch-screens. You can also change the size of the single AF frame.
Switch to Face AiAF and the G1 X II will attempt to recognize a human face in the composition. If it can't, it falls immediately back to a multi-area system, which on the G1 X II employs 31 points. The Face ID option also allows you to register up to 12 different people by storing images of their faces, after which the camera will name and prioritise them if they're spotted on the frame.
In use these single AF modes performed quite snappily, with the G1 X II locking-onto most subjects in good light almost immediately after half-pressing the shutter release. In side-by-side comparisons with the RX100 III, I felt the Sony had the edge, but equally its smaller sensor and larger inherent depth of field was less demanding on the AF system. In lower light levels, both cameras slowed down, and when it became dark there was often significant searching back and forth, often fruitlessly.
Within the menus you'll find Continuous AF and Servo AF options, although if you're not familiar with Canon's implementation some explanation is in order. The Continuous AF option isn't meant for tracking subjects in motion, but instead for the camera to constantly update its AF so that when you're ready to take a picture there's a good chance it'll already be in focus or close to it. Like other cameras with the facility, this can certainly accelerate the picture-taking process, albeit with an understandable hit on battery life for the constant operation. If you actually want to track subjects in motion, you'll need to enable Servo AF, which attempts to keep a subject in focus while the shutter release is half-pressed.
In terms of continuous AF I found the G1 X II delivered a similar experience to other 100% contrast-based systems – that is to say, fairly unconvincing for any subject in fast motion. I tried both it and the RX100 III at a pre-school sports day where, with all due respect, the subjects weren't moving all that quickly. However it may as well have been the Olympic games as far as both cameras were concerned, with a low hit rate and plenty of blurred shots. To be fair they're no worse than other compacts in this regard, but I've yet to see an enthusiast class fixed lens compact with truly convincing continuous AF capabilities – hopefully this will be the next technology hurdle to leap, if you'll pardon the pun.
The G1 X II also has usable manual focusing capabilities, enhanced over its predecessor with a nice manual focusing ring around the barrel and optional focus peaking on-screen which highlights the edges of subjects that are in focus. This makes it quick and easy to confirm manual focus, and it can also remain active when composing or filming video, although in a missed opportunity you can't actually manually adjust the focus while filming, rendering the peaking of limited use.
Canon PowerShot G1 X II shooting modes and effects
The G1 X II is equipped with a mode dial offering a wealth of shooting options. As before you can set the G1 X II into Program, Aperture or Shutter Priority or full Manual if desired, choosing from shutter speeds between 60 seconds and 1/4000, and up to 20 aperture values between f2 and f16 at wide angle. The shutter speed range may be the same as the earlier G1 X, but usefully broader than the 1/2000 to 30 seconds of the RX100 III. The longest shutter speed of 60 seconds also offers decent long exposure work especially in conjunction with the built-in 3-stop ND filter. Exposure compensation is available in a range of +/-3EV in 0.3EV steps, while basic three-frame exposure bracketing is offered in a range of +/2 EV, again adjustable in 0.3 EV increments. The RX100 III takes the lead in this regard with three or five frame AEB at 0.3, 0.7, 1, 2 or 3EV increments
Set the G1 X II to AUTO and it'll work out everything for you using scene detection which even accommodate and adjusts for subjects which are in motion, backlit, in shadow, smiling or even sleeping, including two additional scenes for smiling or sleeping babies.
Set the camera to Hybrid AUTO and it'll exploit Canon's Movie Digest feature to capture two to four seconds of video prior to you taking each photo. These are then compiled as the day goes on into a single movie which can give a fun behind-the-scenes. The idea is you normally spend at least a couple of seconds setting up a composition before taking photos and this is when people in portraits can often be most relaxed before their stock pose. When it works well, the compiled movies can certainly be fun, but at other times you may grab uncomfortable or messy footage, plus there's the constant buffering taking place which will drain your battery sooner rather than later.
Set the G1 X II to its Creative Filters mode on the dial and you can choose from a number of effects including Super Vivid, Poster, HDR, Nostalgic, Fish-eye, Miniature, Toy Camera, Background Defocus, Soft Focus or Monochrome. Turning the lens ring lets you adjust the intensity for most of them or settings for others. For example, in monochrome mode the ring lets you switch to sepia or blue and white effects, while in the miniature mode the ring lets you adjust the plane of focus and, when recording movies, the playback speed between 5x, 10x or 20x. You can see an example of a miniature move below, followed by several examples of the other Creative Filters in action on still photos.
Canon PowerShot G1 X II sample video: miniature effect
Here's an example of the ubiquitous Miniature effect. Like all recent Canon cameras, the G1 X II needs to be put into its Creative Effects mode to select the Miniature option, after which the choice of photo shape dictates the video quality. So if the photo shape is 4:3 then the video will be encoded in standard definition at 640×480. If the photo shape is 16:9 then the video will be encoded in high definition at 1280×720, but note there's no 1920×1080 option. But as with previous models, the important thing to remember is to set the photo shape to 16:9 if you want to record miniature video in HD.
Canon PowerShot G1 X II
Monochrome Creative Filter

Canon PowerShot G1 X II
Super Vivid Creative Filter

Canon PowerShot G1 X II
Toy Camera Creative Filter

Canon PowerShot G1 X II
Miniature Creative Filter
The HDR mode takes three exposures and combines them into one to extend the tonal dynamic range of the composition, generally revealing details otherwise lost in dark shadows or bright highlights. You can't choose the ISO sensitivity, the bracketing depth or the exposure increment between the frames, but you can choose from five different processing effects: Natural, Art Standard, Art Vivid, Art Bold and Art Embossed. The natural option is fairly sympathetic, generally boosting detail in dark shadow and mid shadow tones. The other options deliver a far more stylised effect that may be right up your street, or may alternatively drive you onto another street entirely. Let's put it this way, they're not my cup of tea, indeed I couldn't bear to put the G1 X II through that degree of torment – so here's how they looked on the S120 from my earlier review.
Canon PowerShot S120
High Dynamic Range mode using Art Standard setting

Canon PowerShot S120
High Dynamic Range mode using Art Vivid setting

Canon PowerShot S120
High Dynamic Range mode using Art Bold setting

Canon PowerShot S120
High Dynamic Range mode using Art Embossed setting
If you like the automatic life, but prefer a little extra control, turn the mode dial to SCN to access seven presets including Portrait, the Handheld Nightscene composite mode, Underwater (the G1 X II isn't waterproof, you'll need the WP-DC53 accessory case to take it underwater), Snow and Fireworks.
The G1 X II also inherits the three Star modes for easy astrophotography, first seen on the S120 and G16, and adds one more option for good measure. The new option is Star Portrait which composites three images taken in succession: the first fires the flash to capture the foreground person, while the second and third deploy longer exposures and high ISOs without the flash in an attempt to record the background. Once the process is complete the self-timer lamp blinks three times. The second option, Star Nightscape, is for capturing wide star fields and typically shoots a 15 second exposure at 800 ISO f2, which should be sufficient for basic Milky-Way type compositions.
The third mode, Star Trails, takes a series of images over a period of ten minutes to two hours before then assembling them into one image – this allows you to record the effect of star trails without the battery drain of a very long single exposure. The second star mode is designed to capture star trails, taking a series of images over a period of ten minutes to two hours before then assembling them into one image – this allows you to record the effect of star trails without the battery drain of a very long single exposure.
Finally the fourth option lets you record Star time-lapse movies, taking photos at intervals before assembling them in-camera into an accelerated video clip. Canon's provided more options than the S120 and G16 though and now lets you choose 15, 30 or 60 second intervals, and a subsequent playback frame rate of 15 or 30fps; previously you were forced to shoot every minute and encode into a 15fps movie, so the new options are both smoother and deliver longer videos up to 16 seconds in length.
Annoyingly during my test period with the G1 X II, the sky didn't co-operate for any star photography, so i can't show you how the camera performed in this regard. I hope to get the camera back for retesting in the future, but in the meantime to give you an idea of what to expect (albeit with a smaller sensor model), here's some examples I captured with the PowerShot S120 under the dark skies of coastal Dorset in the UK's Southwest; the trails are nice, but I'd have hoped for more Milky Way in the first shot considering I was pointing into the Summer Triangle.
| | | |
| --- | --- | --- |
| | | |
| Canon PowerShot S120 Star preset | | Canon PowerShot S120 Star Trail preset |
| | | |
| 15 secs, f1.8, 800 ISO, 5.2-26mm at 5.2mm (24mm equivalent) | | 10mins, f1.8, 400 ISO, 5.2-26mm at 5.2mm (24mm equivalent) |
| | | |
Here's an example of the two hour-long Star Time Lapse movie option, creating an eight second clip, filmed in the light-polluted skies of Brighton. Note this was encoded at 15fps, the only option on the S120. Now the G1 X II allows you to encode at a smoother 30fps.
Canon PowerShot S120 sample video: star timelapse
New to the PowerShot S120 and G16 are three Star presets, one of which captures an image every minute for 60, 90 or 120 minutes, before assembling them into a timelapse movie. The camera will only encode at 15fps, so the resulting clips last four, six or eight seconds respectively. Here's a sequence captured over two hours, lasting eight seconds. I filmed it under fairly light-polluted conditions with The Moon present too, so there's not many stars visible here! It obviously works much better under dark Moonless skies. Note the G1 X II allows you to encode clips at 30fps, and also at shorter intervals of 15 and 30 seconds if preferred. These extend the maximum playback time to 16 seconds.
What you still won't find on the PowerShot G1 X II though is a panorama mode which automatically stitches images taken in a simple sweep of the camera. Why this continues to elude Canon is beyond me, and it's really disappointing not to have it on any of their cameras. Auto panoramas have been on Sony cameras for a very long time, and even Panasonic has offered them for two generations. They're such a fun and useful feature to have on any camera and a sore absence on the G1 X II, not to mention every other Canon camera at the time of writing.
Canon PowerShot G1 X II movies
The Canon PowerShot G1 X II can record Full HD movies with stereo sound and control over the optical zoom while you're filming. There's a dedicated movie mode on the dial, but you can actually start recording video from any mode by simply pressing the red record button on the back. This may sound like it renders the movie mode position on the dial redundant, but selecting it unlocks all the movie options and applies any crop to the frame for composing – for example swithcing to 16:9 if you're filming in HD.
In terms of quality, you can record in 1080p, 720p or 640×480 VGA, all at 30fps only. That's right, no 25fps for PAL regions, no 24fps for the film-makers, and nothing any faster for those who fancied slowing the motion down. Canon recommends using an SD memory card rated at Class 6 or quicker for movies.
The maximum recording time is when the file reaches a second shy of half an hour or 4GB in size, or of course if the battery runs out first. If you're filming in the best quality 1080 / 30p mode, you'll likely hit the 4GB limit first after around 22 minutes. Canon doesn't quote bit rates, but I measured the 1080 / 30p clips at around 24Mbit/s.
Once you start filming the exposure control is fully automatic, although if preferred, you can lock the exposure or adjust it in a +/-2EV range prior to filming. You can also manually focus before filming and use the focus peaking to confirm focus, but once you start recording you can't make any further adjustments; interestingly the peaking outlines remain active while filming if desired, but again you can't manually adjust the focus once you start filming. Compare this to, say, the Sony RX100 III, and indeed the earlier Mark II, which support PASM exposure modes when filming along with manual focusing with peaking too. The RX100 III also offers 1080p at 60fps and 720p at 120fps, the latter for a five times slowdown.
What the G1 X can do that the RX100 series can't though is offer focus-pulling by touch – once you start recording you can simply tap the screen to reposition the focusing area and have the camera automatically pull focus to it. This is a nice benefit to have and you can see an example below; it's also about the only apsect for video where the G1 X II is superior to the RX100 III.
Some of the G1 X II's Creative Effects can be applied to movies, although others are ignored. In a bizarre approach inherited from earlier Canon compacts though the Miniature effect ignores whatever movie quality you've previously selected and uses the still photo shape to dictate the video format. If you want widescreen HD Miniature movies, you'll first need to set the photo shape to 16:9, and even then the Miniature mode will only record video at 720p, not 1080p. This remains a very odd way of doing things, when Canon should simply apply the desired movie format to any mode, or offer Miniature effects direct from the dedicated movie mode. Either way, you can see an example below.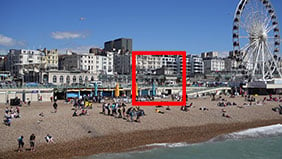 A Dynamic IS mode improves stabilization although with a slight crop of the field of view. If you'd like to capture the same field of view as stills, you should change the IS mode in the menu and accept slightly reduced stabilization performance. I used the default Dynamic IS mode 1 which applied a crop for all my sample videos below and as you'll see it proved effective even when panning handheld with the camera zoomed all the way in.
Once again though, the Canon G1 X II's movie capabilities are fairly basic compared to the Sony RX100 III. The Canon only offers a limited choice of frame rates and becomes pretty much entirely automatic once you hit the record button. Unlike the RX100 III, there's no frame rates above 30fps, nor manual control over exposures either, and about the only thing it can do that the Sony can't is pull-focus by tapping the touch-screen. But what about their quality?
To find out I framed-up the composition opposite and filmed a clip using each camera mounted on a tripod using their best quality settings. I then took videograbs using VLC and made crops for presentation at 100% below.
Canon PowerShot G1 X II
100% crop from 1080 / 30p / MP4 video

Sony Cyber-shot RX100 III
100% crop from 1080 / 60p / XAVC S video

100% crop taken from video grab
100% crop taken from video grab
Download the original file (Registered members of Vimeo)
While neither crop is immune from artefacts, I think the RX100 III crop, above right, is still visibly superior to the G1 X II, above left. The Sony enjoys slightly finer and crisper details and less moire on this particular composition, and of course with double the frame rate, it'll capture motion more smoothly. An outdoor composition only tells one part of the story though, so to really evaluate the G1 X II's video quality I filmed a number of clips in different conditions and for different types of subjects. Here they are in the best quality 1080 / 30p mode, and as always you can download the original files for a closer look.
Canon PowerShot G1 X II sample video: handheld pan and zoom in daylight
In my first video sample I panned the G1 X II across the scene handheld before zooming through the focal range and back again. The optical stabilisation does a good job at ironing-out any wobbles, but there's visible moire on fine patterns due to the scaling factor. That said, the actual video quality itself is okay. Probably one of the biggest issues is it's only available in 30p which is of less use for owners in PAL regions or those who want to use the footage in a 24p project.
Canon PowerShot G1 X II sample video: tripod mounted in daylight
In my second clip I mounted the G1 X II on a tripod and let it record for a short while. I filmed a similar clip with the Sony RX100 III for the comparison earlier on this page. As I mention on the clip itself, the settings are fully automatic not because I'm lazy, but because there's no manual control over exposure, ISO or anything else. I assume this was filmed at the lowest movie sensitivity, but it's a pure guess as is the aperture and shutter. As with the first clip though, the quality looks fairly good with lots of detail, albeit some moire in the fine patterns.
Canon PowerShot G1 X II sample video: handheld pan in low light
In my third clip I went back to a handheld pan, but this time in the dim interior of a guitar shop. As I mentioned above, there's no control over the exposure or ISO when you're filming, nor any indication what the camera has selected, so I've no idea what sensitivity you're looking at here which isn't particularly helpful when it comes to evaluating it. We can at least say the stabilisation has done a good job again of delivering a mostly smooth result.
Canon PowerShot G1 X II sample video: continuous AF
In my fourth clip I tested the continuous autofocusing of the G1 X II by panning between a near and distant subject. The camera certainly refocuses confidently on the background both times with minimal drifting, and while it hunts a little when panned back to the nearby subject, it nails the focus fairly quickly. So a slightly leisurely result, but one that's par for the course for most contrast-based AF systems.
Canon PowerShot G1 X II sample video: touch focus-pulling
Of course you don't always want to pan between subjects to adjust the focus, so I'm pleased to report the G1 X II allows you to pull focus between subjects by simply tapping them on the touch-screen. I've done just that in the clip above, pulling focus between the nearby flowers and the distant back of the cafe. The G1 X II again seems less confident returning focus to the near subject, but it gets there in the end. And while it's not the most decisive example I've seen of focus pulling, you can at least do it by touch and without recomposing the camera – the RX100 III does not have a touch-screen, so this is out of the question.
Canon PowerShot G1 X II sample video: dolly continuous AF
My third continuous AF test is a 'dolly' move where I push the camera towards a subject before then pulling back again. As you can see the G1 X II struggles to keep the subject in sharp focus throughout the clip, losing it for much of the approach and only doing slightly better on the retreat. It just about manages by the end, but I've seen more confident performers in this regard.
Canon PowerShot G1 X II sample video: low light at 1080 / 30p
As another low light test I've returned to the guitar shop and set the camera on a tripod. The results look pretty good, but then I've no idea what ISO this was filmed at. Once again all the exposure parameters become automatic and hidden once you're filming, so it's difficult to evaluate and compare the performance. But it is at least a clip filmed in relatively low light, so I'm confident it's not at the lowest ISO!
Canon PowerShot G1 X II sample video: miniature effect
And finally, here's an example of the ubiquitous Miniature effect. Like all recent Canon cameras, the G1 X II needs to be put into its Creative Effects mode to select the Miniature option, after which the choice of photo shape dictates the video quality. So if the photo shape is 4:3 then the video will be encoded in standard definition at 640×480. If the photo shape is 16:9 then the video will be encoded in high definition at 1280×720, but note there's no 1920×1080 option. But as with previous models, the important thing to remember is to set the photo shape to 16:9 if you want to record miniature video in HD.
Canon PowerShot G1 X II Wifi capabilities
How quickly things move in the camera world: when the original G1 X Mark I was launched, Wifi was still a fairly rare thing to find built-into cameras, but today it's become almost standard, so no surprise to find it now included on the Mark II and with NFC allowing you to tap compatible handsets to initialise the connection. Once connected, the implementation is an enhanced version of what we've already seen on the PowerShot S120, so you get to transfer images to other devices, such as computers, smartphones, printers or other compatible cameras, or onto sharing services via the internet, but now with the crucial addition of also being able to remote control the camera with a smartphone – a feature that was sorely missing from the S120.
Wireless transfers from the camera can be triggered during playback by pushing the up button on the rear. This then presents a Wifi menu from which you can choose which device or service you'd like to connect to. Alternatively you can register your device with the dedicated smartphone button on the back of the camera, or if you have an NFC-enabled handset, simply hold it against the camera and let them work it out. When sending an image you can choose to resize to M2 (2 Megapixels and the default setting), S (VGA) or to keep them at the original size.
If you'd like to wirelessly transfer images from the G1 X II to a computer you'll first need to install the supplied Camera Window software on the computer. You'll then need to select a wireless access point in range of both the computer and the camera. Next you select the access point from the camera, entering any security details if required, before then selecting the computer from a list. From that point, Camera Window works similarly to using a wired USB connection for transferring images. Sadly, like most cameras, there's no peer-to-peer connection possible for a direct link between the camera and a computer with Wifi.
If you'd like to wirelessly transfer images from the G1 X II to a smartphone, you'll need to first install the free CameraWindow app, available for iOS or Android devices via App Store or Play Store respectively. Next, enable Wifi on your phone and fire-up the app, entering a codename for your device. Then on the camera Wifi options, choose the Smartphone option and select your codenamed device from a list, after which you can push images from the camera to the phone. The camera may alternatively prompt you to connect your phone to its network, before entering a password that's displayed on the camera's screen. If you have an NFC-enabled handset, you can hold it against the camera to prompt it to download the CameraWindow app if it's not already been installed, and once setup you can then use NFC to initialise the connection between camera and phone without having to select networks or enter passwords. I tried NFC and Wifi control on my Samsung Galaxy S4 and successfully transferred original JPEGs in about ten seconds; setting the smaller M2 or S sizes transferred the images in about a second.
You can also browse through the camera's photos using your smartphone screen via the CameraWindow app, although you can't pinch to zoom-in nor swipe between them. Instead you'll be pressing arrow buttons to view different images or selecting them via a thumbnail view, then if you'd like a closer look you'll need to choose the option to save them to your device or share them to one of you installed services.
It's also possible to send images direct from the camera to Facebook, Twitter, YouTube or to Canon's own iMAGE GATEWAY, again via a nearby Wifi access point (which could be a smartphone with tethering). Unfortunately though you can't setup the process from the camera alone. Instead you'll first need to register for iMAGE GATEWAY using your computer, then register your camera on it. In theory you could do this on a tablet or smartphone, but mine didn't display the required popup options, forcing me to a laptop instead. Once you're in though, you can configure access to the social networks, basically granting access to Canon's portal to share them on your various public streams.
When you upload an image to Facebook or Twitter you can now add a caption entered using the camera's touch-screen interface (up to 80 characters for Twitter and 120 for Facebook) and choose to resize the image if desired. The image and caption are then sent to the Canon iMAGE GATEWAY which shares them onto your desired network. The images appear on your Timeline in Facebook, but on Twitter you'll be posting a link to the Canon portal which may confuse some of your followers. I should note that like most cameras apart from some Sonys, there's no way to agree to any terms and conditions of a Wifi network which sadly rules out sending images via a public hotspot.
The G1 X II can also exploit the GPS capabilities in your smartphone to tag images. This is pretty straightforward in use – you simply tap the button in CameraWindow to start the location log, then after a day's shooting choose the option to 'Add locations to images on camera'. This can take a few seconds or even longer depending on how many images you're attempting to tag, but it's a painless process.
The accuracy of the position of course depends on your phone and how good a signal it had at the time you took the photo. If I'm consciously taking images I want accurately tagged, I'll try and leave my phone at the top of my backpack, or at least stand still at a location for a while first. In the example below I had been shooting in the area for about half an hour before taking this shot of Portland Bill lighthouse (in Dorset, UK Southwest), but my phone was in my trouser pocket at all times which is far from ideal. That said, entering the embedded GPS co-ordinates into Google Maps placed me very accurately as seen in the screenshot below right, on the rocks just by the Sea. Indeed I'd say it was within a few meters.
| | | |
| --- | --- | --- |
| | | |
| | | |
| | | |
| | | |
New to the G1 X II is the ability to remote control the camera with your smartphone. Simply choose the option to 'Perform Remote Shooting' from the CameraWindow app and you'll see a live image from the camera on your phone's screen. Once the initial novelty of seeing what your camera's looking at has worn off though you'll notice the controls are rudimentary to say the least. You can adjust the zoom, set an optional self-timer and of course tap to take a photo, but that's it. There's no control over exposure nor even the chance to tap the phone's screen to move the focusing area.
In these respects it's a lot less sophisticated than the smartphone remote control facilities on the RX100 III which now offer full manual control over exposures, and lest we forget, the Sony also supports downloadable apps to extend its capabilities – revealingly something which allowed Sony to greatly enhance its smartphone remote control on previous models. But to be fair Canon is traditionally slow-off-the-mark on these kinds of features and we should be grateful there's any kind of smartphone control at all on the G1 X II. But again if you desire more sophistcated Wifi features, the Sony cameras are the way forward.
Canon PowerShot G1 X II Continuous shooting
The original G1 X Mark I was terrible at continuous shooting. In my tests I measured a paltry 1.68fps even without AF, and while the High Speed Burst HQ mode fired at a more useful 5.3fps, it was only for six frames, or roughly one second of action – so careful when you press the button to start! As with a number of aspects on the G1 X Mark II, Canon has improved the continuous shooting capabilities. They're still not amazing by any means – indeed the S120 does better – but they are at least an improvement.
The PowerShot G1 X II offers two continuous shooting options, one with AF quoted at 3fps and one without at 5.2fps; according to Canon the camera should keep shooting while you have memory remaining. To test it I fitted the camera with a SanDisk Ultra 64GB SDXC card, set the shutter speed to 1/500, the sensitivity to 400 ISO and the quality to Fine JPEG.
In the continuous mode without AF I fired-off 50 frames in 9.35 seconds, corresponding to a speed of 5.35fps; the camera seemed happy to keep shooting while memory remained. For RAW, the rate fell down, recording 20 frames in 13.14 seconds for a speed of 1.52fps, albeit continuing to shoot while memory remained.
I then swtiched to the Continuous with AF mode, varying the camera to subject distance while shooting. This time I fired-off 50 JPEGs in 16.4 seconds for a rate of just over 3fps, although not all were in focus. Switching to RAW with AF support allowed me to capture 14 frames in 16.2 seconds for a rate of 0.86fps, although again not all were sharp.
So in terms of shooting JPEGs, the G1 X II performed pretty much as quoted, delivering 3fps with AF and 5.35fps without, and continuing to shoot while memory remained. Turning to RAW though really slowed down the speed, and as I noted, the mode with AF didn't deliver a particularly high hit-rate.
For comparison, the Sony RX100 III offers the choice of two continuous shooting modes: normal and Speed Priority. Under the same conditions, I fired-off 50 JPEGs in 14.33 seconds using the normal mode, corresponding to a speed of 3.5fps – and the camera seemed quite happy to continue while memory remained, I just got bored of counting. With the Continuous mode set to Speed Priority, I managed to take 50 frames in 4.9 seconds, corresponding to 10.2fps, after which the camera slowed considerably; it also took much longer the clear the buffer, often several seconds.
With the camera back to Continuous Normal but the quality set to RAW, I fired-off 26 frames in 8.74 seconds, corresponding to a rate of 2.97fps. In Speed Priority, I managed 22 RAW frames in 3.16 seconds for a speed of 6.96fps.
Neither camera was proficient at continuous AF, and both slowed down when shooting RAW, but the Sony RX100 III managed to fire-off bursts at double the speed for JPEGs and four times faster for RAW files, making it the preferred choice for capturing action (that doesn't involve refocusing).
Canon PowerShot G1 X II Sensor
The Canon PowerShot G1 X II employs a 1.5in CMOS sensor with 12.8 Megapixels when shooting in the default 3:2 aspect ratio. Canon followers will note the sensor is the same size as the one in the original G1 X Mark I (18.7x14mm) but that the effective resolution has fallen by two Megapixels and the 'native' shape changed from 4:3 to a wider 3:3.
I say 'native' in inverted commas though as the G1 X Mark II has what Canon describes as a multi-aspect ratio, maintaining the field of view whether shooting in 3:2 or 4:3. Comparing the sensor size and pixel dimensions though, I suspect the G1 X Mark II is simply recycling the old 4:3 sensor and making a crop to deliver the 3:2 aspect ratio. Let's look at the numbers.
The original G1 X Mark I had a native resolution of 4352×3264 pixels when shooting 4:3. The new G1 X Mark II records 4352×2904 pixels when shooting 3:2, so the same width in pixels and actual millimeters, which again implies a simple crop on the original 4:3 shaped sensor. When the Mark II is set to the 4:3 shape, it records 4160×3120 pixels, which you'll note is a little less than the original model in both axes. I reckon this was done to hide the multi-aspect trick, or perhaps to accommodate a slightly smaller imaging circle on the new lens. Either way I think the sensor is the same, but that's no bad thing as it was arguably the best part of the Mark I. If this is the case though it seems a shame not to access the full 14 Megapixel 4:3 resolution in one of the modes, especially as most people will assume the native shape is 3:2 because that's the default option. Maybe the target audience negatively associated the 4:3 shape with compact cameras and wanted the 3:2 shape to match their DSLRs.
Since I believe none of the image sizes actually employ the entire sensor area of the G1 X II, you won't quite be enjoying the full benefit of the 1.5in type sensor; indeed in 3:2, I'd estimate the active area on the sensor measures 18.7×12.5mm (down from the 18.7x14mm of the native shape). This is still comfortably larger than the 13.2×8.8mm of the 1in sensor employed by Sony's RX100 series though, and lest we forget, Sony packs more pixels into theirs too. You can see their respective sizes below, where I've indicated the 1.5in sensor in its 'native' 4:3 shape; imagine taking thin slices from the top and bottom to achieve the wider 3:2 shape.
Sensor sizes compared, Sony RX100 series indicated in green and G1 X II in red

In terms of optics the smaller sensor size has an impact on lens focal length and effective depth of field as illustrated earlier, while in terms of quality there's an impact on noise and tonal dynamic range. I'll look into the image quality in more detail in my Canon G1 X II quality results pages, but for now wrap-up some more of the image options.
You have the choice of four aspect ratios, 16:9, 3:2, 4:3, 1:1 and 4:5, each available in four resolutions; once again I believe all of them are cropped in some way from the true native sensor shape. You can record JPEGs with Fine or SuperFine compression, or 14 bit RAW files accompanied by a JPEG if desired.
It's possible to embed copyright information on the image files, something that's not possible in-camera on the RX100 III, and if you don't mind permanently damaging the image you can overlay time and date details too.
So how much difference does sensor size and resolution make in practice to the image quality? Find out in my Canon G1 X II quality and Canon G1 X II noise results pages, browse my Canon G1 X II sample images, or skip to the chase and head straight for my verdict.