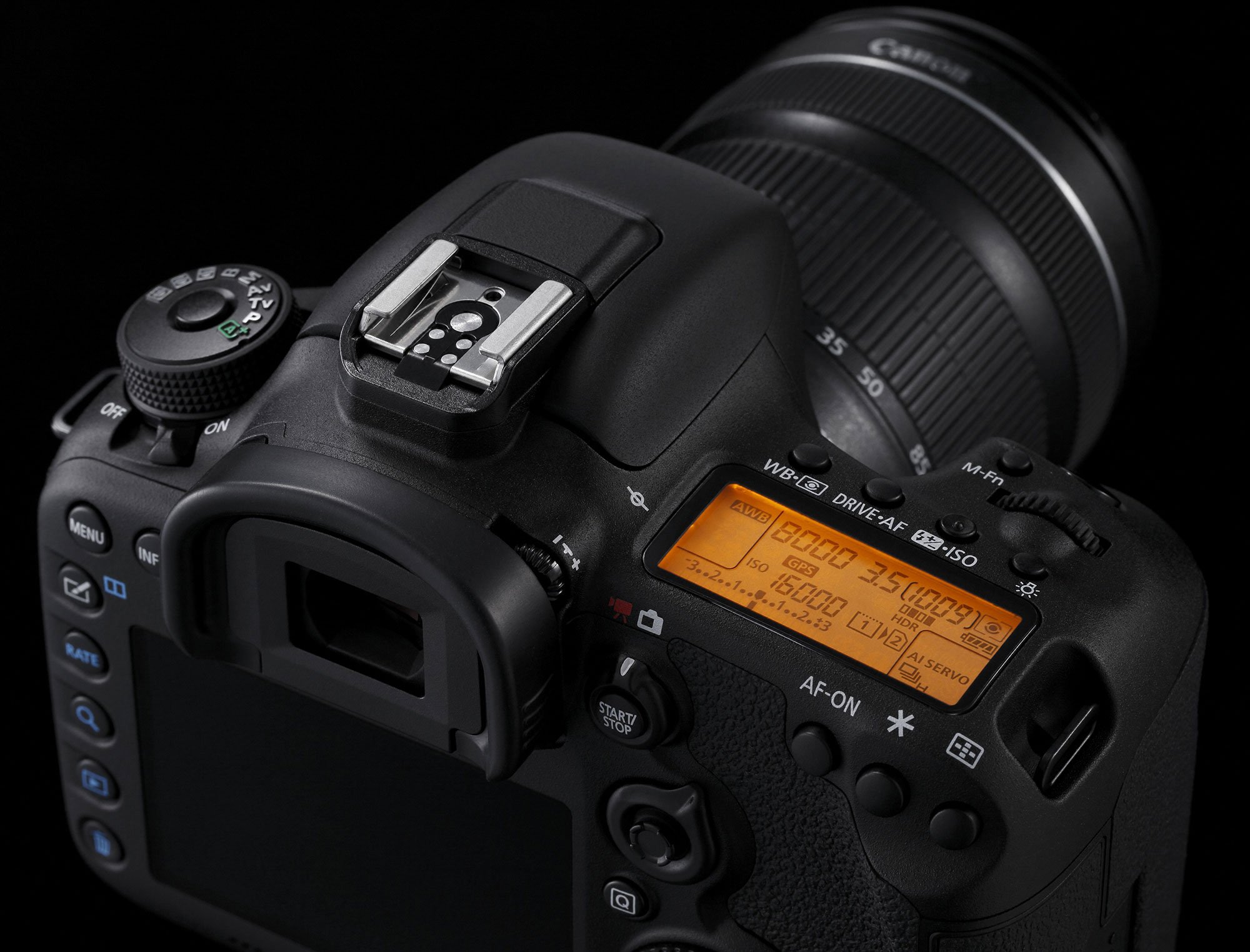 Canon EOS 7D Mark II review - Verdict
Verdict
Canon's EOS 7D Mark II becomes one of the toughest, fastest and most confident DSLRs for sports and action photography. If you always wanted the flagship 1Dx but couldn't afford it or accommodate the size and weight, the 7D Mark II will give you most of its handling performance in a smaller, lighter and much cheaper package. Indeed it'll also throw-in AF in lower light, effective focusing for movies and a built-in GPS receiver. Sure it can't compete with full-frame cleanliness in low light, but the field reduction applied by the APSC sensor is actually preferred by many sports and wildlife photographers.
It's certainly fair to say the 7D Mark II represents a big step-up in handling over its predecessor, and further highlights Canon's commitment to a high-end APSC camera when rival Nikon hasn't updated this category since the D300s back in 2009.
There's a lot to like here. The headlining 65-point AF system and 10fps continuous shooting really are a powerful combination, especially when coupled with evaluative metering. Configured to deploy intelligent tracking and recognition, the 7D Mark II enjoys an uncanny ability to find the desired subject, focus on it, meter correctly and effectively track it as you're firing bursts. I tried it for wildlife, sports and event photography, and in each case came home with a high hit rate. I was particularly impressed how much I could trust the AF, metering and recognition to identify and correctly meter for people regardless of the lighting, their position on the frame or if they were wearing hats or scarfs. The broad spread of the AF array also means you can more confidently let the camera do the hard work with subjects closer to the edges than before, especially if you're used to shooting full-frame.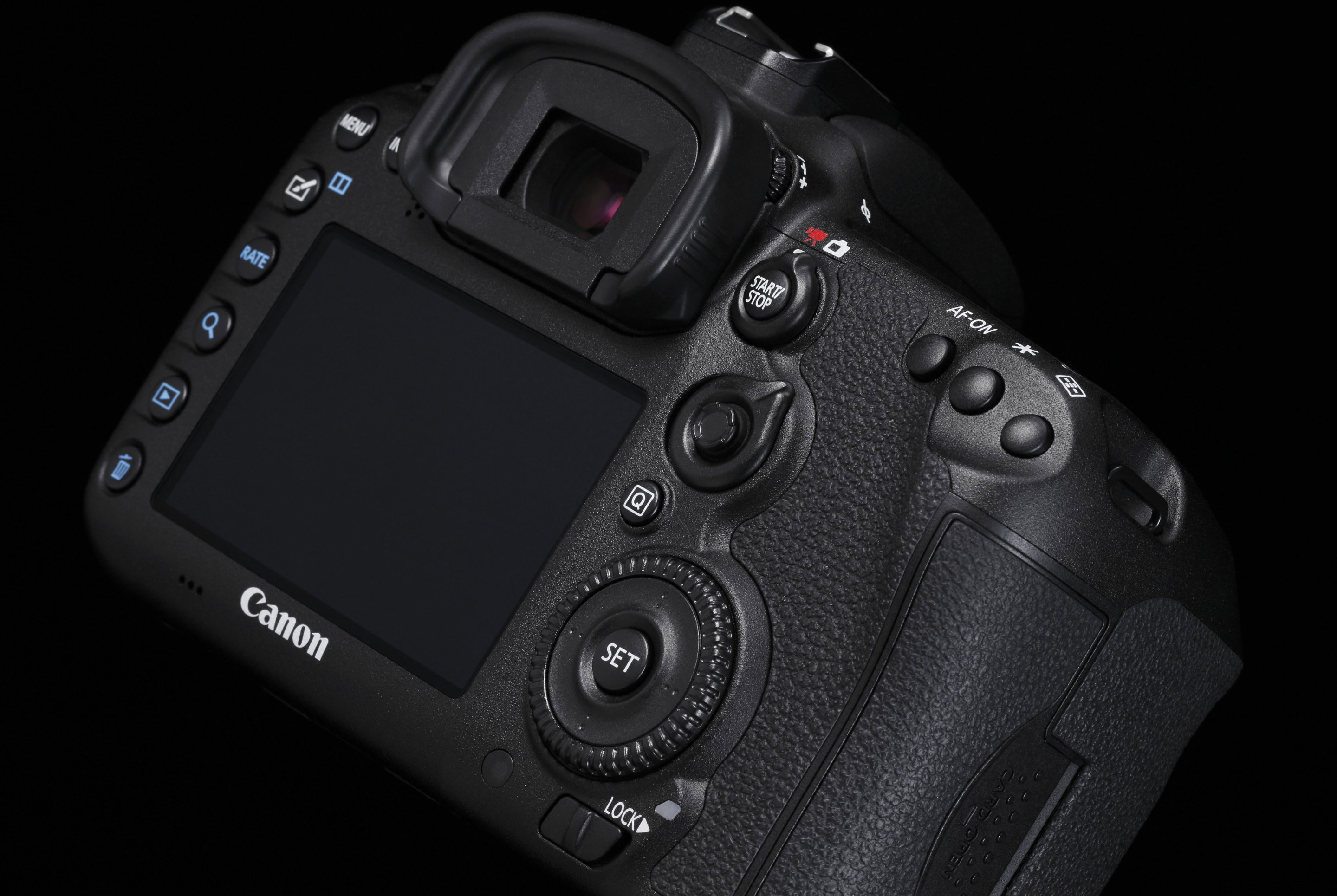 It's also very responsive. If you can get the subject in the frame even for the briefest moment, there's a strong chance the 7D Mark II will focus and meter for it correctly. I really enjoyed shooting birds in flight with the EF 70-200mm f2.8L USM IS II where the camera confidently locked-onto targets even as I wildly swung the lens around to get them in-frame. As soon as they were I'd push the shutter and even if the bird quickly flew out the frame I'd still have a good bunch of keepers.
But the 7D Mark II falls short of being the perfect birding camera due to the inability of spot metering to be linked to the active AF point. Sadly the spot metering remains firmly fixed to the center which isn't particularly useful if you're tracking a subject across the AF array. When the birds are close and fill much of the frame, evaluative metering can generally deliver the correct exposure, but for more distant subjects against, say, an overcast sky, you can't beat spot metering. For this reason, many bird photographers will still aspire to the flagship 1Dx.
But this aside, Canon has put a lot of thought into how specialist photographers shoot. The flicker detection for example may only apply to those shooting bursts under artificial light – such as indoor sports – but effectively reduces the risk of capturing dark images caught at the dim part of a bulb's cycle. I also really liked having the extra on-demand icons in the viewfinder, allowing me to easily adjust white balance and metering without taking my eye from the viewfinder. Then there's the Bulb timer which lets you set the length of an exposure then trigger it with the self-timer, eliminating the need for a cable release for long exposures. All small but very thoughtful additions.
The Dual Pixel CMOS AF is another highlight, and it's more sophisticated than the first implementation on the earlier EOS 70D. As before it allows the camera to refocus confidently without hunting, pretty much anywhere on the frame in Live View or when filming movies. It's still not fast enough to track fast approaching or receding action, but it will follow someone striding towards you, even with long focal lengths and large apertures. Here's an example I filmed using the EF 70-200mm f2.8L USM IS II at 200mm f2.8, in fairly low light to boot.
Canon EOS 7D Mark II with EF 70-200mm f2.8L IS USM II sample video: 1080 / 25p / 400 ISO
Low light continuous AF (Face detection with tracking)
Here I switched the 7D Mark II from Flexizone AF to AF with face detection and tracking, which attempts to track a human face on the frame; it also disables the AF speed and tracking response options so you're using the defaults here. To really put it to the test I used the EF 70-200mm f2.8L USM IS II set to 200mm f2.8 for a 320mm equivalent field of view and asked my friend to walk towards me in low light. The face detection locked-on immediately and the camera kept her in focus throughout the entire clip. This is a fantastic result for the 7D Mark II and opens up all sorts of possibilities for catwalk or wedding shoots, not to mention sporting events or simply kids running around. The only other cameras that come close (apart from Canon's own EOS 70D of course) are Sony's Alpha A6000 and A5100, both of which offer embedded phase-detect AF systems and effective video tracking. The Sony's also share the AF speed and response adjustments, but for me the Canon system had the edge by avoiding any focus breathing when there were no changes in the subject distance. Do however note that Canon's Movie Servo AF is only available at 24, 25 and 30p frame rates; sadly at 50 and 60p the 7D Mark II reverts to a contrast-based AF system with visible hunting.
New to the 7D Mark II over the 70D is the ability to adjust the AF speed and the tracking response for movies. The former is great if you want the focus to snap-in as quickly as possible rather than a smooth rack, and the latter is useful for ignoring obstacles as you follow a subject.
The movie mode is also made more useful than before with the addition of a headphone jack, an IPB Light compression option for longer recording times, higher frame rates for 1080 at 50p or 60p, and the ability to film in aperture or shutter priority as well as auto and full manual. Note there are some restrictions though: the smooth and continuous AF becomes unavailable when filming in 50p or 60p, and the least-compressed ALL-i option is also not offered at these frame rates. But even with these caveats it's a joy to watch the 7D Mark II refocus without hunting when filming video (albeit only up to 30p).
And yet despite the good aspects, I couldn't help but feeling underwhelmed by the 7D Mark II for general-use. It's not that it's a bad camera, far from it. Indeed as I said at the top of the page it becomes one of the toughest, fastest and most confident DSLRs around. If you're a sports, wildlife or event shooter, you'll love it.
But outside of Canon's world, cameras have evolved, and the company's failure to move with the times and adopt a number of technologies has turned the 7D Mark II, in my opinion, into a niche camera. The movie AF may be best in class, but its usability is severely hampered by the lack of a touch or tilting screen. The camera may boast GPS hardware, but lacks Wifi, an unforgiveable omission in my view. There's no 4k video, no 1080p slow motion, no truly silent shooting nor electronic shutter above 1/8000, no focus peaking and no sensor-shift stabilization. There may be no-one camera that has it all, but for a camera of its class announced at the end of 2014, there's a lot the 7D Mark II can't do which plenty of others can, and at a lower price point.
Lest we forget, the 7D Mark II comes five years after the original model. On those timescales, it's not unreasonable to assume Canon intends for it to remain current for the same period again. So if the Mark II already looks old fashioned in 2015, how's it going to look in 2020? Even the core highlights of decent AF and fast continuous shooting are already rivaled or out-gunned (in some respects) by cheaper models, including Sony's SLT-A77 II and A6000 – and at the rate Sony is developing, I wouldn't be surprised if they deliver a superior experience for sports and action than a DSLR within the lifespan of the 7D Mark II.
The interesting thing is how much camera gear has evolved and matured since the original EOS 7D five years ago. Back then the 7D was pitched at the same group of sports and wildlife photographers who aspired to the 1D series, but importantly it also appealed as a confident and feature-packed general-purpose camera. If you had no interest in sports or wildlife, but just wanted a high quality camera, the 7D was a serious option. Five years ago.
But between then and now, mirrorless cameras have not just arrived but rapidly matured to deliver what is, in my view, a superior experience for general-use. Models like the Olympus OMD EM1, Fujifilm XT1, Sony Alpha A7 series and Panasonic Lumix GH4 all offer compelling advantages over the 7D and are also available at lower prices. If you're shooting landscapes, architecture, portraits or movies, I'd sooner shoot with one of these models instead. Features like articulated screens, touch controls, Wifi, 4k video, built-in stabilistion, low-light AF anywhere on the frame and truly silent operation, not to mention larger viewfinders all make them superior to the 7D for general use and even some specialist applications.
Traditional photographers may scoff or groan when I mention these new technologies, but they really can make a big difference to what you shoot and how you shoot, and even if you never intend to use any of them now, you may want them a year or two down the line. Again, remember this is a camera that could have a shelf life of five years.
Again don't get me wrong, the EOS 7D Mark II is a solid performer, but the only real benefits it enjoys over high-end mirrorless rivals are as follows: tougher build, longer battery life, dual memory card slots and more sophisticated continuous AF for stills. Some may also prefer its optical viewfinder, especially for following action, but equally there are many pros to electronic composition too.
If these are the most important features to you then you'll love the 7D Mark II, and as I've stated throughout, it'll be adored by wildlife and sports photographers (although it could have been even better had spot metering been linked to the active AF point). But in my view the feature-set, or rather lack of certain key features, places it more as a niche product. One that's wonderful at what it's designed for, but one that's beaten by a number of rivals for broader use.
The bottom line? Same as the top one. If you want a mini 1Dx, get the 7D Mark II. If you're a dedicated sports or wildlife shooter, it should be near or even at the top of your list at this price point. Likewise if you intend to give your camera some physical grief. Event shooters who'd exploit the intelligent tracking and recognition will also find a lot to like here, including the ability to switch to video and have the camera confidently track people. For all these photographers I can recommend the 7D Mark II. But if you're after a camera for landscape, architecture or more general-use, I honestly think you'll be better-served by one of the many high-end mirrorless options now available. If you're on the fence, perhaps as an existing DSLR owner, then I'd encourage you to rent an Olympus EM1, Fujifilm XT1, Sony A7 series or Lumix GH4 for a weekend to see if they've become a better fit for you than a traditional DSLR. And if you're an action shooter who fancies a different approach, it's well worth trying out Sony's SLT-A77 II as well.
Good points
Tough build and excellent ergonomics.
Broad 65-point AF with lots of customization.
Fast 10fps shooting. Delivers in practice.
Intelligent tracking and recognition works well.
Smooth and confident AF tracking for movies.
Flicker detection, bulb timer, interval timer.
Built-in GPS receiver.
Bad points
Spot metering not linked to AF point.
Movie Servo AF and ALL-i not available at 50 / 60p.
No Wifi built-in. Requires accessory.
No articulated or touch-screen.
No 1080p above 60p or 4k option.
No truly silent shutter. Or focus peaking.