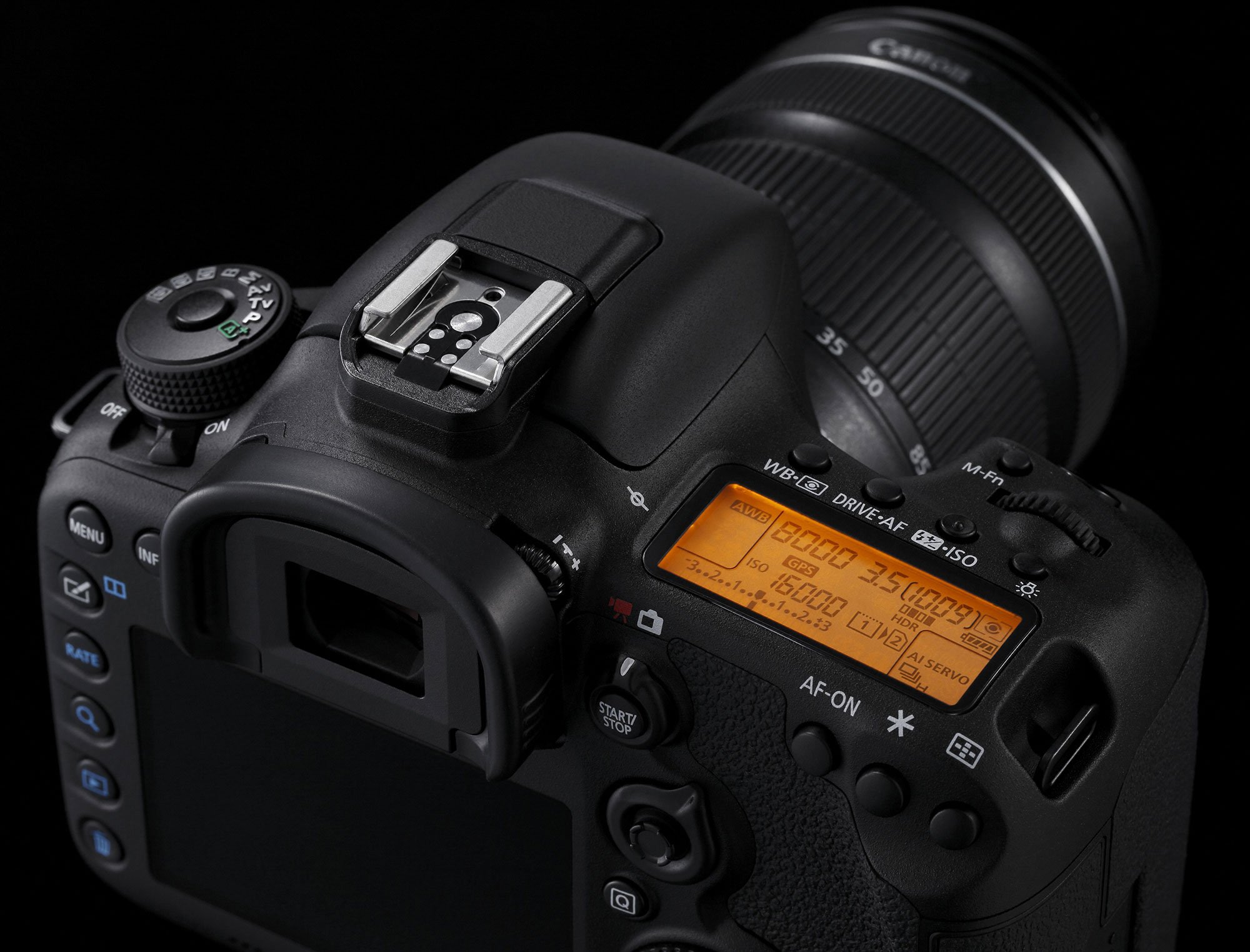 Canon EOS 7D Mark II review
Intro
The Canon EOS 7D Mark II is a semi-pro DSLR featuring 20.2 Megapixels, 10fps continuous shooting, tough build and 1080p movies with continuous AF. Announced in September 2014 it comes a considerable five years after the original EOS 7D, and aims at a similar group who want the handling and power of a pro body at a lower price than the 1D series.
The 20.2 Megapixel APSC sensor shares the same resolution as the EOS 70D and also inherits the Dual Pixel CMOS AF technology of that model, allowing it to smoothly and confidently refocus during Live View and Movies. But it is a different sensor, now with 8 channel readout, supporting the faster continuous shooting speed of 10fps (versus 8fps on the 7D) and 1080p video at 60p (versus 30p). Canon also claims small improvements in photo image quality over the 70D.
Inside there's a new highly customizable 65 point AF system, all of which are cross-type sensors, with the center point sensitive down to -3EV, a big improvement over the 19-point AF system of the 7D. The Mark II also inherits the iTR AF and AI Servo AF III technologies of the 1Dx and sports twin memory card slots too. It all adds up to a highly confident DSLR, especially for sports, wildlife and event shooters, but what about everyone else? To find out I tested the 7D Mark II under a wide variety of conditions and situations to find out where it excels and where other options may be more appropriate. Read on to find out if this is the camera for you!

Canon EOS 7D Mark II field report
I tested the EOS 7D Mark II over Christmas and New Year, split roughly between family gatherings and a road trip across Western Europe to Italy. As such I got to try the camera under a broad variety of conditions in addition to my usual test locations around my home town of Brighton. I've decided to present my findings here as more of a field report, highlighting the aspects of the camera I found most interesting. Unlike my normal reviews, I'm not going to cover absolutely every specification and feature on this page, but I will give you a very good idea of what the camera is capable of, and how it compares to a number of rivals – and while my review may be shorter than my normal ones, at over 10,000 words it's still a great deal more detailed than most reports you'll find (and often have to pay for).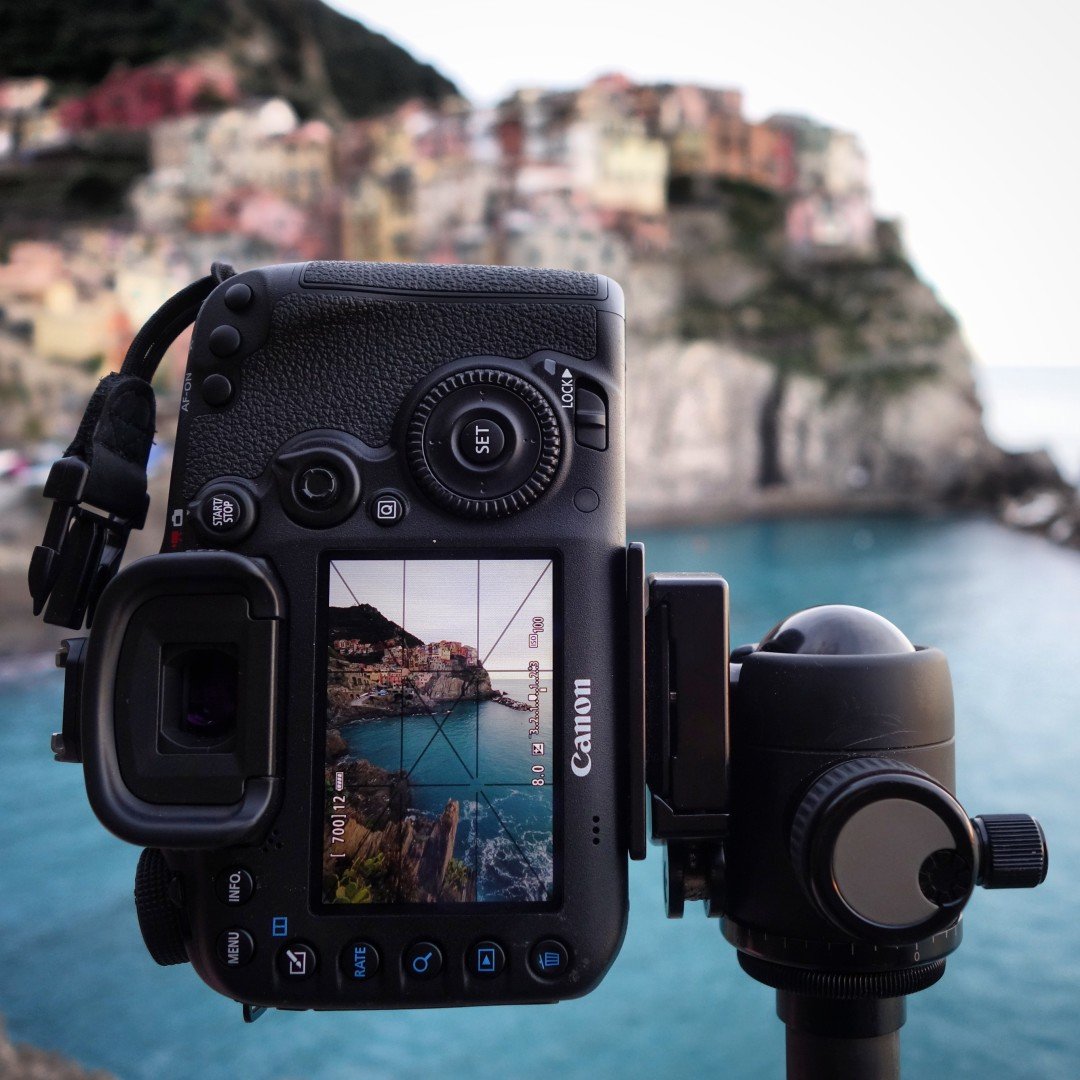 Canon EOS 7D Mark II design and controls
I'll start with the design, build and controls, all areas where Canon normally excels with its higher-end models. The EOS 7D Mark II camera certainly feels very confident in your hands and represents a step-up in build over the original Mark I. Canon told me it had four times the weather-resistance of the Mark I and was now equivalent to the EOS 5D Mark III in toughness and sealing, not to mention shutter actuations (200k versus 150k for the original 7D). I shot several times with the 7D Mark II during inclement conditions, both drizzle and snow, and it shrugged it all off (although obviously for full weather protection you'll need an equally sealed lens).
While the EOS 7D Mark II doesn't attain the same degree of ultimate robustness as the EOS 1Dx, it's the closest you'll get from a sub-$2000 Canon body. This is an important consideration if you're likely to be rough with your camera. The current crop of top-end mirrorless cameras are fairly tough, and some are weatherproof too, but none feel as confident to me as the 7D Mark II in this regard. Now it's important to quantify this as I've been shooting mirrorless for my personal work for years now and never felt compromised by the build quality of models like the Olympus OMD EM1 or Fujifilm XT1, but equally I know a number of pro sports – not to mention wedding – photographers who really give their cameras a punishing time. You know who you are. If you're really going to bang your gear around, you'll appreciate any extra toughness.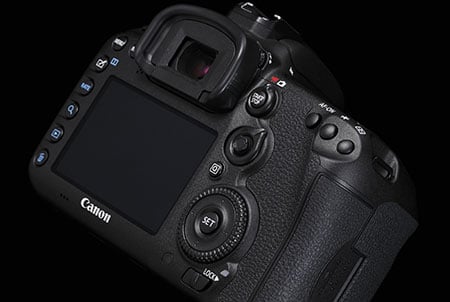 In terms of controls, the EOS 7D Mark II shares an almost identical layout to the EOS 5D Mark III, making it easy for anyone transitioning between the two. Like other semi-pro Canon bodies, the control highlight for me remains the rear thumb wheel: a wide diameter disc with decent-sized ridges and an enormously satisfying click as it turns. Canon may have nailed this control years ago, but it still doesn't diminish from the joy of spinning it to dial-in exposure values, scroll down menus or whiz through images in playback. It's one of my favourite things about shooting with a semi-pro Canon body, and while the original 7D shared the same control wheel, the new Mark II updates it by inheriting the silent movie controls of the 5D Mark III. When enabled, these let you gently tap up, down, left or right on an inner ring to make exposure or audio adjustments without the clicks of the dials – a very nice upgrade.
I'll also take this opportunity to also give a respectful nod to the Live View / Movie lever with the button in the middle. Again it's long become standard on higher-end Canon bodies, but again it simply works very well. I may – and will – have a go at Canon about a variety of things, but control ergonomics isn't one of them.
New over the earlier 7D and 5D Mark III are a useful central locking button on the mode dial and a brand new spring-loaded collar around the rear joystick. The latter is set by default to work with the AF area button to cycle through the numerous AF area options, although pressing the M.Fn button behind the shutter release will do the same. That said, it is a handy new control, and one which you can customize to a different function if preferred.
Working photographers – not to mention anyone who values their images – will also appreciate the presence of dual memory card slots on the 7D Mark II, a feature inherited from the 5D Mark III and an important upgrade over the original 7D. The 7D Mark II now offers a Compact Flash and SD slot, and allows you to configure them for duplicating images (for backup), separating RAW and JPEGs, or simply for overflow (when one card fills, the other takes over). I'd have personally preferred two SD slots, but I'm not complaining. I should also note that no mirrorless camera to date offers twin memory card slots.
The 7D Mark II is powered by an LP-E6N Lithium Ion battery pack which fits inside the grip from below; the compartment is sufficiently far from the tripod thread to allow access when using all but the largest plates. Canon quotes up to 800 shots per charge when shooting with the optical viewfinder which remains a significant advantage DSLRs enjoy over mirrorless cameras, who's 100% Live View composition typically chew through batteries in around 300 shots. To be fair the 7D Mark II's battery life also reduces when you're shooting movies or in Live View, with Canon quoting around 300 shots when composing with the screen. Switch the GPS on and the battery will reduce even faster. To give you some idea of what's possible in practice, I shot over 600 images using the viewfinder and a couple of minutes of video at a wedding on a full charge and still had a little remaining at the end. If you'd like longer life, you can fit the optional battery grip that allows you to accommodate two battery packs. You can also use the older LP-E6 pack if you have any spare.
The LP-E6N is charged using an external AC unit, as you'd expect from a Canon DSLR. I mention it though as many mirrorless cameras now offer charging in-camera over USB. Traditionalists may prefer to remove the battery for charging, but I've become very fond of charging in-camera over USB for two reasons: first I don't need to carry a separate charger unit and secondly I can power the process using any number of USB ports at my disposal, whether portable batteries, in-vehicle ports, laptop ports or exploiting a charger for a phone or tablet. I suspect most of the 7D Mark II's target audience will prefer Canon's existing approach, but I like to point out what's possible on different systems for comparison.
Canon EOS 7D Mark II connectivity
Behind two rubber flaps on the left side of the body you'll find an N3-type remote release socket, PC Sync port, external mic input and headphone jacks (both 3.5mm), a mini HDMI port and a USB 3 port. The headphone socket is a welcome upgrade over the original 7D, bringing the Mark II inline with the 5D Mark III, although the full-size USB 3 port is new to this series.
In a very considerate move, Canon supplies the 7D Mark II with a cable protector, a small plastic cage that screws over the USB and HDMI ports behind the right flap. This greatly reduces the risk of a connected cable or plug bending and damaging the body.
Like other Canon DSLRs, it's possible to connect the 7D Mark II to a computer running Windows or MacOS using a USB cable and remote control it using the excellent EOS Utility. This provides full control over the camera, along with delivering a large and detailed live image to confirm composition and focus. You can also nudge the focus back and forth in different increments. This kind of tethered shooting is ideal for studio work, or various specialties including astrophotography.
If you prefer wireless control though, the 7D Mark II won't satisfy you out-of-the-box. In a decision that's frankly daft on a premium camera in 2015, Canon chose not to fit the 7D Mark II with built-in Wifi. It uses the metal body as an excuse, and while the construction could indeed block radio signals, there are a number of non-metal exit points around the body that may have been able to accommodate a Wifi antenna – for example behind the side rubber flaps, memory card door, the plastic popup flash unit, or perhaps most obviously the square panel on the head reserved for the GPS antenna.
Now I'm not an electrical engineer, so maybe none of these are suitable for Wifi use, but I still think Canon should have found a solution. Maybe you've not discovered the joys of having Wifi in a camera yet, but let me tell you it's incredibly useful and fun too. I use Wifi to remote control cameras using my smartphone, and many of the phone apps also let you sync a GPS log made with the handset, thereby eliminating the need for a GPS receiver in the camera itself. Wifi also allows me to quickly and easily get images out of the camera for backup or sharing, which is useful whether you're simply posting to social networks, or a pro who needs to transmit a news-worthy image as soon as possible.
Now Canon does offer a Wifi solution for the 7D Mark II in the form of the WFT-E7A accessory. This is a powerful device that supports a/b/g/n wireless standards, FTP uploading (great for sports shooters in a connected stadium or remote cameras), and even offers a Gibabit Ethernet port for wired connectivity. It's a very capable device, but it's a separate unit and one that carries an RRP of $849 USD. Yes, to equip the 7D Mark II with Wifi from Canon you'll need to spend the same on an accessory as many new cameras which come with Wifi built-in. A cheaper alternative is a wireless SD card, such as those from Eye-Fi. Canon doesn't guarantee how well they'll work – and I didn't get a chance to try one – but there are menus in the camera specifically for Eye-Fi which again makes me believe Canon should have just built Wifi straight into the camera. Remember it's five years since the original 7D, so on that product cycle, the Mark II could be current until 2020 – it's just not acceptable for a camera of this class to not have Wifi in that timeframe. Only you can decide if it's a deal-breaker or not though.
As noted earlier, Canon chose to equip the 7D Mark II with built-in GPS. If it were a case of this or Wifi, then Canon should of course have gone for Wifi since you could also use it to sync a GPS log from a phone later. But assuming for some reason Wifi wasn't possible, the presence of GPS hardware in the camera itself is still a nice feature, albeit one that's turned off by default.
So the first thing you'll need to do is enable it from the menus, after which you can set the receiver to automatically update at preset intervals or make a log (both of which take place whether the camera is on or off). The preset intervals are between every second and every five minutes with the default 15 seconds working well in my tests. Here's an example of a shot I took in Manarola in Cinque Terre, Italy. I had the GPS enabled and entered the co-ordinates into Google Maps for the position below.
Canon EOS 7D Mark II image with embedded GPS position entered into map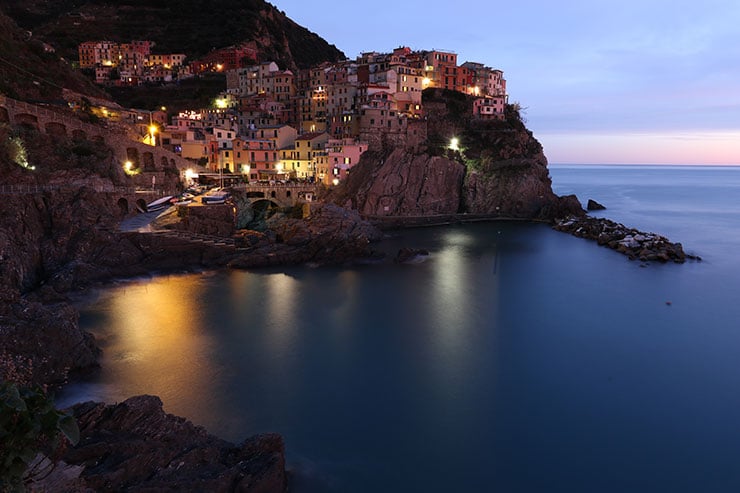 Like all GPS hardware it may take up to a minute to find a position, especially if you've recently changed location, but with the auto update set to regular intervals, the acquisition period (indicated by a flashing icon in the upper display that becomes steady when acquired) can be reduced to a few seconds. Obviously there's a hit on battery life, but I found I could still shoot hundreds of images per charge with GPS enabled. There's understandably some concern over the battery life if the GPS is left enabled and searching, say, inside where a signal will never be available. To test this I fully charged the battery and left the camera searching every 15 seconds overnight inside and away from a window. 12 hours later the battery had taken a hit, but only to 94% which I think is fairly reasonable. Most of the time you'd get used to disabling the GPS when you're finished for the day, but even if you leave it on, it's reassuring to know it won't consume your entire battery.
Canon EOS 7D Mark II viewfinder and screen
As a traditional DSLR, it's fair to say most of the composing will be done with the optical viewfinder and it's nice to see Canon refining what was already a very polished part of the system.
Like the earlier 7D, the Mark II employs a pentaprism to deliver a large and bright viewfinder experience with 100% coverage and 1x magnification.
Again like the original 7D, there's a variety of LCD-based overlays that can be switched on and off, but the Mark II goes beyond offering an alignment grid and indicating the active AF point.
New to the Mark II are a strip of icons and characters running along the bottom which appear (illuminated red against the viewfinder screen) when you're adjusting the white balance, metering, drive mode and AF mode. This is a very cool feature as it allows you to very easily adjust these settings without taking your eye from the viewfinder. There's also a dual-axis leveling gauge.
It all adds up to one of the best optical viewfinder experiences you'll have, but it'd be remiss of me not to mention that you can display even more information on the electronic viewfinders of mirrorless cameras, not to mention previewing things like white balance changes, playing images or shooting movies. I should also mention that while the 7D II's viewfinder image is large, particularly for an APSC camera, it's nowhere near as big as the viewfinder image on, say, Fujifilm's XT1. Of course there's pros and cons to optical and electronic viewfinders, and if you're panning to follow fast action, you still can't beat optical, but I do like to point out that it's far from a one-horse race.
You can alternatively compose on the 7D Mark II with its screen on the back, which of course is also used for navigating menus, filming video and replaying images. Like all recent Canon DSLRs, it employs a 3in panel with 1040k dots arranged in a 720×480 pixel / 3:2 aspect ratio that matches the native shape of the sensor, and therefore fills it with an image. This may be the norm now for Canon DSLRs, but it represents a nice update over the 640×480 pixel / 4:3 shape of the original 7D's screen which displayed images smaller with a black strip above or below.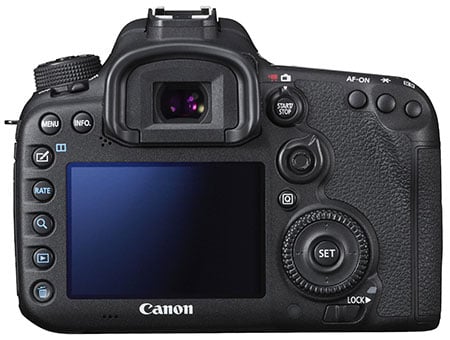 But there's two things the 7D Mark II's screen won't do: tilt or respond to touch. If you've never used an articulated or touch-sensitive screen, you'll wonder why I'm complaining, but for me these have become core capabilities I look for in a new camera, especially at this level. A touch-screen allows you to quickly reposition an AF area for stills or to pull-focus when filming video. A tilting screen allows you to comfortably compose at high or low angles, or shoot discreetly from waist-height. I greatly missed this flexibility when shooting with the 7D Mark II.
I regularly compose with the camera at low positions and hated having to crouch or even lie down to see what the 7D II was seeing. I shot alongside with the Olympus EM1, Fujifilm XT1 and Sony A7 II, and all three let me angle their screens up for a more comfortable view. Of course I appreciate all three could equally have their articulated screens knocked-off by a stray basketball or skater – an impact the 7D II with its fixed screen would more likely survive – but it really illustrated to me how these other cameras are better-suited for landscape and architectural photography, not to mention photographing kids at their height. I know the 7D Mark II's priority is for toughness, but it has come at the cost of ease of composition.
Then there's the lack of a touch-screen. The 7D Mark II inherits – and builds-upon – the superb Dual Pixel CMOS AF technology introduced on the EOS 70D which allows it to smoothly and confidently refocus during live view and video. This remains unique in the DSLR World, but it would have been so much more useful if you could simply tap the screen to pull-focus without recomposing. Indeed it's revealing the earlier EOS 70D offers a screen that's both fully-articulated and touch-sensitive for roughly half the price of the 7D Mark II. Sure there's big differences in build and speed, but if you're into movies or landscape work, the 70D is arguably the better bet. Or indeed virtually any mirrorless camera where tilting screens have become standard and touch-screens are also available on several models.
I appreciate there'll be a handful of traditional photographers who'll be rolling their eyes at this point. Who needs or even wants touch or tilting screens they'll groan. Many will proudly add they see their omission as a benefit. Well in my experience these are mostly the same people who complained about the introduction of other new technologies like Wifi, movies, and even autofocus or auto exposure. They don't like them because they've either never used them or they don't make a difference to the way they shoot. But this doesn't mean they're not important or desirable features. As a camera tester I get to try out all the new technologies and the presence of touch and tilting screens have greatly enhanced how I shoot and film. I strongly believe once you've used them, the vast majority of photographers will appreciate their benefits. Again I equally appreciate an articulated screen may compromise the ultimate toughness of a camera, but I think a number of the feature decisions Canon have made with the 7D Mark II firmly place it in a specialist camp that no longer make it the most flexible choice for general use.
Canon EOS 7D Mark II shooting modes
The mode dial offers the traditional PASM options, along with B for Bulb, three Custom positions and green Auto+. In this respect it's identical to the EOS 5D Mark III, and compared to the original 7D, lacks the CA Creative Auto option. As a semi-pro Canon body, the 7D Mark II also lacks any separate Scene presets, although Auto+ can deploy scene detection during Live View composition with the current preset indicated in the corner of the screen.
Shutter speeds between 1/8000 and 30 seconds are available, along with Bulb for longer exposures. In a welcome update, the 7D Mark II offers a Bulb timer option which lets you preset the desired exposure length, eliminating the need for a cable release or remote control accessory; the camera offers a range of one second to 99 hours, 59 minutes and 59 seconds, although obviously power will be a consideration for longer exposures.
Interestingly there's also the chance to set upper and lower limits to the shutter speed or aperture ranges using the custom functions. These are in addition to the more common Auto ISO limiters. Here's a shot I took using the Bulb timer to capture a two minute exposure in Ghent, Belgium.
120 seconds, f8, 100 ISO, 10-18mm at 18mm (29mm equiv)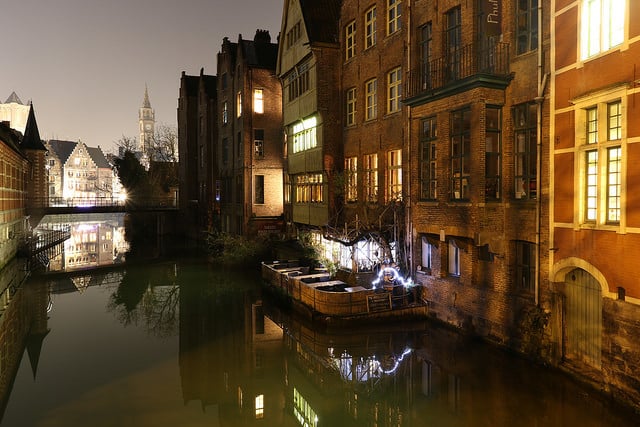 Click image to access original at Flickr
Auto exposure bracketing is available in 2, 3, 5 or 7 frames up to 3EV apart, even for seven frames. You can change the order of the bracket, and also have the camera capture the entire sequence with a single press or timer release. So if you're into HDR you could use the self-timer to capture a complete seven-frame sequence with a +/- 9EV exposure range hands-free without the need for additional accessories.
The 7D Mark II also supports HDR capture and assembly in-camera. The HDR mode captures three frames at +/- 1, 2 or 3 EV increments (or Auto), before automatically combining them into one using a choice of five effects. You can also choose to have the camera auto-align the images (albeit with a mild crop on the final composite), capture them in a continuous burst and or also record the individual source images. You can see an example I shot at Cinque Terre below, where the HDR version on the right has preserved the blown-out highlights in the sky and also brightened the shadow areas a little.
Canon EOS 7D Mark II
Single frame

Canon EOS 7D Mark II
HDR mode +/-3EV

1/100, f8, 100 ISO

1/100, f8, 100 ISO
Like other recent Canon DSLRs, the 7D Mark II also offers Highlight Tone Priority (preserving detail in highlights) and Auto Lighting Optimiser (adjusting the levels); the former is disabled and the latter set to Standard by default, so unless otherwise stated, these are the settings I've used for my tests and sample images.
A built-in Interval Timer lets you capture one to 99 (or an unlimited number) of images at intervals between one second and 99 hours, 59 minutes and 59 seconds; there isn't however a means for the camera to assemble them into a movie by itself, so that's something you'll need to do later yourself. A Multiple Exposure mode is also available, allowing you to combine 2 to 9 frames into one, and like the HDR mode there's the option to save the individual source images.
In a niche but neat move, the 7D Mark II can also now recognize the presence of flickering fluorescent lamps and deliberately delay the shutter to avoid the times when the light is effectively off or at its dimmest. This can particularly affect anyone who shoots fast continuous bursts of action under artificial light, where some of the frames will be darker due to the pulsating frequency of the bulb. By default the flicker reduction is disabled, but if you enable it in the menus, the camera detects the light's frequency and avoids the dimmest part of the sequence; it may result in fractionally longer shutter lag depending on the cycle, but it remains a useful tool for those shooting bursts under artificial light alone.
The camera's metering system enjoys a significant upgrade from the 63 zone iCFL system of the original 7D and 5D Mark III to a new 150,000 pixel metering system that shares some of the technologies from the flagship 1Dx. In particular the 7D Mark II sports Canon's Intelligent Tracking and Recognition which combines information from the metering sensor and entire 65-point AF system to figure-out what you're trying to shoot; behind the scenes, face detection is also deployed to prioritise faces for focusing and metering.
It all comes together when you select evaluative metering, and in use it works very well. At a wedding (as a guest, not a pro photographer!) I placed my entire trust in the technology, using evaluative metering with the 65-point auto selection AF mode and fired-off over 600 shots without any consideration to pre-setting the AF area or compensating for challenging lighting. I'll discuss the AF aspect later on the page, but in terms of metering, the camera successfully identified and metered for faces even when very strongly backlit. I may not have always caught the best moment, but technically the photos were sharp and perfectly metered. I wouldn't necessarily use this combination of AF and metering if it were a professional or more considered job, but for casual candid shooting of people at an event it delivered a very high hit rate.
That's the good news. The bad news is if you prefer spot metering, it'll only be linked to the central AF point, rather than the active AF point, so if you're using the AF system to track a subject moving across the frame, the spot metering won't 'travel' with it. This will frustrate a lot of wildlife and sports photographers who frequently need to spot-meter their subjects against a tricky background. I wondered how well the new evaluative metering (which is linked to the AF point) would work with birds against strongly backlit skies and the answer was okay, but not brilliantly. If the lighting was consistent, a little positive compensation could have sorted out the images, but at this level it's a missed opportunity for Canon not to offer spot metering linked to the AF area. If it were present on the 7D Mark II, it could have become a no-brainer purchase for wildlife photographers. As it stands, it remains a key differentiator with the 1Dx.
Less critical but worth noting is the complete absence of any picture effects or panorama options. Canon doesn't think the former are relevant on a semi-pro body, and doesn't seem interested in auto panoramas on any model. Some may think this is reasonable, but I believe both can be fun and useful even in a high-end body. There are the usual Picture Styles which include monochrome options, but nothing like the ART filters or Film Simulations of Olympus and Fujifilm models.
More importantly while there are two 'silent' drive modes on the 7D Mark II, neither are completely silent. They certainly dull the sound of the mechanical shutter – and in use during the quieter portions of a wedding, they were mostly only audible by me – but they are far from completely silent. This may seem reasonable if you only use DSLRs, but there are truly silent alternatives available.
For example, an increasing number of mirrorless cameras offer optional electronic shutters which can operate in genuine silence. Yes, there can be rolling shutter artefacts to watch out for when shooting with an electronic shutter, but it is certainly nice to have the option to not only shoot silently, but also with the bonus of super-fast shutter speeds, typically up to 1/32000. So while the silent shutter options of the 7D Mark II certainly quieten it down a lot, you may prefer something that's genuinely silent.
Canon EOS 7D Mark II focusing
A major highlight of the EOS 7D Mark II is its new AF system: 65 points spread broadly across the frame, all of which are cross-type. Fit a lens that's f2.8 or brighter and the centre AF point becomes dual-cross type for even greater accuracy, and as an added bonus, the central point is also sensitive in low light levels down to -3EV. This represents a major upgrade not just over the 7D, but also gives the Mark II benefits over the 1Dx and 5D Mark III which share a 61-point (41 cross-type / five dual cross-type) system with a narrower spread over the frame and which can't operate in conditions as dark. To illustrate the spread across the frame, I've pictured the viewfinders below (left to right) from the original 7D, 5D Mark III and 7D Mark II; note the images have been resized to compare the relative AF point spread across their frames.
| | | |
| --- | --- | --- |
| Canon EOS 7D | Canon EOS 5D Mark III | Canon EOS 7D Mark II |
| | | |
| not reflective of actual v/f size | not reflective of actual v/f size | not reflective of actual v/f size |
The 65 AF areas of the 7D Mark II can be selected automatically, or manually, and there's a wealth of expansion and zoning options, first with four surrounding points, then eight, before moving onto larger zoned areas, dividing the frame into nine or just three areas for the camera to consider. The 7D Mark II also inherits the six AI Servo AF 'cases' of the 1Dx and 5D Mark III which offer preset combinations of tracking sensitivity, acceleration / deceleration tracking, and AF point auto switching. In other words, should the camera ignore objects that pass in front of the subject, how quickly should it respond to changes in speed, and how erratically will the subject be moving around.
As before, Canon presents each case in a sporting example with icons straight out of a 1970's Olympic games. Case 2 for example tracks subjects while ignoring obstacles and is suggested for tennis, while Case 4 is ideal for subjects that speed up or slow down suddenly, like football players. This is all very helpful if you are a sports photographer, but I'd have welcomed some non-sport examples, such as birds in flight. The key of course is experimentation, trying different combinations of tracking cases and AF areas with your desired subject until you find one that works. A good starting point is the general Case 1 combined with auto selection of the entire 65-point AF system, then tweak as required.
I tried out the 7D Mark II's AF system under a wide variety of conditions and made a number of observations. First is the AF system really can focus under very dim conditions, at least when using the central AF point. I should note Panasonic's mirrorless cameras have been able to focus at -3EV for ages, anywhere on the frame too, but it's still a nice upgrade for the 7D Mark II.
My second observation is the camera may be very capable at tracking subjects in motion – as you'd hope – but it's critical to choose the right AF area and tracking case for the best results. I was surprised how certain subjects, distances and motion could work brilliantly with one group of settings, but another could deliver disappointing hit rates. Again experimentation is the key so that you're prepared for the subject when it presents itself.
Before moving on, here's a brief example of one of the cases in action. While photographing birds in flight around Brighton Pier, I frequently found them disappearing for a moment behind various parts of the building before emerging on the other side. I found Case 2, which reduces the tracking sensitivity, was generally good at staying with the subject while ignoring obstacles in front. In the sequence below I followed the bird as it flew from left to right behind a large lamp, and while the active AF points (indicated in red below) weren't always on the target, the bird remained in focus, which was the ultimate goal.
Canon EOS 7D Mark II Servo AI AF using Case 2 and 65-area auto selection
Continuous High (10fps) using EF 70-200mm f2.8L USM IS II at 200mm f2.8
My third observation is how well the camera handled spontaneous photography using auto selection of the entire 65 AF areas. I'm talking about spotting something, like a great moment at a wedding or a bird flying right towards you, then only needing to raise the camera and get the subject in the frame. A push of the shutter release without consideration of the subject's position on the frame and I could be fairly confident it would be focused-on.
Here's some examples of the birds again, this time of one coming into land. I spotted it out of the corner of my eye, swung the camera with 70-200mm f2.8 around and fired-off a burst as soon as it entered the frame. The result: a sequence of shots that are sharp without having to worry about the AF position. I've pictured the entire sequence later on the page.
1/8000, f2.8, 400 ISO, 70-200mm at 200mm (320mm equiv)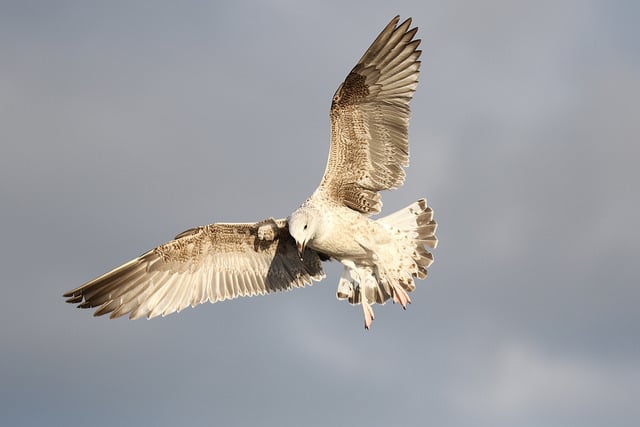 Click image to access original at Flickr
As mentioned earlier, I also opted to trust the 65-point auto selection while shooting candid photos (non-professionally) at a friend's wedding. I coupled the AF with evaluative metering to deploy the 7D Mark II's intelligent object tracking which includes face detection. The idea is the camera identifies a face and automatically exposes for it, along with choosing the most appropriate AF point.
I shot over 600 frames at the wedding without consideration to AF area or tricky lighting, and in almost every case the nearest subject came out in focus and properly exposed. There are a few things to watch out for though: if there's two people in the frame, one closer but in profile and the other face-on but further away, the 7D will generally target the latter. In these situations if you want a specific person in-focus, you'll need to manually set the AF area, or at least zone it to give the camera an indication of where you'd like it to focus. It's easy to change the AF area mode too using the new push-lever on the rear, allowing you to quickly make adjustments without taking your eye from the viewfinder.
But in general I found the combination of 65-point auto area and evaluative metering (with the intelligent tracking) delivered my highest hit rate, particularly of people when the zoned or expanded areas would prioritise distance and often end up focusing on a hat brim or scarf rather than the subject's eyes. It really seemed to know what I wanted to focus-on, and the broad array of AF points across the frame meant I didn't need to be as conscious of ensuring the desired subject was always away from the edges.
As such I can see the 7D Mark II being very popular for event photography as well as its core niche of sports and wildlife shooting. The only fly in the ointment for sports and wildlife shooters is the inability for spot metering to be linked to the active AF area. If you want that from Canon, you'll need the 1Dx, but in many other respects the 7D Mark II actually outguns it in autofocus.
Before moving-on, a quick note on manual focusing assistance in Live View. As always, Canon offers a 5x or 10x magnified view that's packed with detail to aid focusing, but there's no focus peaking. I find focus peaking very useful for indicating when a subject is in focus (especially when filming video or using older manual lenses), and its absence here gives mirrorless cameras another advantage, especially as they can also offer it when composing with their electronic viewfinders as well as their main screens. Third party firmware may allow the 7D Mark II to offer focus peaking in the future, but it'd be nice to see Canon offer it out-of-the-box.
Canon EOS 7D Mark II continuous shooting
The Canon EOS 7D Mark II is all about speed, boasting a top continuous rate of 10fps, up from 8fps on the original 7D. This also makes it faster than the 6fps of the 5D Mark III, although the flagship 1Dx remains quickest in the current Canon line-up, edging ahead with 12fps (or 14fps in a High Speed mode).
10fps is certainly quick, but doesn't make the 7D Mark II the fastest camera at this price point. Sony's SLT-A77 II offers 12fps for around two thirds the price of the 7D Mark II, and couples it with a fast AF system too. Sony's A6000 proves mirrorless cameras can also track fast action in live view, and offers 11fps for around one third the price of the 7D Mark II. You can read about my experiences shooting the Tour de France with the A6000 in my Mirrorless Sports Photography article.
But back to the EOS 7D Mark II. Many reviews just quote continuous shooting specs, but I actually test them. I fitted the 7D Mark II with a 32GB UHS-1 SD card, set the shutter to 1/800, the sensitivity to 400 ISO and timed a number of bursts.
First with Large Fine JPEG quality and Single AF, I captured 85 shots in 9.03 seconds for a speed of 9.41fps; the camera also seemed happy to keep shooting while I had memory remaining, and only took five seconds to clear the buffer once I let go of the shutter release.
Switching the Mark II to RAW only, I fired-off 23 shots in 2.34 seconds for a speed of 9.83fps, after which the camera slowed to around 2.5fps; the buffer took about ten seconds to clear.
The 7D Mark II also offers a continuous silent mode quoted at 4fps. I fired-off 50 Large Fine JPEGs in 12.32 seconds for a rate of 4.05fps, and again the camera seemed happy to keep shooting while memory remained and the slower speed meant the buffer cleared instantly. As I noted earlier, the silent mode is far from silent, but it is a lot quieter than the normal modes, so this option could prove useful in more discreet environments.
So far all my tests were with Single AF which is fine for benchmarking, but obviously irrelevant for tracking a moving subject. So for my final test I switched to Servo AI and (using the EF 70-200mm f2.8 at 200mm f2.8) moved towards and away from a subject while shooting a burst. Using Large Fine JPEG quality I fired-off 90 shots in 9.08 seconds for a rate of 9.91fps, and over 90% of the images were in focus.
Canon EOS 7D Mark II Continuous High (10fps) using EF 70-200mm f2.8L USM IS II at 200mm f2.8
Above I've pictured a sequence showing the 7D Mark II's continuous shooting – and AF – in action on a bird making a landing. This was a very spontaneous moment, I spotted the bird out of the corner of my eye, swung the camera around and held the shutter release as it entered the frame. The sequence of 20 frames above represents two seconds of action. I used evaluative metering and the 65-point auto area AF mode with AI Servo. The lens was the EF 70-200mm f2.8L USM IS II at 200mm f2.8 and the images are uncropped JPEGs out-of-camera. Note I shot these at 400 ISO and f2.8, which under the conditions was right up against the exposure limit of the camera – it metered 1/8000 and a sudden unveiling of the Sun meant some of these have inevitably become over-exposed. This is my fault for not choosing Auto ISO, don't blame the camera!
So the EOS 7D Mark II is certainly a very quick camera that's capable of delivering its quoted 10fps speed, and while continuously autofocusing as well. But as stated at the start of this section, there are alternatives that can match or even exceed the speed at a lower price.
Canon EOS 7D Mark II movies
The EOS 7D Mark II builds upon the movie capabilities of earlier Canon DSLRs, most notably the EOS 70D which introduced the company's Dual Pixel CMOS AF system. The 7D Mark II inherits this technology, allowing most of its pixels to double-up as phase-detect AF points, which lets the camera confidently refocus without hunting, and effectively track subjects in (not too fast) motion.
The 7D Mark II takes the technology further than the 70D though by also allowing you to adjust the tracking response and AF speed for movies. The Mark II additionally becomes the first (non-cinema) Canon DSLR to finally break the 30p limit for 1080p movies by finally offering 50p and 60p options. However note that the clever Dual Pixel CMOS AF technology only works up to 30p, so if you're filming in 50p or 60p, you'll revert to a contrast based AF system that only refocuses when you half-press the shutter release.
At this point it's worth noting Sony's A6000 and A5100 offer similar phase-detect tracking for movies along with adjustment of response and speed at less than half the price of the 7D Mark II and they work fine at 50p and 60p. You'll also note that there's no 4k video here, a feature Canon doesn't believe is ready for the non-cinema market. If you want 4k you should consider Panasonic's Lumix GH4 which offers Cinema4k and UHD at 30p, not to mention 1080p at 96fps, the latter allowing a four times slowdown, all for a lower price too.
The GH4, along with the much cheaper Sony A5100, not to mention Canon's own EOS 70D also enjoy an important benefit over the 7D Mark II in that all sport touch-screens that can refocus on a different part of the scene with a simple tap. Sadly without a touch-screen, the Dual Pixel CMOS AF system becomes a lot less useful on the 7D Mark II, forcing you to either re-compose to move the AF area or push the rear joystick to nudge it around. I'll also once again say the inability to articulate the screen is another major limitation of the 7D Mark II for filming movies – the 70D is just so much better for filming movies by sporting an articulated touch-screen, even if it misses out on 1080 frame rates above 30p.
Before you feel too disappointed though, the 7D Mark II does enjoy a couple of movie benefits beyond the 70D other than 50 / 60p and AF tweaking. There's a headphone jack for monitoring audio. You can shoot in the PASM modes and they work for movies as they would for stills – albeit with the limitation of a shutter speed matching or faster than the movie frame rate. The 7D Mark II also inherits the silent controls of the 5D Mark III which let you tap up, down, left or right inside the rear thumb wheel to make adjustments while filming, but for me it's still no substitute for a proper touch-screen.
The Mark II also lets you store movies in MOV or MP4 wrappers and if you choose the latter you can opt for ALL-I, IPB or a new IPB Light option which consumes less space. As always the maximum recording time is a second shy of half an hour and every time the file reaches 4GB, a new file is created to append it; 4GB should get you around 5, 17 or 43 minutes of footage in ALL-I, IPB and IPB Light respectively and a fully charged battery should last about 90 minutes for video. Set the TV region to NTSC and you can film at 29.97 or 59.94fps. In PAL you can choose 25 or 50fps. Enable 24p and you can film at 24fps or 23.98fps. Note ALL-I is not available when filming at 50p or 60p.
Okay, that's enough talk, now onto some sample movies.
Canon EOS 7D Mark II with EF 70-200mm f2.8L IS USM II sample video: 1080 / 50p / 100 ISO
I'll start with a static clip filmed in ideal conditions to see what the camera's capable of. I set the 7D Mark II to 1080 / 50p with IPB compression, fitted the 70-200mm f2.8L USM IS II lens, set it to 100mm f5.6 and the sensitivity to 100 ISO. The result is packed with detail and little if any evidence of moire or other undesirable artefacts. Like Canon's default JPEG processing, I'd say the contrast is a little high out-the-box, but you can adjust styles if preferred. But for a consumer result that's ready-to-go, I'd say this looks pretty good.
Canon EOS 7D Mark II with EF-S 10-18mm sample video: Low Light, 1080 / 25p / 3200 ISO
Now onto low light. I filmed this cafe interior with the EF-S 10-18mm at 18mm f5.6 using 1080 / 25p and the top four sensitivities. I've presented the 3200 ISO clip here, where noise is certainly visible, but still with lots of detail to work with. Also see my Canon 7DII 6400 ISO movie, Canon 7DII 12800 ISO movie and Canon 7DII 25600 ISO movie. PS – my reviews are powered by coffee, so if you'd like to buy me one, there's a link at the bottom of this page – and this cafe is where I normally drink it! Cheers!
Canon EOS 7D Mark II with EF 70-200mm f2.8L IS USM II sample video: 1080 / 25p / 400 ISO
Low light continuous AF (Movie Servo AF Speed Standard, Tracking Sensitivity 0)
The major new video feature of the EOS 7D Mark II is of course its Dual Pixel CMOS AF and I was keen to put it to the test across a number of scenarios. In this clip I enabled Movie Servo AF and set the AF mode to FlexiZone AF with a single AF area set just below the center; this instructs the EOS 7D Mark II to continuously refocus on whatever is in the AF frame. I then alternately pointed the camera between the nearby coffee cup and distant background. The Movie Servo AF works best with STM lenses, but also works well with recent USM lenses too, such as the EF 70-200mm f2.8L USM IS II used here at 70mm f2.8. As you can see in the clip, the camera effortlessly refocuses between the nearby subject and distant background without any visible searching, or even breathing once it's settled on the target. It's particularly impressive since at 70mm f2.8, the target for refocusing can be quite blurred and would almost certainly confuse a contrast-based system. So it's a triumph for the Dual Pixel CMOS AF system here in its second outing on a Canon DSLR, but don't go yet, there's more! PS – my reviews are powered by coffee, so if you find my work useful, feel free to treat me to a cup using the link at the bottom of the page!
Canon EOS 7D Mark II with EF 70-200mm f2.8L IS USM II sample video: 1080 / 25p / 400 ISO
Low light continuous AF (Movie Servo AF Speed Slow, Tracking Sensitivity 0)
The EOS 7D Mark II is the second DSLR to employ Canon's Dual Pixel CMOS AF technology, but goes one step beyond the earlier EOS 70D by allowing you to fine-tune the AF speed and response time. Here I've adjusted the Movie Servo AF Speed from Standard (actually the fastest option) down by four notches to the Slowest setting. It's pretty clear when you compare this clip with the one above that the AF speed has become much more leisurely. It still responds at the same speed, but the actual rack from one subject to another is consierably slower. This, along with the two speeds between, give you greater creative control over how the focus is pulled and are a valuable addition to the 7D Mark II. You can also change the response time and I have two more clips to demonstrate that below. Note this was filmed with the EF 70-200mm f2.8L USM IS II at 70mm f2.8 and the sensitivity at 400 ISO.
Canon EOS 7D Mark II with EF 70-200mm f2.8L IS USM II sample video: 1080 / 25p / 400 ISO
Low light continuous AF (Movie Servo AF Speed Standard, Tracking Sensitivity +2 Responsive)
In addition to AF speed, it's also possible to adjust the 7D Mark II's movie AF response time. By default it's set to 0 on a scale of +/- 2 steps, so first I'll show you how it looks set to +2 for the most responsive experience, and I've left the AF Speed to the default Standard setting. As you might expect, the camera feels a bit more lively here, jumping at the chance to refocus as soon as it detects something different in the AF frame. As such it lends the footage more of a sense of urgency rather than consideration. Next up the slower response time. Note this was filmed with the EF 70-200mm f2.8L USM IS II at 70mm f2.8 and the sensitivity at 400 ISO.
Canon EOS 7D Mark II with EF 70-200mm f2.8L IS USM II sample video: 1080 / 25p / 400 ISO
Low light continuous AF (Movie Servo AF Speed Standard, Tracking Sensitivity -2 Locked-on)
In my final clip of this sequence I set the 7D Mark II's Movie Servo AF Tracking Sensitivity to the lowest -2 setting, labelled Locked-on. This time there's a slight pause before the camera performs the focus pulling, which allows you to dwell on the subject for a brief moment before it's lost in refocus. In this example, the pause was sufficiently long for me to pan across the nearby coffee cup and beyond several times without the camera feeling the need to refocus. It was only when I stopped for a short period elsewhere that the camera performed the focus-pull. Note this was filmed with the EF 70-200mm f2.8L USM IS II at 70mm f2.8 and the sensitivity at 400 ISO.
Canon EOS 7D Mark II with EF 70-200mm f2.8L IS USM II sample video: 1080 / 25p / 400 ISO
Low light continuous AF (Face detection with tracking)
Panning back and forth between coffee cups is all very well to demonstrate the different continuous focusing options on the 7D Mark II, but a real application is to track a human face as it moves towards towards or away from you. Here I switched the 7D Mark II from Flexizone AF to AF with face detection and tracking, which attempts to track a human face on the frame; it also disables the AF speed and tracking response options so you're using the defaults here. To really put it to the test I used the EF 70-200mm f2.8L USM IS II set to 200mm f2.8 for a 320mm equivalent field of view and asked my friend to walk towards me in low light. The face detection locked-on immediately and the camera kept her in focus throughout the entire clip. This is a fantastic result for the 7D Mark II and opens up all sorts of possibilities for catwalk or wedding shoots, not to mention sporting events or simply kids running around. The only other cameras that come close (apart from Canon's own EOS 70D of course) are Sony's Alpha A6000 and A5100, both of which offer embedded phase-detect AF systems and effective video tracking. The Sony's also share the AF speed and response adjustments, but for me the Canon system had the edge by avoiding any focus breathing when there were no changes in the subject distance. Do however note that Canon's Movie Servo AF is only available at 24, 25 and 30p frame rates; sadly at 50 and 60p the 7D Mark II reverts to a contrast-based AF system with visible hunting.
Canon EOS 7D Mark II with EF-S 10-18mm sample video: Low Light, 1080 / 24p / 12800 ISO
Now onto really low light AF! I filmed this clip on the dark evening streets of Sienna using the EF-S 10-18mm at 18mm f5.6, panning back and forth between the key lock / bell on the right and the background street. I filmed this first clip at 24p and 12800 ISO, and even though the lens has a large depth of field, you can clearly see the Movie Servo AF smoothly refocusing from near to far and back again. It's a smooth process too, evidenced by the background light blur discs. I'm impressed the Movie Servo AF could operate at light levels low enough to require 12800 ISO, but as noted earlier, you will need to be filming at 30p or below. Next find out what happens at 50p.
Canon EOS 7D Mark II with EF-S 10-18mm sample video: Low Light, 1080 / 50p / 16000 ISO
For my final clip, I filmed the same motions, but this time at 50p, increasing the sensitivity to 16000 ISO. As noted earlier, the Movie Servo AF is only available at 30p and below, so at 50p and 60p, the camer reverts to a contrast-based AF system that only activates when you half-press the shutter release. You can see it in action here, only refocusing when I half-press the shutter and also hunting back and forth until it locks-onto the target. It's a shame the new higher 1080 frame rates don't support the Dual Pixel CMOS AF benefits, but that said, it still refocuses fairly swiftly here, especially given the very low light.
Canon EOS 7D Mark II results!
Okay, now the main part of the review is over it's time to look at the image quality with my Canon EOS 7D Mark II noise results (comparing RAW and JPEG results) and my Canon EOS 7D Mark II sample images. Alternatively if you've already seen enough, skip straight ahead to my verdict!