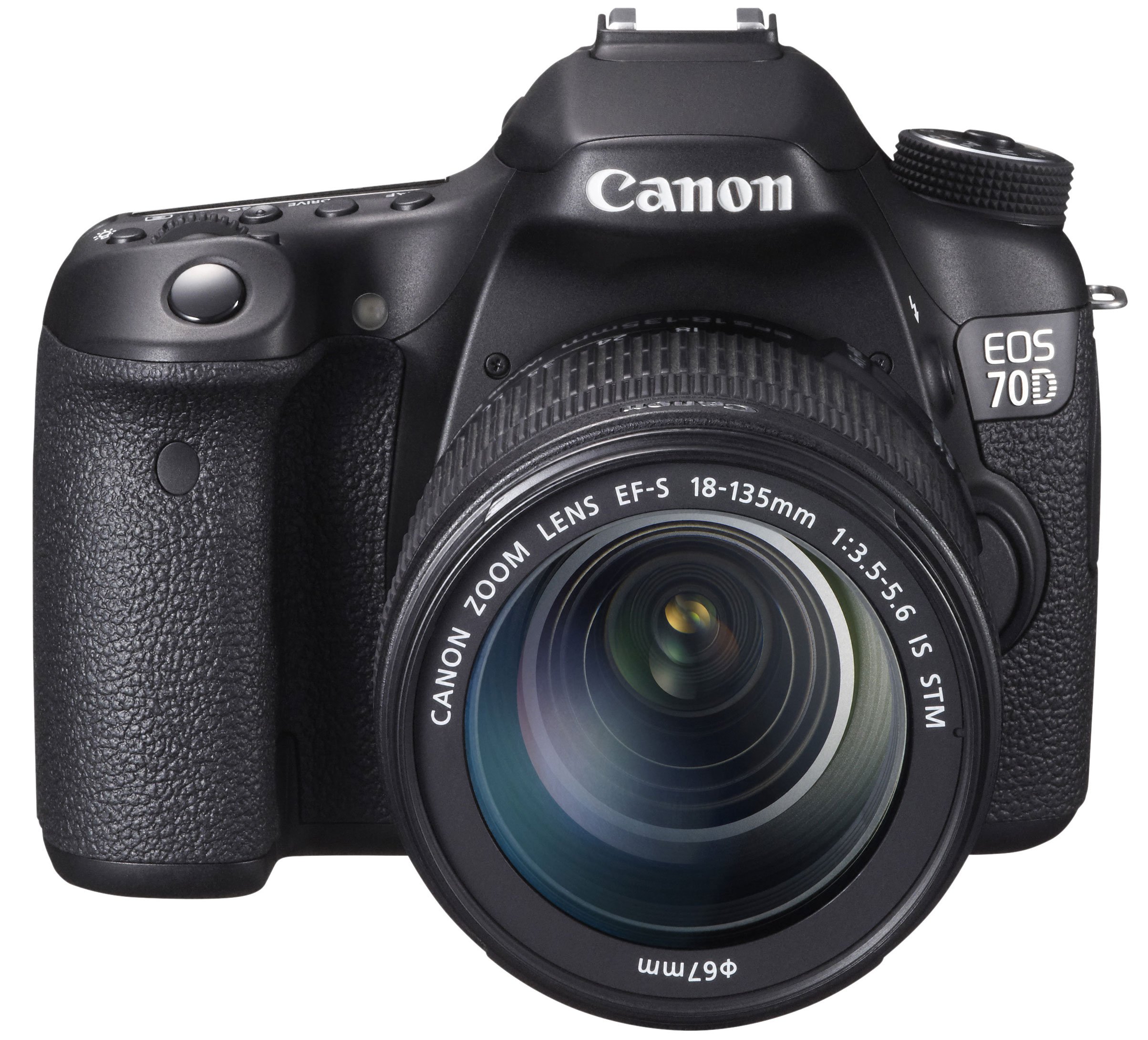 Canon EOS 70D vs Nikon D7100 Noise JPEG
To compare noise levels under real-life conditions, I shot this scene with the Canon EOS 70D and the Nikon D7100, within a few moments of each other using their best quality JPEG settings at each of their ISO sensitivity settings; my RAW noise comparison is on the next page.The Canon EOS 70D was fitted with the Canon EF-S 18-135mm f3.5-5.6 STM kit lens and the D7100 with the DX 18-105mm f3.5-5.6 kit lens. Both lenses were adjusted to deliver the same picture height as seen opposite. I hope to retest both bodies in the future with higher quality lenses.
The image above was taken with the Canon EOS 70D. The camera was set to f5.6 in Aperture priority mode and the sensitivity to 100 ISO; I'd previously confirmed that f5.6 delivered the sharpest result with the EF-S 18-135mm STM kit lens. I used the same aperture for the Nikon D7100 and DX 18-105mm, again having pre-determined this to deliver the best results. Both cameras were using their default settings, although for this test all contrast or dynamic range enhancers were disabled as these can introduce noise. The D7100's metering was adjusted to match the 70D, so what you're looking at below are the exact same shutter speeds for each ISO setting. My comparison for in-camera JPEGs is below, while a RAW comparison is on the next page.
Before starting, it's again worth reminding ourselves about what we're comparing: both the Canon EOS 70D and Nikon D7100 employ APS-C sized sensors, although the one in the Canon, like all their APS-C models, is fractionally smaller. In terms of resolution the Canon EOS 70D has 20 Megapixels compared to 24 Megapixels on the Nikon D7100, so in the 100% unscaled crops below, the latter will show a slightly smaller area of the complete image. In terms of low pass filters to combat moire, the EOS 70D has one and the D7100 does not. And finally as noted above, both cameras are equipped with their respective kit zooms.
At 100 and 200 ISO, both cameras deliver very clean images with lots of detail; there's very minor differences in processing styles, but I wouldn't say one is delivering superior quality to the other at this point. At 400 ISO, pixel peepers may notice the very finest of textures appearing in the shadow areas and a fractional decrease in saturation, but for most intents and purposes, both cameras still look good and are neck-in-neck.
At 800 ISO a slight change in processing strategies starts to become apparent: the Nikon D7100 is exhibiting more visible noise textures, while the Canon 70D looks smoother due to higher noise reduction, but both share similar levels of detail.
At 1600 ISO those noise levels have become more visible on the Nikon D7100, and are still mostly being smoothed-out on the Canon 70D. I'd still rank then similarly in overall quality though.
With the sensitivity increased to 3200 ISO though, the Canon's processing receives a significant boost, resulting in a noticeable loss of detail on the green and yellow material. Despite its higher visible noise, I'd say Nikon's more hands-off approach to noise reduction is paying dividends at 3200 ISO.
At 6400 ISO both cameras are losing fine details, although again I'd rank the D7100 a little higher. Likewise at 12800 and 25600 ISO, where, despite both cameras looking pretty awful, the D7100 manages to keep hold of a little more detail.
Overall this is a repeat story of what we've seen from previous Canon vs Nikon DSLR comparisons. In terms of noise, Canon opts for higher processing whereas Nikon goes for a more hands-off approach. The former is smoother, gradually at the cost of detail, while the latter prioritises detail, gradually at the cost of noise. Which you prefer is ultimately personal, but for me I'd say the D7100 enjoys a minor edge at 3200 ISO and above. Below this you'd need to be pixel-peeping to see much difference between them.
But what happens when you bypass their default in-camera styles and process their RAW data with the same settings? Find out in my Canon 70D RAW noise comparison, or head straight over to my Canon 70D sample images!
| | | |
| --- | --- | --- |
| Canon EOS 70D JPEG | | Nikon D7100 JPEG |
| | | |
| 100 ISO | | 100 ISO |
| | | |
| | | |
| 200 ISO | | 200 ISO |
| | | |
| | | |
| 400 ISO | | 400 ISO |
| | | |
| | | |
| 800 ISO | | 800 ISO |
| | | |
| | | |
| 1600 ISO | | 1600 ISO |
| | | |
| | | |
| 3200 ISO | | 3200 ISO |
| | | |
| | | |
| 6400 ISO | | 6400 ISO |
| | | |
| | | |
| 12800 ISO | | 12800 ISO |
| | | |
| | | |
| 25600 ISO | | 25600 ISO |