Canon EOS 1000D / Rebel XS - Canon EOS 1000D / XS vs 450D / XSi vs 400D / XTi High ISO Noise
Canon EOS 1000D / XS vs 450D / XSi vs 400D / XTi High ISO Noise
Support this site by
shopping below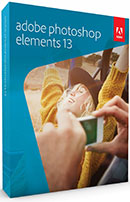 To compare noise levels under real-life conditions we shot this scene with the Canon EOS 1000D / XS, EOS 450D / XSi and the EOS 400D / XTi within a few moments of each other using each of their ISO settings.
We tested each camera with their respective kit lenses and adjusted the focal length of each to deliver the same field of view. The lenses were set to f8 in Aperture Priority mode for optimum sharpness. The 1000D / XS's High ISO Noise Reduction and Auto Lighting Optimiser were set to their default OFF and Enable settings respectively.
The image above was taken with the Canon EOS 1000D / XS at a sensitivity of 100 ISO, using the EF-S 18-55mm IS kit lens at 18mm f8; the original Large Fine JPEG file measured 3.02MB. The crops are taken from the centre and presented at 100%. The 450D / XSi crops show a slightly smaller area due to its slightly higher resolution. Note the 450D / XSi required -0.3 EV of exposure compensation to match the exposures of the 1000D / XS and 400D / XTi.
What we're seeing here is a repeat of the results from the first page. With the same sensor and image processing parameters, the EOS 1000D / XS and 400D / XTi are unsurprisingly delivering essentially identical results. In contrast, the Canon EOS 450D / XSi crops seen in the middle column may show a smaller area due to the camera's slightly higher resolution, but they're noticeably softer. We repeated this test multiple times with the same result.
As discussed on the first results page, we've seen this issue before when testing the 450D / XSi, but it appears to be more down to modest in-camera sharpening and a below-par copy of the kit lens rather than any fundamental issue with the camera or sensor. Boost the sharpening a little on the 450D / XSi or better still, shoot in RAW, and you can achieve far better looking results. But once again, its 10 Megapixel counterparts are delivering better-looking images using their default settings, and that's even taking our 450D / XSi lens sample into consideration.
Look beyond this softness to actual noise levels and you'll see they're roughly similar on all three models at each sensitivity point. So their slightly lower resolution isn't giving the 10 Megapixel Canons a noise advantage here, and equally the slightly higher resolution of the 450D / XSi isn't recording noticeable greater real-life detail.
What this page – and our first set of results – also show is there's minimal benefit to having two extra Megapixels when it comes to real-life detail. You can measure it with studio charts, but you won't notice much difference elsewhere. So when weighing-up the 450D / XSi against the 10 Megapixel Canons, you should put pixels aside and consider the other features and whether you'd exploit them. We've discussed this in detail on our Canon 1000D / XS Verdict page, but unless you're keen to cut to the chase, first check out our Canon 1000D / XS Noise Reduction page and additional sample images section in our Canon 1000D / XS Gallery.
Canon EOS 1000D / XS
with Canon EF-S 18-55mm IS

Canon EOS 450D / XSi
with Canon EF-S 18-55mm IS

Canon EOS 400D / XTi
with Canon EF-S 18-55mm

100 ISO

100 ISO

100 ISO

200 ISO

200 ISO

200 ISO

400 ISO

400 ISO

400 ISO

800 ISO

800 ISO

800 ISO

1600 ISO

1600 ISO

1600 ISO