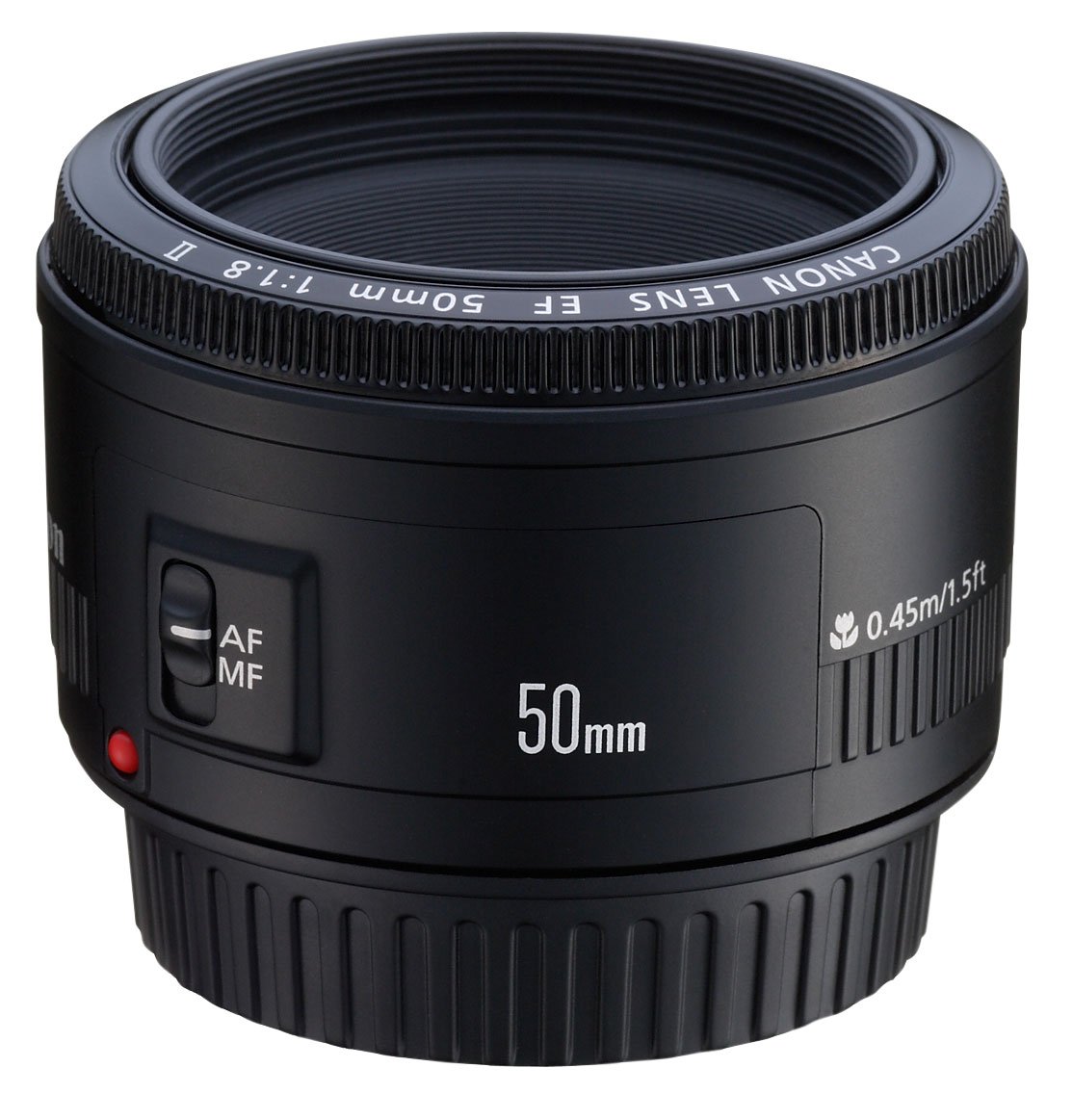 Intro
The Canon EF 50mm f1.8 II is a prime lens with a standard focal length of 50mm and a bright focal ratio of f1.8. Announced in 1991, it replaces an earlier 50mm f1.8 model, employing the same optics but housing them in a simpler all-plastic case to keep costs down; indeed it's the cheapest lens in the Canon EF catalogue, which in part has made it Canon's best-selling model.
The 50mm focal length delivers standard coverage on a full-frame body, or 80mm equivalent on a Canon APS-C body, which acts like a short telephoto. The f1.8 focal ratio can deliver a very shallow depth-of-field, allowing you to place a sharp subject against a blurred background, an effect desired by many portrait photographers. The f1.8 focal ratio also means the lens can gather four times more light than a lens at f3.5 or just over eight times more than one at f5.6. This is important as most kit zoom lenses have a focal ratio of f3.5-5.6, making the EF 50mm f1.8 II much better in low light.
This is why the EF 50mm f1.8 II is the natural choice as a second lens after a standard kit zoom. It'll let you use faster shutter speeds or lower sensitivities than a kit zoom in low light, and deliver a much shallower depth-of-field for blurring effects. Mount it on a typical consumer Canon DSLR with an APS-C sensor and it'll also become a short telephoto that's ideal for portraits. Couple all of this with the low price and it's understandable why the EF 50mm f1.8 II is Canon's best-selling lens. The AF performance and build quality may be very basic, but the optical quality is surprisingly good for the money – indeed it outperforms many more expensive lenses. I intend to expand this test report into a full review in the future with build quality and focusing tests, sample images and an overall verdict, but for now wanted to share my optical results for this eternally popular lens.
So without further ado, check out my Canon 50mm f1.8 quality pages and use the contents box in the upper right of those results pages to navigate between my five results pages. Many thanks to Jason Law for capturing the images used in the results.