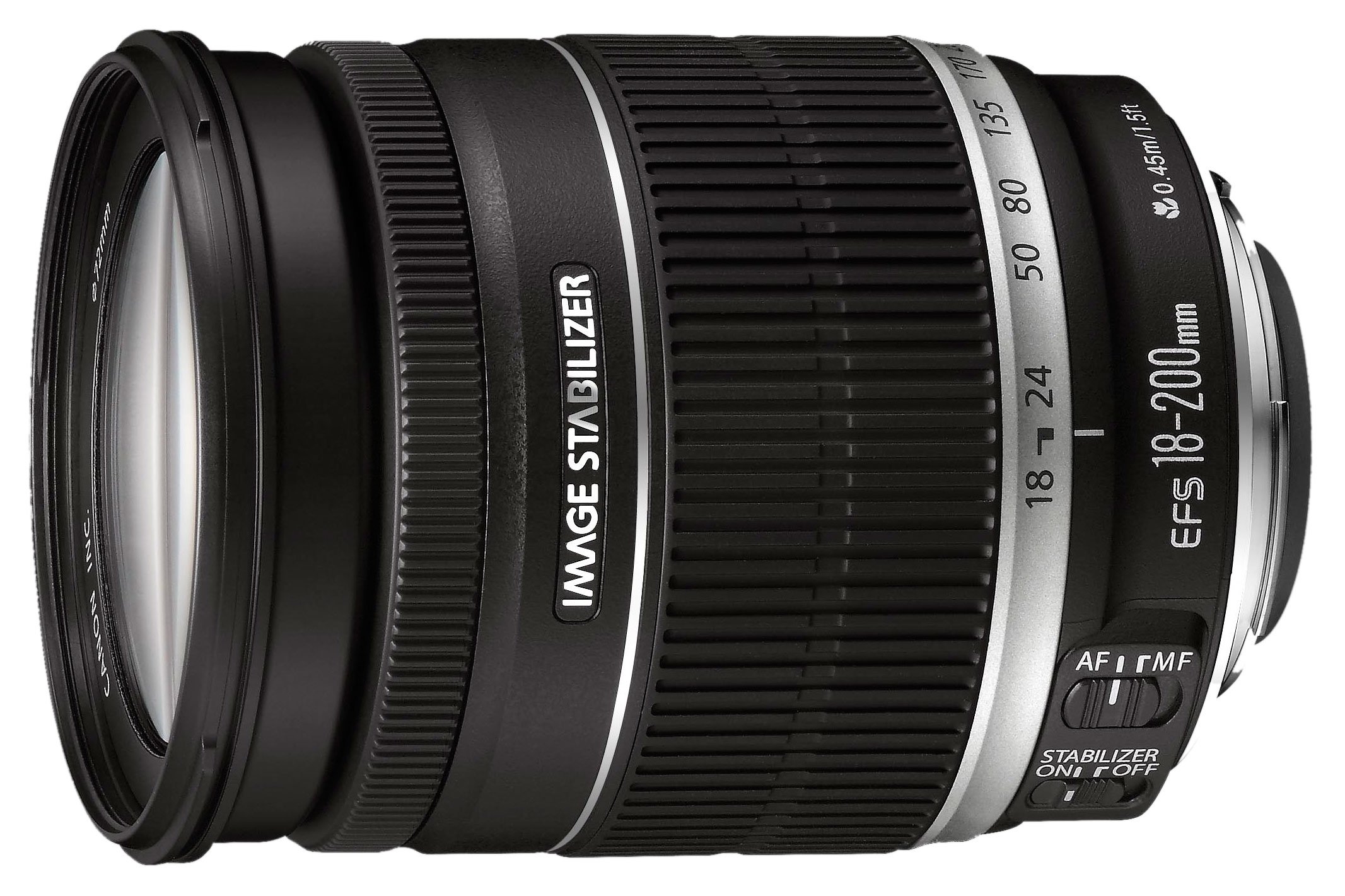 Canon EF-S 18-200mm f3.5-5.6 IS - Studio resolution: Canon EF-S 18-200mm IS using Canon EOS 50D
Studio resolution: Canon EF-S 18-200mm IS using Canon EOS 50D
To measure and compare the Canon EF-S 18-200mm IS's resolving power, we photographed the Enhanced Digital Camera Resolution Chart with it and a number of lenses, each set to 35mm f8 using a Canon EOS 50D in Aperture Priority mode. Magnified assistance in Live View was used to confirm the focusing.
The EOS 50D was set to RAW to maximise quality and avoid in-camera corrections, and the images converted using Digital Photo Professional 3.5 with its default settings.
The crops are taken from the converted RAW images, saved as High Quality JPEGs in Photoshop CS4 and presented here at 100%. Each number represents 100 lines per picture height (lpph), so a figure of 20 means a resolution of 2000 lpph.
Mounted on an EOS 50D body in RAW mode and set to 35mm f8, the Canon EF-S 18-200mm IS scored 2450 and 2400 lpph of horizontal and vertical resolution respectively. As you may expect, the EF-S 17-85mm IS scored slightly higher with 2500 lpph, and the EF 85mm prime slightly higher still with 2550 lpph. The surprise result here is for the EF-S 18-55mm IS lens which scored an impressive 2550 and 2500 lpph of horizontal and vertical resolution respectively, almost matching the performance of the prime lens in this test.
What comes as no surprise though is to find the EF-S 18-200mm IS resolving the least detail in this test. The massive 11.1x zoom range inevitably comes at the cost of some optical compromises, and as illustrated below, alternative lenses are required to enjoy the maximum detail from high resolution bodies like the EOS 50D.
But the EF-S 18-200mm IS does have sufficient quality to involve little or no resolution compromise for lower resolution Canon bodies, so if you were thinking of coupling it with an 8, 10 or even 12 Megapixel model, you shouldn't worry about this particular test. The sheer convenience and flexibility of the super-zoom range will also see many owners of higher resolution bodies accept the compromises. But be in no doubt that if you own one of these high resolution bodies, you'll need a quality lens to make the most of its pixel count.
Resolution and detail across the frame are just some of the lens tests we perform at Cameralabs. Keep reading to find out how the lenses compare when it comes to geometry and light fall-off. We'll start with the former on our Canon EF-S 18-200mm IS Geometric distortion results page.
Horizontal resolution using Canon EOS 50D in RAW
| | | |
| --- | --- | --- |
| Canon EF-S 18-200mm IS with Canon EOS 50D | | Canon EF-S 17-85mm IS with Canon EOS 50D |
| | | |
| 2450 lpph, 18-200mm at 35mm, f8, 100 ISO | | 2500 lpph, 17-85mm at 35mm, f8, 100 ISO |
| | | |
| Canon EF-S 18-55mm IS with Canon EOS 50D | | Canon EF 85mm f1.8 with Canon EOS 50D |
| | | |
| 2550 lpph, 18-55mm at 35mm, f8, 100 ISO | | 2550 lpph, 85mm at f8, 100 ISO |
| | | |
Vertical resolution using Canon EOS 50D in RAW
| | | |
| --- | --- | --- |
| Canon EF-S 18-200mm IS with Canon EOS 50D | | Canon EF-S 17-85mm IS with Canon EOS 50D |
| | | |
| 2400 lpph, 18-200mm at 35mm, f8, 100 ISO | | 2500 lpph, 17-85mm at 35mm, f8, 100 ISO |
| | | |
| Canon EF-S 18-55mm IS with Canon EOS 50D | | Canon EF 85mm f1.8 with Canon EOS 50D |
| | | |
| 2500 lpph, 18-55mm at 35mm, f8, 100 ISO | | 2550 lpph, 85mm at f8, 100 ISO |
| | | |