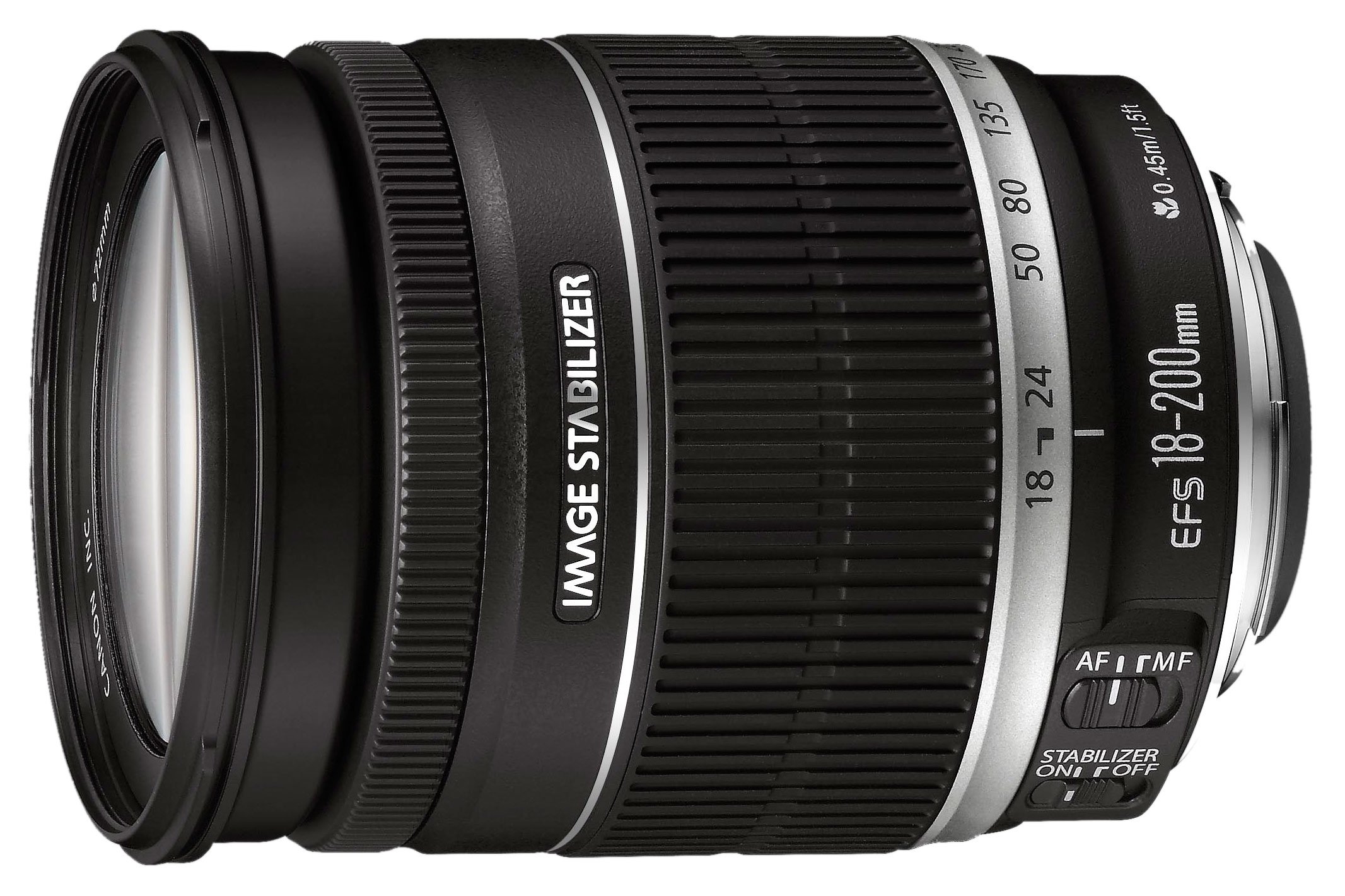 Canon EF-S 18-200mm f3.5-5.6 IS - Samples
Samples
The following images were taken with a Canon EF-S 18-200mm IS lens mounted on a Canon EOS 50D body, running firmware 1.0.1.
The EOS 50D was set to Large Fine JPEG quality, Auto White Balance, Evaluative metering and the Standard Picture Style; High ISO Noise Reduction and the Auto Lighting Optimiser were set to their default Standard settings; Highlight Tone Priority was disabled and Peripheral Illumination Correction enabled. Image Stabilisation was enabled for all these handheld shots.
The individual exposure mode, file sizes, shutter speeds, aperture, ISO and lens focal length are listed for each image.
The crops are taken from the original files, reproduced at 100% and saved in Adobe Photoshop CS2 as JPEGs with the default Very High quality preset, while the resized images were made in Photoshop CS2 and saved with the default High quality preset. The three crops are typically taken from far left, central and far right portions of each image.
Landscape: 4.98MB, Program, 1/250, f10, ISO 100, 18-200mm IS at 18mm (equivalent to 29mm)
| | | |
| --- | --- | --- |
| | | |
This first shot was taken with the 50D and the EF-S 18-200mm IS zoomed-out to its widest position. The great flexibility of this lens is having both wide angle and long telephoto coverage at your disposal, and here we're easily able to capture the entire sail on the boat at close range.
Towards the edges of the frame though, the EF-S 18-200mm IS suffers from coloured fringing, some of which is becoming visible even on the first crop.
Landscape: 8.40MB, Program, 1/200, f9, ISO 100, 18-200mm IS at 18mm (equivalent to 29mm)
| | | |
| --- | --- | --- |
| | | |
As before, where the lens is performing well, there's a decent amount of detail, but there's also noticeable fringing towards the periphery. This can effectively be removed on RAW files using the supplied Digital Photo Professional software, but we'd prefer it wasn't there at all.
Landscape: 5.89MB, Program, 1/800, f9, ISO 200, 18-200mm IS at 200mm (equivalent to 320mm)
Our next shot was taken of an approaching boat with the EF-S 18-200mm IS zoomed-into its maximum focal length – operating at an equivalent of 320mm. Image Stabilisation wasn't strictly required with the fast shutter speed, but made composing the shot much easier by greatly steadying the view.
There's lots of fine detail in the crops, but again towards the edges there's evidence of fringing.        
Wildlife: 3.70MB, Program, 1/1600, f5.6, ISO 100, 18-200mm IS at 200mm (equivalent to 320mm)
Here's another shot taken with the lens fully zoomed-in, and it again illustrates the flexibility of having this kind of range at your disposal. This was taken from pretty much the same position as the second example in this gallery. So while others would be swapping lenses, the EF-S 18-200mm IS allows you to go from wide angle to decent telephoto in a single twist of the zoom ring. At 200mm f5.6, you can also blur the background effectively, although the bokeh isn't particularly attractive.        
Portrait: 4.36MB, Program, 1/250, f8, ISO 200, 18-200mm IS at 130mm (equivalent to 208mm)
For this portrait shot we zoomed the lens to 130mm, operating at an equivalent of 208mm. We manually popped-open the built-in flash to fill-in harsh shadows.At this mid-telephoto length you can capture good-looking portraits from a comfortable distance, but again the broad range makes it perfect for group shots to close-ups.
By shooting in Aperture Priority and zooming-in further, it's possible to achieve a much smaller depth-of-field with the EF-S 18-200mm IS.
Macro: 7.01MB, Program, 1/500, f8, ISO 400, 18-200mm IS at 200mm (equivalent to 320mm)
| | | |
| --- | --- | --- |
| | | |
For this macro shot we positioned the camera as close at it would focus with the EF-S 18-200mm IS lens fully zoomed-in. Officially, this is at a distance of 45cm.
The EF-S 18-200mm IS is capable of delivering sharp results at the point of focus from close range when zoomed-in, but optical issues and a small depth-of-field means the image can quickly become soft and suffer from fringing as you move away.
Better results can be had by moving back a little.
Indoor: 5.24MB, Aperture Priority, 1/6, f5.6, ISO 800, 18-200mm IS at 18mm (equivalent to 29mm)
| | | |
| --- | --- | --- |
| | | |
This indoor shot was taken under very low light, and even with the sensitivity increased to 800 ISO, the metered shutter speed was just 1/6 at f5.6.
At an equivalent focal length of 28mm, you'd normally need a much faster shutter speed of around 1/30 to avoid camera shake, but the built-in Image Stabilisation has ensured a sharp result here.
Indeed Canon's claim of four-stops of stabilisation should allow you to achieve sharp results at just half a second when the lens is zoomed-out.