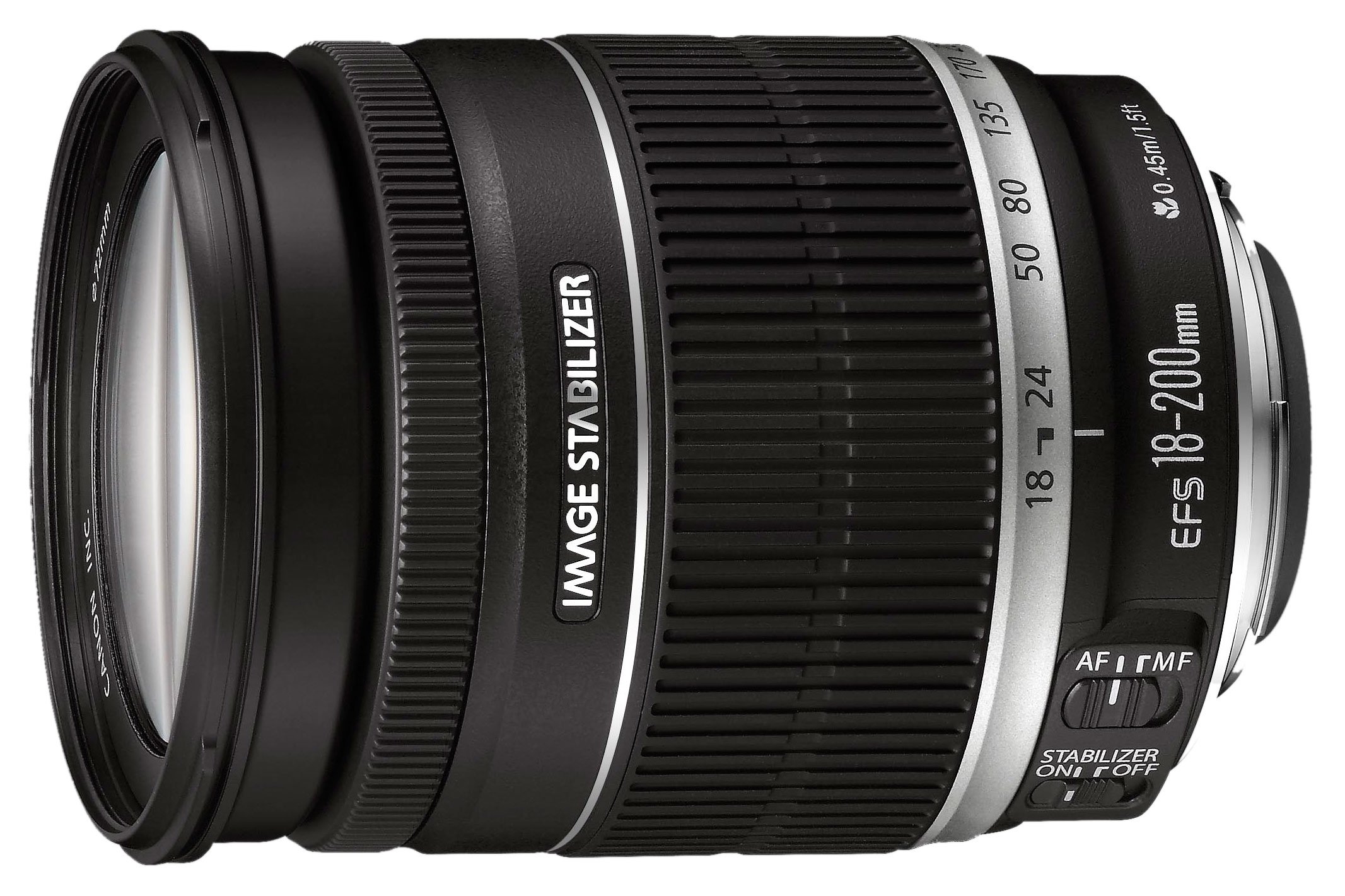 Canon EF-S 18-200mm f3.5-5.6 IS
Intro
The Canon EF-S 18-200mm IS was announced in August 2008 alongside the EOS 50D DSLR. One of the most-requested Canon lenses in recent times, it equips EF-S compatible bodies with a long 11.1x super-zoom range that's equivalent to 29-320mm. So at one moment you could be shooting a wide-angle landscape, before quickly zooming-in to grab a photo of an unusual bird perched on a branch.
This degree of flexibility is what lenses like the EF-S 18-200mm IS are all about. They allow you to avoid carrying multiple lenses, the time wasted when changing them, and the risk of dust entering the body when you do so. Indeed for many Canon owners, the EF-S 18-200mm IS could end up fulfilling all their requirements. That's certainly what's happened with its arch rival Nikon and the massively popular Nikkor DX 18-200mm VR.
Like that lens, the Canon version also sports optical Image Stabilisation to counteract camera-shake. As an optical system, the stabilising effect is seen through the viewfinder which is very reassuring when composing at longer focal lengths.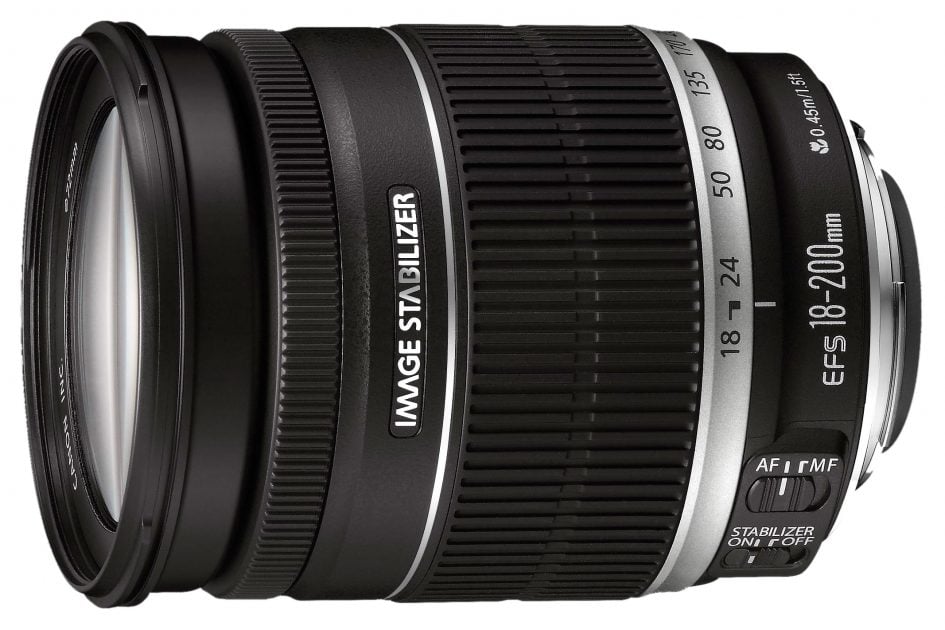 Beyond its massive focal range and optical stabilisation though, the specification of the EF-S 18-200mm IS is fairly average. Unusually as a step-up from a typical kit lens, there's no quick and quiet USM focusing, and the manual focusing ring turns while auto-focusing. The focal ratio is also unremarkable at f3.5-f5.6, and like all of Canon's non-L models, you'll have to buy the lens hood as an optional extra.
But there's no denying the convenience and flexibility of the range on offer, nor the draw of finally having it on a Canon-branded model. As such there's a large amount of interest surrounding the EF-S 18-200mm IS, and in our full review we'll see if it can live up to the expectations of Canon owners. There's often optical compromises involved with significant zoom ranges, so how does the EF-S 18-200mm IS measure-up, and is it ideally suited to the entire Canon EF-S compatible DSLR range, or do the latest high resolution models like the EOS 50D push it too far?
Find out in our Canon EF-S 18-200mm IS lens review where we'll examine its build and optical quality, the effectiveness of its focusing and stabilisation, while directly comparing it against the now ubiquitous EF-S 18-55mm IS kit lens and the eternally popular EF-S 17-85mm IS. As always to see a demonstration of its highlights – and shortcomings – check out our Canon EF-S 18-200mm IS video tour.
Testing notes
Note: we tested a final-production EF-S 18-200mm IS lens with various Canon bodies including the EOS 50D, EOS 450D / XSi and EOS 400D / XTi. The EF-S 18-200mm IS will work with all EF-S compatible Canon DSLRs, which at the time of writing included the EOS 20D, 30D, 40D and 50D, the EOS 300D, 350D, 400D, 450D and 1000D, and the entire range of Digital Rebels. It is not compatible with full-frame or 1.3x crop DSLRs, nor APS-C models which predate EF-S, such as the EOS 10D.