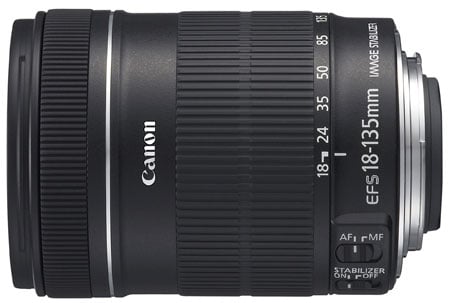 Canon EF-S 18-135mm f3.5-5.6 IS
Canon EF-S 18-135mm IS sample images
Landscape: 30.5MB, Program, 1/200, f9, 100 ISO, 18-135mm at 18mm (29mm equiv)
Landscape: 25.8MB, Program, 1/200, f10, 100 ISO, 18-135mm at 24mm (38mm equiv)
Landscape: 25.4MB, Program, 1/400, f7.1, 100 ISO, 18-135mm at 135mm (216mm equiv)
Portrait: 22MB, Aperture Priority, 1/640, f5.6, 100 ISO, 18-135mm at 135mm (216mm equiv)
Macro: 28.8MB, Aperture Priority, 1/125, f11, 200 ISO, 18-135mm at 135mm (216mm equiv)
The following images were taken with a Canon EF-S 15-85mm IS USM lens mounted on a Canon EOS 7D body.
The EOS 7D was set to RAW with Auto White Balance, Evaluative metering and the Standard Picture Style. Highlight Tone Priority, Auto Lighting Optimiser and Peripheral Illumination Correction were all disabled. Image Stabilisation was enabled for all these handheld shots.
The individual exposure mode, file sizes, shutter speeds, aperture, ISO and lens focal length are listed for each image. The RAW files were processed in Canon's DPP with the default Sharpness of 3 and all lens corrections disabled to reveal what the lens is really capturing.
The crops are taken from the processed RAW files, reproduced at 100% and saved in Adobe Photoshop CS4 as JPEGs with the default Very High quality preset, while the resized images were made in Photoshop CS4 and saved with the default High quality preset. The three crops are typically taken from far left, central and far right portions of each image.
You may wish to open a selection of other lens galleries for comparison: Canon EF-S 15-85mm IS USM sample images gallery, Canon EF-S 18-200mm IS sample images gallery.