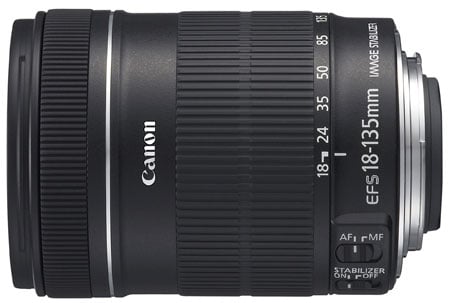 Canon EF-S 18-135mm f3.5-5.6 IS
Real-life sharpness when zoomed-out - Canon EF-S 15-85mm IS vs EF-S 18-55mm IS vs EF-S 18-135mm IS
Corner sharpness with all lenses zoomed-out
Canon EF-S 15-85mm IS USM
Corner sharpness at 15mm

Canon EF-S 18-55mm IS
Corner sharpness at 18mm

Canon EF-S 18-135mm IS
Corner sharpness at 18mm

f3.5, 100 ISO

f3.5, 100 ISO

f3.5, 100 ISO

f4, 100 ISO

f4, 100 ISO

f4, 100 ISO

f5.6, 100 ISO

f5.6, 100 ISO

f5.6, 100 ISO

f8, 100 ISO

f8, 100 ISO

f8, 100 ISO
Centre sharpness with all lenses zoomed-out
Canon EF-S 15-85mm IS USM
Centre sharpness at 15mm

Canon EF-S 18-55mm IS
Centre sharpness at 18mm

Canon EF-S 18-135mm IS
Centre sharpness at 18mm

f3.5, 100 ISO

f3.5, 100 ISO

f3.5, 100 ISO

f4, 100 ISO

f4, 100 ISO

f4, 100 ISO

f5.6, 100 ISO

f5.6, 100 ISO

f5.6, 100 ISO

f8, 100 ISO

f8, 100 ISO

f8, 100 ISO
| | |
| --- | --- |
| | Support this site by shopping below |
| | |
| --- | --- |
| | To compare real-life sharpness when zoomed-out, we shot this scene with the Canon EF-S 15-85mm IS, EF-S 18-55mm IS and EF-S 18-135mm IS, using an EOS 7D body at all apertures. |
The 7D was set to RAW to avoid in-camera JPEG corrections; all files were processed in Canon DPP with lens corrections disabled and the default sharpness of 3. IS was disabled on each lens, and magnified assistance in Live View used to confirm the focusing.
The image above was taken with the Canon EF-S 18-135mm IS mounted on a Canon EOS 7D body. The lens was set to 18mm f8, and the 7D to 100 ISO. In the samples below, the exposures were identical with each lens and the crops taken from the areas marked with the red squares for presentation here at 100%.
The first table compares crops taken from the corner of each image at different aperture settings and the second table compares crops taken from the centres of the same images.
While we matched the coverage as closely as possible for our tests at 50 and 85mm, we decided to test each lens on this page when fully zoomed-out. As such, the EF-S 15-85mm IS USM captured a slightly larger field-of-view at its widest focal length of 15mm than the others did at 18mm. This poses an issue when it comes to choosing an area to crop from the corner, as subjects close to the edges of the 18mm sample will be comfortably further-in on the wider lens, giving it an unfair advantage. As such we have taken our corner crops below from an area pressed up against the far right edge of each frame, and very close to the bottom.
The areas may not show the same subject area as a consequence, but they do allow us to compare overall sharpness and correction from the same portion of the frame. Below this table you'll see crops taken from close to the centre of each image and again the variations in focal length have resulted in slightly different areas being captured.
Zoomed-out, the EF-S 18-55mm IS kit lens suffers from softness and coloured fringing in the corners at all apertures tested, although it does improve slowly towards f8. The EF-S 18-135mm IS enjoys a step-up in sharpness in the corners over the kit lens, but it's the EF-S 15-85mm IS USM which features the best performance of all here – as you'd hope considering its much higher price.
The EF-S 18-55mm IS kit lens does however redeem itself in the centre, delivering a respectably sharp result even with the aperture wide open – indeed it looks a little better than the EF-S 18-135mm IS at f3.5. As the apertures close down, there's little to tell the EF-S 18-55mm IS and EF-S 18-135mm IS apart, although again the EF-S 15-85mm IS USM enjoys a small edge in overall crispness.
Now check out how the three lenses tested here compare at a mid focal length of 50mm.