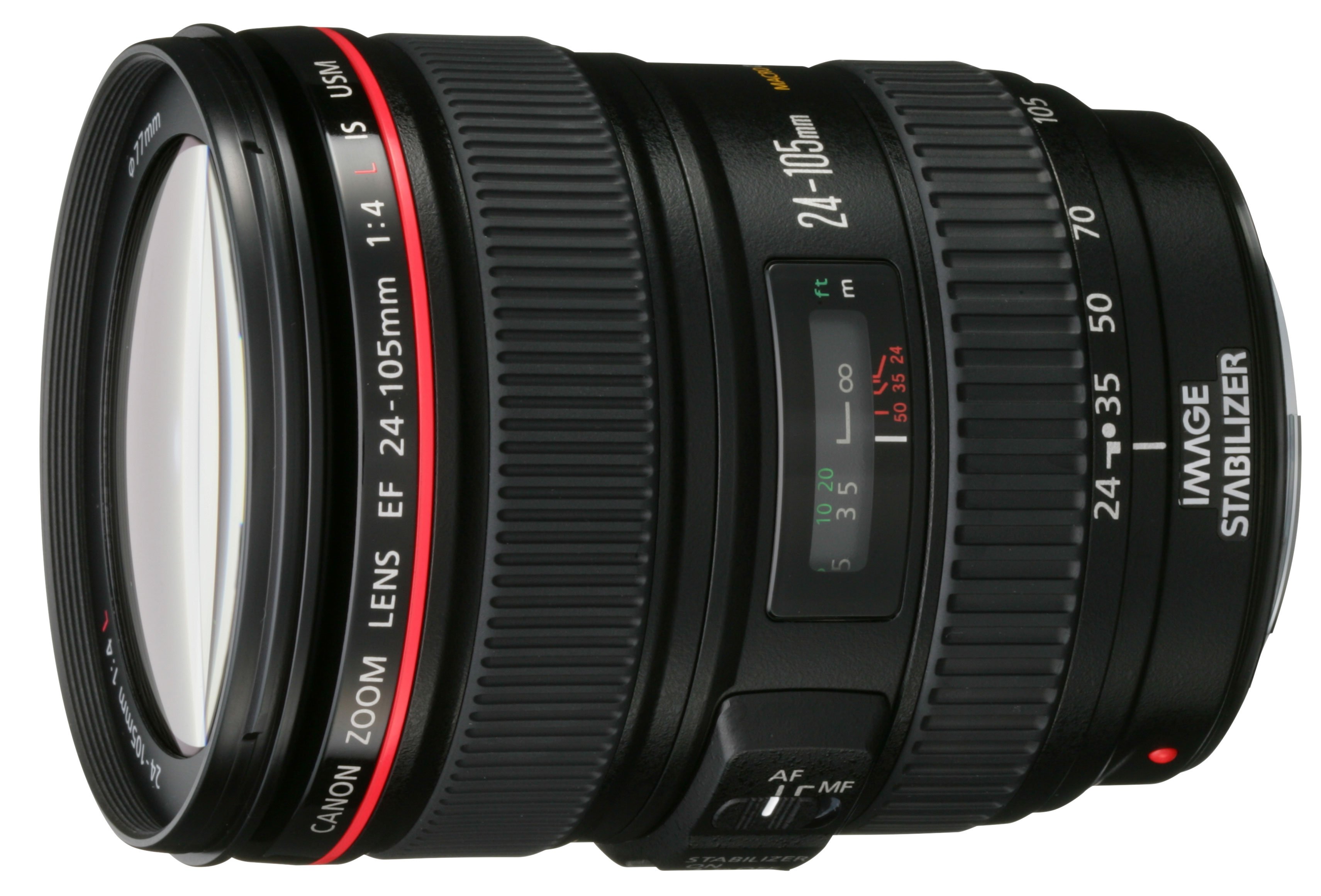 Canon EF 24-105mm f/4L IS USM, (tested with cropped-frame APS-C body)
Intro
The Canon EF 24-105mm f/4L IS USM was announced in August 2005 as a 'lightweight' standard zoom lens for professionals. Introduced on the same day as the EOS 5D, it's an ideal general-purpose lens for Canon's full frame bodies, although has also become a popular option for owners of Canon cropped-frame bodies like the EOS 400D / XTi and EOS 40D.
Since the lens represents a different proposition depending on whether it's mounted on a full-frame or cropped frame body, we have two separate reviews of it at Camera Labs. If you're interested in how it performs on a full-frame body like the EOS 5D, check out our Canon EF 24-105mm full-frame review. If you're interested in how it measures-up on a cropped-frame body like the EOS 400D / XTi, EOS 450D / XSi or EOS 40D, then you're already in the right place.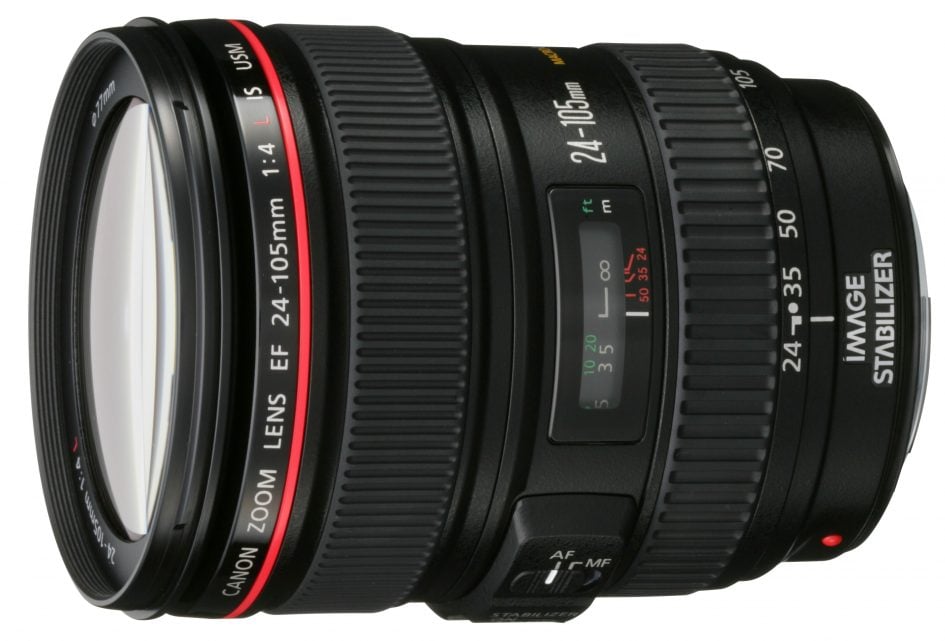 Mounted on a cropped-frame EOS body, the EF 24-105mm will deliver a focal length equivalent to 38-168mm. While missing out on the true wide angle coverage of the general-purpose Canon EF-S lenses, an equivalent of 38mm is still sufficiently wide for many photographers to consider using the EF 24-105mm as a general-purpose lens. Meanwhile, the equivalent of 168mm at the telephoto end gives a longer reach than the EF-S walkaround options.
As an 'L' model, the EF 24-105mm lens also boasts a number of benefits over the EF-S alternatives. It's tougher, has weather sealing on the mounting, sports silky smooth zoom and manual focus rings, and Canon's highest standards in optical design; it also comes with a lens hood.
The EF 24-105mm additionally features Image Stabilisation to help counteract camera-shake and a USM motor for quick and quiet focusing. And of course it's also fully compatible with full-frame bodies should you upgrade in the future.
In this review we'll take an in-depth look at the Canon EF 24-105mm f/4L IS USM lens as a general purpose option for Canon's cropped-frame DSLRs. As such we'll compare it against the popular EF-S 17-85mm zoom, along with the standard EF-S 18-55mm kit lens. Is it worth spending the extra on the EF 24-105mm and is it really suitable as a general purpose lens on cropped bodies? Find out in our Canon EF 24-105mm f4L cropped-frame review, and as always for a demonstration of its design, coverage and features, check out our video tour.
Testing notes
The lenses in this article were tested on Canon EOS 400D / XTi and EOS 40D bodies. We tried two copies of the EF 24-105mm with serial numbers of 305841 and 835491.