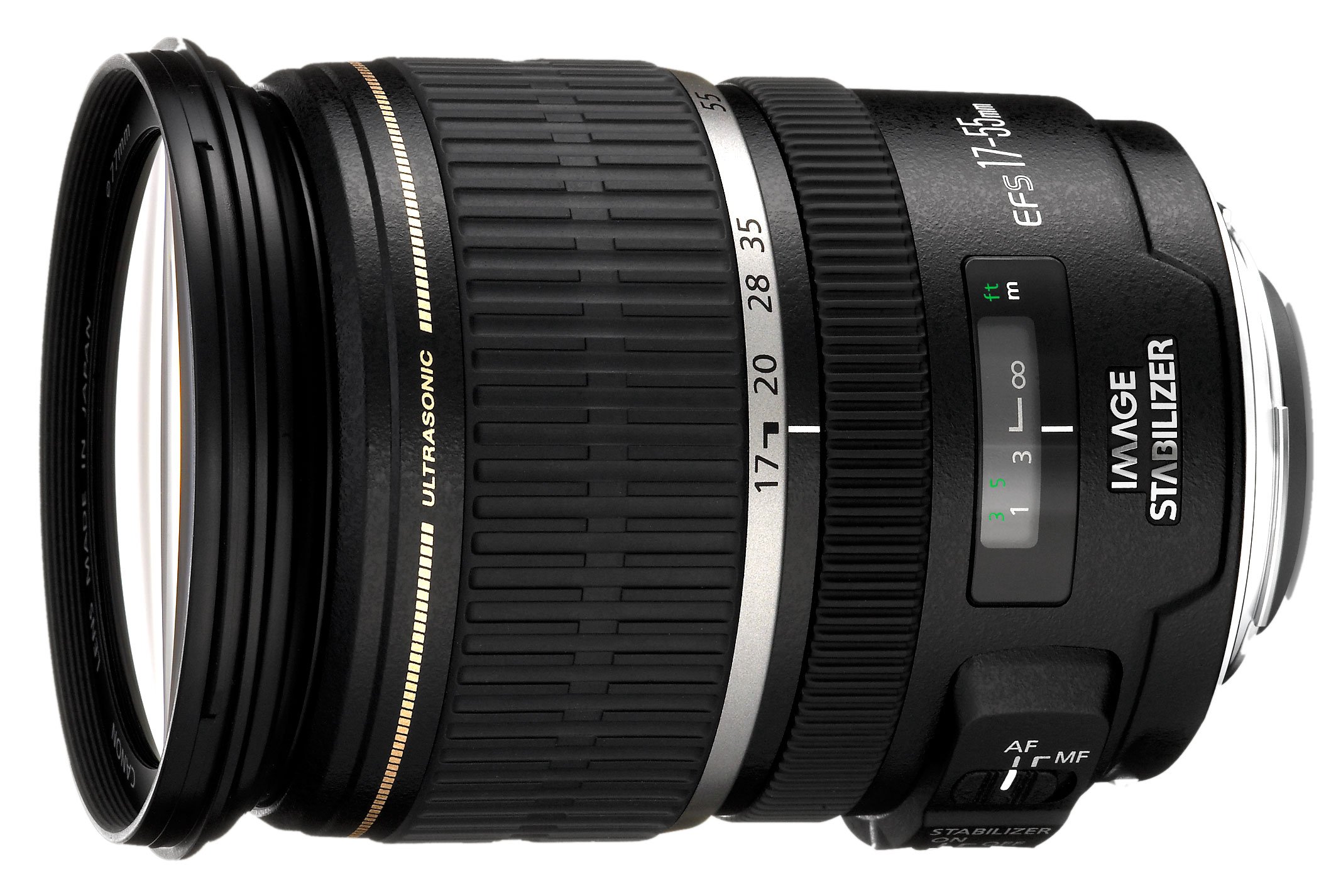 Canon EF-S 17-55mm f/2.8 IS USM - Canon EF-S 17-55mm f/2.8 IS USM resolution using Canon EOS-400D / XTi
Canon EF-S 17-55mm f/2.8 IS USM resolution using Canon EOS-400D / XTi
 To measure and compare the Canon 17-55mm's resolving power we photographed the Enhanced Digital Camera Resolution Chart with it and a number of lenses, each set to 35mm f8 using a Canon EOS-400D / XTi in Aperture Priority mode. The 400D / XTi was set to Large Fine JPEG mode and Parameter 1. Check the captions for the full exposure details.
The crops are taken from the original images, saved as High Quality JPEGs in Photoshop CS2 and presented here at 100%. Each number represents 100 lines per picture height (lpph), so a figure of 20 means a resolution of 2000 lpph.
With 2050 and 2100 lpph of horizontal and vertical resolution respectively, the Canon EF-S 17-55mm falls slightly short of the results delivered by the EF-S 17-85mm and EF 17-40mm L lenses in this studio chart test. This may at first seem slightly disappointing, but as you'll see over the following pages, the EF-S 17-55mm excels in other areas, including impressive corner sharpness performance, even with its aperture wide open.
| | | |
| --- | --- | --- |
| Canon EF-S 17-55mm f/2.8 IS USM | | Canon EF-S 17-85mm f/4-5.6 IS USM |
| | | |
| 2050 lpph, 17-55mm at 35mm, f8, 100 ISO | | 2150 lpph, 17-85mm at 35mm, f8, 100 ISO |
| | | |
| Canon EF-S 18-55mm f/3.5-5.6 | | Canon EF 17-40mm f/4.0L USM |
| | | |
| 2000 lpph, 18-55mm at 35mm, f8, 100 ISO | | 2150 lpph, 17-40mm at 35mm, f8, 100 ISO |
| | | |
| --- | --- | --- |
| Canon EF-S 17-55mm f/2.8 IS USM | | Canon EF-S 17-85mm f/4-5.6 IS USM |
| | | |
| 2100 lpph, 17-55mm at 35mm, f8, 100 ISO | | 2150 lpph, 17-85mm at 35mm, f8, 100 ISO |
| | | |
| Canon EF-S 18-55mm f/3.5-5.6 | | Canon EF 17-40mm f/4.0L USM |
| | | |
| 2100 lpph, 18-55mm at 35mm, f8, 100 ISO | | 2150 lpph, 17-40mm at 35mm, f8, 100 ISO |