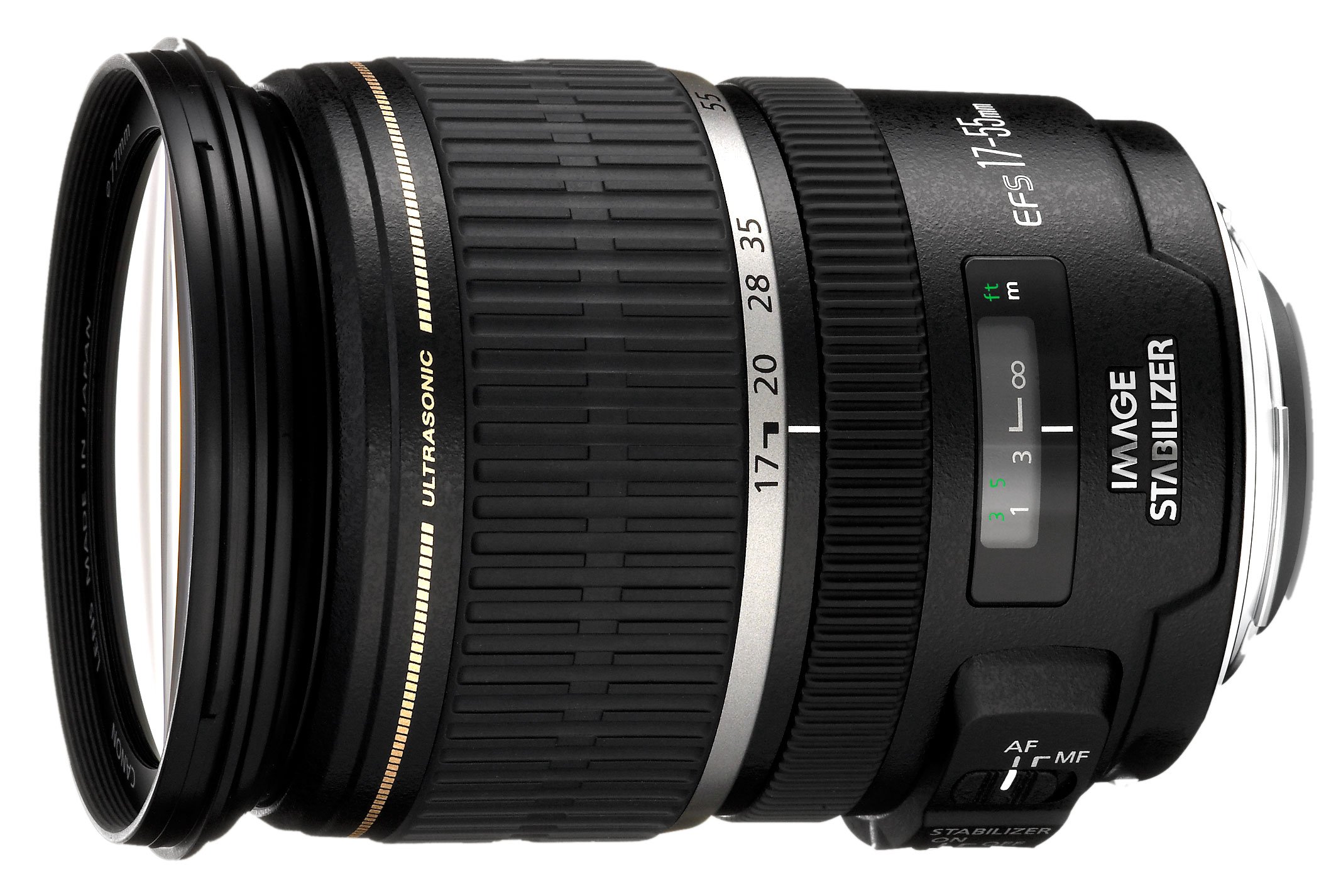 Canon EF-S 17-55mm f/2.8 IS USM
Verdict
Canon's EF-S 17-55mm f/2.8 IS USM is the optically fastest lens the company has produced for EF-S digital SLRs. The big question for EF-S body owners though is why they should pay extra for an f2.8 lens when they could enjoy the longer reach of the EF-S 17-85mm at a lower price and just increase their body's sensitivity under dim conditions.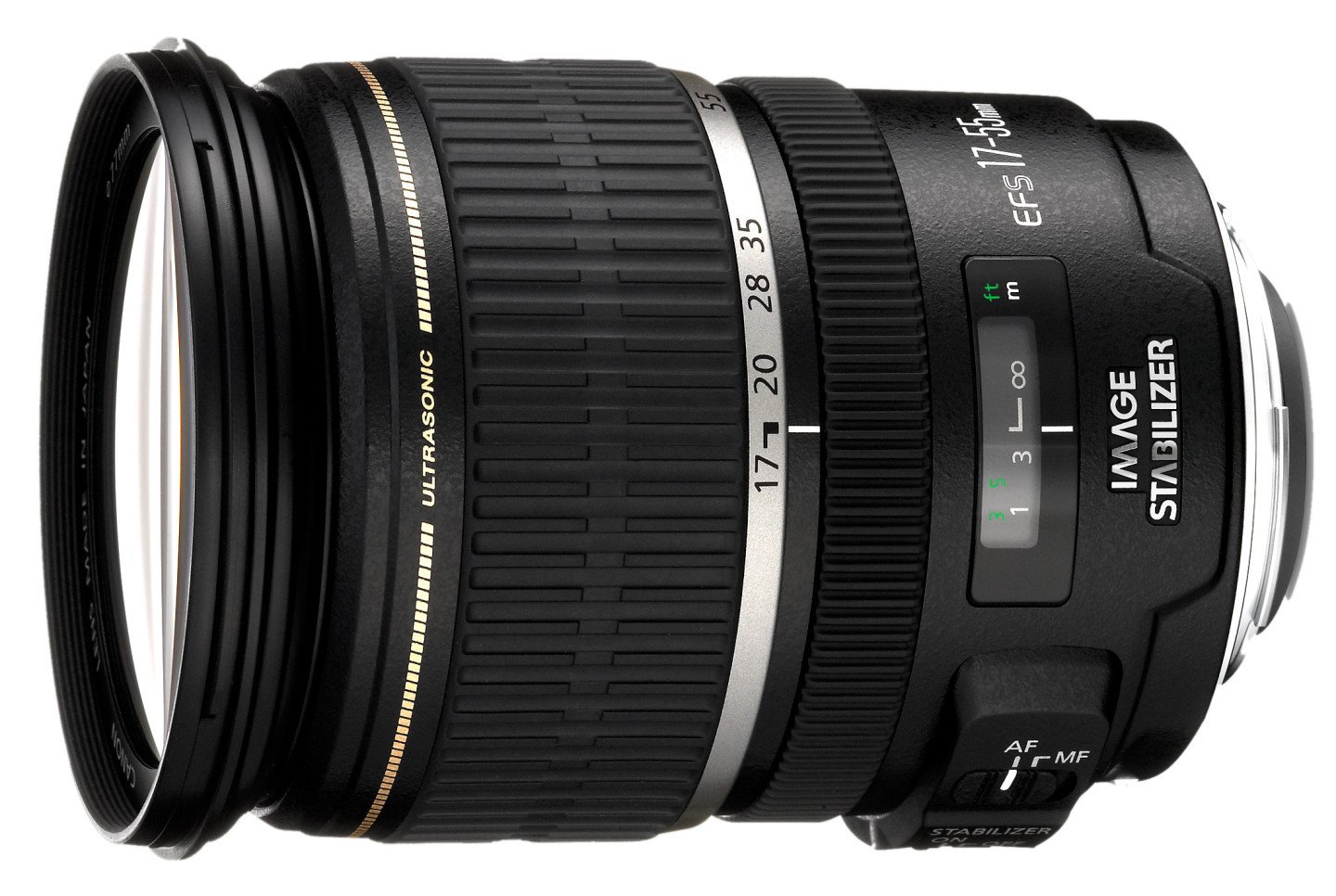 It's a valid point, but there's still benefits to having a brighter lens with a digital SLR. First, the smaller focal ratio and circular aperture of the 17-55mm allows it to deliver shorter depths of fields with more pleasing bokehs than other EF-S lenses, making it ideal for portrait or dramatic macro work – see our Gallery page.
The additional light gathering capability also allows the 17-55mm to focus under darker conditions than optically slower lenses, while the brighter view through the viewfinder makes it easier to frame when the light is poor.
And while it is possible to easily increase the sensitivity of a digital SLR, there's times when you'd either prefer to keep the noise levels as low as possible, or when you may already be at your camera's maximum sensitivity. At these times, the greater light gathering ability of a lens can prove invaluable.
For example, when zoomed-out to wide angle, the 17-55mm at f2.8 gathers twice as much light as the 17-85mm can at f4.0, allowing you to halve your exposure or ISO. With both lenses zoomed-in to their longest focal lengths, the differences become even greater. Thanks to a constant aperture of f2.8 throughout its range, the 17-55mm gathers four times more light than the 17-85mm can at f5.6.
When you also take the 17-55mm's Image Stabilisation facilities into account, you've got a lens which can perform relative miracles under poor light. We found ourselves able to take handheld shots under darker conditions than ever before – with an EF-S body anyway. Certainly the combination of f2.8 and IS gets you thinking about photography in environments you'd previously discount – see the IS section of our Features page.
We're pleased to report the 17-55mm also performs well under normal conditions, delivering results which in most cases were equal or slightly superior to the EF-S 17-85mm. The exception was in terms of vignetting, which like other optically bright lenses was worse than average models – see results.
Ultimately while the EF-S 17-55mm makes a great premium zoom for EF-S body owners, you've really got to be into either portraiture or low-light photography to justify its higher cost. Most general photographers will be better served by the longer range, not to mention cheaper price of the EF-S 17-85mm. And if you like the sound of an f2.8 zoom but not the high cost, consider the Sigma 18-50mm f2.8; it may not have Image Stabilisation, quiet focusing, nor quite the same range as the Canon model, but offers a constant f2.8 aperture at a low price.
If you're seriously into portraits or low light work though, the Canon EF-S 17-55mm will delight. The more you see what it's optics are capable of, the more you find yourself taking shots under conditions you'd previously walk away from. And while it's pricier than the EF-S 17-85mm, Canon owners can at least console themselves it costs the same or less than the Nikkor DX 17-55mm f2.8 while additionally boasting Image Stabilisation.
Canon's highest-end EF-S lens so far may not meet L standards, in terms of build quality anyway, but it'll be welcomed by EF-S body owners who are into portraiture or low light work. Since we believe the EF-S 17-85mm represents a more flexible and better value option for general-purpose photographers though we can only award the EF-S 17-55mm a Recommended classification overall, but if you're a specialist portrait or low light photographer with a Canon EF-S body, it comes Highly Recommended.
NEW: For an overview of the headline features of the EF-S 17-55mm lens, check out our Canon EF-S 17-55mm video tour.