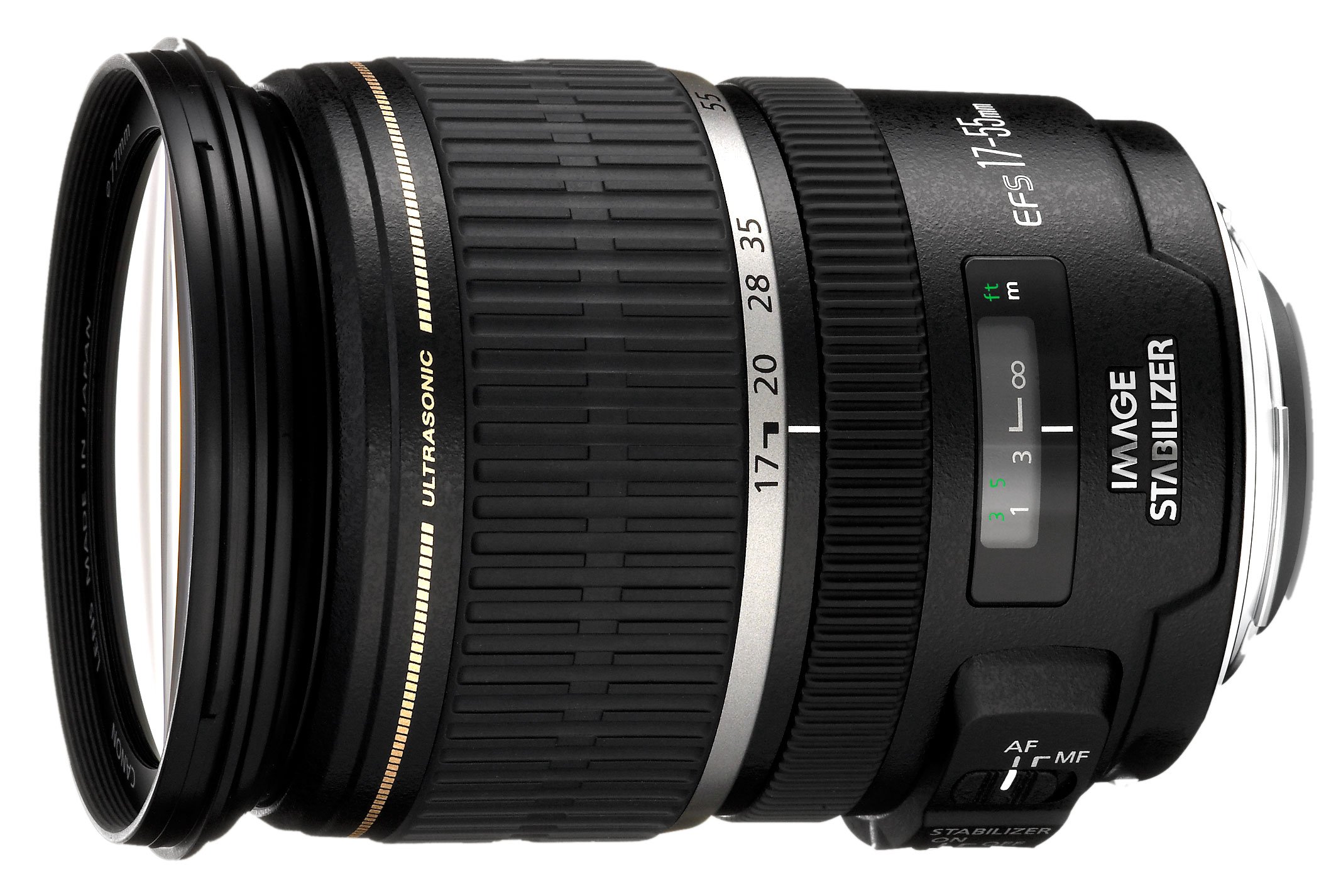 Canon EF-S 17-55mm f/2.8 IS USM
Intro
Canon's EF-S 17-55mm f/2.8 IS USM is a premium zoom lens designed for EF-S bodies and announced alongside the EOS-30D digital SLR in February 2006. Boasting a constant f2.8 aperture throughout the range, it's the fastest standard focal length zoom lens available for Canon EF-S mount digital SLRs. The lens also features Image Stabilisation to help combat camera-shake.
The EF-S 17-55mm is only compatible with EF-S mount digital SLRs, which at the time of writing consists of the EOS 300D / Rebel, EOS 350D / Rebel XT, EOS 400D / Rebel XTi, EOS 20D and EOS 30D models. Fitted to these bodies, the lens delivers an equivalent range of 27-88mm.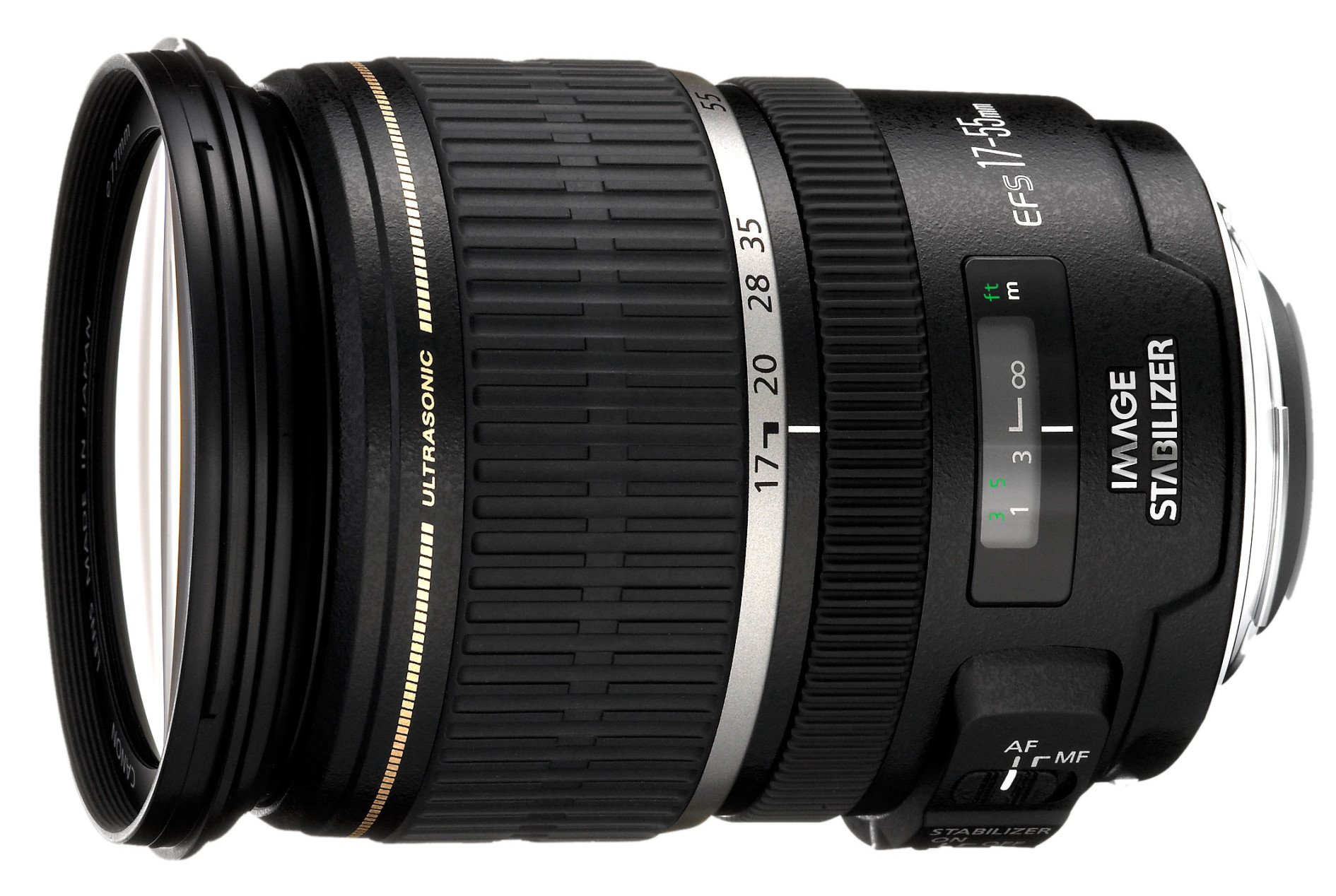 Featuring a USM focusing motor and Image Stabilisation, the EF-S 17-55mm clearly goes up against Canon's existing EF-S 17-85mm f/4-5.6 IS USM, and while the latter features a longer range and cheaper price, the new model boasts a much faster aperture, allowing very shallow depths-of-fields and improved low-light performance.
The optical design consists of 19 elements in 12 groups with two Ultra-Low Dispersion glass (UD) elements to eliminate secondary chromatic aberrations, along with two aspherical elements to avoid spherical aberrations at wider apertures.
In this in-depth review of the EF-S 17-55mm we'll test its low-light capabilities and compare its performance against the EF-S 17-85mm, along with the budget EF-S 18-55mm model. To see how Canon's premium L glass compares, we've also included lab results from Canon's EF 17-40mm f/4.0L lens, which has the additional benefit of being compatible with full-frame bodies should you wish to upgrade in the future. All four lenses were tested using a Canon EOS 400D / Digital Rebel XTi.
NEW: For an overview of the headline features of this lens, check our Canon EF-S 17-55mm lens video tour.
Testing notes
Note the serial numbers for the 17-55mm, 17-85mm, 18-55mm and 17-40mm lenses were 16104232, 92001769, 9600520205 and 102834 respectively.