Canon EF-S 10-22mm f/3.5-4.5 USM review
Intro
The Canon EF-S 10-22mm f/3.5-4.5 USM lens was announced alongside the EF-S 17-85mm f/4-5.6 IS USM in August 2004. The EF-S 10-22mm finally provided Canon's budget and mid-range DSLRs with an ultra-wide angle option which until then was noticeably absent.
Like other EF-S lenses, the 10-22mm is only compatible with EF-S mount digital SLRs, which at the time of writing consisted of the EOS 300D / Rebel, EOS 350D / Rebel XT, EOS 400D / Rebel XTi, EOS 20D and EOS 30D models. The EF-S 10-22mm is not compatible with full-frame of film SLRs, nor the older EOS 10D.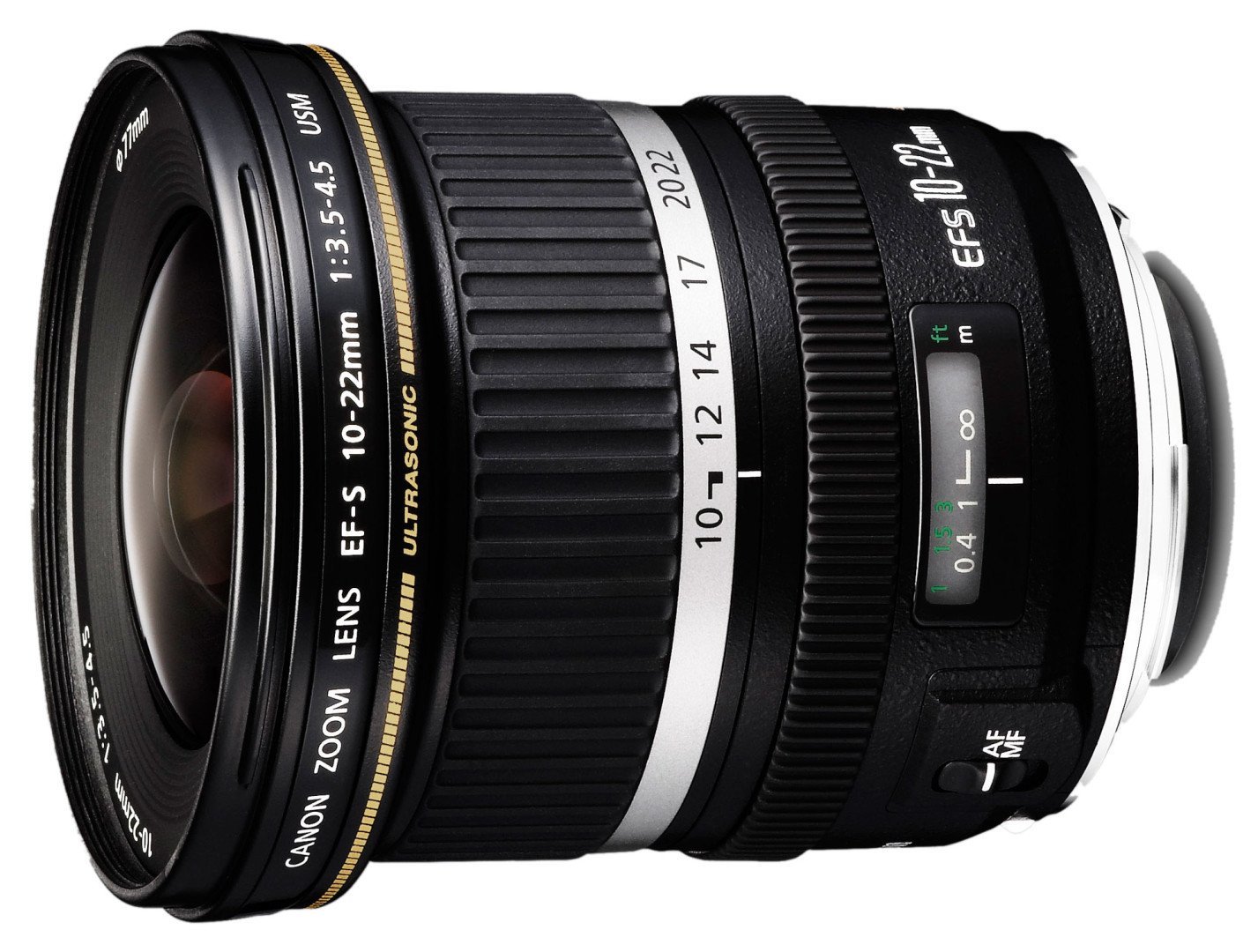 Fitted to a compatible body, the 10-22mm lens delivers an equivalent range of 16-35mm. This is the classic ultra wide range, long offered by lenses designed for full-frame or film SLRs such as Canon's own EF 16-35mm f/2.8L and is greatly valued by landscape, indoor and architectural photographers. When launched it was the smallest and lightest lens to offer this coverage.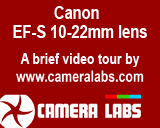 The EF-S 10-22mm features a USM motor for quick and quiet focusing, along with the option of full-time manual focus. The optical construction consists of 13 elements in 10 groups with one Super UD and two aspherical elements.
In this in-depth review of the EF-S 10-22mm we'll test the quality throughout its dramatic ultra-wide range and compare its performance against other EF-S lenses, along with commenting on how it measures-up against the premium ultra-wide option of the EF 17-40mm f/4.0L mounted on a full-frame Canon EOS 5D. We'll also be comparing it against the Sigma 10-20mm in the near future.
For an overview of the headline features of this lens, check our Canon EF-S 10-22mm lens video tour.
Testing notes
We tested the EF-S 10-22mm lens with the Canon EOS 400D / Rebel XTi and the serial number of the lens sample was 10107279.