Canon RF 85mm f1.2L USM review – preview
The Canon RF 85mm f1.2L USM is a short telephoto prime lens designed for the full-frame mirrorless EOS R system. Announced in May 2019, it's the fifth native lens for the EOS R system and the first of six new RF lenses promised for the year. Like all 85mm lenses, it's primarily aimed at portraiture where the focal length delivers a flattering perspective and the fast f1.2 focal ratio allows very shallow depth-of-field effects.
The RF 85mm f1.2L USM employs 13 elements in nine groups, an aperture range of f1.2 to f16, nine diaphragm blades, and a closest focusing distance of 85cm for 0.12x magnification. It becomes the second lens after the EF 35mm f1.4L II to feature Canon's BR (Blue Spectrum Refractive) optics which correct axial chromatic aberrations, while aspherical and UD elements maximise sharpness; there's no optical stabilisation, so in the absence of body-based stabilisation you'll need to hold steady. The dust and moisture sealed barrel measures 117mm in length, has a 103mm maximum diameter, an 82mm filter thread, a control ring common to the RF lenses, and weighs a considerable 1195g.
The RF 85mm f1.2L USM becomes Canon's third 85mm with an f1.2 focal ratio, but like the RF 50mm f1.2L USM, it's a considerably heftier and more complex design than the EF version it effectively updates. The previous EF 85mm f1.2L II USM from 2006 employs eight elements in seven groups, has eight diaphragm blades, a closest focusing distance of 95cm, a 72mm filter thread, while measuring 84mm in length, 92mm in diameter and weighing 1025g. So the latest RF version is larger, heavier, uses bigger filters and a more complex optical design which results in a price around one third higher. You can of course adapt the old EF 85mm f1.2L II USM to the EOS R bodies, but if the new version follows what Canon's already achieved with the RF 50mm, the quality of the RF 85mm should easily surpass it. I look forward to testing the new RF 85mm and expect it to be Canon's best short telephoto lens yet, but like the RF 50mm, DSLR owners won't be able to use it – this is only for Canon's full-frame mirrorless cameras. Check back soon for sample images and my review. Expect the RF 85mm f1.2L USM in June 2019 for $2699 USD, 2799 GBP or 3219 EUR.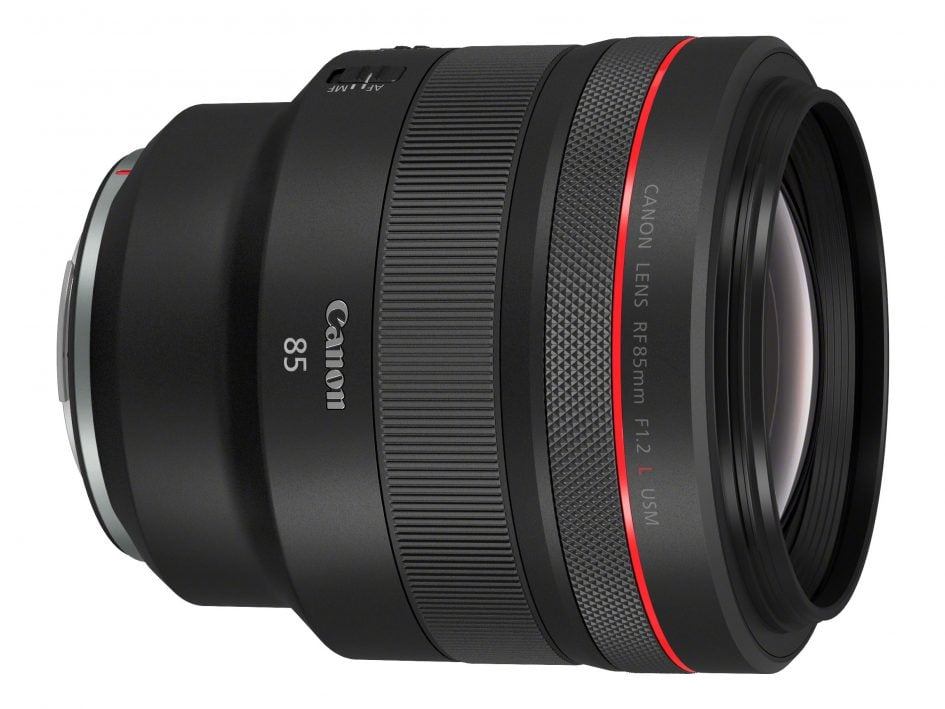 Check prices on the Canon RF 85mm f1.2L USM at Amazon, B&H, Adorama or WEX. PS - Treat yourself to a copy of my In Camera book or treat me to a coffee! Thanks!