Canon RF 70-200mm f2.8L IS USM review
Verdict
The Canon RF 70-200mm f2.8L IS USM is a professional telephoto zoom that exploits the benefits of both mirrorless and modern optical design to deliver a truly unique proposition. It essentially matches the optical quality of the superb EF 70-200mm f2.8 Mark III, but with a barrel that's two thirds the weight and, when set to 70mm, three-quarter's the length.
If you've ever shot an event, like a wedding or conference, you'll greatly appreciate the benefit of a noticeably lighter lens that you could be using all day long, plus the shorter barrel makes it more portable, able to stand up for transportation in many bags rather than lying down. The reduced size and weight with no apparent compromise in quality could be all many buyers need to know, but Canon's also improved the image stabilisation, delivered better closeups, quietened the motors and thrown-in a cylindrical white lens hood with a filter window.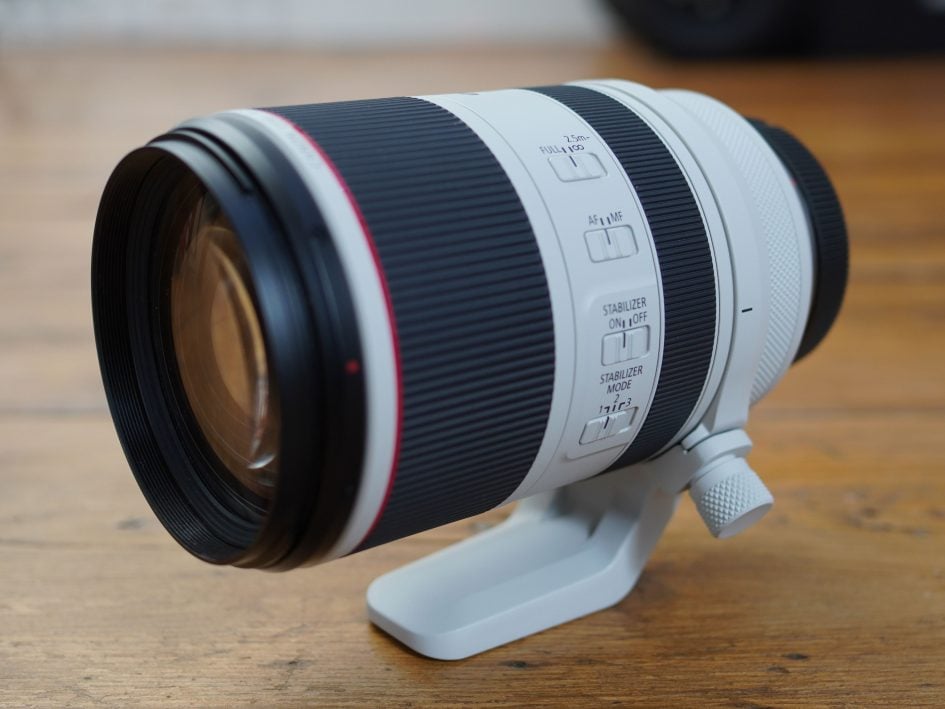 In my tests, focus breathing may have reduced the benefit of the closer focusing while also reducing the effective zoom range from 2.85x to just 2.36x versus 2.62x on the EF version, but the RF still delivers a bigger and sharper image at its minimum distance, and while some may be sceptical over the switch from metal parts on the EF version to engineering plastic on the RF model, I'm not overly concerned – these new materials are tougher than you may think.

A thornier issue is whether the extending barrel will suck in any dust or moisture, but the use of various air filters and an impressively robust mechanism are certainly reassuring – only time will tell though. Another aspect that's reassuring is the price, as in the lens being reassuringly expensive. Like other premium RF models, Canon's priced the 70-200mm f2.8 at a comfortably higher level than its EF counterpart – in this case it's 50% more expensive than the already superb Mark III EF 70-200mm f2.8 which, lest we forget, delivers pretty much the same optical quality, albeit not quite as good stabilisation or closeups; and you may prefer the metal barrel and internal zooming. Indeed if you already own one of the recent EF versions, it'd be hard to justify upgrading unless size and weight are paramount, plus the RF version now makes the EF models look like comparatively good value for those on tighter budgets.

Ultimately if you're an EOS R owner buying your first 70-200mm f2.8, or a pro event shooter who values saving almost half a kilo in weight, not to mention enjoying greater portability, sharper closeups and better stabilisation, then the RF 70-200mm f2.8L IS USM will be very tempting. I'd also argue it's the first true killer lens for the EOS R system, exploiting the benefits of mirrorless and modern optics to deliver a unique and highly desirable lens. As such the RF 70-200mm f2.8L IS USM comes highly recommended.

Check prices on the Canon RF 70-200mm f2.8L at Amazon, B&H, Adorama, or Wex. Alternatively get yourself a copy of my In Camera book or treat me to a coffee! Thanks!