Canon RF 600mm / 800mm f11 review so far
Hi, I'm Gordon from Cameralabs and this is my first-looks review of the Canon RF 600mm and 800mm f11, two very compact super-telephoto lenses for the full-frame EOS R mirrorless system. I had a chance to briefly try out pre-production models of both lenses on an EOS R5 body and have made a hands-on first-looks review of them in the video below, but if you prefer written highlights, keep scrolling!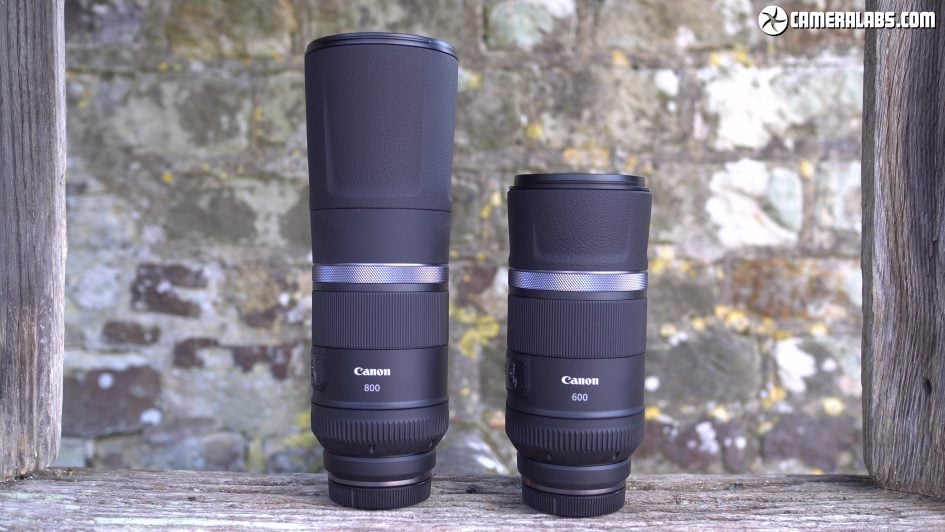 Above: The 600 on the right is just 200mm long, while the 800 on the left is 282mm long. Their secret? They share extending barrel designs and an f11 aperture, but don't be alarmed as on a mirrorless camera that's more practical than it sounds.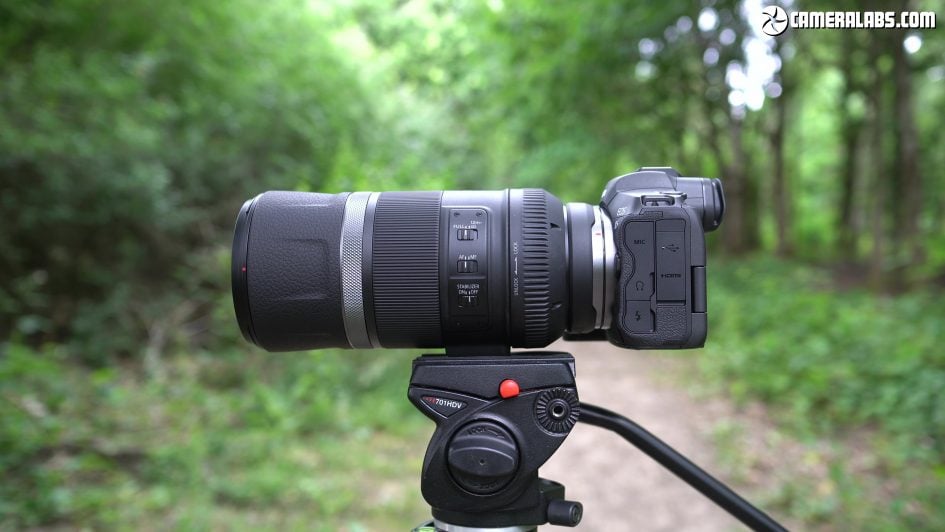 Above: let's start with the RF 600mm f11, a remarkably compact lens that measures just 93x200mm when retracted and weighs 930g. For operation, you need to twist a locking ring, pull the body away, then lock it again for use; you'll see a warning on-screen if you try to use it unextended or unlocked.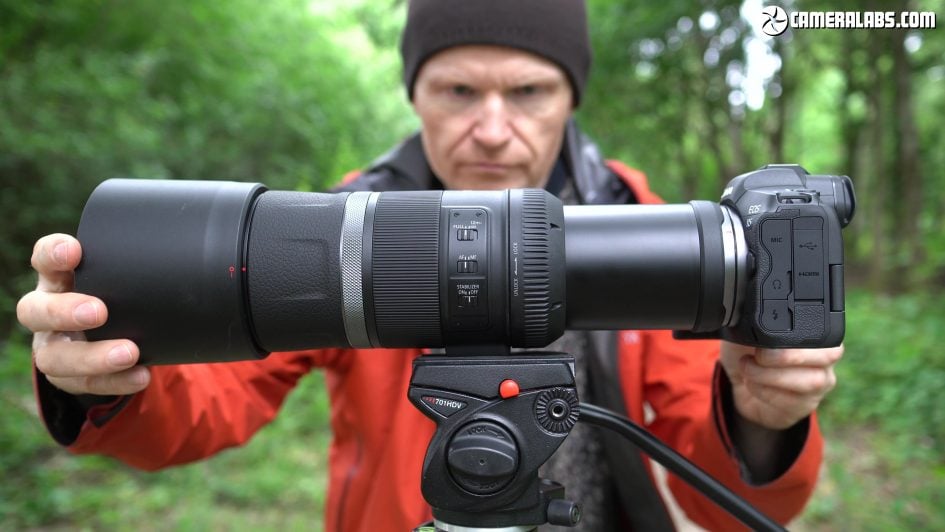 Above: When extended the lens becomes 270mm long, but remains well-balanced when mounted using its built-in tripod foot – there's no collar for rotation though. In terms of controls, there's a focus limiter, a wide manual focusing ring and the usual clickable custom ring at the end. It's not an L lens, but Canon still supplies a substantial lens hood; the filter thread is 82mm.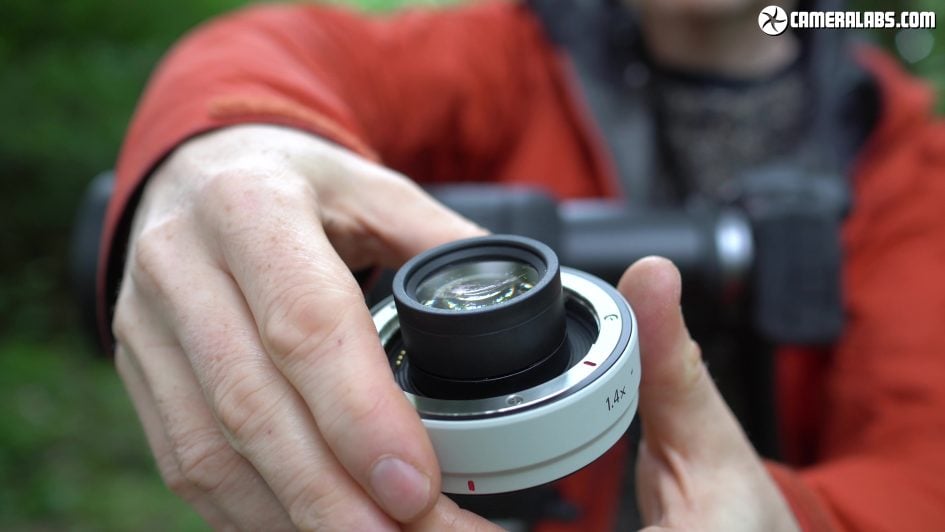 Above: If you fancy longer reach, the 600 works with both new RF teleconverters – this is the 1.4x version which extends the focal length to 840mm and reduces the aperture to f16. Both new TCs have elements which extend into the barrel of lenses which sadly makes them incompatible with the RF 70-200mm f2.8. With the lens barrel extended and the hood fitted, the RF 600mm becomes unsurprisingly long, but remove the hood and retract the barrel and you're left with an impressively portable system.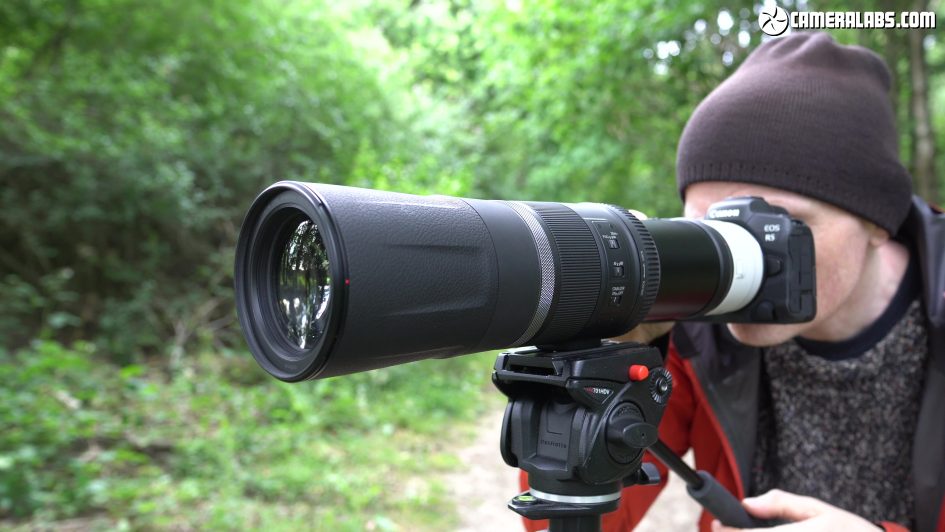 Above: The big question of course regards the aperture, fixed at a f11 and also unable to close any further which makes me think it's based on a spotting scope. On a traditional DSLR this would mean a very dim view and little or no chance of autofocus, but on mirrorless the view can be brightened and autofocus is supported at f11 or even f16 and f22 when using the converters. There are some restrictions: at f11 and smaller, the AF area is reduced from the full frame to a smaller region, the depth of field isn't as shallow as brighter lenses, you will be using higher ISOs to compensate, and the focusing will be less confident in very dim conditions, but in use it actually felt remarkably quick and usable in the shaded woodland here.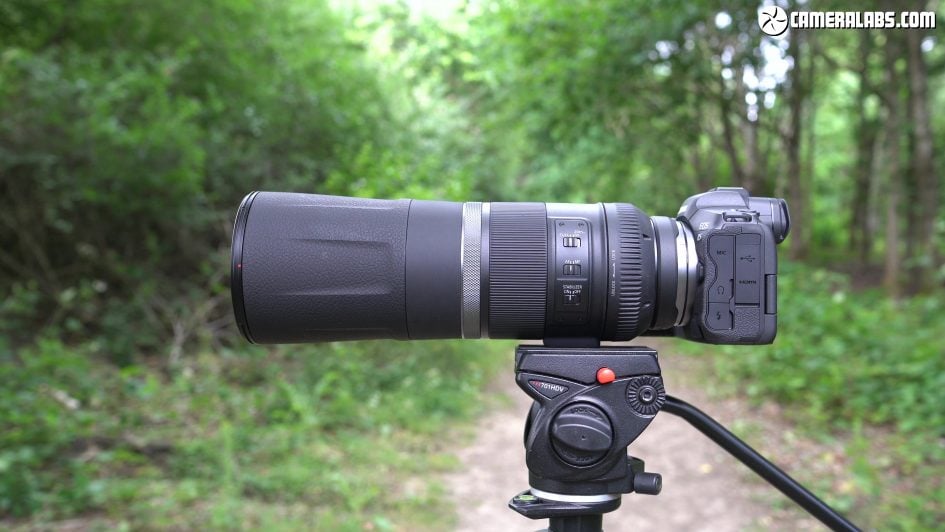 Above: Now for the RF 800mm which at 102x282mm and 1260g is heftier than the 600, but still very portable.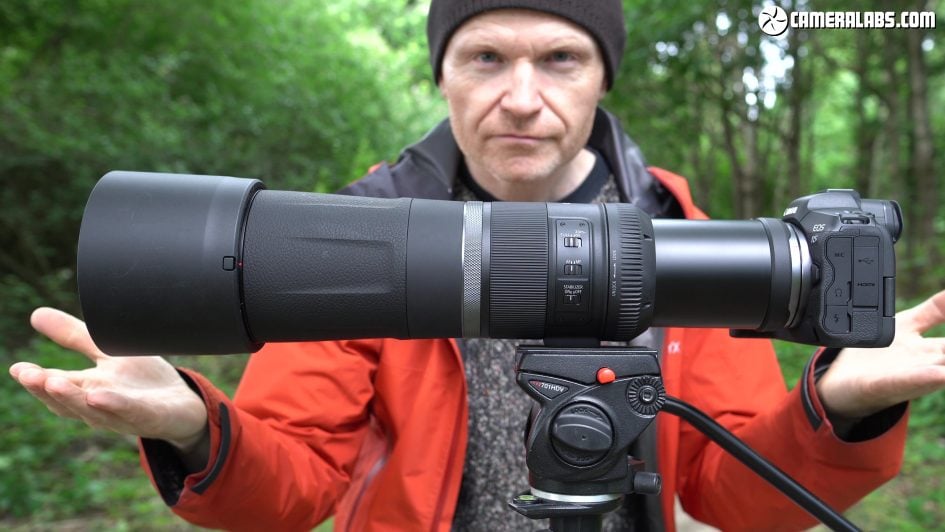 Above: Like the 600, you'll need to twist the locking ring and pull the body away which extends the lens barrel to 352mm, then twist again to lock it for use. Again there's a focus limiter, smooth manual focusing ring and clicky custom ring, and as before a substantial lens hood supplied; the filter thread this time is 95mm.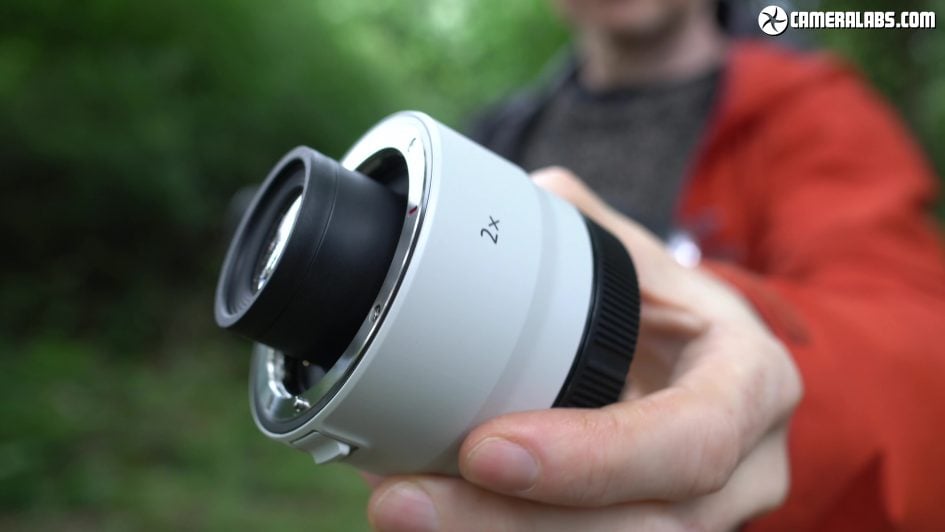 Above: For maximum reach, you can fit either of the new RF teleconverters, and this time I'm showing you the 2x model which doubles the focal length to 1600mm, reducing the aperture to f22. An aperture of f22 sounds hopeless in traditional terms, but again on a modern mirrorless camera it works a lot better than you first assume. The view on-screen and through the viewfinder are as bright as when using normal lenses, albeit sometimes a little laggier, and the AF system seems to work fine too.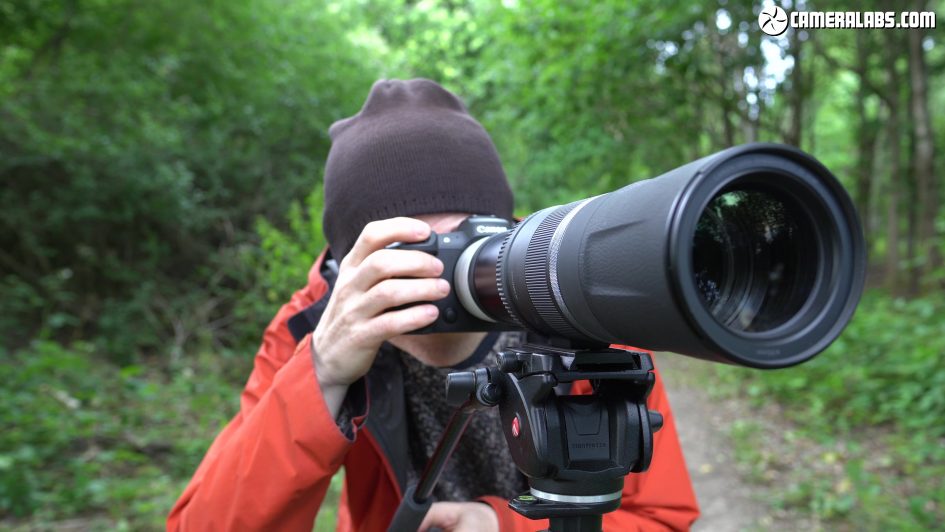 Above: When Canon announced these two compact super-teles, I admit I was sceptical, but the electronic composition and on-sensor focusing of mirrorless cameras makes them more practical than you'd think. Of course loads more testing needs to be done but from my first impressions, these are both lenses you could use for wildlife in all but the dimmest conditions, and they could also be ideal for airshows or lunar and solar photographers.
Ultimately I'd love to own a 600 f4, but I can't afford one and I don't want to lug one around either. These new RF lenses won't deliver the shallow depth-of-field of f4 super teles nor work as well in low light, but they won't break my back or the bank. I'm very excited to try them out and would love to hear what you think. Remember f11 to f22 may be impractical on a DSLR, but mirrorless makes it usable.

Check prices on the Canon RF 600mm at B&H, Adorama or WEX or check prices on the Canon RF 800mm at B&H, Adorama or WEX! Alternatively get yourself a copy of my In Camera book or treat me to a coffee! Thanks!