Canon RF 400mm f2.8L RF 600mm f4L review
Verdict
The Canon RF 400mm f2.8 and RF 600mm f4 are not just super-telephotos in every sense of the term, but clearly make the statement EOS R is ready for pro sports and wildlife photography. They may only represent a mild update over the EF Mark III versions launched in 2018, but Canon designed those with mirrorless in mind, so there's no point reinventing optics that are still at the top of their game.
But the RF versions are more than just the EF models with built-in adapters: native RF comms support faster burst speeds, finer aperture increments in video, improved stabilisation, and the chance to exploit faster focussing on upcoming bodies with Dual Power Drive. If you already own or have access to the EF Mark III versions, I'd still stick with them, but new buyers with mirrorless bodies will certainly appreciate the enhancements of the RF models, especially since they cost the same.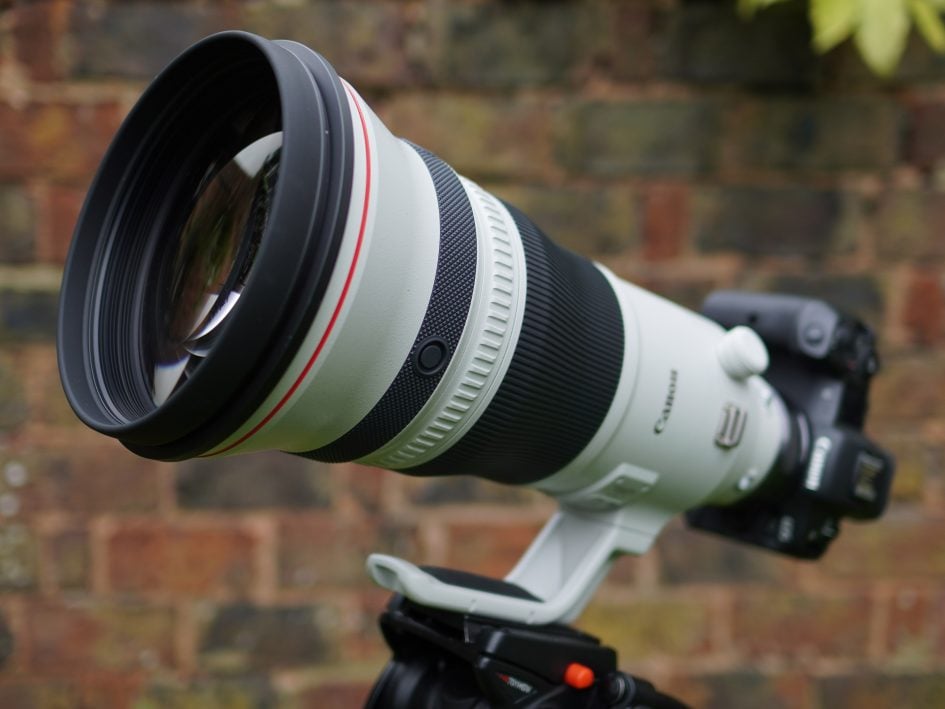 Speaking of price, these are of course eye-wateringly expensive lenses, unashamedly aimed at pros, agencies or very well-heeled enthusiasts, but again they're no more expensive than the previous EF versions, nor Sony's equivalents. This is how much bright aperture super-teles cost.

If you desire this reach at a lower price, you'll have to compromise on aperture. Canon's RF 600mm f11 and RF 800mm f11 leverage the low-light autofocus and viewfinder brightness of modern bodies to deliver a surprisingly good experience at a very reasonable 700 or $900 respectively. Then there's the plethora of long zooms you can adapt from Sigma and Tamron's EF ranges while we pray for native RF versions.

But again a 400 2.8 and 600 f4 are not designed for most of us. They're used by the photographers you see at the sidelines of major sporting events, or tracking down rare and exotic wildlife. They're not trying to be affordable. They're trying to deliver uncompromised performance at long focal lengths, and in that respect these new RF lenses deliver the goods, and importantly show Canon now considers EOS R to be a serious platform for pro sports and wildlife.

Check prices on the Canon RF 400mm f2.8 at B&H, Adorama, WEX UK or Calumet.de. Check prices on the Canon RF 600mm f4 at B&H, Adorama, WEX UK or Calumet.de. Alternatively get yourself a copy of my In Camera book or treat me to a coffee! Thanks!