Canon RF 35mm f1.8 Macro review - Verdict
Verdict
The Canon RF 35mm f1.8 IS Macro STM is a mild wide-angle prime lens for the EOS R full-frame mirrorless system, and remains the smallest, lightest and more affordable model in the native catalogue to date. Like other 35mm lenses, it's an ideal general-purpose option, flexible enough for street, landscape, architectural, product and even wider portrait photography.Like most prime lenses, it'll out-perform many zooms at larger apertures, while the brighter f1.8 focal ratio allows you to achieve shallower depth-of-field effects and maintain lower ISOs or faster shutters in dim conditions.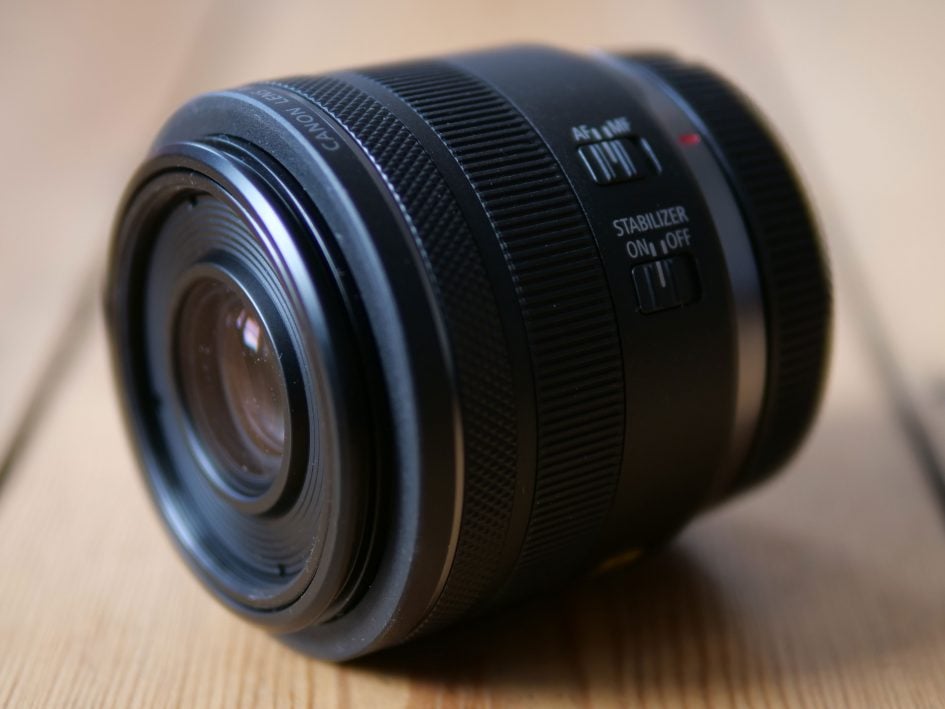 Making it more useful still are macro credentials which may miss out on true 1:1 reproduction, but will deliver 1:2 or 50% magnification from 17cm which is close-enough for many of us. The icing on the cake is optical stabilisation, allowing you to handhold slower shutters or film video with ease on the unstabilised EOS R bodies.

Now you can't exactly call a $500 lens cheap, but the RF 35mm f1.8 does more than enough to justify its inclusion in every EOS R owners bag. If you're tempted mostly for the macro capabilities though, also consider the more recent RF 85mm f2 which delivers the same 1:2 reproduction but from twice as far, which may make it more practical depending on your subject. The 85 is also more appropriate for portrait work, but personally the 35 gets my vote for its sheer flexibility as an all-rounder and comes highly recommended. In the absence of a thrifty-50, it's as close to being a no-brainer in the RF system as I've seen to date.

Check prices of Canon RF 35mm f1.8 IS Macro STM at Amazon, B&H, Adorama, or Wex. Alternatively get yourself a copy of my In Camera book or treat me to a coffee! Thanks!