Canon RF 24mm f1.8 STM review
Verdict
Canon's RF 24mm f1.8 Macro IS STM is a compact, light and well-featured wide-angle lens for the EOS R mirrorless system that's capable of decent results from distant landscapes to close details.
It's fairly sharp into the corners, can deliver nice shallow depth-of-field effects with its f1.8 aperture, and while not a true 1:1 macro lens, the ability to achieve 50% magnification will be close-enough for most. The addition of optical stabilisation and an AF / MF switch also rank it above Canon's cheapest models.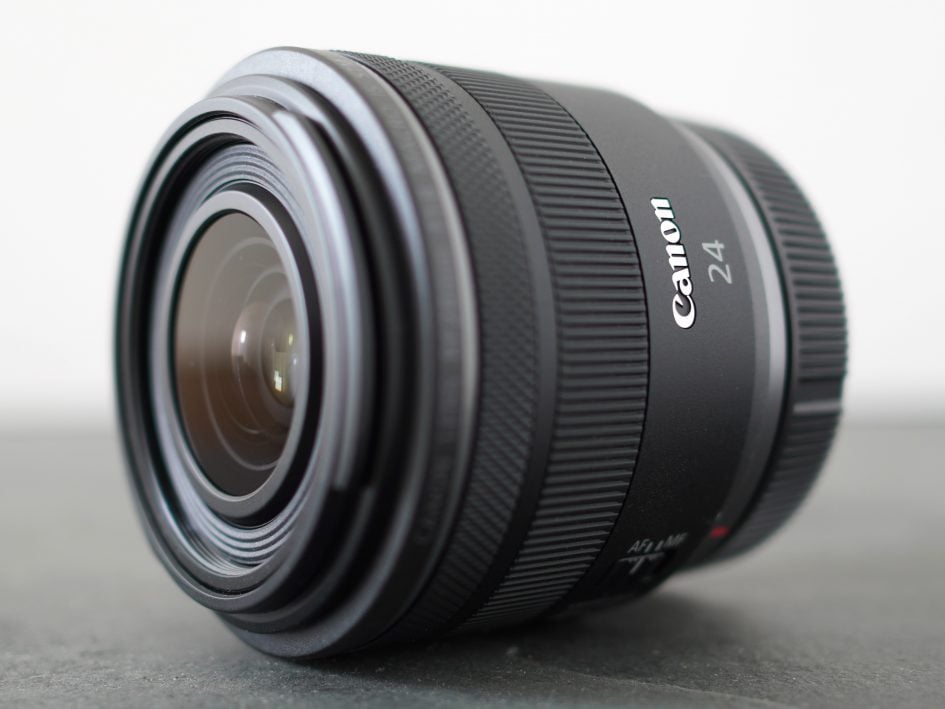 As a non-L lens from Canon, it's not surprising not to have weather sealing or a hood as standard, but it's still disappointing, especially given the price. After all, the 24 1.8 may be pitched as one of the more affordable prime lenses in the RF series, joining the earlier 16, 35, 50 and 85 STM models, but it's also one of the most expensive in this group, roughly matching the RRP of the 85.

As such it lacks the no-brainer low-pricing of the 16 and 50 STM, while also being beaten by the 35 STM on price and quality too. So if you're flexible on focal length and simply want to add a general-purpose prime to your collection, there are cheaper options, and again the RF 35 1.8 is a little better-corrected to start with.

But if you want a 24mm prime in the native RF mount, it's literally the only game in town – at least at the time I made this review. While a higher-end L version is inevitable in the future, one hasn't even appeared on a roadmap yet, and at the time of testing there's no third party options with AF.

The only alternative is either adapting an older EF lens, or adjusting one of the many zooms to deliver the same field of view – and speaking of which if you're willing to trade aperture for zoom flexibility, also consider the RF 15-30 launched alongside it at a slightly cheaper price.

Ultimately while it's neither their sharpest nor most affordable lens, I still enjoyed using the RF 24 1.8. I love this focal length for both photo and video, and found the close-focusing and image stabilisation gave the Canon extra flexibility. My personal favourites in this part of the series may remain the 16 and 35 models, but I always have room for a 24 in my bag and the 1.8 STM is a solid option for stills and video work.

Check prices on the Canon RF 24mm f1.8 Macro IS STM at B&H, Adorama, WEX UK or Calumet.de. Alternatively get yourself a copy of my In Camera book, an official Cameralabs T-shirt or mug, or treat me to a coffee! Thanks!