Canon RF 16mm f2.8 STM review
Verdict
The Canon RF 16mm f2.8 is that rarest of things: an exotic lens at an accessible price. The ultra-wide coverage delivers photos and videos packed with drama, but from a compact, light and affordable lens that won't break the bank or your back. It is in short, enormous fun and a no-brainer for almost any EOS R owner.
Of course you don't get anything for free in the World of optics and the RF 16 not only suffers from visible focus breathing, but relies on substantial digital corrections. If you shoot video or JPEGs though, these are applied automatically in-camera, so you may not even notice, while RAW shooters can apply lens profiles during processing to perform the same task. As such it may be a non-issue, but optical purists should be aware that significant wrangling is taking place behind the scenes, especially to geometry.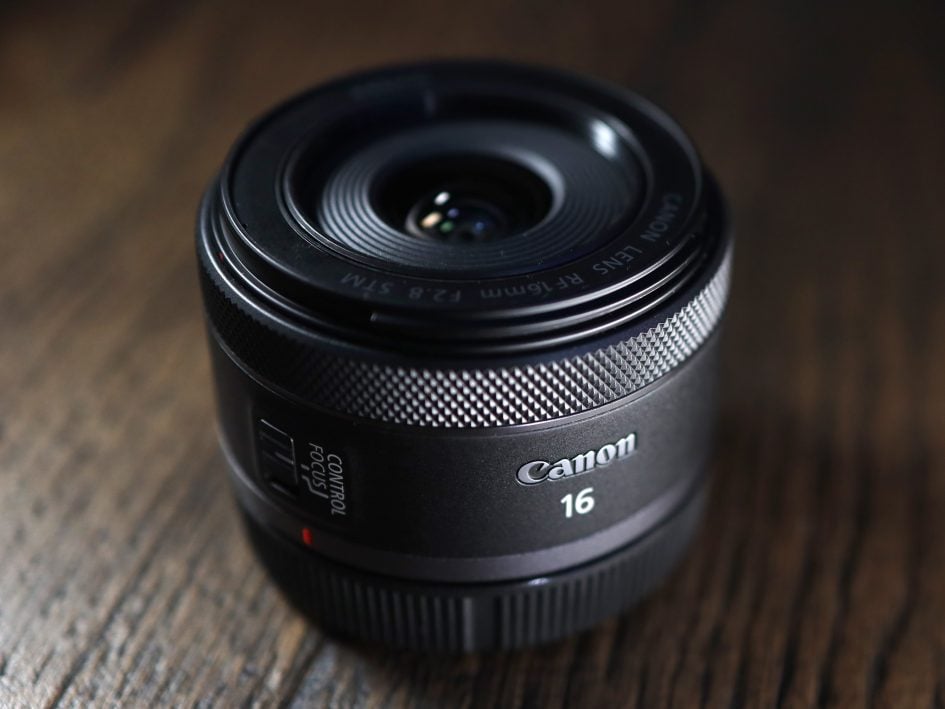 The absence of optical stabilisation may also seem like a downfall for a lens partly aimed at vloggers, but in my tests, the footage could be effectively stabilised by cameras with IBIS or even just digital compensation. If you do want optical stabilisation, less breathing and lower distortion, Canon's 14-35 f4L and 15-35 f2.8L will give you it all, along with the flexibility of zooming to 35mm and, in the case of the 15-35, sharper corners too. But both are larger, heavier and considerably more expensive. While I loved the performance of the 15-35 2.8, it's five times heavier and six times the price of the RF 16 while sharing the same maximum aperture.

Ultimately you're not going to get optical perfection from a $299 lens, but the results from the RF 16 remain sufficiently compelling that almost all EOS R owners will want it even if they already have one of the L-zooms. I appreciate Canon developing both high-end aspirational and lower-end affordable lenses to suit more buyers. Indeed it's the kind of lens that will draw new owners to the system and will sell like hotcakes. Very highly recommended.

Check prices on the Canon RF 16mm f2.8 STM at B&H, Adorama, WEX UK or Calumet.de. Alternatively get yourself a copy of my In Camera book or treat me to a coffee! Thanks!