Canon RF 15-35mm f2.8L IS USM review - Verdict
Verdict
The Canon RF 15-35mm f2.8L is the first ultra-wide lens in the native EOS R mount, and as such a key model for the system. Like other high-end RF lenses, it performs very well whether you're shooting near or far, taking photos or filming video.
Unsurprisingly its biggest rival is Canon's most recent EF version, in this case the excellent EF 16-35mm f2.8L Mark III. The new RF version is almost identical in size, similar in weight and in the majority of my tests also delivered very close results. It does however differ in two key respects: first it zooms a little wider at the short-end while maintaining the same coverage at 35mm, thereby delivering a slightly broader range overall. Secondly it now includes optical stabilisation which, while modest in my tests, still allowed me to handhold shutter speeds two and a half stops slower than without. It's also beneficial for video, although Canon's digital movie stabilisation can also do a good job with non-IS lenses like the EF 16-35mm.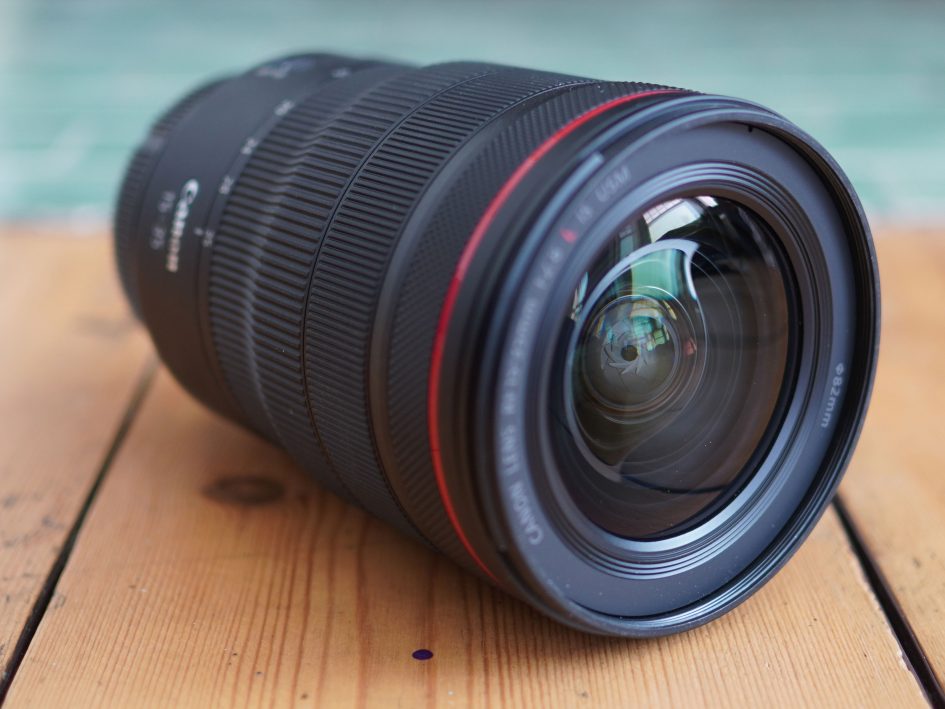 With some lenses, there's a substantial price difference between the EF and RF versions, but here you're only looking at about a 10% premium for the RF, or around a couple of hundred bucks. If both are beyond your reach, consider adapting the large but excellent Tamron SP 15-30mm f2.8 VC which also sports optical stabilisation and costs about half the price; see my Tamron SP 15-30mm f2.8 VC review for more details. From Canon's own catalogue, sacrificing a stop of aperture could buy you the EF 16-35mm f4L again with IS and this time costing just under half; I also wouldn't be surprised if there's an f4 ultra-wide zoom in the RF mount at some point in the future.

Ultimately if you already own the EF 16-35mm f2.8L III, I'd say stick with it, but if you don't yet own an ultra-wide f2.8 zoom for an EOS R body, then it's worth spending the small amount extra on the RF 15-35mm f2.8L for its wider coverage, optical stabilisation, customisable control ring, and smoother, quieter focusing. As such it comes Highly Recommended for EOS R owners.

Check prices on the Canon RF 15-35mm f2.8L IS USM at Amazon, B&H, Adorama or Wex. Alternatively get yourself a copy of my In Camera book or treat me to a coffee! Thanks!