Canon RF 100mm f2.8L Macro IS USM review
Verdict
For many years, the EF 100mm f2.8L Macro was the close-up lens Canon owners aspired to, delivering excellent results both near and far. It's a tough act to follow, but the RF 100mm f2.8L Macro out-performs it in a number of key respects.
Most obviously it'll deliver greater reproduction without the use of accessories, with a maximum magnification of 1.4x versus 1x on the older EF model. While both lenses shared similar sharpness when closed-down a little, the newer RF model was noticeably crisper than my EF sample wide-open at f2.8, and worked more reliably with eye-detection on EOS R bodies too, making it the preferred choice for portrait work. Auto-focusing was a little faster, quieter and more confident overall on the RF lens, although do be aware of potential focus shift as the aperture is adjusted when shooting at very close range. Meanwhile, the spherical aberration adjustment may be a little gimmicky, but can still be fun for generating soft-focus results. Besides, the 80's are back in fashion, right?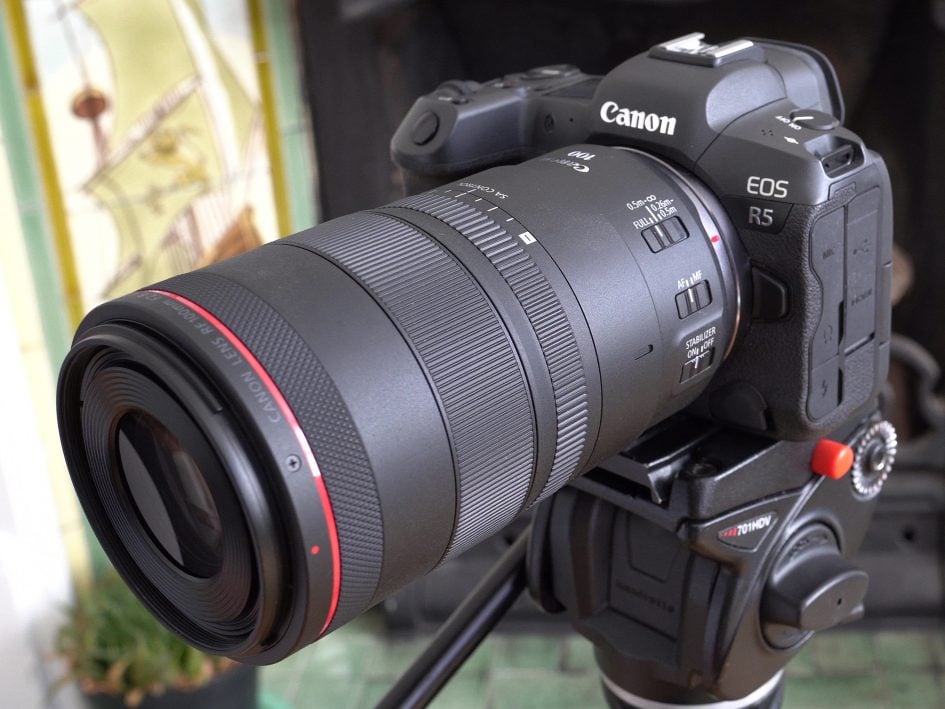 In my own tests the stabilisation coupled with the R5 didn't meet Canon's claims, and interestingly the older EF version actually performed a little better in this regard, but your mileage will almost certainly vary. In addition, the EF lens is compatible with teleconverters whereas the RF version is not, and while both lenses can work with extension tubes for greater magnification, Canon doesn't yet make any in the RF fit – although to be fair, third party RF tubes are available.

Ultimately the pros outweigh any cons for me personally, making the RF 100mm f2.8L the best overall Macro lens I've tested for any Canon camera. As prices have crept up on the older EF version, the new model doesn't command much of a premium either, so I'd recommend the RF 100 if you can afford it. Meanwhile EOS R owners on a tighter budget should consider Canon's RF 35mm f1.8 Macro, and we can all hope Sigma makes an RF version of their excellent 105mm f2.8 DG DN sooner rather than later.

Check prices on the Canon RF 100mm f2.8L Macro at B&H, Adorama, WEX UK or Calumet.de. Alternatively get yourself a copy of my In Camera book or treat me to a coffee! Thanks!