Canon RF 100-500mm f4.5-7.1L review
Intro
The Canon RF 100-500mm is a long telephoto zoom for the full frame EOS R mirrorless system. My review delves into the performance and quality of the longest-reaching RF zoom to date, and in particular how it compares to the older EF 100-400mm, which you can of course adapt very successfully to EOS R bodies, and from this point on when I mention this lens, I'm talking about the latest Mark II version. Announced in July 2020, the RF 100-500 costs $2699 or 2899 pounds, making it $400 or 600 pounds more expensive than the earlier EF 100-400, so let's find out if it's worth spending the extra! My full review is in the video below, but if you prefer a written version, keep scrolling down.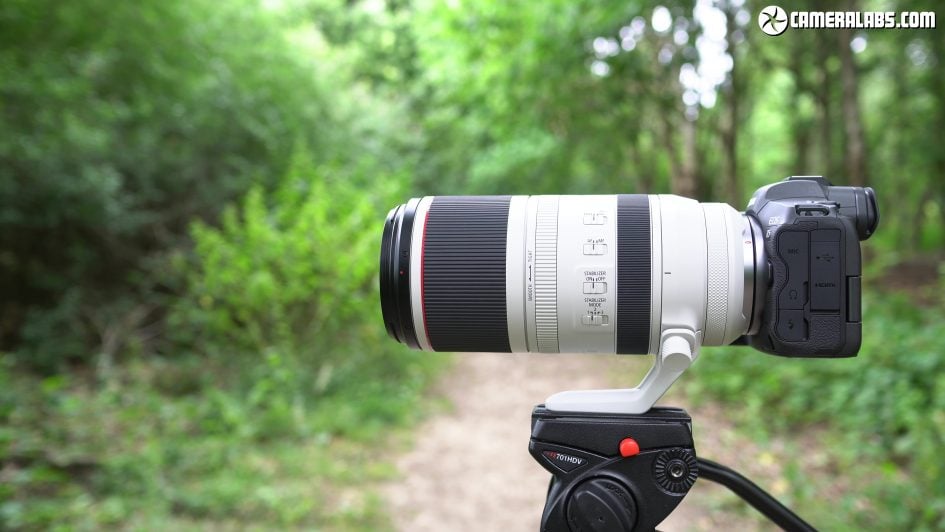 Above: here you can see the customisable control ring common to most RF lenses, followed by a smooth manual focusing ring, a twistable clutch to stiffen or loosen the zoom, and finally the wide zoom ring itself which extends the barrel by about 90mm without any wobbles or play.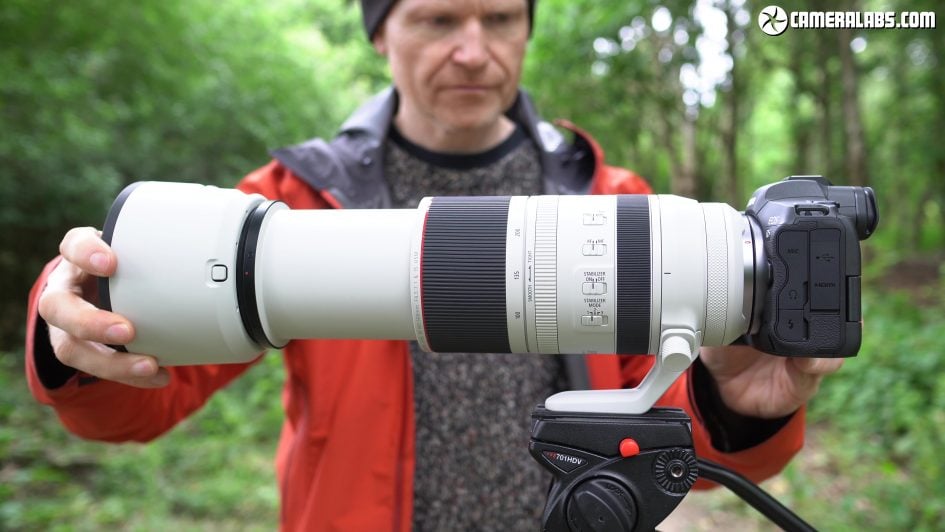 Above: As a member of the L series, Canon's also supplied a hood which includes a sliding window to access variable filters. The lens is also supplied with a tripod foot and collar that allows it to rotate while mounted.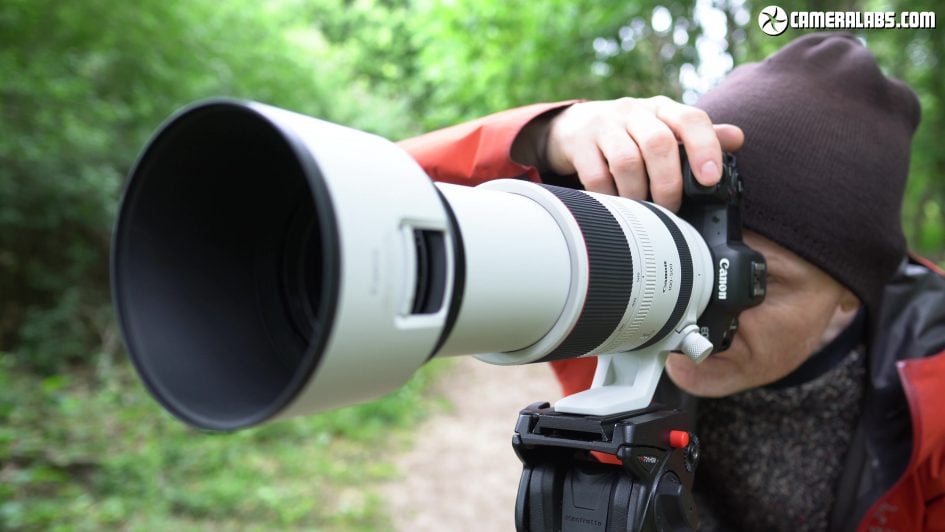 Above: There's optical stabilisation, good for five stops or enhanced to six with the IBIS on the R5 and R6, and in my time with the lens, the Dual Nano USM focusing motors were swift and silent. The closest focusing distance is 90cm at 100mm or 1.2m at 500mm and there's a 77mm filter thread. It also works with the new RF teleconverters albeit only when set between 300 and 500mm.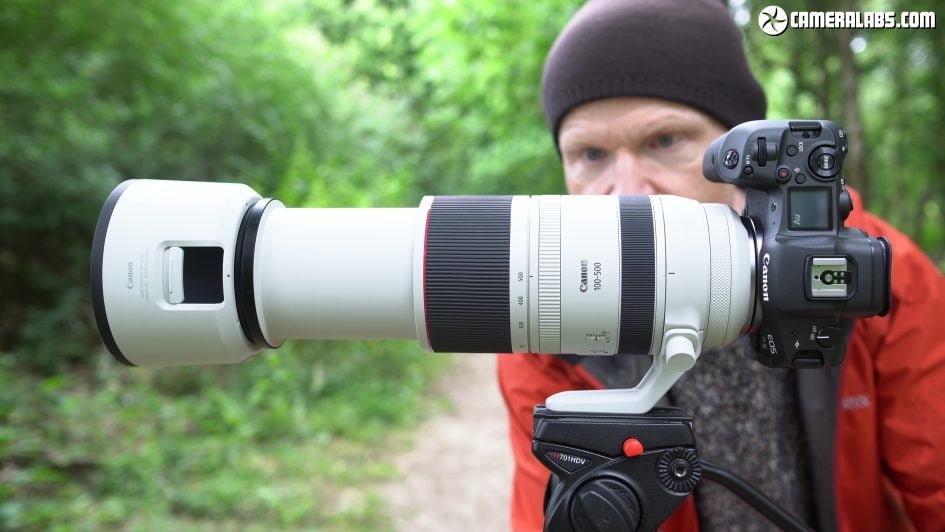 Above: At 1370g minus the tripod collar, the lens feels surprisingly light, and the extra reach over the 100-400 is welcome too, although it comes at the price of a slightly dimmer aperture as you zoom towards the long-end.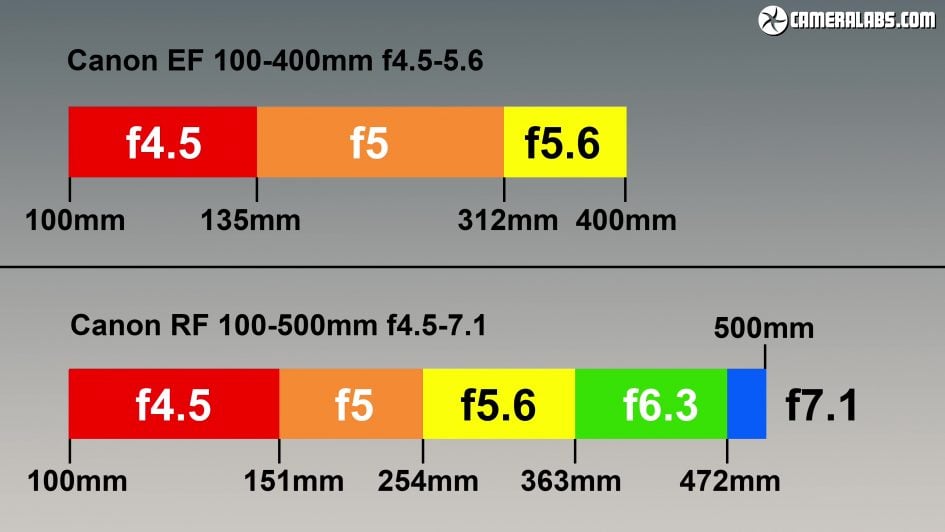 Above: I made this diagram to illustrate where the two lenses vary their apertures, with the EF 100-400mm f4.5-5.6 Mark II in the top half and the RF 100-500mm f4.5-7.1 in the lower half. As you can see, the EF 100-400mm operates at f4.5 up to 135mm before closing to f5 between 135 and 312mm, then to f5.6 between 312 and 400mm. Meanwhile the RF 100-500 offers its maximum f4.5 aperture up to 151mm, then closes to f5 up to 254mm, then to f5.6 up to 363mm, then to f6.3 up to 472mm, before reducing to the minimum f7.1 up to 500mm. There's a lot of overlap between them, but while the newer RF model maintains f4.5 for a little longer, it begins to slow down sooner. That said, at the long-end, the RF version only misses out on f5.6 beyond 363mm vs 400 on the EF, so it's not a big compromise by any means.

Check prices on the Canon RF 100-500mm at B&H, Adorama or WEX! Alternatively get yourself a copy of my In Camera book or treat me to a coffee! Thanks!