Canon PowerShot SX410 IS review
In depth
The Canon PowerShot SX410 IS is a super-zoom camera with a 40x optical range. It's one of the smallest of the SLR-styled super-zooms and though it won't easily fit in your pocket it wouldn't take up much space in a bag.
The SX410 IS was launched in February 2015, superceeding the SX400 IS released in July the previous year. As well as extending the zoom from the earlier models's 30x range, it also ups the Megapixel count on the CCD sensor from 16 to 20 Megapixels.
The 3inch LCD screen is retained along with most of the older model's other features. In fact, aside from the longer zoom and the new sensor, there isn't much else that's new and it's a little disappointing to see that Canon has decided against including Wifi or improving the HD video capabilities beyond 720p. That said, a 25 percent increase in the zoom range isn't to sniffed at and a higher resolution sensor means you can make bigger prints, or crop in even closer, though it remains to be seen how the image quality compares. To find out, and to see how the PowerShot SX410 IS compares with its more expensive stablemate, the PowerShot SX530 HS and Nikon's budget bridge super-zoom the COOLPIX L840, read on for my full review.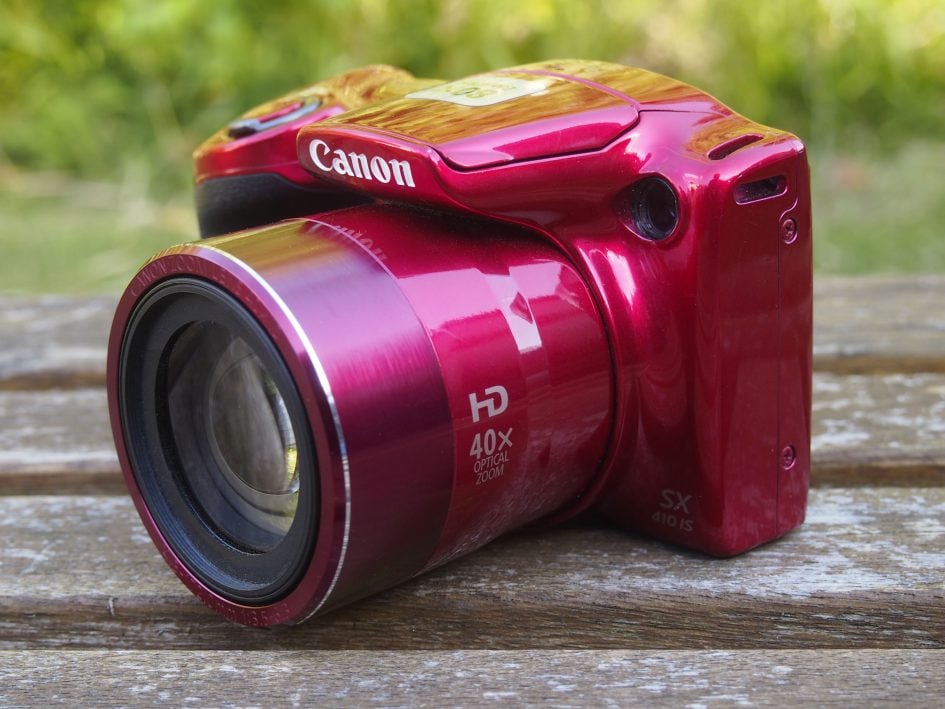 Canon PowerShot SX410 IS design and controls
In appearance the PowerShot SX410 IS is near enough identical to its predecessor, the SX400 IS. If you compare the dimensions you'll notice the newer model's lens extends 5mm further and it weighs 12g more, so well done Canon for fitting 25 percent more zoom into a body that's only a little bigger and heavier.
Alongside the much larger and weightier SX530 HS and COOLPIX L840, the SX410 IS looks very compact. Yes it's cute, but it's also quite practical; despite its diminutive proportions it fits nicely in your hand with a good sized grip covered in soft textured plastic. It's available in two colour options, black and red.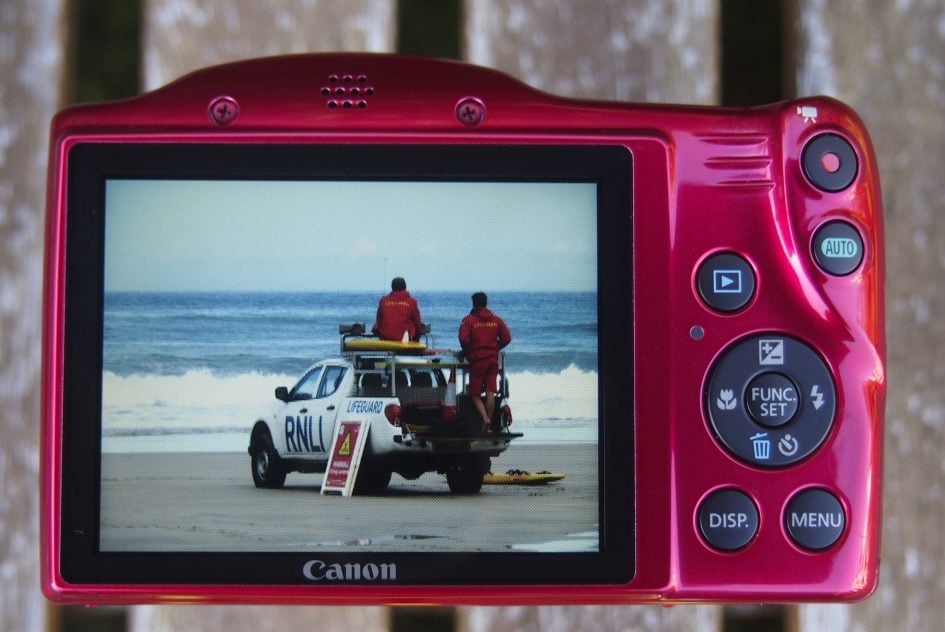 The SX410 IS's control layout is quite basic. The only buttons on the top panel are the shutter release and the on/off button. The zoom collar around the shutter release was finished on my red review model in an attractive gun metal grey.
Round the back you'll find the familiar Canon four-way controller with a Func.Set button at its centre for calling up the quick menu. Playback menu and display overlay buttons are arranged around the four-way controller and to the right of the thumb rest there's a movie record button and a mode button which switches between Auto mode and the current selection on the shooting mode menu – I'll explain how that works in more detail in the Shooting Experience section a little later.
The SX410 IS screen is a 3 inch panel with a fairly coarse 230k dot resolution. The PowerShot SX530 HS and the COOLPIX L840 also have 3 inch screens but both have more detailed higher resolution displays – 461k and 921k respectively. Additionally the screen on the COOLPIX L840 can be flipped up or down.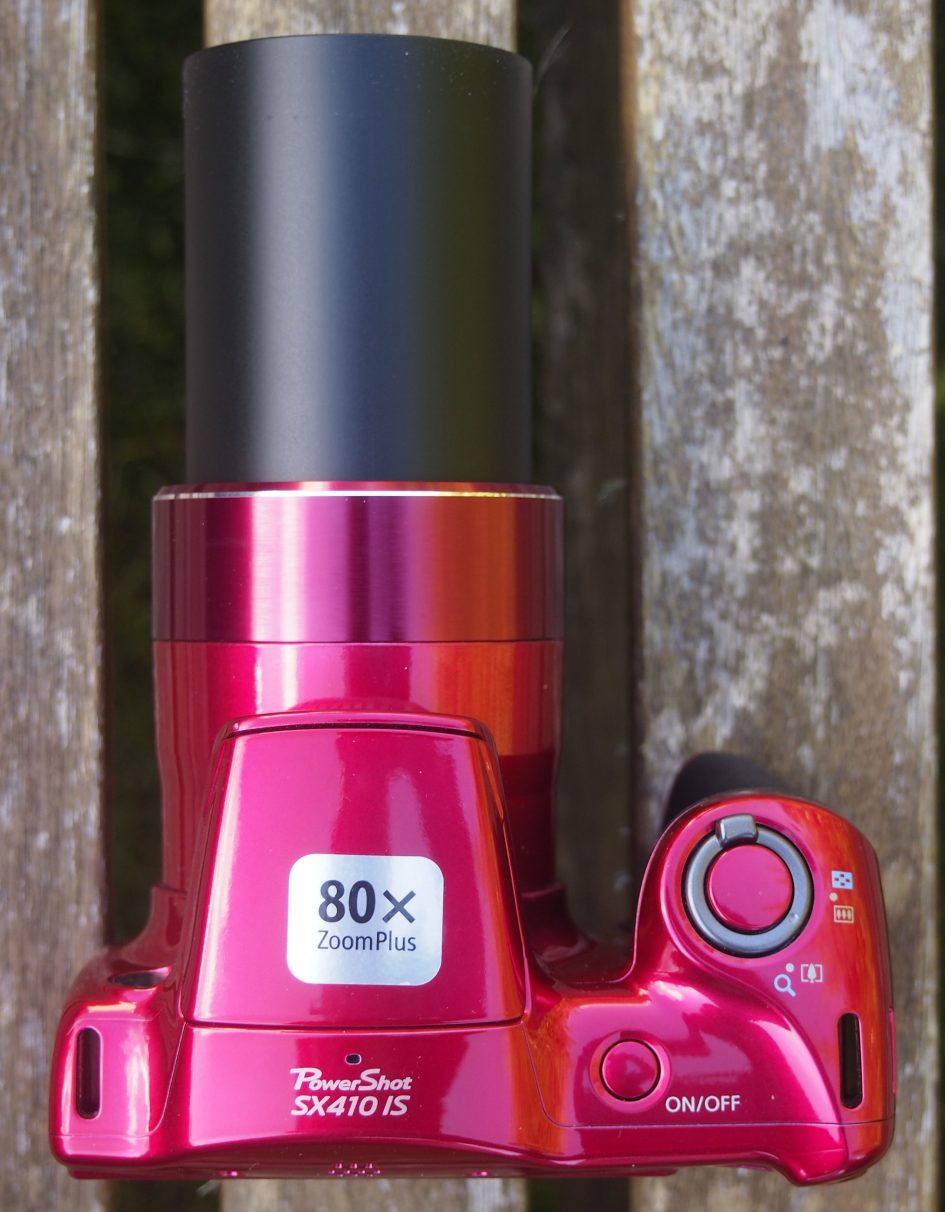 How important are these differences? It depends to a degree on the circumstances. Indoors, or on a dull day, you won't notice a massive difference – the higher resolution screens provide a more detailed view, but the SX410's 230k dot display is perfectly adequate with a bright contrasty picture. In bright sunlight the higher resolution won't help, but the ability to angle the COOLPIX L840's screen can help to keep it out of direct sunlight. It's also very handy when shooting from low or high angles.
The PowerShot SX410's flash is activated by pulling it upwards which turns it on in auto mode – it fires if the lighting warrants it. With the flash extended, pressing the right position on the four-way controller allows you to select forced on, slow synchro (for fill-in) and off, though the final option is rather redundant as, if you didn't want to use the flash, you're unlikely to have gone to the trouble of popping it up.
The flash has a quoted maximum distance at the wide angle lens setting of 5 metres which is plenty good enough for close subjects and fill-in; if you need more power the SX410 IS can be fitted with the optional HF-DC2 external flash.
The combined battery and card compartment is in the base of the camera. The battery is an NB-11H, the same as used in the earlier SX400 IS. It's a slim design which helps keep the SX410's size and weight down but the cost of that in terms of performance is a maximum of 185 shots from a full charge, pretty meagre by any standards. However, the SX410 IS features Canon's Eco mode, which stretches that to 245 shots, better, though still not outstanding. Eco mode dims the screen after a couple of seconds inaction, then turns it off ten seconds later, and after a further three minutes turns the camera off altogether.
To be fair, the PowerShot SX530 HS doesn't do a lot better with 210 shots from a full charge and 290 shots in eco mode. Eco mode's a great feature to have, but there are some situations when you really need to have the camera on and ready to shoot all the time – when shooting sports or wildlife, for example, or even at a wedding or birthday party for that matter. So if you want to be able to raise the camera and press the shutter without delay, you'll probably want to think about carrying a spare battery.
The PowerShot SX410 comes with a mains charger for recharging the battery outside the camera – so if you do have a spare you can carry on shooting while recharging an exhausted battery. But for even greater flexibility when it comes to power sources the Nikon COOLPIX L840 takes the prize. It takes AA batteries, so you can fit it with non-rechargeable alkaline batteries or your choice of rechargables. From a set of four fully charged NiMH AA's you can expect to get a comparatively abundant 740 shots.
On the right of the camera body there's a soft plastic flap that covers the combined USB / A/V port. You can use this to connect the SX410 IS to a computer to download photos and video or to a TV with a composite video in connection. The only problem is there are no cables supplied in the box, but it's a standard Mini A type USB port, so there's a good chance you'll already have one. Note there's no HDMI port on the SX410 IS.
Canon PowerShot SX410 IS lens and stabilisation
The PowerShot SX410 IS now boasts a 40x optical zoom with an equivalent range of 24 to 960mm. That's a very capable zoom range to pack into a camera this size. There are of course bridge cameras with longer zoom ranges, but they're bigger and heavier than the SX410 IS.
One of them is the PowerShot SX530 HS which packs a 50x optical zoom starting at the same 24mm wide angle but extending further to 1200mm equivalent. The Nikon COOLPIX L840's 38x zoom starts wider than both the Canon models at 22.5mm but also falls shorter with a maximum 855mm focal length.
Canon PowerShot SX410 IS coverage: wide and tele

Above left: Canon PowerShot SX410 IS at 4.3mm (24mm). Above right: Canon PowerShot SX410 IS at 172mm (960mm).
The SX410 IS's lens has a maximum aperture of f3.5 falling to f6.3 at the telephoto end of the zoom range. That's close enough to the f3.4-6.5 maximum aperture of the SX530 HS as to make little difference, but the SX530 HS has manual exposure modes, so you can chose the wider aperture settings when you need them rather than having to let the camera decide for you as on the SX410 IS. The Nikon COOLPIX L840's f3-6.5 lens is a little brighter at the wider end of the range but like the SX410 IS it's auto only, so you may not always reap the benefit.
I think the PowerShot SX410's lens provides a great balance between physical size and weight on the one hand and zoom range on the other. I don't imagine there will be many people looking for a longer zoom on this kind of model. For one thing, even with stabilisation, it becomes quite difficult to hold the camera steady at longer focal lengths – which is why the SX530 HS provides special features to help you keep your subject in the frame.
The SX410 IS is equipped with Intelligent IS optical image stabilisation which uses scene detection to decide how best to apply stabilisation. There are three modes, Off, Shoot only and Continuous. Image stabilisation needs power, something you have to keep an eye on with the SX410 IS, with it enabled you'll get fewer shots from a full charge. 'Shoot only' cleverly applies stabilisation just before you shoot, saving on battery power but it isn't activated when you half-press the shutter, only at the instant of exposure. So if you want to see a steady image on the screen, or if you want to zoom in to the longer end of the range, you need to set Continuous mode.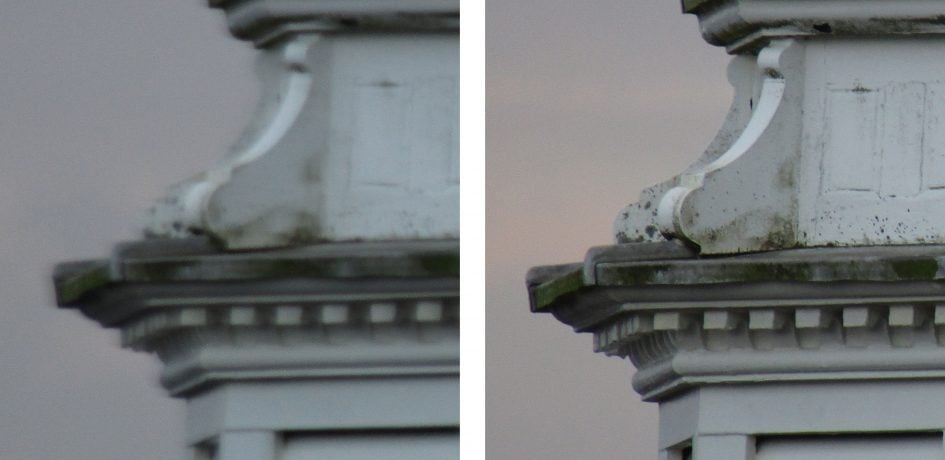 To test Intelligent IS on the PowerShot SX410 IS I took a series of shots in fading light at progressively slower shutter speeds first with IS turned off and then with it on in Continuous mode. As you can see from the 100 percent crops above, the SX410 IS is capable of producing sharp shots hand-held at shutter speeds down to 1/25. This represents a very impressive five stops slower than the photographer's 'one over the focal length' rule of thumb.
Canon PowerShot SX410 IS movie modes
The PowerShot SX410 IS offers quite basic video features that are unimproved from its predecessor. The best quality video mode is 720p25 and there's only one other option which is standard definition 640 x 480 VGA at 30fps. There's also miniature effect, which applies a faux tilt-shift effect to video with the choice of three speeds which play back at 5, 10 or 20x. This is available in either the 640×480 or 720 modes, which is selected from the quick menu in Miniature mode.
Movies are encoded using the H.264 codec at an average bit rate of around 13Mbit/s and saved as QuickTime files with a MOV extension in the same folder as photos. You'll fit around 40 minutes of footage on a 4GB card though the maximum continuous recording time is a second short of 30 minutes.
The SX410 IS has a mono microphone – you can see the hole for it just behind the pop-up flash head. You can use the optical zoom during recording and the digital one too if you want to, but unlike the COOLPIX L840, you can disable it, a good thing too. Exposure is determined automatically in Program mode but in Smart Auto mode the SX410 IS uses the Digic 4+'s scene detection algorithms to identify 21 scene types and adjust the exposure accordingly. You can also put the SX410 IS's Intelligent IS image stabilisation to good use for hand-held movie recording, examples of which you can see below, but it can be disabled, for example if the camera is mounted on a tripod.
It's disappointing still not to see a 1080p full HD mode on the SX410 IS. If this is an attempt to put some space between the SX410 IS and the next model up in the range, the SX520 HS, Canon may well find it backfiring – if you're on a tight budget the COOLPIX L840 looks a better bet in this regard. Canon's Hybrid Auto feature, which records a short movie clip prior to each still image you shoot and automatically assembles them into a movie, is another feature that you'd have thought was a sure bet on the SX410 IS, but alas is also absent.
Canon PowerShot SX410 IS shooting experience
The PowerShot SX410 IS has three AF area modes, Face AiAF, Centre and tracking. Face AiAF is quick to spot faces in the frame provided the lighting is reasonably good and they're within a few metres. If there are no faces in the frame it defaults to nine-area AF which, again, is reasonably quick and reliable, even in low light.
The Centre AF mode doesn't allow you to move the area around the screen like on some Canon compacts, and indeed the COOLPIX L840, but that's of limited use. Unless you have the camera on a tripod it's a simple matter to focus using the central area and recompose your shot while maintaining half-pressure on the shutter release.
The continuous shooting performance of the earlier PowerShot SX400 IS was nothing to write home about and the disappointing news is that the SX410 IS is little better. It's really no surprise as Canon compacts aren't generally noted for their fast continuous shooting, if you want to shoot action sequences you're far better off with the Nikon COOLPIX L840.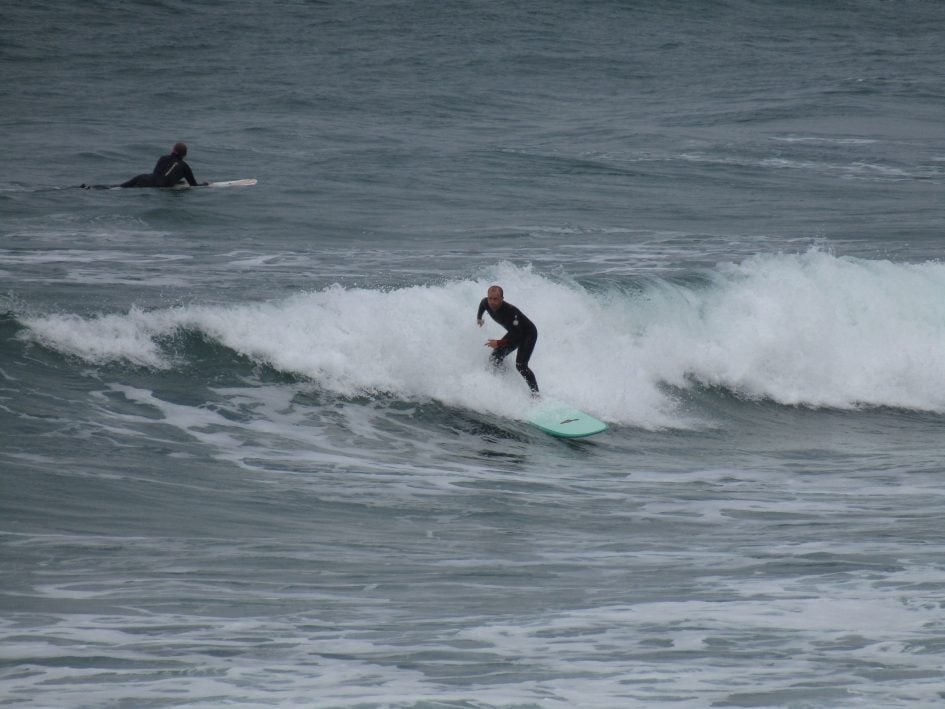 The SX410 IS's continuous shooting performance is actually slightly slower than its predecessor's at 0.5fps compared with 0.8fps previously. Yes you read that right: one shot every two seconds. In stark contrast, the COOLPIX L840 offers a 7-frame 7.4fps full resolution burst mode and has a wealth of reduced resolution fast continuous shooting modes.
The PowerShot SX410 IS's shooting modes are accessed from the quick menu by pressing the Func. Set button at the centre of the four way controller. Most of the time I opted for the first option which is Program auto. The advantage of that over the default Smart Auto mode is that you then get a bunch of other settings you can control; most importantly manual control over the ISO sensitivity setting, but also white balance, metering mode, and My colours (colour rendering with black and white, sepia, vivid, skin tones and a number of other options).
The dedicated auto button on the rear panel means you can quickly toggle between Smart Auto mode and your chosen quick menu shooting mode. So if you've, say, set high ISO and black and white for a particular shot, but the opportunity for a 'normal' shot presents itself, pressing the Auto button will produce the best result using automatically determined exposure settings with the benefit of scene detection.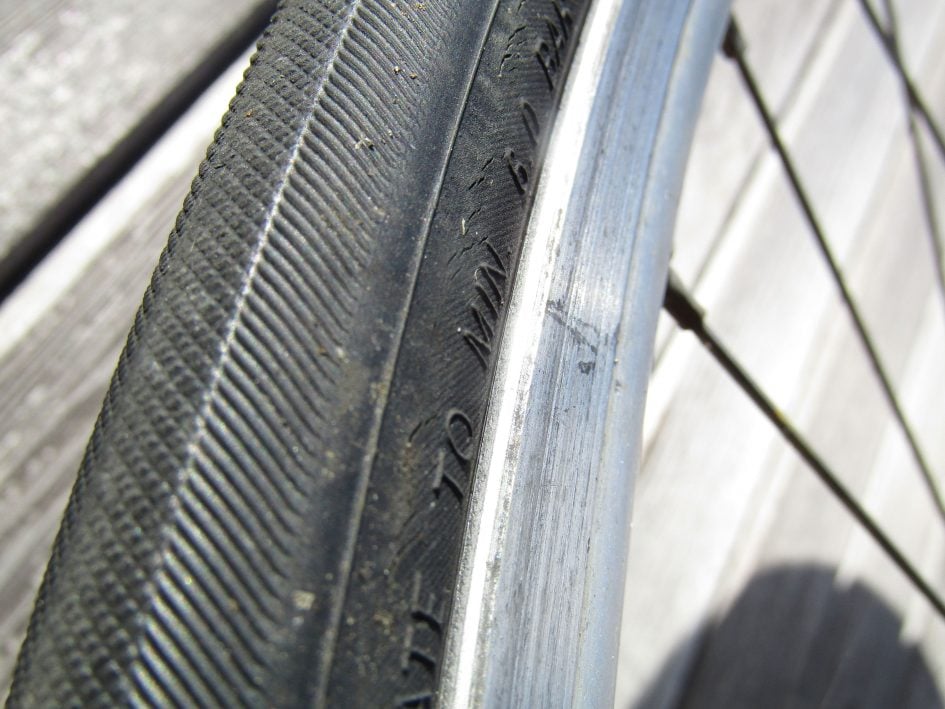 The same goes for the other shooting modes available which include portrait, low light, snow, fireworks and long shutter as well as Fish eye, miniature, toy camera, monochrome,super vivid and poster effects, you can quickly exit any of them into Smart Auto mode by pressing the Auto button..
The shooting menu also includes the face self-timer feature which automatically shoots from 1 to 10 shots when a new face enters the frame and Live view control; a novice mode which provides an accessible jargon-free way to control exposure, colour saturation and white balance by means of three sliders labelled Dark/light, Neutral/Vivid and Cool/Warm.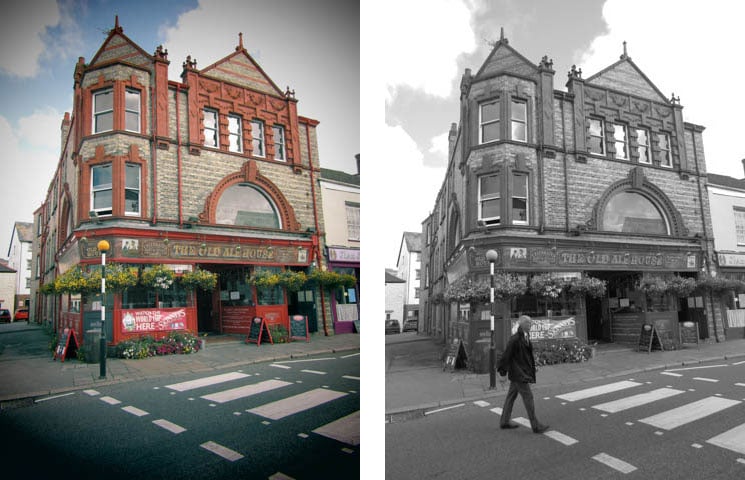 While the SX410 IS provides a good selection of shooting modes and some worthwhile filters and effects, compared with other bridge super-zooms and even Canon compacts, there are gaps that leave you with a bit of a 'is that it?' feeling. I continue to be surprised at the ommission of the hybrid auto (formerly known as movie digest) feature which takes a short clip before each shot and assembles them into a movie of the day's events. Possibly the SX410's meagre battery capacity ruled that out.
Canon's creative shot feature, which automatically applies filter effects to a photo to produce six variations is another feature you might expect to see on the SX410 IS, but that too is absent. The explanation may lie in the fact that you'll find both of these features on the more expensive PowerShot SX530 HS as well as Wifi and NFC which, for many will be a more serious limitation on the SX410 IS than the creative features.