Verdict
The Canon EOS R8 essentially takes the sensor of the higher-end R6 II and packs it into a simpler, lighter body more akin to the entry-level RP. As such it's perfectly positioned between those two models, delivering the photo, video and autofocus of the R6 II at a much more affordable price.
To meet its lower price point, the R8 loses the IBIS and 6k RAW video of the R6 II, has a single card slot, a lower resolution viewfinder, no joystick or rear wheel, a slower mechanical shutter and a smaller battery too. Of these, I'm personally saddest to see the loss of IBIS, but at roughly two thirds the price of the R6 II, those are sacrifices you may be willing or even happy to make.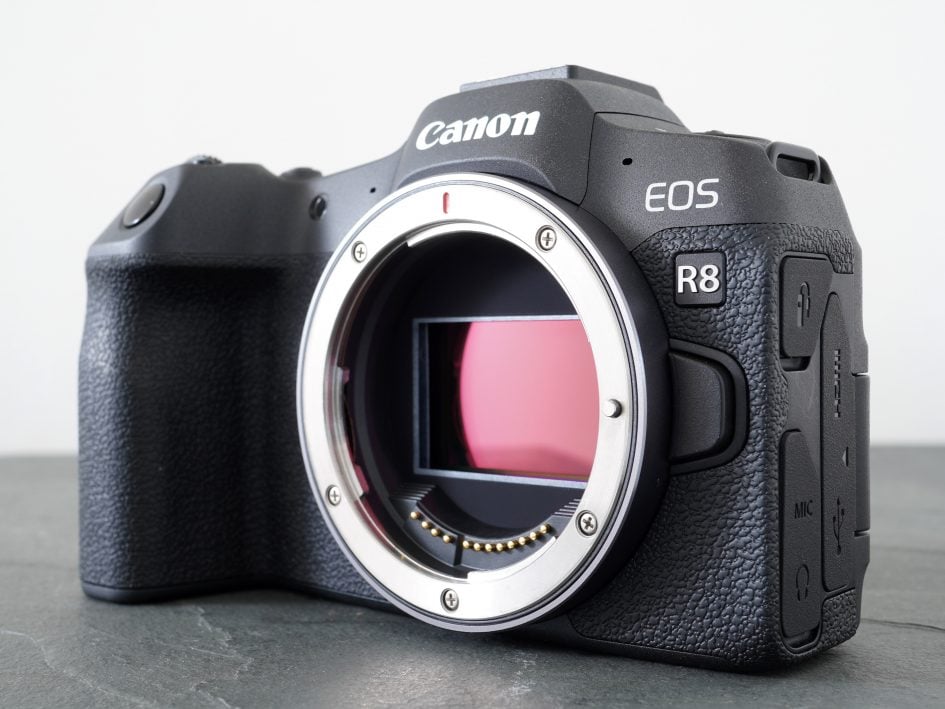 In fact in Canon's range, I'd say it hits a sweetspot between features and price, and makes a compelling upgrade for owners of the R and RP, not to mention those moving up from an earlier DSLR or APSC model.

If you're not wedded to the Canon system though, there are decent alternatives. If you're looking for a full-frame camera with the benefit of IBIS, Sony's A7 III and the original Lumix S5 are roughly the same price, and it's not a huge jump to the two grand point of models like the Lumix S5 II or indeed the original EOS R6.

As always you'll need to weigh-up which feature-set best-matches your personal requirements, but for the money I reckon Canon's put together a solid spec for the R8, which turned out to be a very satisfying all-round camera.

Check prices on the Canon EOS R8 at B&H, Adorama, WEX UK or Calumet.de. Alternatively get yourself a copy of my In Camera book, an official Cameralabs T-shirt or mug, or treat me to a coffee! Thanks!