Canon EOS R6 review so far - Verdict
Verdict
I can't say more until I fully test a final production model, but right now the EOS R6 is looking like a very desirable camera. The resolution may be slightly lower than the 24 Megapixel norm at this level, but based on the 1Dx Mark III sensor, its high ISO performance has the potential to be excellent. The video may be lacking 8k RAW and 4k 120 from the R5, but there's nothing shabby about uncropped 4k at 60p in 10 bit with autofocus and for half hour clips. It's fast too, both in terms of burst shooting at 12 or 20fps and in terms of the autofocus, both greatly improved over the original EOS R and RP.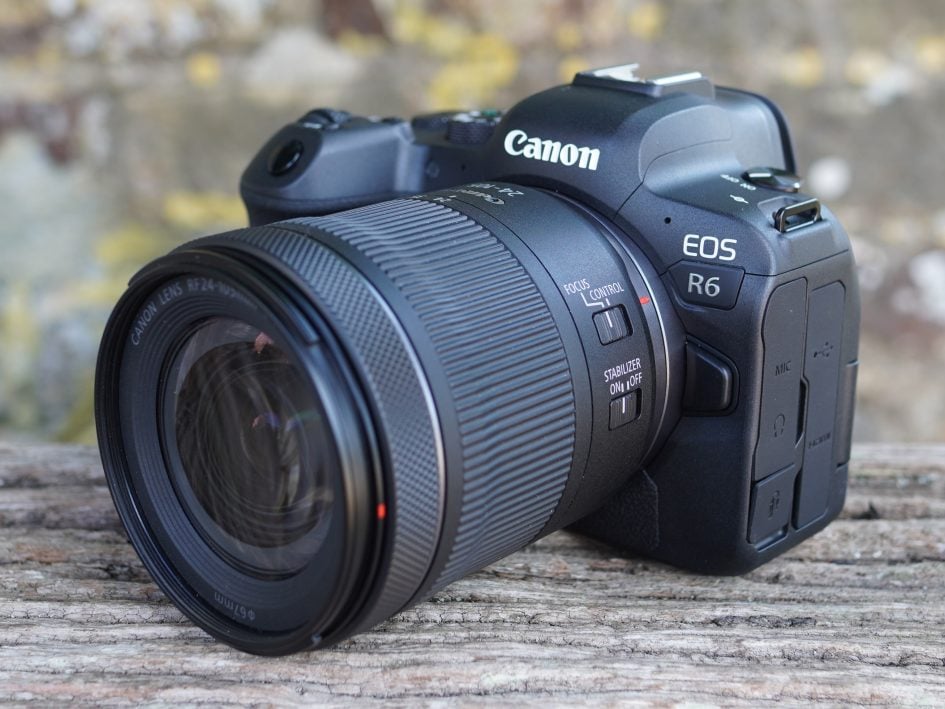 Reassuringly there's few if any of the usual caveats we've come to dread with some Canon releases. Sure, the battery life may not be the best around, but there's no weird new controls with Canon instead wisely favouring a traditional AF joystick and rear thumb wheel, there's twin card slots, jacks for mics and headphones, 24p video, no restrictions on autofocus or crops for movies, and the articulated screen remains present and correct; the icing on the cake is not just the final inclusion of built-in stabilisation but the fact it's already looking more effective than some rivals.

The biggest issue is Sony's A7 III which impressively remains a key rival over two years after its launch. It may not film 4k beyond 30p, but that's enough for most people and it roughly matches the other key specs including fast bursts, great autofocus, twin card slots, and built-in stabilisation, as well as having slightly higher resolution stills and longer battery life. Sony gives you all this for 500 less at the time of the R6 launch and I wouldn't be surprised if it starts discounting further. But having spoken to a lot of Canon owners, Sony shouldn't underestimate the number of people who really want a side-hinged screen, and what they personally believe to be preferable processing on photos and video. Combine these with a more detailed viewfinder and Canon's superior user interface, as well as the bonus of 10 bit 4k at 60p, and many could be tempted by the R6 over the A7 III even at a higher RRP.

Either way, Canon's not only finally caught-up with Sony but overtaken it, at least until we learn what rivals are coming in the future. Ultimately the R5 may grab the headlines, but the R6 delivers most of what everyone wants at a much more affordable price. I reckon it'll be a big seller.

Check prices on the Canon EOS R6 at B&H, Adorama or WEX! Alternatively get yourself a copy of my In Camera book or treat me to a coffee! Thanks!