Canon EOS R6 Mark II review
Verdict
The EOS R6 Mark II becomes one of the most powerful all-round cameras in its peer group. It's fair to say the original R6 was trumped in many respects by Sony's A7 IV but now with the R6 Mark II, Canon's not only caught-up but overtaken in a number of key respects.
Most notably the R6 II shoots much faster than the A7 IV while avoiding its various RAW caveats, sports broader and more confident subject recognition in my tests, while its ability to film uncropped, oversampled 4k video up to 60p is a key advantage, and unlike the original R6, it never overheated in my tests.
Plus you're getting focus bracketing and stacking in-camera, Bulb timers, multiple exposures and slightly better stabilisation.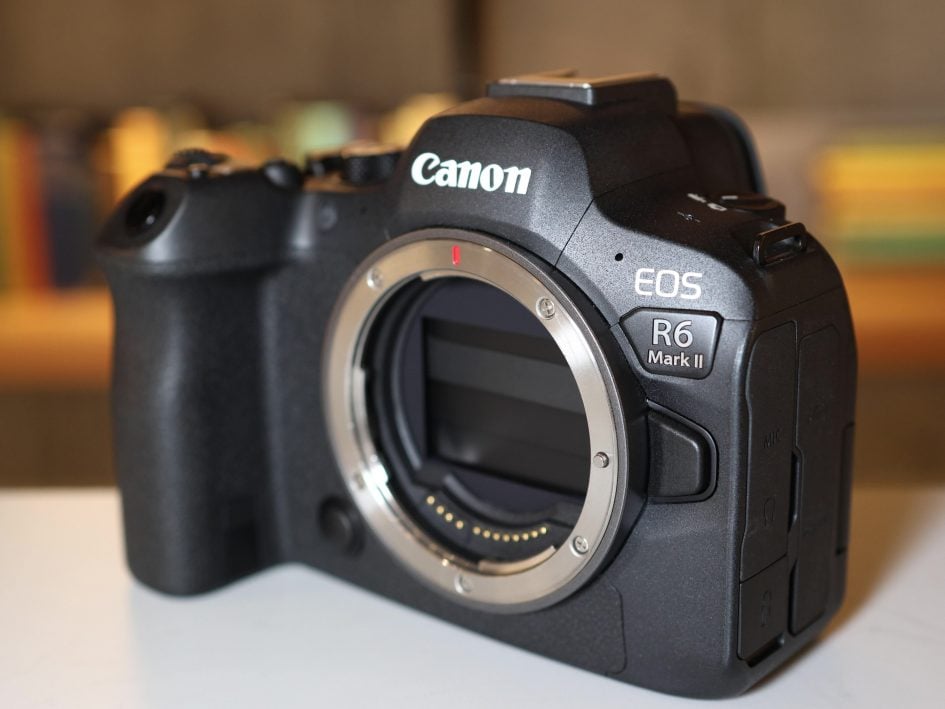 Of all the upgrades, I think Auto subject detection is arguably the most useful in day-to-day use, automatically figuring out if you're pointing the camera at people, birds, animals or vehicles with a high success rate. It's a fantastic setting for general use.

Of course it's not a completely one-sided race. Sony fights back with higher resolution files and the ability to use a huge array of third party lenses including models from Sigma and Tamron.

Then there's the Lumix S5 II which offers pixel-shift photos to boost detail on static subjects, a wealth of video-centric features from open-gate recording to waveform monitors, third-party lens support from Sigma, and a significant price saving too.

Indeed body price and choice of native lenses are the main issues facing the R6 II. At the time I made this review, it was roughly similar in price to the A7 IV in North America, and in terms of the body alone, I preferred it to the Sony.

Plus if you're a wildlife or sports photographer, I felt the faster mechanical bursts, pre-capture option and more assured subject detection made it worth spending the extra over the S5 II.

But in some markets it's quite a bit more expensive than its rivals. In the UK for example, you're looking at £2780 for the R6 II body at launch versus £2400 for the A7 IV and just £2000 for the S5 II or indeed the newly discounted original R6, making the new model less of a slam dunk and something you'll have to weigh-up carefully.

And everyone will need to consider the thorny issue of native third party lens support, something currently unavailable for EOS R owners. Sure you can adapt a wealth of EF DSLR models, but if you want native lenses for the best experience, you're currently limited to Canon's own RF series.

Don't get me wrong, there's some excellent performers in there, but it's far from a complete range yet and the better models are quite expensive.

Ultimately the R6 II, A7 IV and S5 II are all excellent cameras most of us would be delighted to own. Choosing one involves weighing up body price, lens availability and drilling-down to specific features you may or may not need.

If your budget will stretch and you're happy to use Canon's own lenses, I can Highly Recommend the R6 II as an all-rounder, and especially for anyone photographing sports or wildlife, but if you're not wedded to the company, do compare it closely to rivals.

Check prices on the Canon EOS R6 Mark II at B&H, Adorama, WEX UK or Calumet.de. Alternatively get yourself a copy of my In Camera book, an official Cameralabs T-shirt or mug, or treat me to a coffee! Thanks!