Verdict
The Canon EOS R50 will delight anyone looking for a compact and affordable camera with the flexibility of interchangeable lenses. It's small but comfortable in your hands, packs excellent photo and video quality with decent autofocus, a flip screen, viewfinder, a mic input, fast albeit short bursts, and plenty of creative and guided control.
Beginners and students will love it, but the R50 will equally appeal to anyone who enjoys smaller cameras, perhaps for travel or as a casual companion to a bigger model.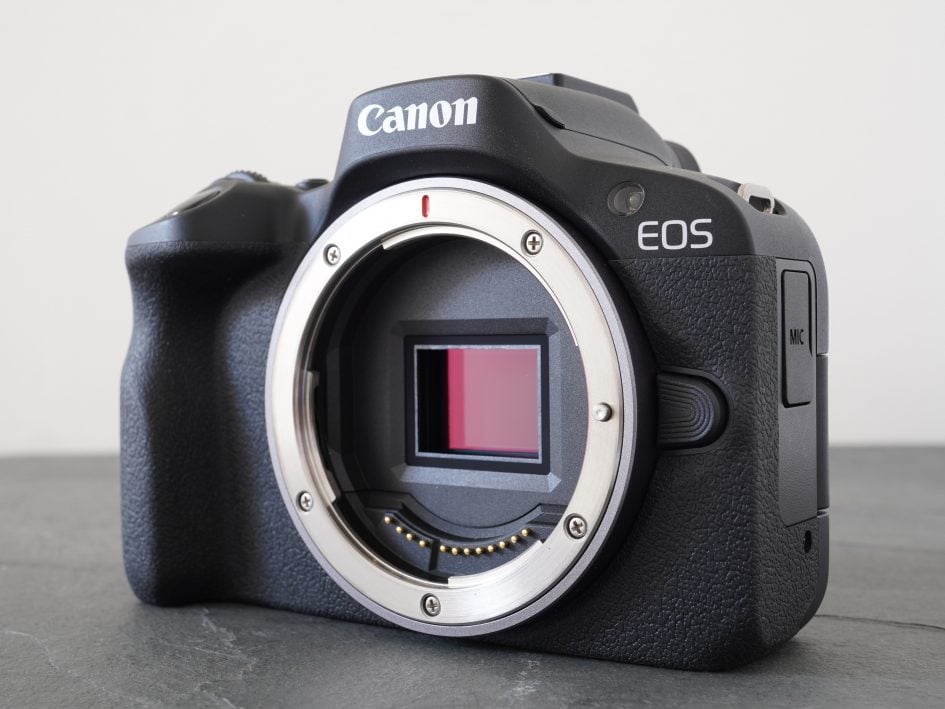 The tiny body and position in Canon's range sadly rules out IBIS, and it's not surprising to find a smaller battery, single card slot, and a modest buffer especially for RAW.

Then there's the lens range, with Canon currently being the only producer of native RF models, and right now only three of them are designed specifically for smaller APSC sensors. I do hope Canon produces more RF-S lenses than it did with EF-M, but in the meantime you can still mount any of the full-frame RF lenses, or adapt any EF DSLR lens from any brand if you like.

If you're not bothered about adopting Canon's latest system and simply want the most affordable EOS with a decent-sized sensor, interchangeable lenses and a viewfinder, there are a few other options.

Canon's older EOS M50 may lack usable 4k video, but squeezes in at a lower price point and with a wider kit zoom. Then there's DSLRs like the EOS 200D, 250D, or 2000D. All will undercut the R50 and like the EOS M models, you'll find used options even cheaper.

But if you're looking for the most affordable entry to Canon's EOS R system, the R50 has you covered, packing respectable quality and features into one of the cutest bodies around. In fact I think the looks might sway it for me over the slightly more advanced R10.

Check prices on the Canon EOS R50 at B&H, Adorama, WEX UK or Calumet.de. Alternatively get yourself a copy of my In Camera book, an official Cameralabs T-shirt or mug, or treat me to a coffee! Thanks!