Canon EOS R5 review - Verdict
Verdict
The Canon EOS R5 may have had a bumpy start for video as expectations and reality took a rollercoaster ride, but judged as a stills camera alone for traditional photography, it's hard to find fault. The body and controls feel great in your hands, the 45 Megapixel sensor captures detailed images with low noise, its focus and drive mode allow it to confidently capture fast action, the IBIS effectively irons-out wobbles to transform unstabilised lenses new and old, and there's a wealth of features from an interval timer to focus-bracketing. 5D IV owners may lament the loss of a GPS receiver, but pairing with your phone over Bluetooth can deliver a seamless experience, and the upgraded Wifi will easily transfer images over FTP if you like. And even if you have no interest in video, the 8k mode allows you to effectively capture 35 Megapixel images up to 30 times a second for short bursts.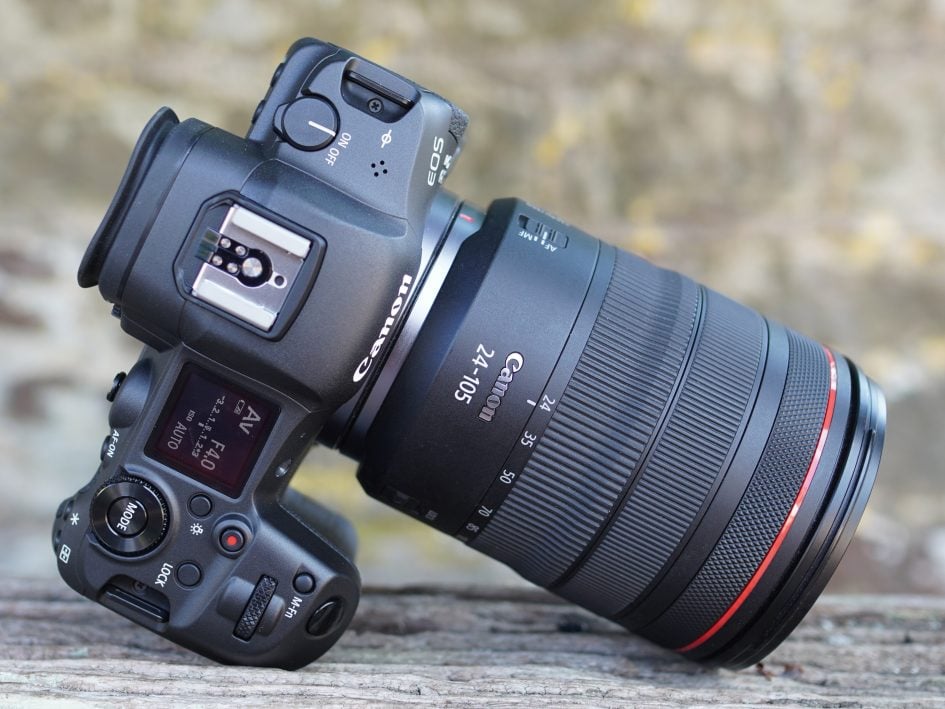 What's not to like if your primary goal is still photography? The battery life could be longer although in use I always got more than the quoted figures, the IBIS may not have delivered the claimed degree of compensation but remained genuinely useful, there's no pixel shift mode to further enhance detail, no lower resolution RAW files, and the high bit rates required for the flagship movie modes mean one of the dual slots has to accommodate CF Express cards – so if you need dual cards for redundant backup of stills, one of them will need to be unnecessarily expensive. That said, investing in CF Express will let you try out 8k video for 35 Megapixel frame grabbing, but remember once you've recorded roughly 20 minute's worth of 8k even across multiple clips, you will need to switch the camera off for cooling down. But overheating was never a problem while shooting stills, or indeed 1080 up to 60p or 4k non-HQ up to 30p.

While the Sony A7r IV, Lumix S1R and Nikon Z7 are the most obvious rivals for stills, it's the EOS R6 that many people will be weighing it up against. The overall handling, from IBIS to focus to drive speed and even rear controls is essentially the same and while the top controls are different, some may prefer the simple mode dial. The build isn't as tough and the viewfinder resolution lower, but the biggest difference is the main sensor with the R6 resolution unsurprisingly falling way below the R5, although roughly matching what you can achieve with the existing R and RP, which is reassuring for owners of those models who understandably don't want a downgrade in photo detail. So if you're happy with the resolution and don't need 8k or 4k 120, then the EOS R6 becomes a tempting alternative at a much more affordable price.

Ultimately the EOS R5 arguably becomes Canon's best overall camera for stills photography, out-performing and out-featuring pretty much every model its released to date. Pro sports and wildlife specialists may find reasons to prefer the 1Dx III such as its larger battery, optical viewfinder being preferable in some situations and the bullet-proof build, but for everyone else, the R5 is hard to beat. Crucially it'll tempt owners of previous high-end DSLRs from the 5D and 7D series, while also delivering a big upgrade for early adopters of the EOS R system.

In terms of video, I'm still completing my tests and will add a dedicated movie mode review section when I'm finished; this will include tests made with the firmware update released at the end of August 2020. In the meantime though, videographers will have more of a turbulent relationship with the R5. The footage from 8k, 4k HQ and 4k 120 looks great, but will prove impractical for many due to overheating and cooldown restrictions; indeed if you're a videographer who wants the camera to keep shooting and simply get out of your way, the Sony A7S III or Lumix S1H are better tools. That said, non-HQ 4k up to 30p and any 1080 up to 60p on the R5 avoided overheating issues in my tests and you can always switch down to them when the other modes become unavailable. Just be aware of the limits and that using the camera for anything, even menus or framing, will effectively pause the cooldown recovery.

So in conclusion, the R5 will be frustrating for commercial film-makers, potentially workable for some hybrid shooters, and a triumph for mostly stills photographers. Consider your usage carefully, but if it fits your requirements the EOS R5 becomes the camera the Canon faithful will aspire to, not to mention a worthy flagship in the legendary 5 series.

Check prices on the Canon EOS R5 at B&H, Adorama or WEX! Alternatively get yourself a copy of my In Camera book or treat me to a coffee! Thanks!