Canon EOS M200 review - Verdict
Verdict
The EOS M200 becomes Canon's smallest, lightest, cheapest and most beginner-friendly mirrorless camera in the current range. It packs a 24 Megapixel APSC sensor, good quality 1080p video with great autofocus, a tilting touchscreen and 6fps bursts into a compact body with an easy-to-use Creative Assist mode when you need guidance and full exposure control when you're ready to grow. It's ideal for the photographer or vlogger who wants more quality and creative control than a phone without breaking the bank, and with the optional EF adapter, you also have access to one of the largest collections of lenses around, including a wealth of third party and second hand options.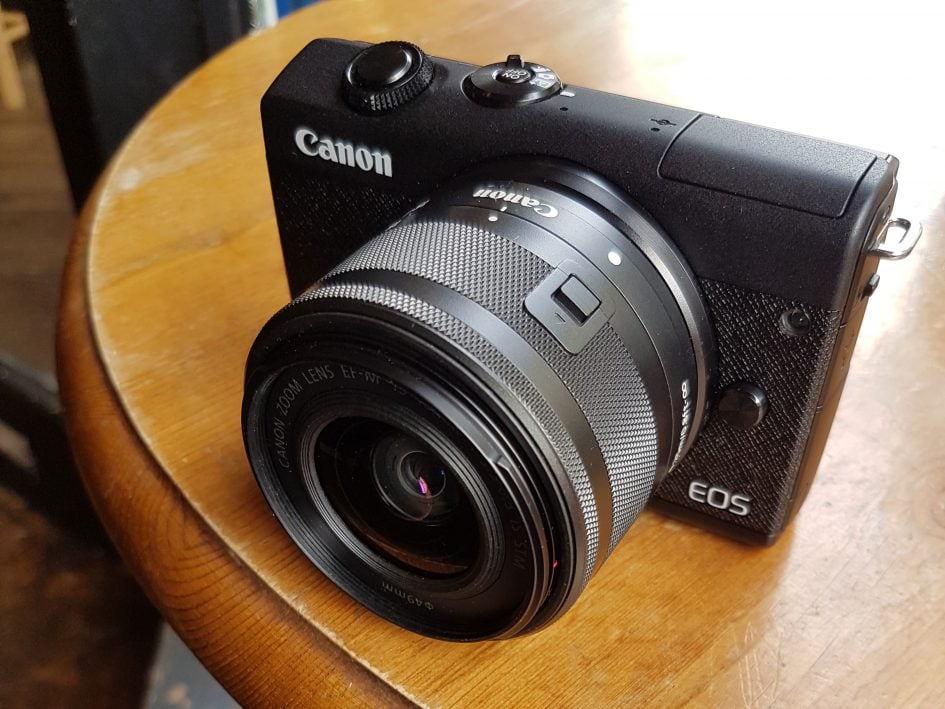 So far so good, but the earlier EOS M100 can also do all of this for around $100 or pounds less. The M200 responds with its newer DIGIC 8 processor which adds finer AF areas, eye detection, support for vertical video, a considerate on-screen record button and 4k movies, albeit with some restrictions. Like the M50 before it, 4k on the M200 incurs a substantial crop and loses Dual Pixel autofocus, instead relying on a slower and less confident AF system; indeed like the M50, I'd say it's best to think of the M200 as only having 1080 video for most situations.

Indeed if the M100 is still available, I'd find it hard to walk past with virtually the same feature-set at a discounted price; see my Canon EOS M100 review for more details. Or if you can spend $100 more, you could alternatively step-up to the Canon EOS M50, one of my favourite lower-priced cameras, which includes a built-in viewfinder, fully-articulated screen and a microphone input, making it much more capable than the M200 for photos and video. Another option to consider is the Canon EOS 200D / Rebel SL2, which is essentially the DSLR version of the M50, again sporting a mic input and side-hinged screen, but switching the electronic viewfinder for an optical one, and often discounted to around the same price as the M200. Now that's even harder to ignore; see my Canon EOS 200D / SL2 review for more details.

You may however notice all of these rival cameras have two things in common: they're all made by Canon and they're all older models. At this price there's actually very little competition other than a handful of entry-level DSLRs or older discounted models. In fact when the older stock runs dry, the M200 will find itself as one of the cheapest cameras around, at which point it could be the only game in town for those on tighter budgets. Ultimately you should check prices on the M100, M50 and 200D / SL2 to see if there's any bargains still available, and I've provided links in the description and pinned comment for you. If they've sold out or increased in price due to demand though, then I can happily recommend the M200 to budget buyers – it's fun, delivers good results and is an absolute doddle to use.

Check prices on the Canon EOS M200 at Amazon, B&H, Adorama, or Wex. Alternatively get yourself a copy of my In Camera book or treat me to a coffee! Thanks!