Canon EOS M100 review - Quality
Quality
To evaluate the noise quality of the Canon EOS M100's sensor, I photographed this still-life scene with it in RAW+JPEG mode at every sensitivity using the EF-M 15-45mm f3.5-6.3 IS STM at f5.6. The camera was mounted on a tripod and the stabilisation was disabled for these tests. JPEGs were generated using the default in-camera settings, while RAW files were processed in Adobe Camera RAW using sharpening of 50 / 0.5 / 36 / 10 and with all noise reduction disabled. The full scene is shown below with the red rectangle indicating the area I cropped for presentation at 100% below. The out of camera JPEGs are on the left with the processed RAW crops on the right.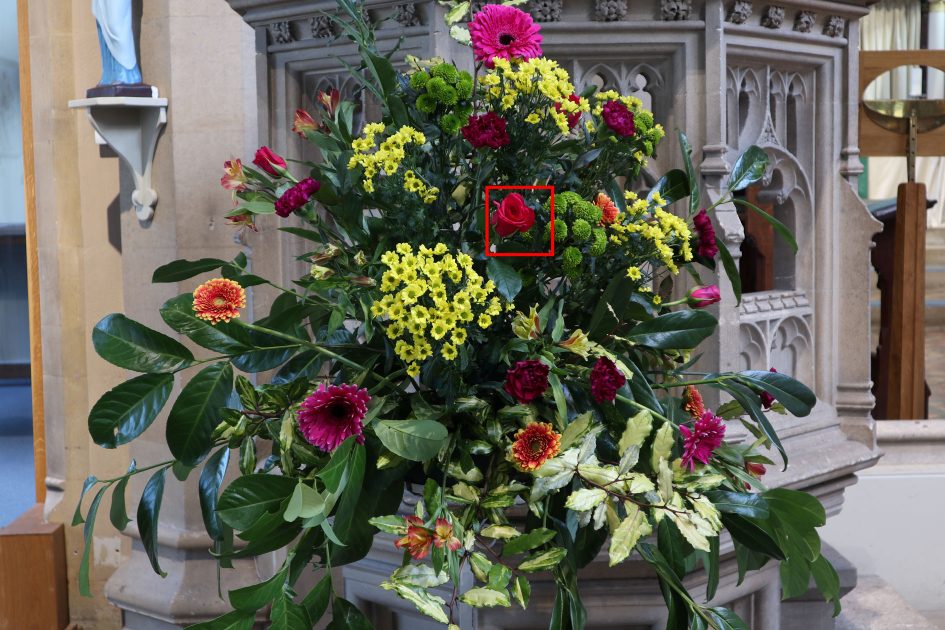 The crops below make for an interesting comparison if only because they show what an excellent job Canon's noise reduction algorithm does at every ISO sensitivity. Even at the base 100 ISO sensitivity the 24 Megapixel sensor is generating a little bit of noise that's visible in the RAW crop, but not in the out of camera JPEG. The price you pay for eliminating the noise is loss of detail, which at the lower ISO sensitivity settings is very slight but becomes more obvious in the comparisons from about 400 ISO upwards.
What can you take away from this comparison? Well, if you're prepared to put up with a little bit of noise in your images, processing the RAW files will allow you squeeze a little more detail from them – that's an option well worth pursuing particularly in the middle of the sensitivity range – say 400 to 3200 ISO.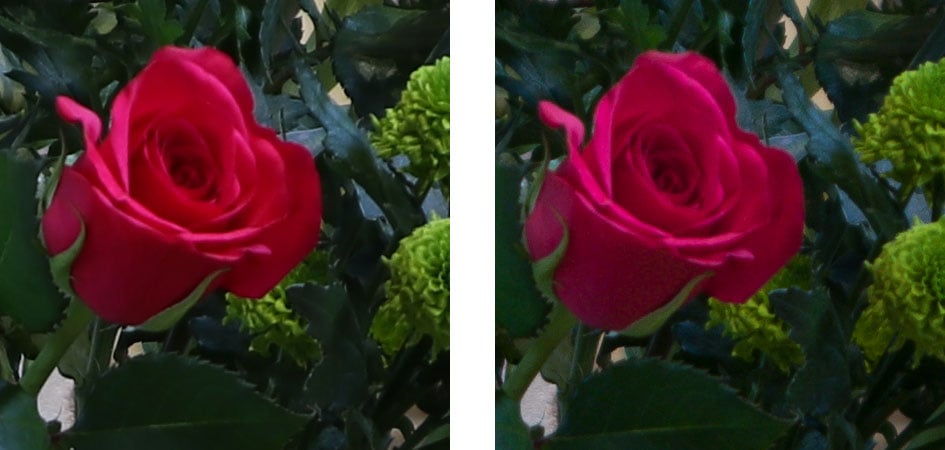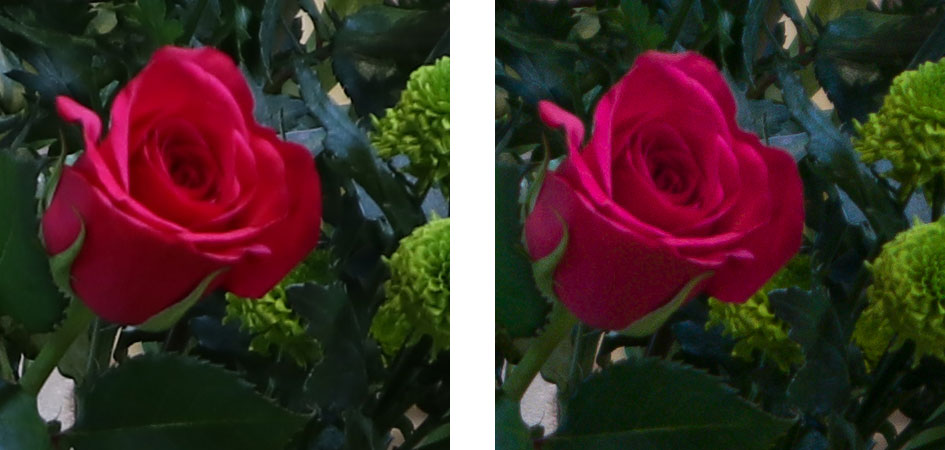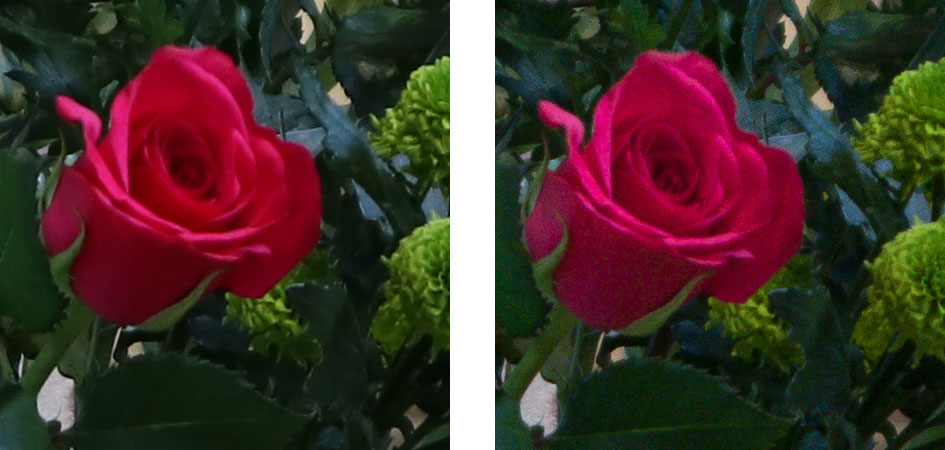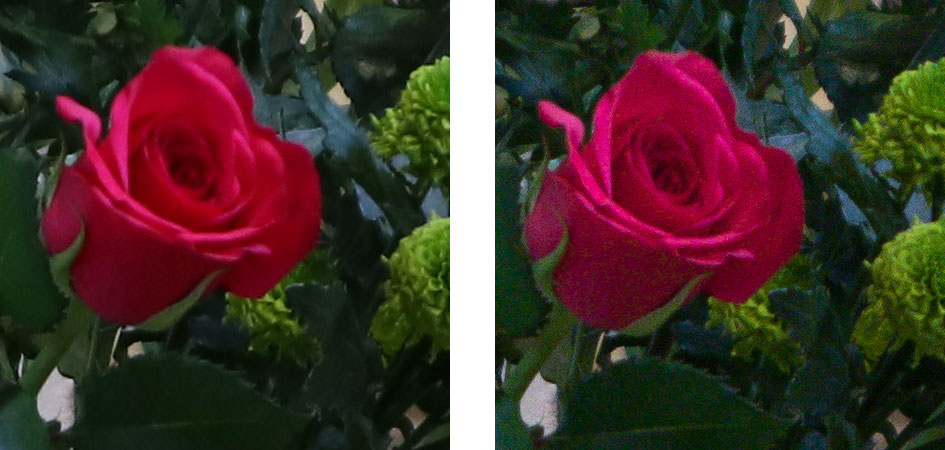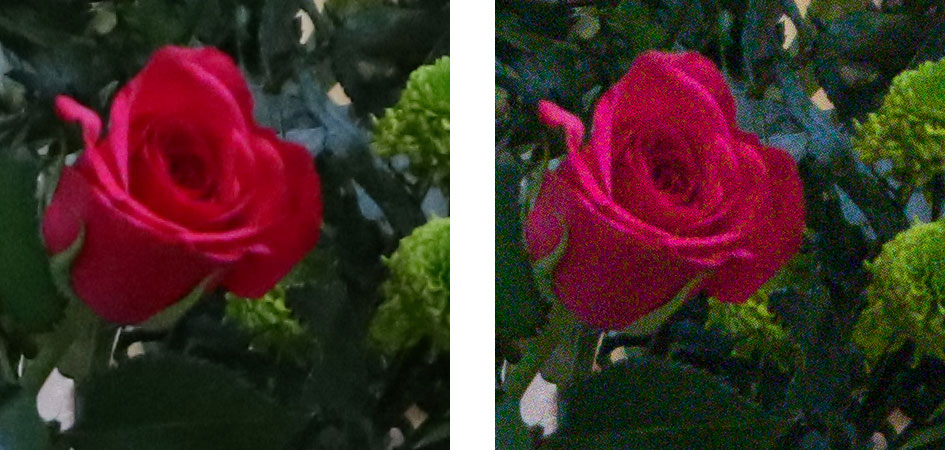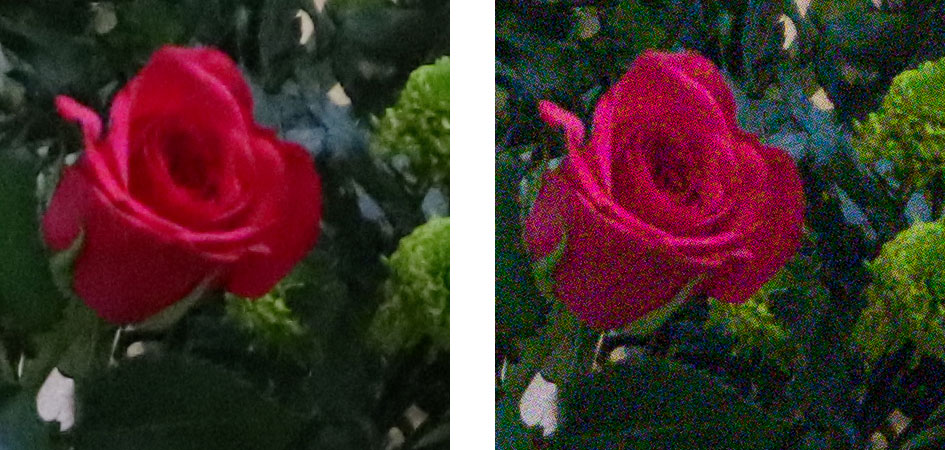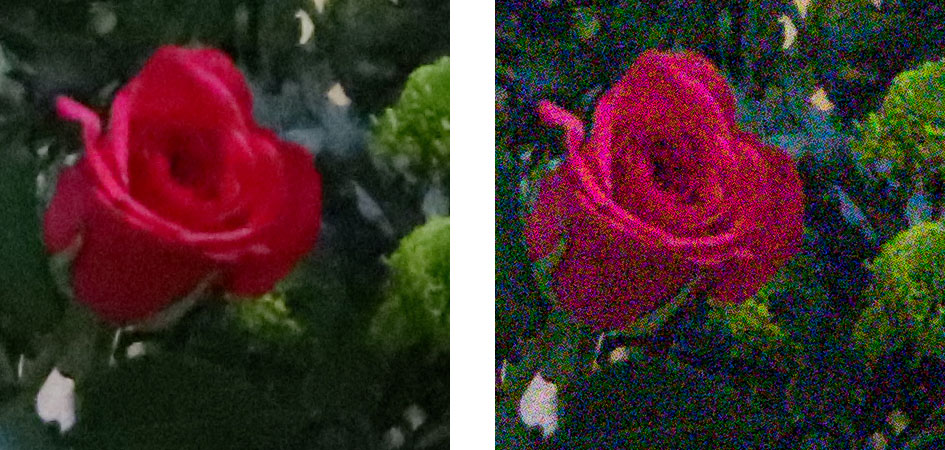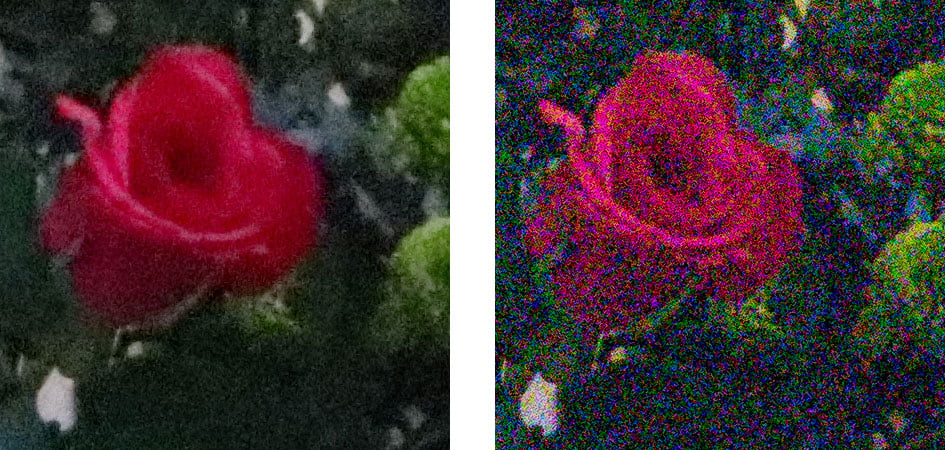 Check prices on the Canon EOS M100 at Amazon, B&H, Adorama, or Wex. Alternatively get yourself a copy of my In Camera book or treat me to a coffee! Thanks!