Canon EOS C70 review – preview
The Canon EOS C70 is the smallest and lightest member of the Cinema EOS range and the first to employ the RF lens mount. Announced in September 2020, it's aimed at documentary, news, corporate, social media and event videography, combining the pro capabilities of the Cinema EOS series with the compact form factor of the EOS R range.
Measuring 160x130x116mm and weighing 1190g (without battery), it's noticeably smaller and lighter than previous Cinema camera like the C300, and while the styling is reminiscent of a stills camera with a built-in portrait grip, the C70 is comfortably shorter than the 1Dx series while incorporating twin SD slots and a wealth of audio connectivity. The C70 inherits the Super-35 sensor from the C300 Mark II with a native resolution of 9.6 Megapixels or 4206×2280 pixels – this allows it to capture Cinema 4k or UHD video without scaling, although rules-out any higher resolutions. 4k is available in 10 bit and up to 120p, and like all Cinema EOS cameras, there's no recording limit, while vents and active cooling should ensure no over-heating. The sensor also supports Dual Pixel autofocus with iR tracking, while Canon's Dual Gain technology allows it to effectively deliver HDR footage out-of-camera. The sensor is not stabilised within the body, instead relying on optical IS, digital stabilisation or gimbals.
The C70 becomes the first Cinema EOS camera to employ the mirrorless RF lens mount. Canon's managed to squeeze-in a new 10-stop variable ND filter, although the Super-35 sensor will mean all lenses will effectively have their field-of-view reduced compared to full-frame EOS R cameras. Canon has however launched the C70 with a new EF-EOS R 0.71x adapter which includes optics to apply a 0.71x field reduction, thereby retrieving the original coverage of an EF lens as if it were on a full-frame body but now with an extra stop of effective aperture. It's effectively Canon's version of the popular speedbooster adapters, and the first to allow EF lenses to fit on the RF mount. Canon's not announced any new native lenses in the RF mount designed for the smaller Super-35 sensor and the adapter won't work on full-frame EOS R bodies either, but it does show Canon is now coupling the RF mount with smaller sensors.
The EOS C70 is priced at 4799 GBP for the body, while the EF-EOS R 0.71x adapter will cost 529 GBP and both are expected by late November 2020.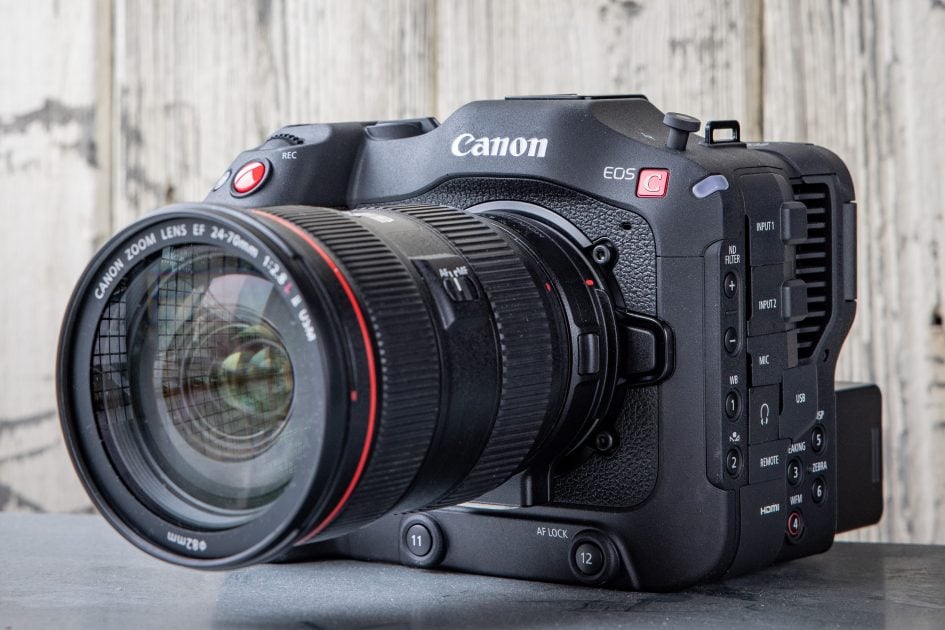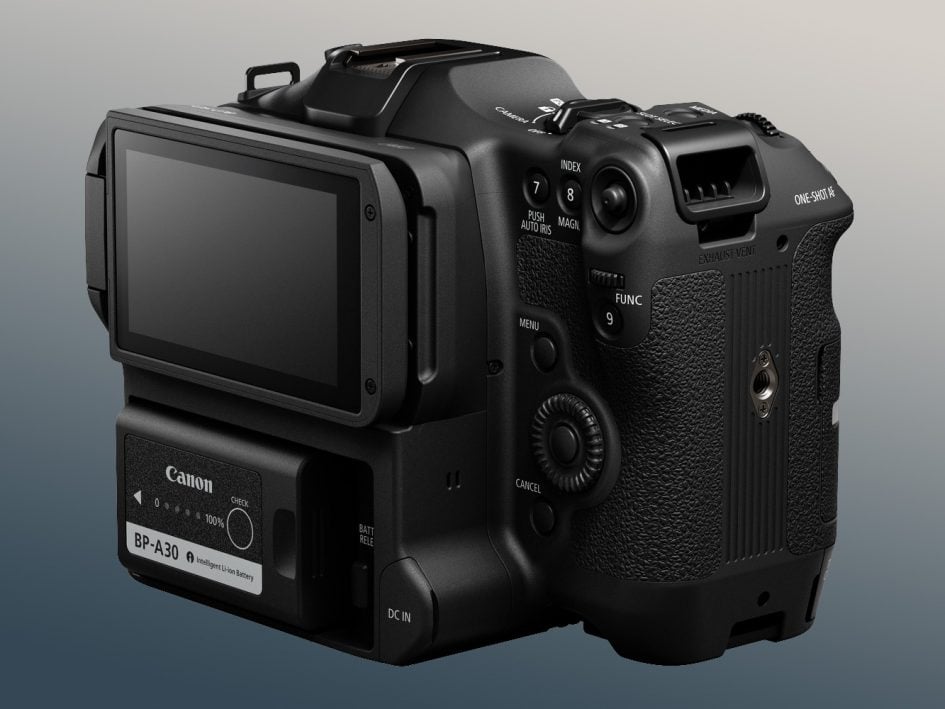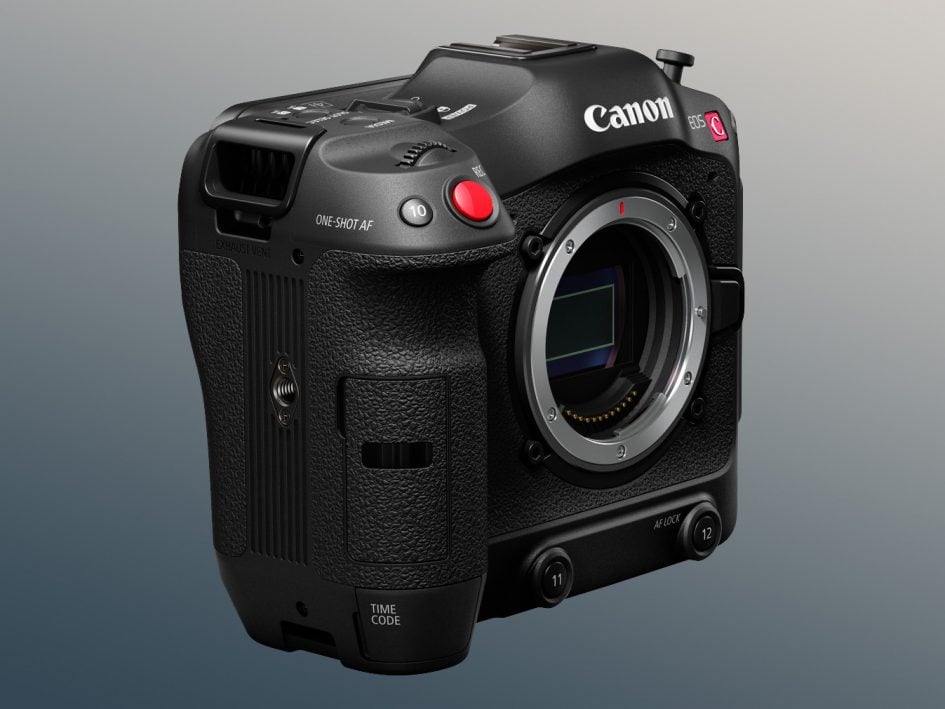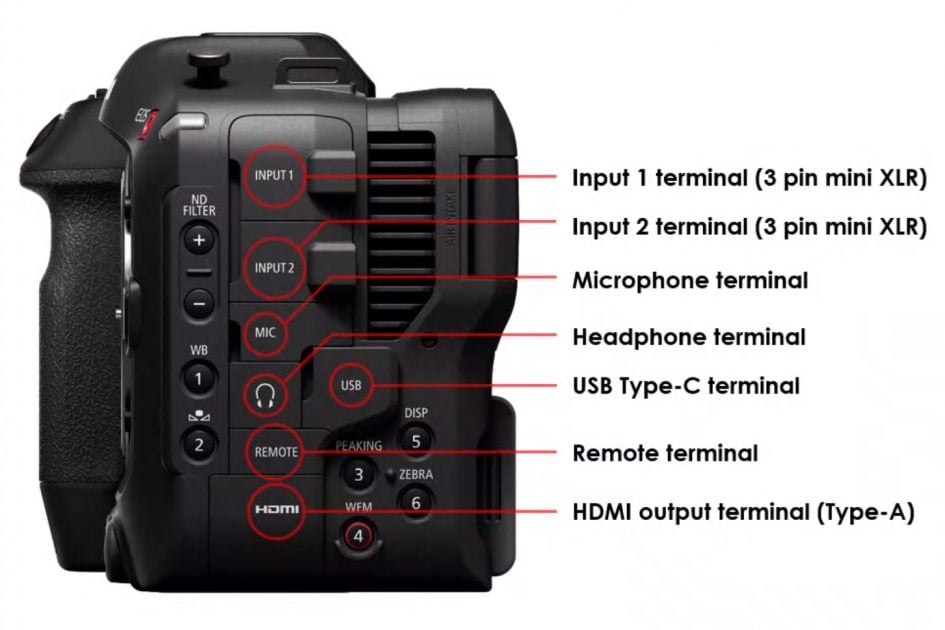 Check prices at Amazon, B&H, Adorama, eBay or Wex. Alternatively get yourself a copy of my In Camera book, an official Cameralabs T-shirt or mug, or treat me to a coffee! Thanks!