Canon EOS 850D Rebel T8i review
Verdict
The Canon EOS 850D, or Rebel T8i as it's known in North America, is a well-featured mid-range DSLR that sits at the top of the triple-digit EOS or Rebel series. It delivers a comfortable step-up in features and handling over the cheaper entry-level models, making it a good choice for anyone who wants a decent DSLR without breaking into four figures. In particular the 45-point viewfinder AF system, fully-articulated touchscreen, 7fps bursts, confident 1080p video and decent wireless connectivity are the highlights.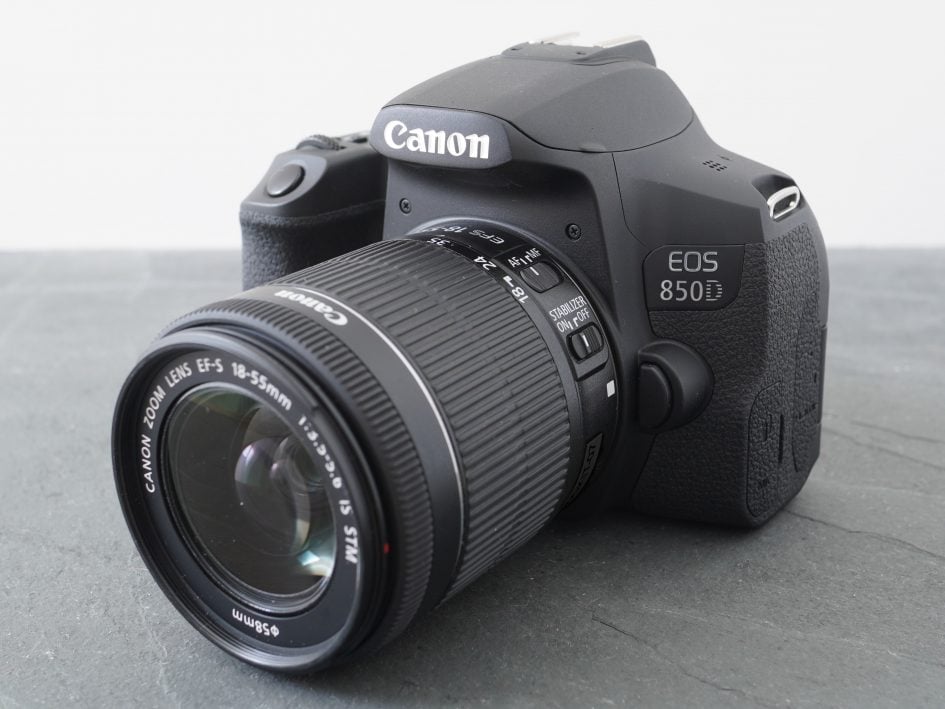 As always though, Canon offers a wide range of models at different price points, each offering a tempting stepping-stone to the next level. One of the biggest threats to the 850D comes from the next model up in the range, the EOS 90D. Interestingly in my tests though, the boost in resolution and ability to film uncropped 4k are actually the least compelling reasons to go for that model. Instead it's the wealth of smaller benefits that make the difference in practice: over the 850D, the 90D has an interval timer, a bulb timer, focus bracketing, a silent electronic shutter option, a faster 1/8000 shutter, a bigger battery, headphone jack, quicker 10fps bursts, a faster card slot, a top information screen, better controls including a joystick and lockable mode dial, along with 1080 / 120p slow motion video, a larger viewfinder and more comfortable grip. Yes, it's a more expensive camera, but I personally feel if you've decided a DSLR is right for you and you're shopping at around this price point, it's well worth investing more in the 90D for the long-term; see my Canon EOS 90D review.

Meanwhile mirrorless cameras may provide a more compelling alternative, especially if you're looking for a smaller body or prefer full-time electronic composition. Within Canon's own range, the EOS M6 II gives you a great deal of the EOS 90D for much the same price as the 850D, although the viewfinder is a separate accessory and the screen only tilts vertically. I'm also still drawn to the EOS M50 which, despite its age, remains a great model with a viewfinder, fully-articulated screen and the same photo and video quality of the 850D in a smaller body at a lower price – and with a wider kit zoom too. The long-term future of Canon's mirrorless EF-M mount may be uncertain, but the basic lenses are covered, EF lenses adapt very well, and there's bargains to be had.

Ultimately the EOS 850D or Rebel T8i is a fine DSLR and one that performs well for the money – and if you're after a Canon DSLR at this price point, I can recommend it. But again if you're looking for a longer-term investment to grow with, you'll find the 90D more powerful overall, so if you can stretch to it, I'd strongly recommend taking the leap.

Check prices on the Canon EOS 850D / Rebel T8i at B&H, Amazon, Adorama or WEX! Alternatively get yourself a copy of my In Camera book or treat me to a coffee! Thanks!