Canon EOS 6D Mark II review
Quality
To evaluate the real-life quality of the Canon EOS 6D Mark II, I photographed this still-life scene with it in RAW+JPEG mode at every sensitivity using the EF 24-105mm f3.5-5.6 STM at 50mm f8. I then repeated the process with the Canon EOS 80D for comparison, using the same lens and adjusting the focal length to match the field-of-view, as well as matching the exposures at each ISO value. JPEGs were generated using the default in-camera settings, while RAW files were processed in Adobe Camera RAW using sharpening of 50 / 0.5 / 36 / 10 and with all noise reduction disabled. Auto Lighting Optimiser was also disabled for this test. The full scene is shown below with the red rectangle indicating the area I cropped for presentation at 100% below. In the first table you can compare the out-of-camera JPEGs and in the second table you can compare the processed RAW files.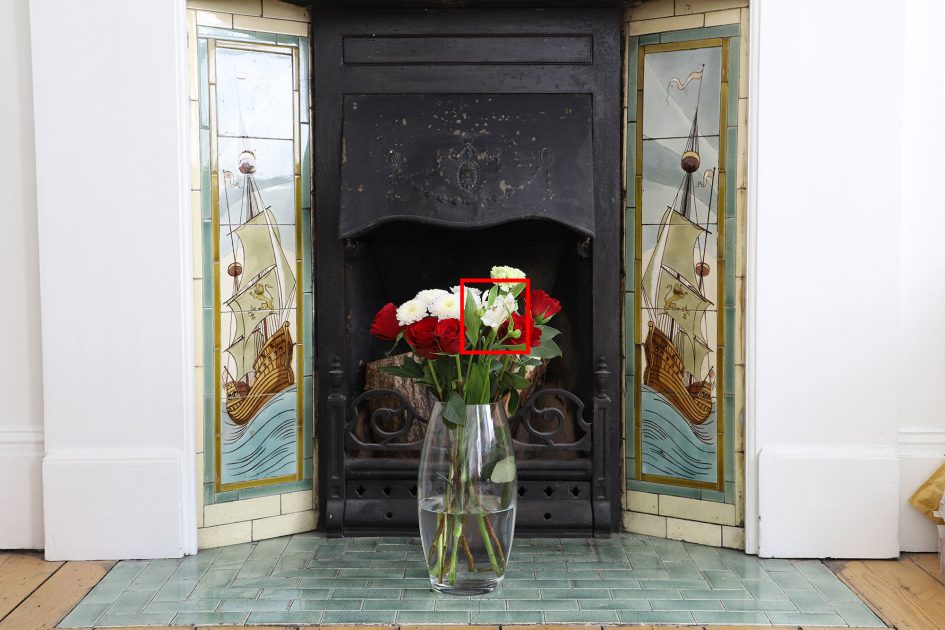 A quick glance at the crops below reveal the 6D Mark II generates JPEGs (using the default settings) that are slightly punchier than those from the 80D: they're a little sharper and more contrasty. There doesn't appear to be any benefit in real-life resolution to the 6D Mark II's extra two Megapixels over the 80D, but to my eyes, the 6D Mark II JPEGs are more pleasing and better-balanced. They're ready to go without any further effort. There's also a satisfying crispness to them – something I noticed throughout my time with the camera.
As the sensitivity increases, the effect of noise and noise reduction is seen much sooner on the 80D crops as you'd expect. At 800 and 1600 ISO there's an overall softening of details on the 80D crops that just isn't visible on the 6D Mark II. Indeed it's only at 3200 ISO that you begin to notice a minor degradation in quality from the 6D II, at which point the 80D JPEGs are suffering from softness and reduced detail when viewed at 100%. This pattern continues upwards through the sensitivity range with the 6D Mark II enjoying around two stops benefit over the 80D.
My second comparison involves the RAW files which I deliberately processed with zero noise reduction and fairly high sharpening to reveal what's going on behind the scenes. You can see this second table lower on the page.
Despite sharing the same processing settings, the 6D Mark II still delivers slightly crisper results in the crops below compared to the 80D, and in terms of noise patterns, they're unsurprisingly more obvious on the 80D too. Look at the flat colours in the leafs and you'll notice a fine sprinkling of noise on the crops from both cameras fairly early-on, but it's more apparent on the 80D at the same sensitivities. By 800 ISO there's noticeable chroma noise on the 80D that's much more subtle on the 6D Mark II; this becomes much more apparent at 1600 ISO and upwards. Once again I'd say there's at least one and closer to two stops of benefit of the 6D Mark II over the 80D when it comes to noise.
It doesn't come as a surprise to find a larger, newer sensor out-performing an older, smaller one, but there's no givens in this industry so it's good to see it illustrated in practice. Normally I'd expect at least one stop of benefit in high ISO performance for full-frame over APSC when both sensors share a similar resolution, but in my tests here it was closer to two for both JPEG and RAW, which is a good result. Throughout my tests with the 6D Mark II it also consistently delivered an overall crispness that was very satisfying – always detailed and balanced, but never unnatural. The bottom line is I'm very satisfied by the image quality from the 6D Mark II. Check out my sample images for many more examples, or head to my verdict or back to my in-depth review pages (which also includes a brief analysis on dynamic range).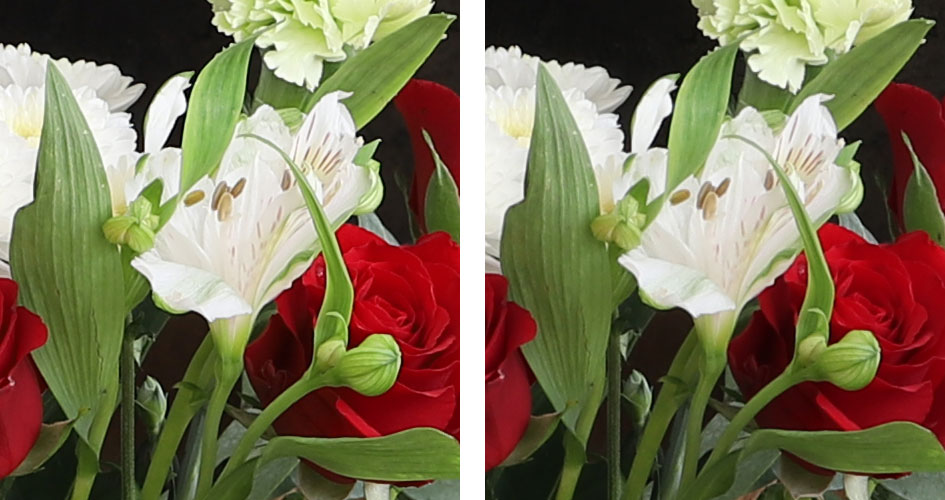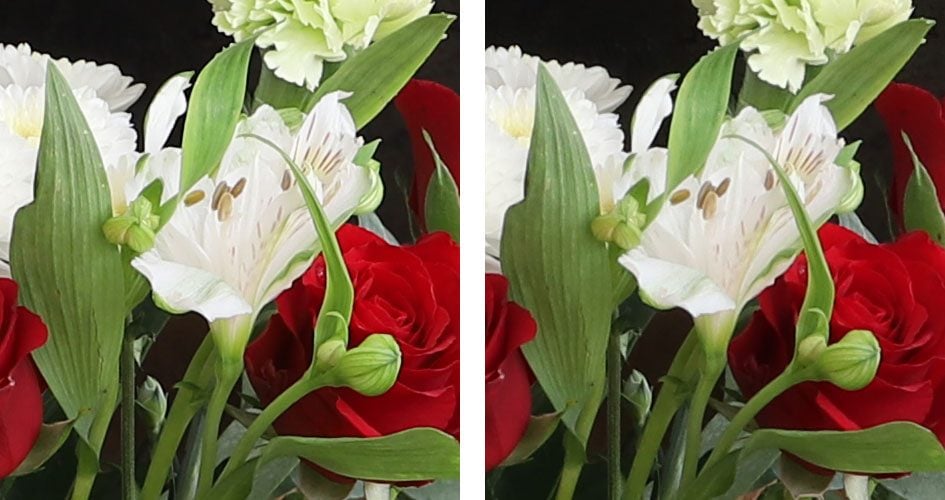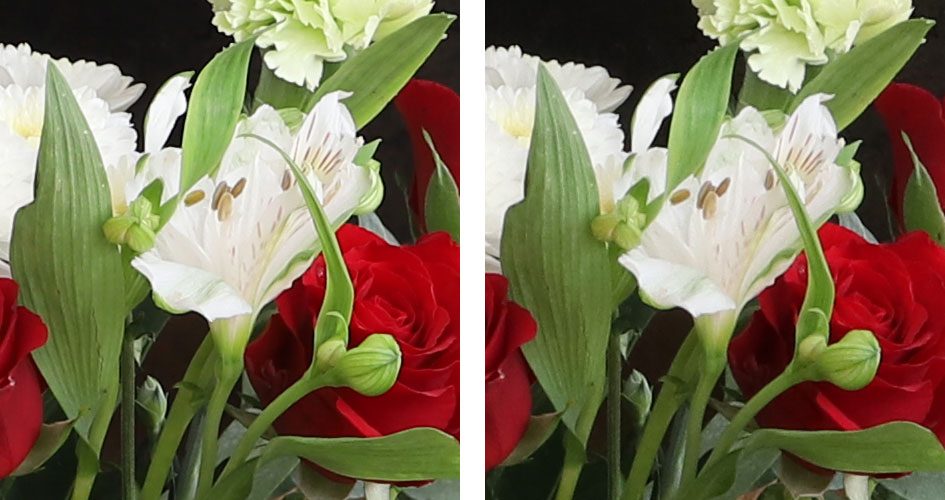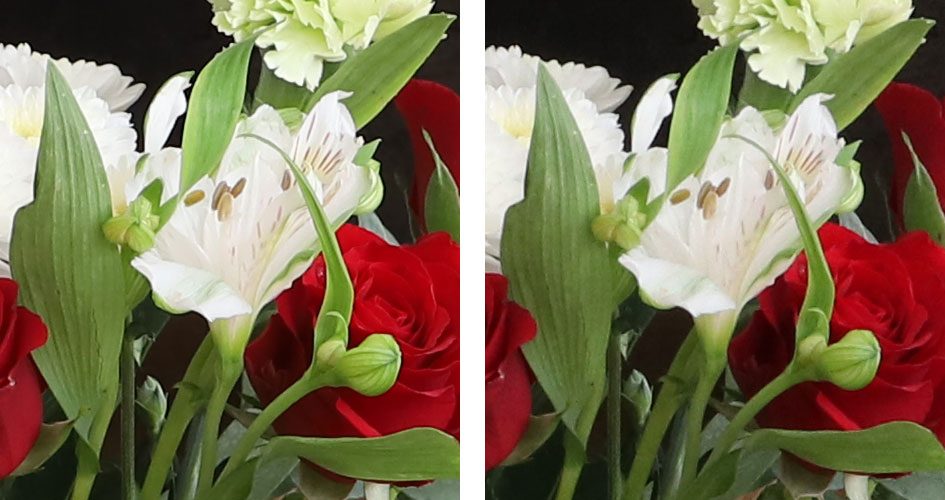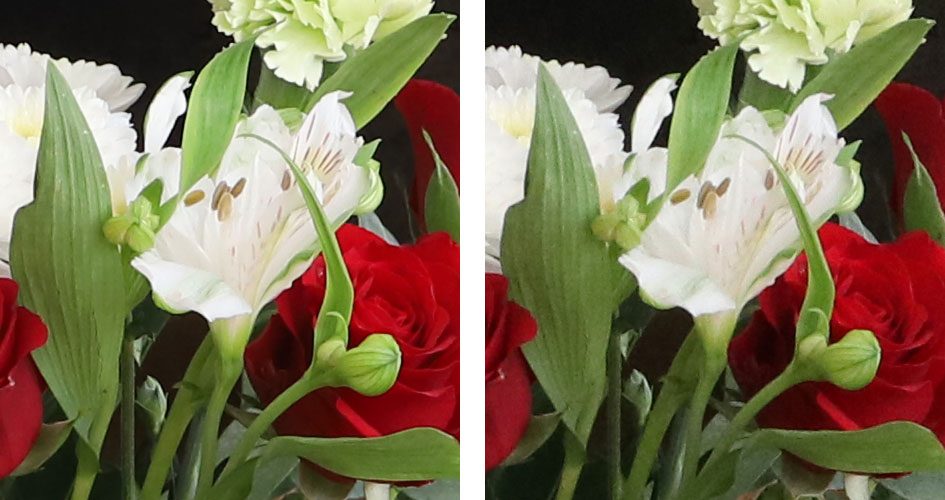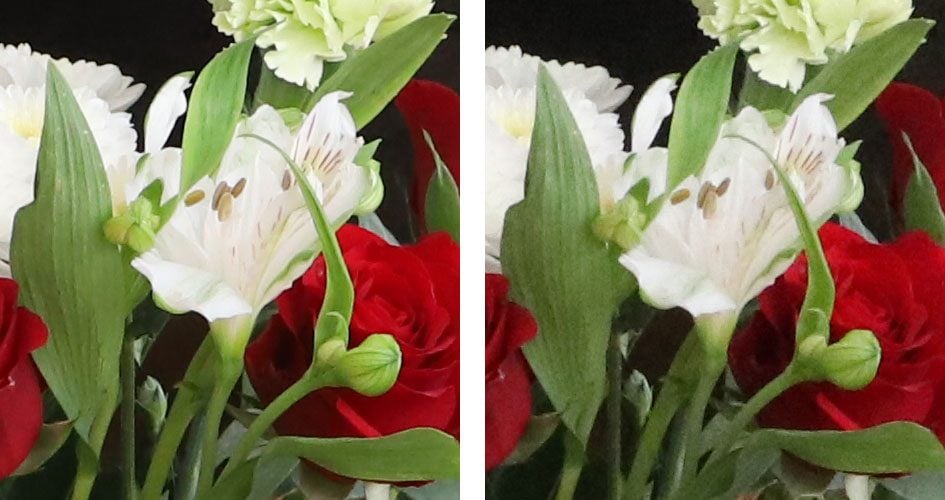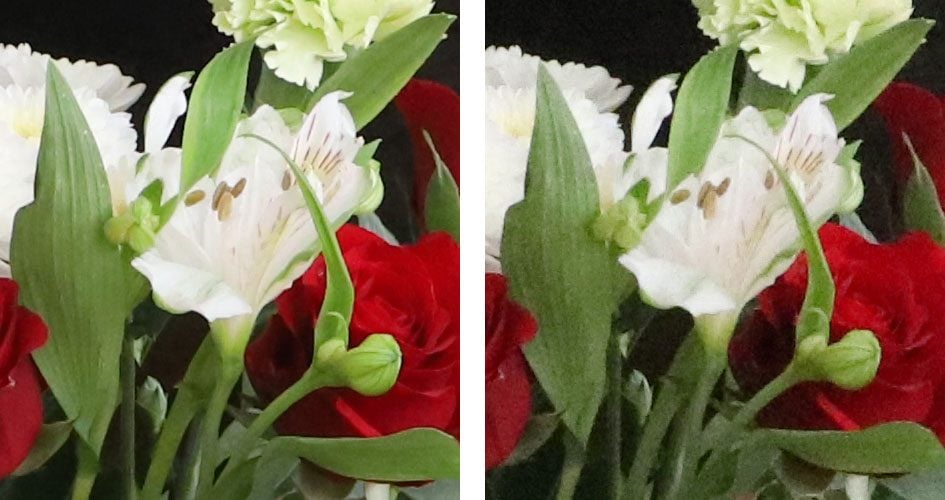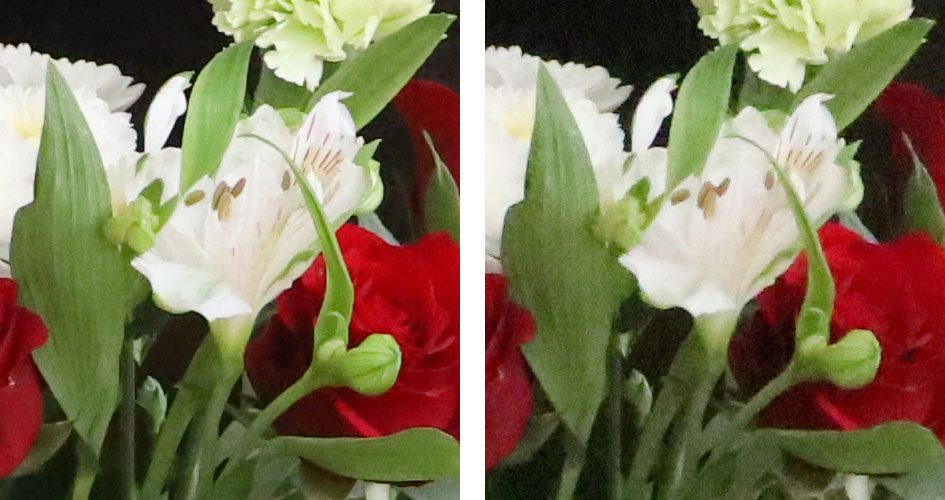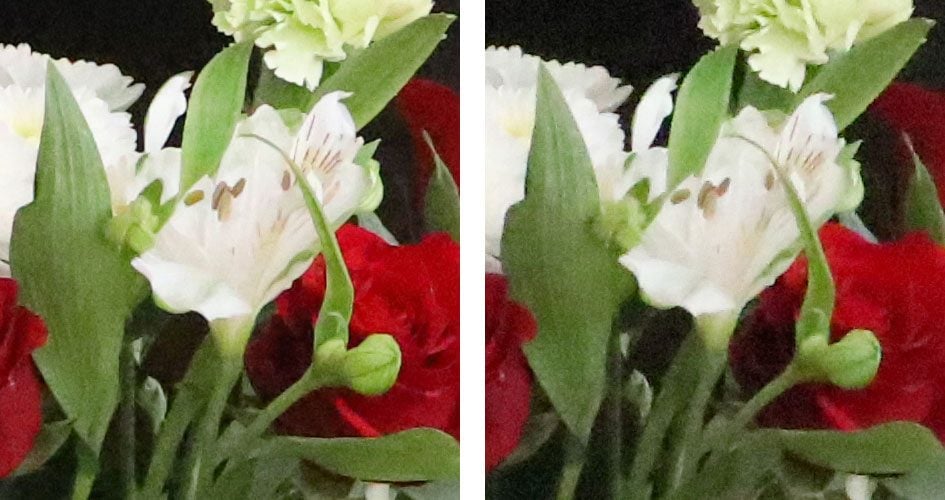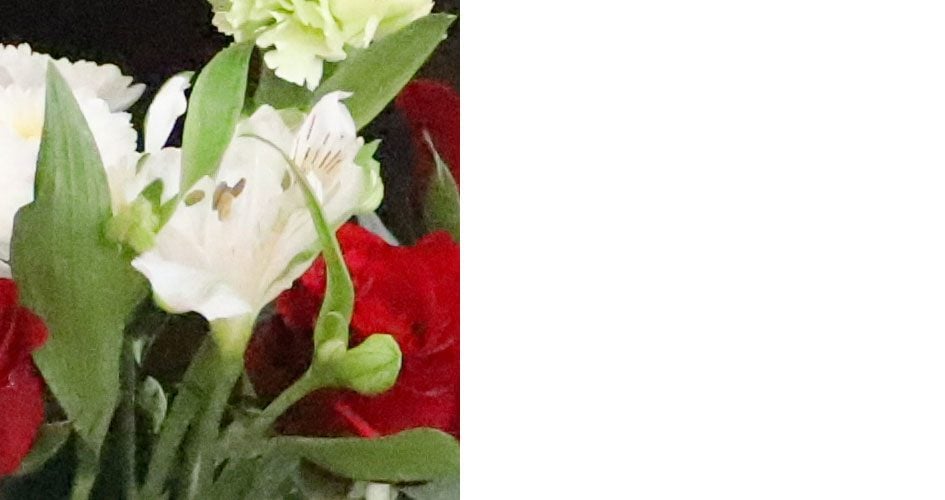 Above left: Canon EOS 6D Mark II at 40000 ISO. 100% crop from OOC JPEG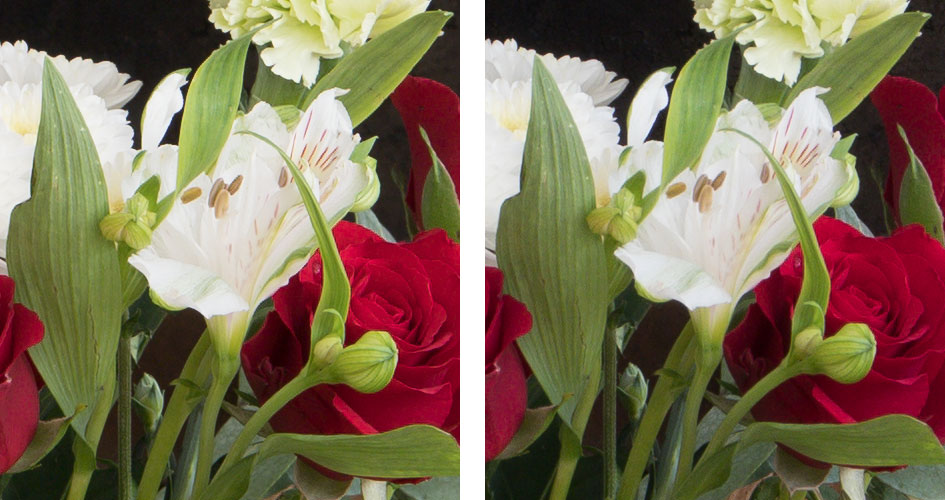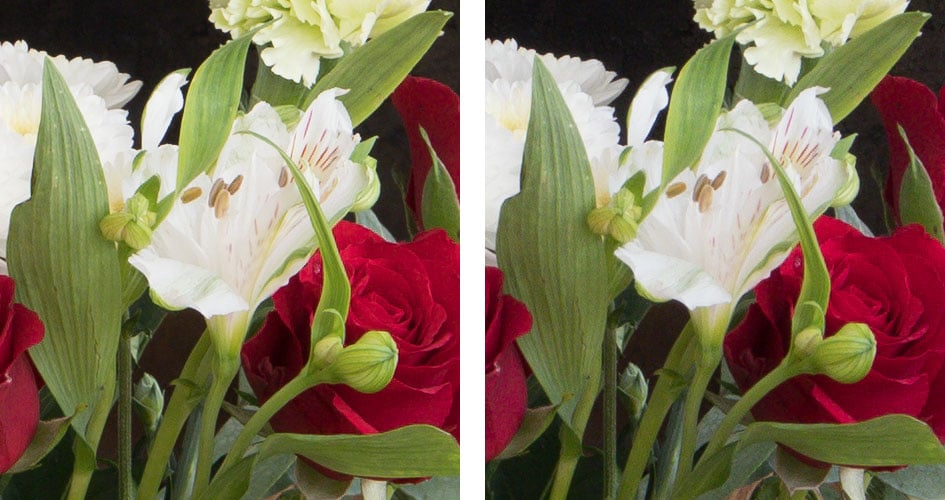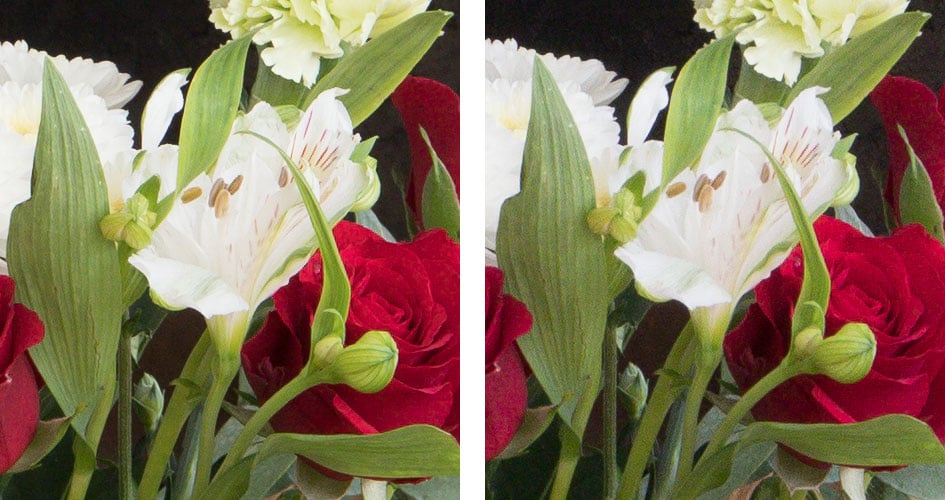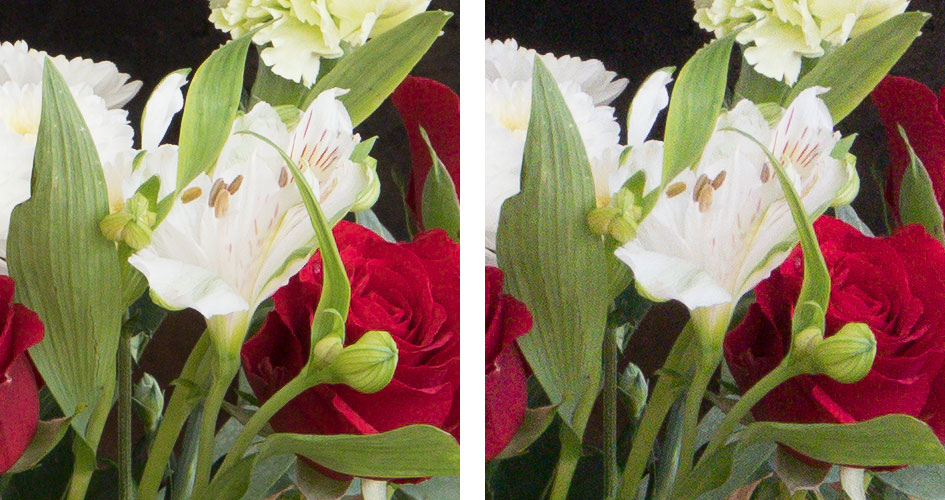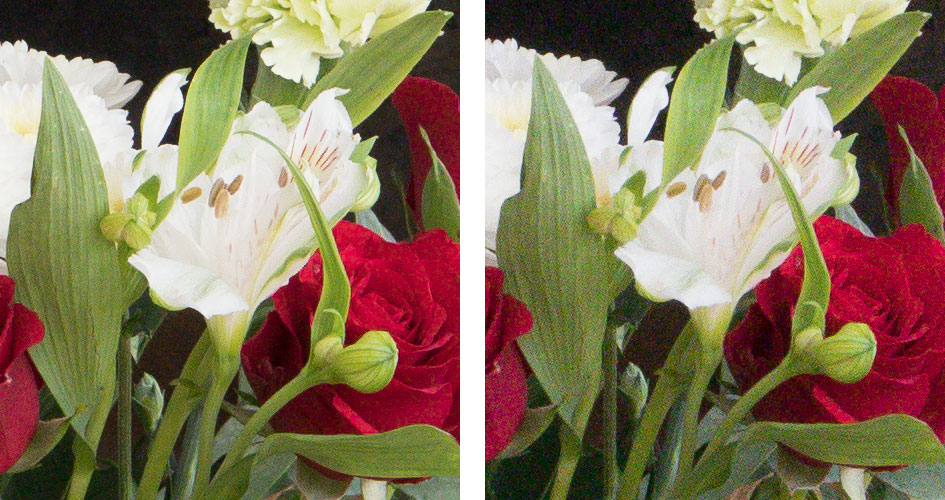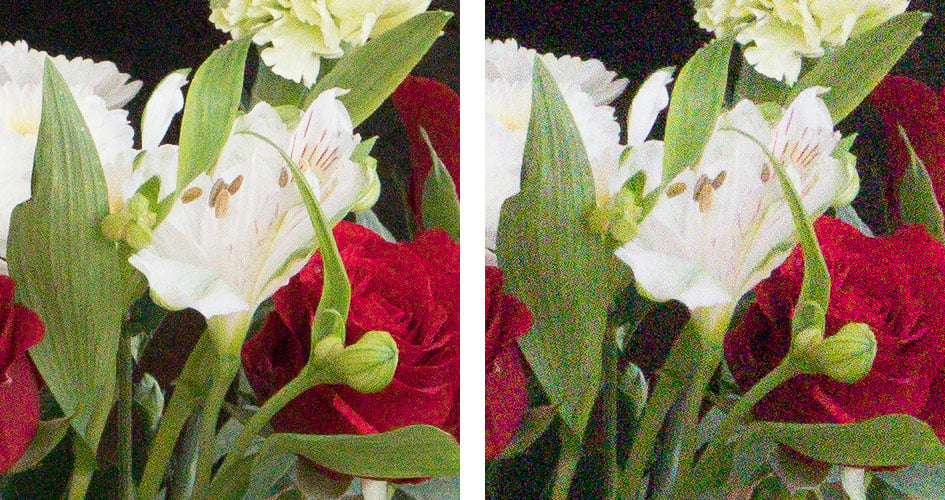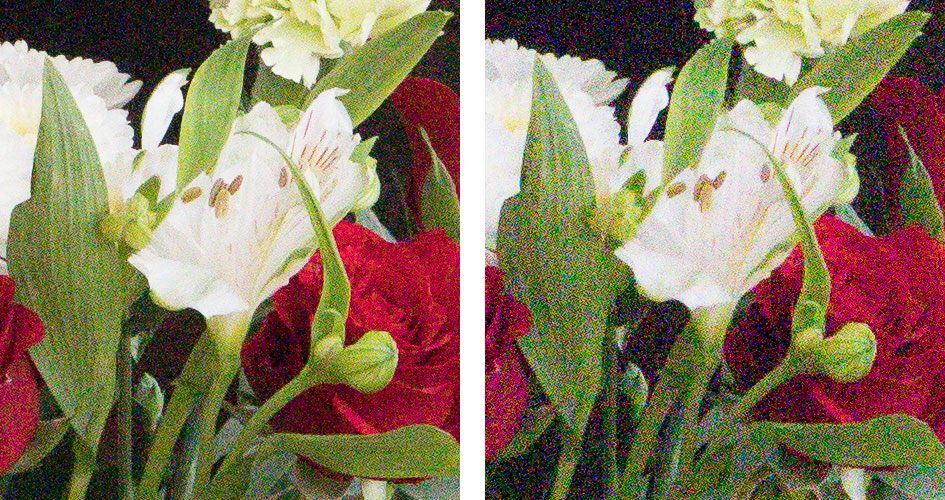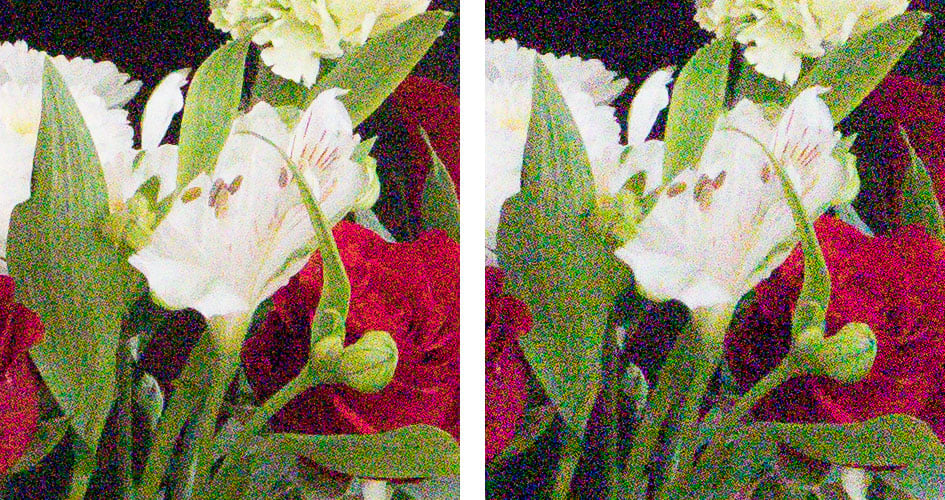 Above left: Canon EOS 6D Mark II at 25600 ISO. Above right: Canon EOS 80D at 16000 ISO. 100% crops from RAWs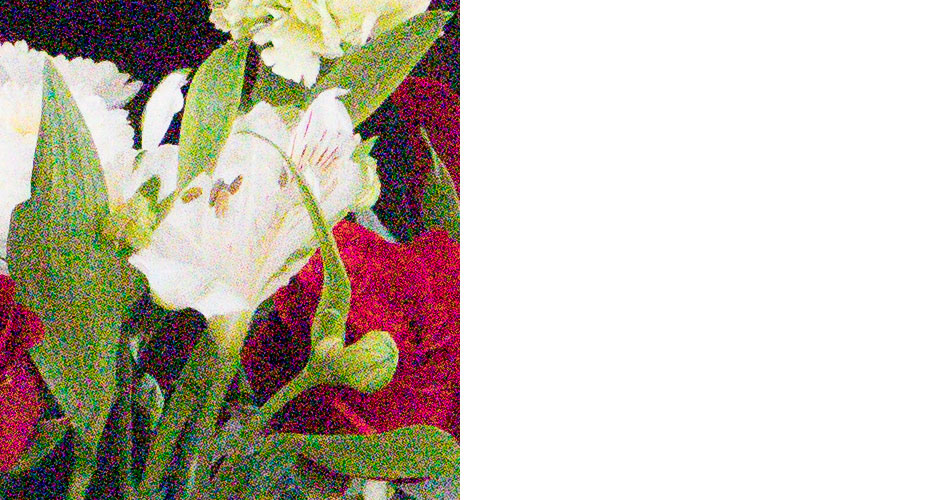 Check prices on the Canon EOS 6D Mark II at Amazon, B&H, Adorama, or Wex. Alternatively get yourself a copy of my In Camera book or treat me to a coffee! Thanks!