Canon EOS 5D Mark IV review
Verdict
Canon's EOS 5D Mark IV is the long-awaited fourth model in the enormously popular series of full-frame DSLRs. Coming over four years after the previous EOS 5D Mark III, the Mark IV boosts the resolution to 30.4 Megapixels with a new full-frame sensor that supports Dual Pixel CMOS AF for confident refocusing during Live View and movies. It accelerates continuous shooting from 6 to 7fps, inherits the 61-point AF system and 3.2in touch-screen of the EOS 1Dx Mark II, and can film 4k movies (in the DCI Cinema format) up to 30p, along with 1080 / 60p and 720 / 120p. The body shares essentially the same control layout as before so will be immediately familiar to owners of the Mark III, but now features improved weather-proofing along with a built-in GPS and Wifi with NFC.
It certainly sounds like Canon's thought of everything, and it mostly bears-out in practice with the 5D Mark IV exuding confidence and delivering great results whether shooting stills or movies. The photo quality is a step-up in resolution and dynamic range over the Mark III and the 4k movies capture comfortably greater detail. The camera feels tougher and faster, while the modern feature set finally equips it with the movie autofocus and touch-screen it always deserved along with decent wireless connectivity.
Judged in isolation against and within Canon's own range, there's really little to complain about. Sure there's a number of limitations on the movie mode – no focus peaking, zebras, log profile nor 4k HDMI output, not to mention a mammoth bit rate and tight crop when filming 4k – but overall the 5D Mark IV is a powerful and capable DSLR that represents a significant upgrade over the Mark III in every regard.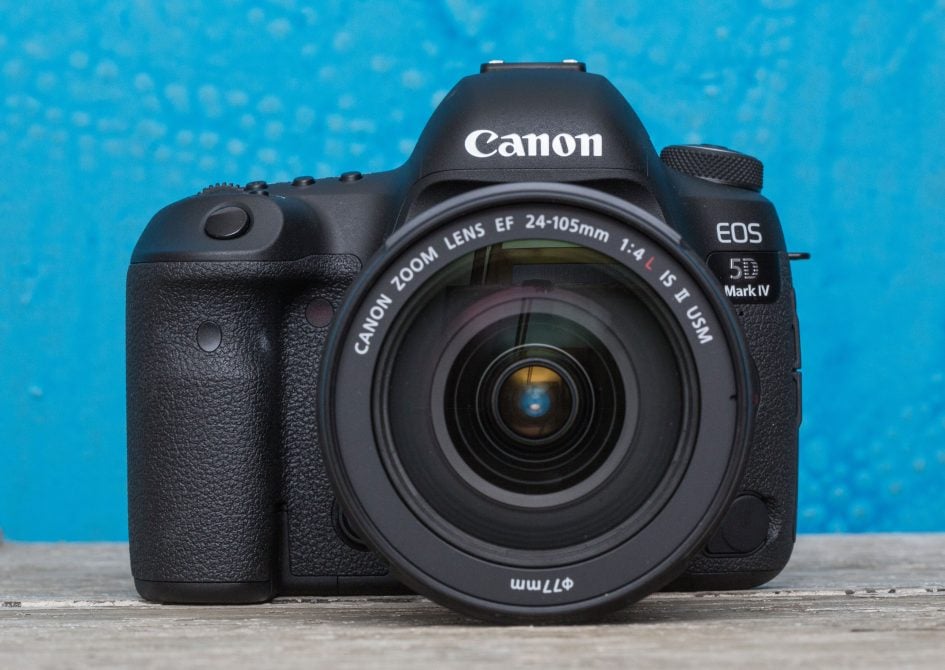 The highlight is of course the new sensor, capturing greater detail and dynamic range than its predecessor, while importantly including Canon's fantastic Dual Pixel CMOS AF technology. The ability to confidently refocus in Live View and movies transforms the usability of the camera: it'll smoothly track subjects, including human faces, as they come towards you, or you can simply tap on the screen to perform focus-pulling without a hint of hunting. It works brilliantly.
The new Dual Pixel RAW mode is less successful though. While technically intriguing, the degree of adjustment possible is minor to say the least. Forget about significantly changing the plane of focus after the event in the way you can with Lytro or Panasonic's Post Focus – Dual Pixel RAW will barely move the plane of sharpness in a typical portrait from one side of an eyelash to the other. But if you reign-in your expectations and treat it as a way to enhance the sharpening, it remains a useful tool. Meanwhile the bokeh shift option hints at possible stereoscopic applications in the future – see my example below generated from a single Dual Pixel RAW frame.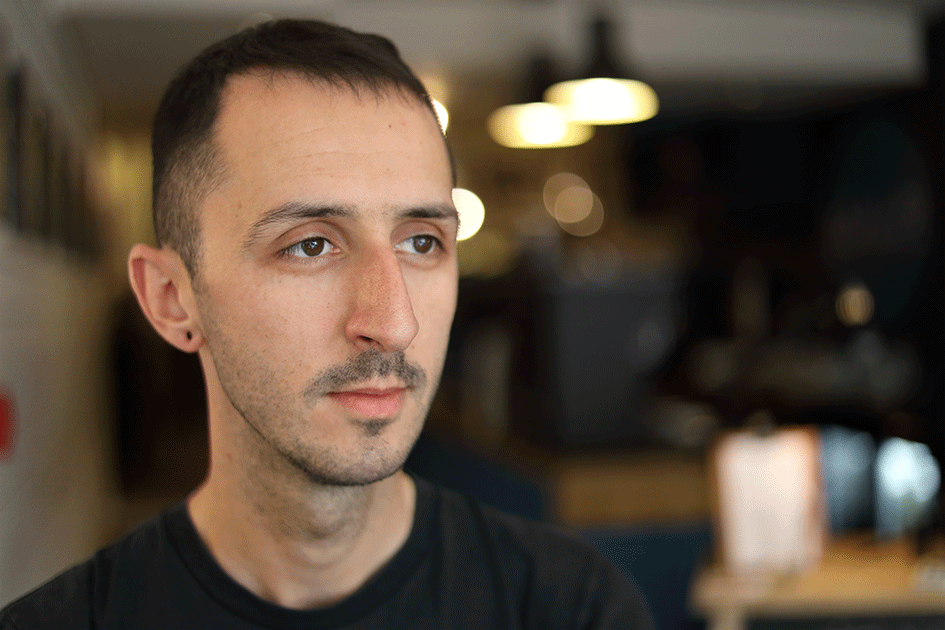 The 4k movies look great, capturing a noticeable step-up in detail over 1080p, and again enjoy the benefits of smooth focusing and a touch-screen. A noted earlier it could have been even better with focus peaking, zebras, a tilting screen and a log profile, but the more serious limitations are the lack of 4k output over HDMI, the monstrously high 500Mbit/s bit rate that chews through memory at 4GB per minute, and the severe crop that results in a 1.64x horizontal field-reduction. Number nerds will recognise the field-reduction for 4k is in fact a little tighter than APS-C, which not only means having to use very short lenses for wide coverage, but makes you wonder if an actual APS-C camera could perform similarly for 4k. Well wonder no more dear reader, as I tested it against the Fujifilm XT2 and Sony A6300 and as you'll see in my Canon 5D Mark IV movie noise results, they all deliver similar video quality.
As such if you were buying the 5D Mark IV mostly – or even solely – for shooting 4k video, you could achieve much the same result with a smaller, lighter and cheaper mirrorless camera, while also enjoying a broader feature-set. It would be remiss of me not to mention the heftier body of the 5D Mark IV is better at dissipating heat than a compact mirrorless and the default battery lasts longer too, but don't kid yourself you'll enjoy any benefit of a larger full-frame sensor when filming 4k on the 5D IV.
I think the biggest problem with the 5D Mark IV though is that it's arrived a year later than it should have. Once again I have few complaints with the camera in isolation, but there's simply no getting away from the fact Sony delivered a feature-packed high resolution full-frame body with 4k video over a year earlier. Indeed with higher resolution stills, the choice of two 4k framing modes, built-in stabilisation, Log profiles, 4k HDMI output and a tilting screen, all packed into a smaller, lighter and slightly cheaper body, the Sony A7r Mark II is impossible to ignore. And again if your primary goal is to film 4k video, you can match the quality of the 5D Mark IV with APS-C bodies like the Sony A6300 at a third of the price while again enjoying focus peaking, 4k HDMI output, log profiles and a tilting screen.
Before my final wrap-up, here's a more detailed feature comparison with the Sony A7r Mark II.
Canon EOS 5D Mark IV vs Sony A7r Mark II
Arguably the biggest rival for the EOS 5D Mark IV isn't a traditional DSLR, but the mirrorless A7r Mark II from Sony. This second generation body may now be over a year older than the 5D Mark IV, but Sony packed it so full of technology and features, it remains one of the most capable cameras around. In addition, its ability to convincingly autofocus many modern Canon EF lenses via the Metabones Smart Adapter IV saw a number of Canon owners switch systems as they kept waiting for a full-frame EOS with either very high resolution stills or 4k video. The Sony also enjoys the benefit of having been out for a year and is typically sold at least 10% cheaper.
So how do the features compare? Both cameras have full-frame sensors, but the Sony A7r II sports almost 50% more pixels in total: 42 Megapixels versus 30 on the Canon 5D Mark IV. In my tests on JPEG images from both cameras, the Sony enjoys a visible resolution advantage given a good enough lens, but interestingly there's little between them on noise – despite the larger pixel pitch of the Canon. I'm looking forward to comparing RAW output from both once the 5D IV is fully supported by Adobe, and will update my results pages accordingly.
Both bodies can film 4k video up to 30p, but their implementations are quite different. Canon's 5D Mark IV takes a 1:1 crop which should avoid scaling artefacts, but results in a fairly severe field-reduction crop. In contrast the A7r II offers two 4k modes, one applying an APSC crop, the other using the full frame width with no field reduction. In my tests the APSC mode on the A7r II delivers visibly crisper results than the full-frame mode, but when wide coverage is required, it's nice to have the full-frame option. As it stands, it'll require a very short focal length lens to enjoy wide coverage in 4k on the Canon, and if you're switching between shooting 4k and still photos, the difference in coverage could prove frustrating.
Both cameras also employ very different encoding for 4k: Sony uses its XAVCS codec at 100Mbit/s while Canon uses Motion JPEG at 500Mbit/s. This means the 5D Mark IV will eat through your memory around five times faster, but the footage should be quicker to edit and easier to extract still images from. On the other hand, the Sony outputs 4k (8-bit / 4:2:2) from its HDMI port so you can connect an external recorder for even milder compression if desired. Annoyingly the 5D Mark IV will only output 1080p over its HDMI, not 4k. Speaking of other formats, both bodies will also film 1080 up to 60p and 720 up to 120p.
Both cameras offer phase-detect autofocus on the imaging sensor for video and in Live View (of course the Sony is 100% Live View). Again though the approaches are different with Canon employing Dual Pixel CMOS AF which can switch pixels between AF and imaging duties, whereas Sony permanently devotes some pixels to AF only. Despite their technical differences, both end up delivering similar performance in terms of movie and Live View AF, although the Canon has the benefit of a touch-screen, while the Sony has the benefit of a tilting screen.
If you're into grading footage, you'll appreciate the Log profiles on the Sony and wonder why Canon doesn't offer something similar; meanwhile 5D IV videographers have to film in the Neutral profile with everything turned down. It's not ideal, although at least the standard Canon picture styles can be used at all sensitivities, whereas Log profiles tend to start at fairly high ISOs. Videographers will also appreciate the presence of focus peaking and zebra patterns on the Sony to aid focusing and exposure respectively, both of which are absent on the Canon. You could of course connect an external monitor with these facilities, but it's nice to have them built-into the body.
A unique advantage the Sony A7r Mark II enjoys over the Canon 5D Mark IV is built-in stabilisation that shifts the sensor and works with any lens you attach. In my tests it was only effective for a couple of stops, but the fact it works with new and old lenses, native or adapted, and in stills or video, is a boon. In contrast, the Canon requires optically stabilised lenses to combat the shakes.
Another advantage of the Sony is having a screen that tilts vertically, allowing more comfortable framing at high or low angles, while the electronic viewfinder lets you shoot movies and playback images or videos. But the 5D Mark IV fights back with a larger screen that's also touch-sensitive, allowing you to tap to refocus. Sony really needs to see the value of touch-screens, especially for video.
Canon's 5D IV also boasts two memory card slots compared to just one on the A7r II, and while both bodies feature Wifi with NFC, only the 5D Mark IV also boasts a built-in GPS receiver. If you're shooting with the optical viewfinder, the battery life is also comfortably longer, with roughly three times the maximum frame count. But when it comes to charging, the Canon demands the external AC-powered unit, versus internal charging over USB on the Sony. The A7r Mark II can even shoot while being powered over USB, so for those long timelapses, you can simply connect a USB battery pack.
Continuous shooting is a win for the Canon 5D IV, shooting 7fps to the Sony's 5fps. But with a fully electronic shutter option, the Sony A7r Mark II offers the chance to shoot in complete silence as opposed to a little more quietly than normal on the Canon – great for weddings or other discreet situations. Even shooting normally, the Sony employs an electronic front-curtain shutter which minimises the negative impact of vibration and shutter-shock.
Lens selection is an interesting one as you'd assume the 5D Mark IV wins with its considerably larger native catalogue, but fit a Metabones Smart Adapter IV and the Sony A7r Mark II will let you fit EF lenses, and the latest ones will even autofocus pretty well. Then of course there's the native FE lenses from Sony and Zeiss, many of which have excellent quality. A tough one to weigh-up, but for me I think the sheer choice available to the Sony natively or via adapters is enormous.
Ultimately though the choice between them really boils down to whether you prefer shooting with the optical viewfinder of a traditional DSLR or the full-time electronic composition of a mirrorless camera. In addition there's the difference in body size and weight, and like the viewfinders, there's pros and cons to both approaches. An optical viewfinder doesn't lag or become noisy and it also allows the battery to last longer, but an electronic viewfinder can deliver a bigger image with a wealth of shooting and focusing aids, previews of effects and white balance, and can also be used for filming movies and playing back images and footage – a boon in bright conditions which makes those loupe accessories for DSLRs seem terribly old-fashioed. As for the respective bodies, some love the light weight and compact size of mirrorless, while others enjoy the larger grip of a DSLR, not to mention its greater ability to dissipate heat and avoid over-heating. It's a personal choice.
It's certainly a tough one to weigh-up as both bodies offer so much. Again I feel it boils down to which style you prefer: DSLR or mirrorless. If it's the latter, check out my Sony A7r Mark II review for more details. If your priority is video, you should also consider the A7s Mark II which thanks to its lower resolution 12 Megapixel sensor, offers much larger pixels for 4k video, in turn allowing superior performance in low light not to mention no scaling or field-reduction issues – see my Sony A7s Mark II review. And if you're a videographer who's happy to handle a crop when shooting 4k, also consider the A6300 which offers peaking, zebras, electronic composition, a tilting screen, 4k HDMI output and log profiles all for less than one third the price of the 5D Mark IV, not to mention 11fps burst shooting. Of course the A6300 only has an APSC sized sensor, but remember if you're filming 4k on the 5D IV, you're actually using an area that's a tad smaller than APSC, thereby ignoring any benefits of having a full-frame sensor – see my Sony A6300 review.
Canon EOS 5D Mark IV final verdict
Canon's EOS 5D Mark IV is the body many photographers have been waiting for, upgrading key aspects of the best-selling Mark III, while maintaining its core-premise of capturing great quality stills and video. Many of the upgrades were expected – necessary even – such as 4k video, Dual Pixel CMOS AF and built-in Wifi, but it's great to also find a large touchscreen and built-in GPS receiver, while the boost in resolution, improved AF and quicker burst shooting are useful upgrades to the core features. The new Dual Pixel RAW mode also shows Canon thinking how it can exploit existing technology and while the adjustments can be subtle to say the least, some results hint at intriguing future possibilities.
Once again, beyond some annoyances in the movie mode, there's really not much to complain about within Canon's own range. The big issue is when you look outside and in particular to Sony who delivered one of the most compelling full-frame all-rounders a year earlier. I know of more than a few 5D Mark III owners who, fed up waiting for Canon to bring them either higher resolution stills or 4k video, switched to the Sony A7r Mark II and found a body which not only gave them all the features they wanted and more besides, but surprisingly respectable compatibility with their latest EF lenses too.
Of course those who've been happiest with a switch to Sony were those who were also ripe for adopting a smaller mirrorless format. Others who still prefer a traditional DSLR and optical viewfinder have been less enamoured with the compact form factor with electronic composition and I think they will welcome the 5D Mark IV with open arms.
There's no doubt the 5D Mark IV will be a success, but it's no longer the no-brainer its predecessor was for video. Four years ago if you were serious about video on a non-cinema camera, you'd go for the 5D Mark III no question. Today though, while the Mark IV is very capable, the Sony A7s Mark II is more compelling for full-frame capture and the A6300 represents significantly better value if you can accommodate APSC. Indeed I'd say Canon's left it too late and lost this end of the video market to Sony. Canon can't assume existing owners will always hang around for the next upgrade and needs to take its competition very seriously.
But talk to Canon and you'll learn movies are not the primary function of the 5D Mark IV – it is, primarily a stills camera and it does them very well. That said, the A7r Mark II is also great for stills, as is Canon's own 5Ds; my results additionally prove modern APSC bodies like the Fujifilm XT2 can also keep up better than you might expect. In short, there are a lot of great cameras around right now. The problem for the 5D Mark IV is where it fits into the mix and whether it offers anything truly unique.
Ultimately the 5D Mark IV does its job by bringing the four and a half year old Mark III completely up to date. Indeed it's the ideal upgrade for Mark III owners, delivering a familiar operational experience but with significantly better performance in just about every regard: image quality, build, autofocus, speed, live view, movies and wireless connectivity, all improved. As such it becomes one of the most capable and feature-packed full-frame DSLRs around and one that slots perfectly into Canon's EOS range. It's a joy to shoot with, but be in no doubt, it no longer delivers a unique proposition. If you're open to shooting mirrorless and especially if you're primarily into video, you should consider the competition very carefully.
Good points
High quality stills packed with detail and good dynamic range.
4k and 1080 video with confident subject-tracking and refocusing.
61-point AF system inherited from 1Dx Mark II. Great Live View focusing too.
Large touch-screen allows you to tap to refocus and navigate menus.
Built-in Wifi and GPS receiver. Very good smartphone control.

Bad points
Dual Pixel RAW files offer very mild adjustments.
4k video employs a very tight crop similar to APS-C in size.
4k video employs a very high bit rate.
No log profile, no 4k over HDMI, no focus-peaking or zebras.
Screen doesn't tilt – less convenient for live view and movies.
SD slot is only UHS-I compliant.

Check prices on the Canon 5D Mark IV at Amazon, B&H, Adorama, or Wex. Alternatively get yourself a copy of my In Camera book or treat me to a coffee! Thanks!