Canon EOS 200D / Rebel SL2 review-so-far
Intro
Canon's EOS 200D, or Rebel SL2 as it's known in North America, is a compact DSLR aimed at photographers buying their first interchangeable lens camera. Announced in June 2017, it replaces the four-year-old EOS 100D / SL1, and like that model offers a more sophisticated point-of-entry than the cheapest DSLRs and a smaller body to boot.
Available in black, white or silver and tan, the EOS 200D / SL2 is the smallest and lightest DSLR from Canon. The resolution receives a boost from 18 to 24 Megapixels and more importantly the Hybrid AF system has been upgraded to Canon's Dual Pixel CMOS AF for smooth and confident refocusing in live view and movies. To make the most of the live view and movie autofocus, Canon's equipped the EOS 200D / SL2 with a fully-articulated touchscreen monitor which lets you tap to refocus for stills or video. Beginners will also appreciate the optional guided user interface which helps you explore the creative options.
As before there's a small optical viewfinder with a 9-point AF system, burst shooting is slightly quicker at 5fps vs 4fps, and 1080p movies are now available at up to 60p with continuous autofocus, and while there's no 4k, the external microphone input remains. Bringing it in-line with other modern cameras, the EOS 200D / SL2 also includes built-in Wifi with NFC and Bluetooth, the latter used for easy connectivity, seamless GPS tagging and image browsing and transfer with your phone even when the EOS itself is powered-off. The entry-level EOS 1300D / T6 may remain the cheapest Canon DSLR, but with its smaller body, better movie AF and fully-articulated touchscreen, the EOS 200D / SL2 is much more compelling for first-time DSLR buyers who are willing to spend the extra. Scroll down for my first looks video and a sample movie demonstrating how it could be ideal for vloggers. Or click the samples tab to check out my sample images so far!
Order the Canon 200D / Rebel SLR from Amazon.com or B&H!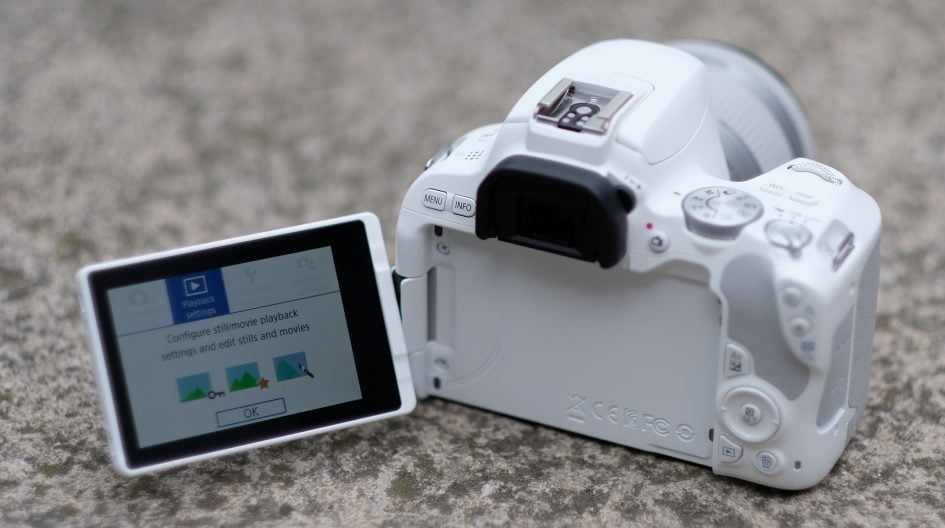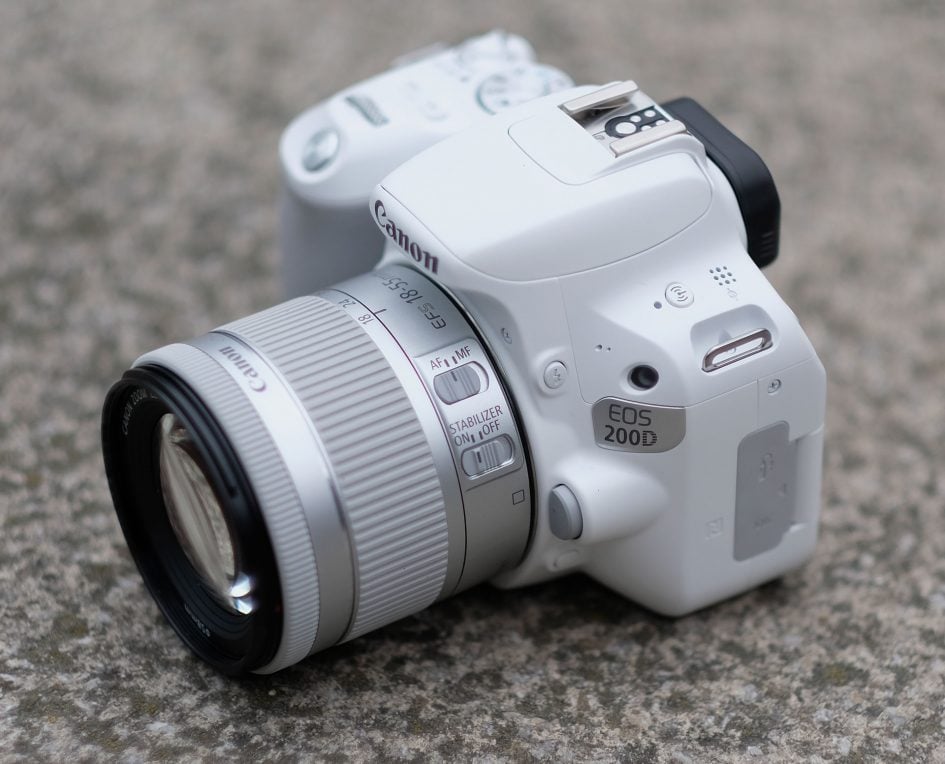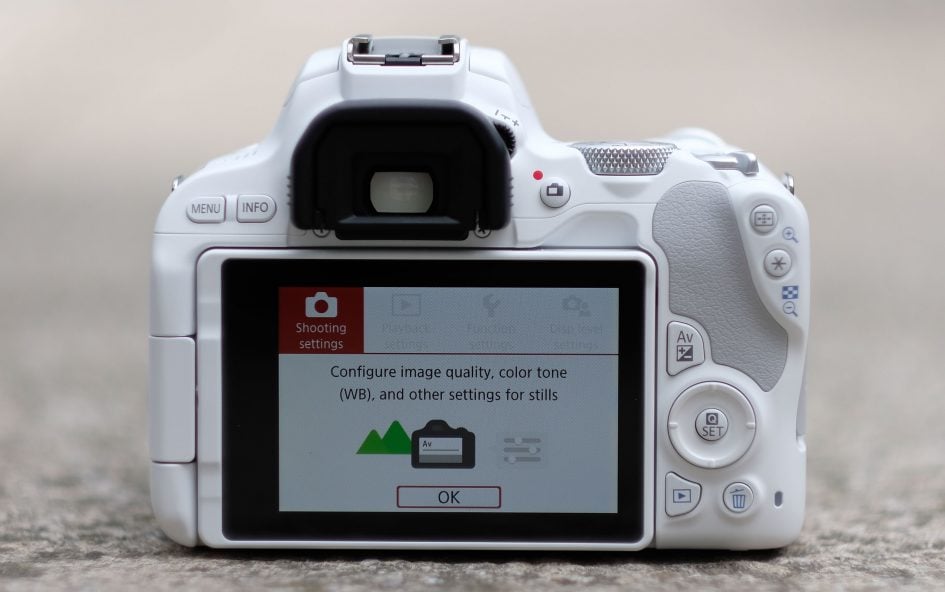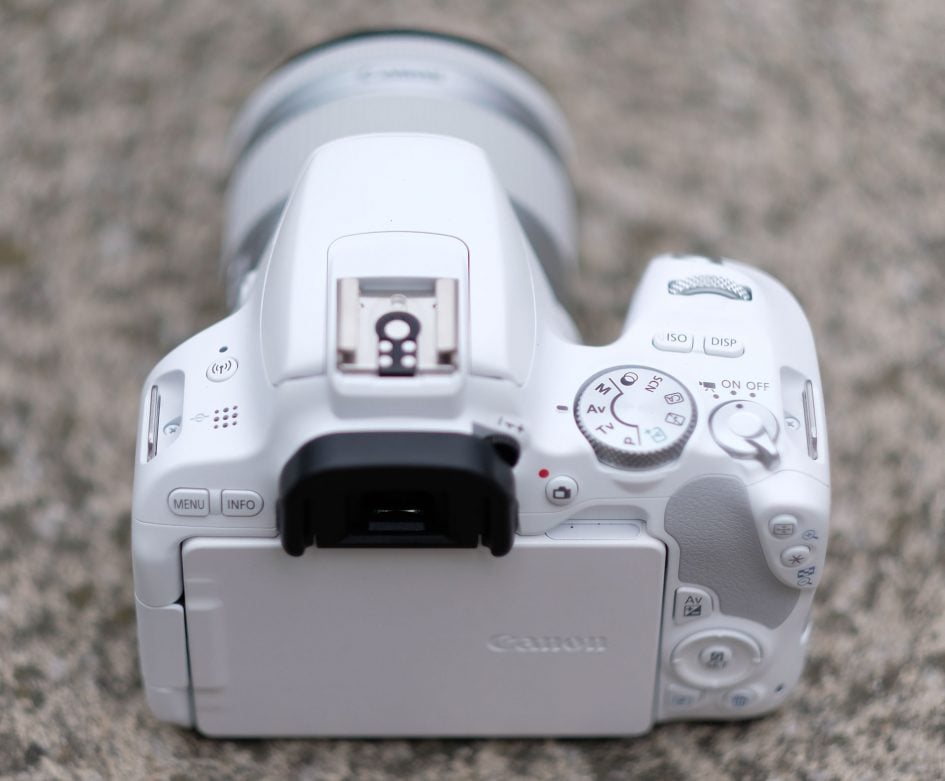 Order the Canon 200D / Rebel SLR from Amazon.com or B&H!

PS – if you find my work useful don't forget you can support me when you shop for anything at B&H or Adorama by first clicking through to them using the links here – it works for anything you order at any time, or alternatively you could treat yourself to my treat me to a coffee! Thanks!