Verdict
I've now spent some time with the 1Dx Mark III, from a Canon field test in Spain to my own independent tests with a final production model later. What I've seen so far is very impressive. Canon's packed in a wealth of important upgrades crucially without getting in the way of the handling experience that pros have become familiar with. Owners of previous models can pick up the Mark III and just start shooting without skipping a beat, and that's critical for the target market.
Of the new features, I was fascinated by the use of an imaging sensor for viewfinder autofocus duties. It makes a lot of sense, and driven by Deep Learning it did a great job at recognising and tracking people in often complex scenes. Coupled with the faster burst speeds, DIGIC X processing and swift card writing, this is a camera that effortlessly handles action at the highest level – as it should.
I was also fond of the new Smart Controller which quickly allows you to reposition the AF area and hope it finds itself on other high-end Canon bodies in the future. It's also a relief to finally find a camera company offer an alternative to JPEG for compressed images, and the HEIF format certainly has a lot of potential delivering better quality in similar or even smaller file sizes. This is surely the feature that will filter down the most throughout Canon's future models and hopefully the industry as a whole. In terms of video, the 1Dx Mark III also becomes Canon's most capable model below the Cinema series, making it an extremely flexible camera for stills and movies.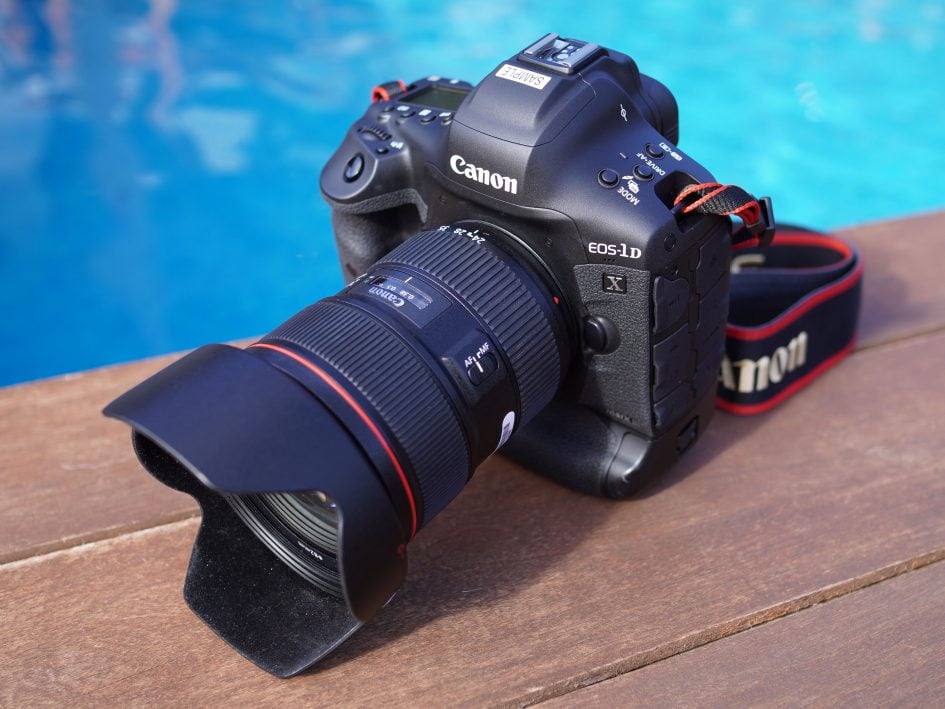 Arguably the most controversial aspect about the camera is that it's still a traditional DSLR, but Canon firmly believes this is still its best technology for the very specific requirements of demanding pro sports photographers. Most notably the absence of viewfinder lag coupled with an AF system that outperforms Dual Pixel AF especially for long telephotos. In Canon's World, mirrorless isn't there yet for this kind of job. Of course Sony and others would disagree, but the final word will be to see which technology is most-used at future sporting events, although of course familiarity with earlier bodies, existing investment in pricey lenses and pro support at key events all come into play too.

Check prices on the Canon EOS 1Dx III at B&H, Adorama, or Wex. Alternatively get yourself a copy of my In Camera book or treat me to a coffee! Thanks!