Canon EF 75-300 f4-5.6 III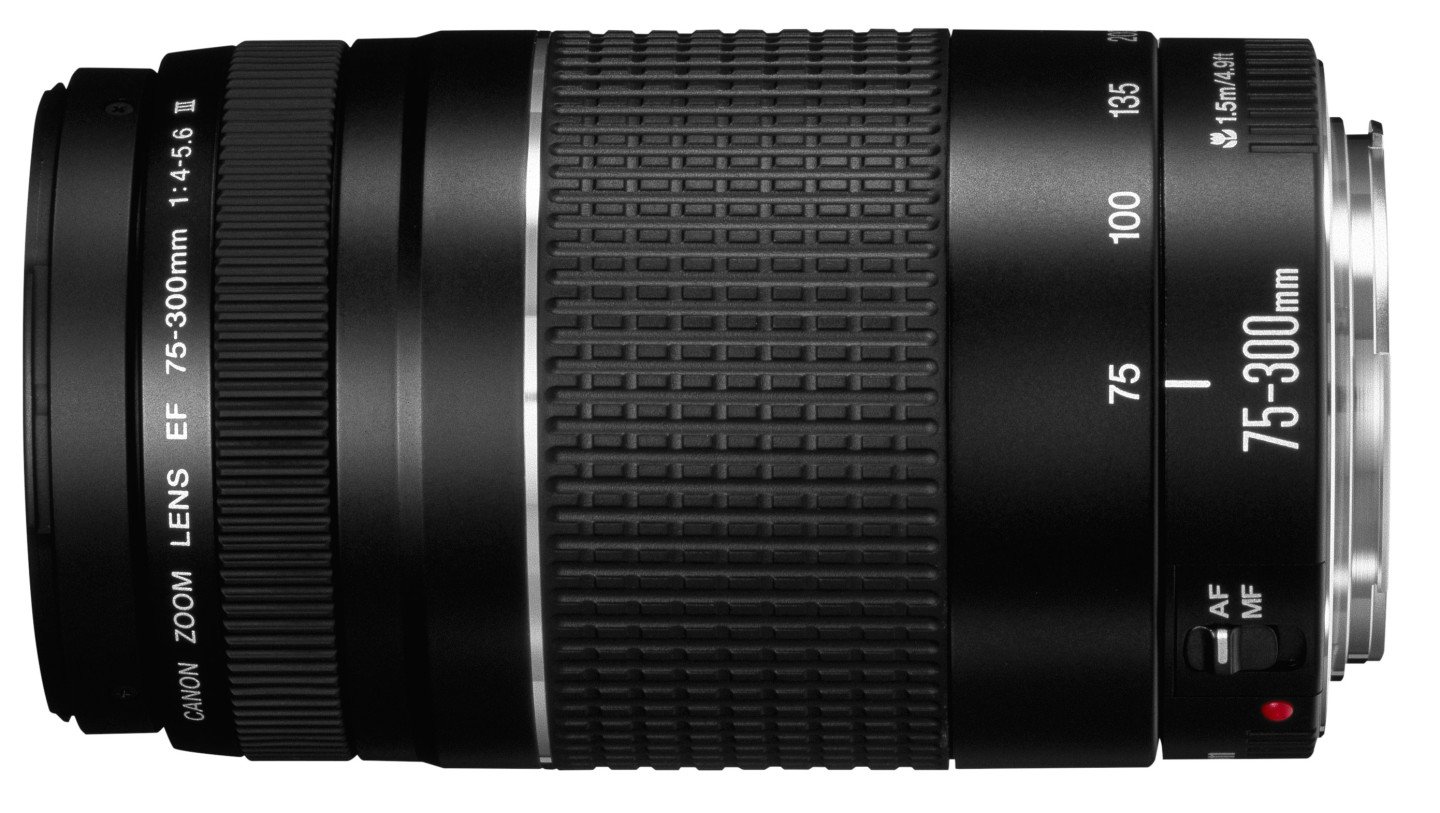 The EF 75-300mm III is Canon's most affordable telephoto zoom, and as an EF model it's also compatible with both cropped and full-frame bodies, although its low price means it's best-suited to entry-level cameras. The lens delivers a classic telephoto range, which extends to an equivalent of 480mm on a cropped body. There's no Image Stabilisation which may make the EF-S 55-250mm preferable, but there's no denying it's great value.
I hope to add sample images and comparisons with this lens in the future.