Canon EF 70-300mm f4-5.6 IS USM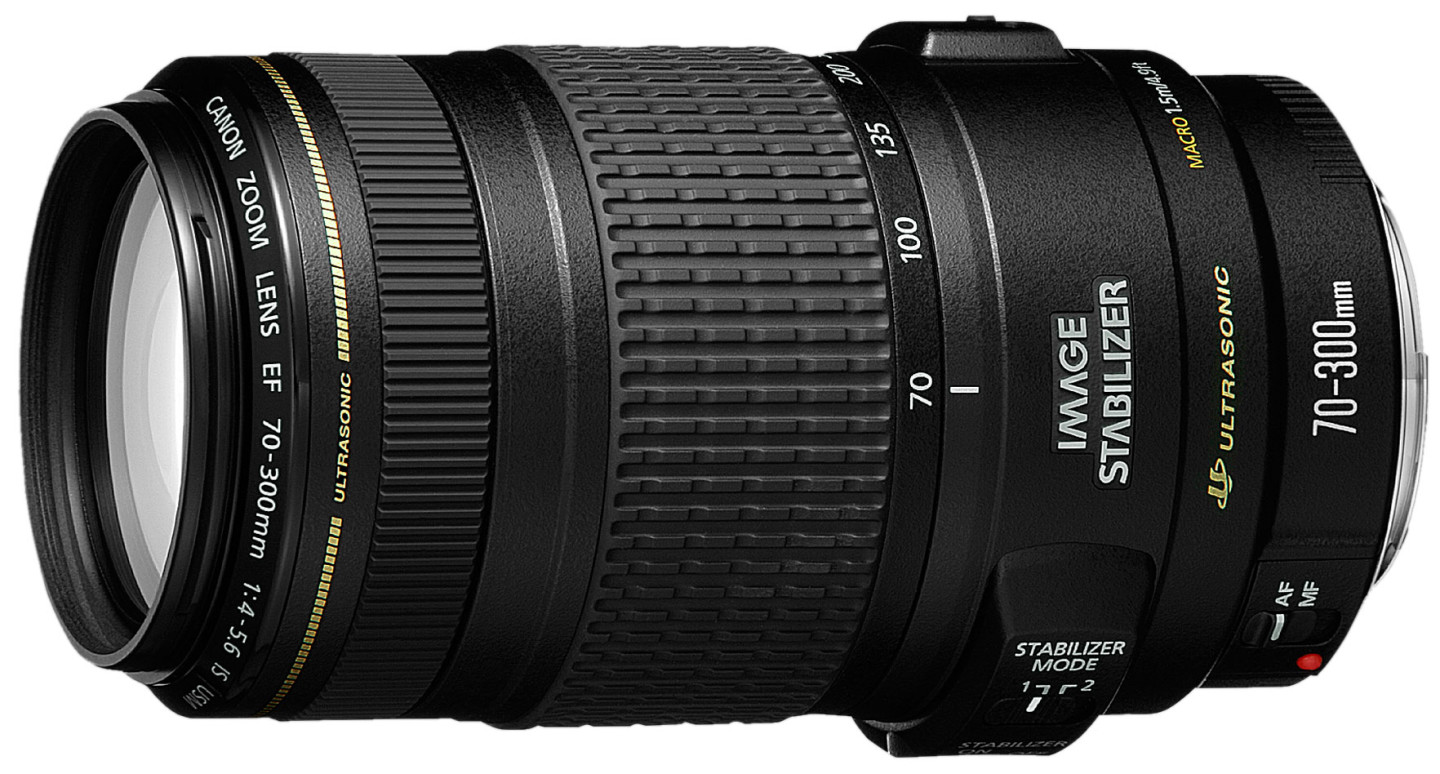 The EF 70-300mm IS USM also works on both cropped and full-frame bodies, delivering a classic telephoto range. The price may be a lot higher than the model above considering it shares a similar range, but crucially this lens features both USM for quick and quiet focusing, along with Image Stabilisation to iron-out any camera-shake – an essential feature for a telephoto lens. A good option, but also consider the un-stabilised 70-200mm f4.0L at a similar price.
I hope to add sample images and comparisons with this lens in the future.