Canon EF 11-24mm f4L USM review
In depth
The Canon EF 11-24mm f4L USM is a high-end ultra-wide zoom lens designed for Canon's full-frame EOS DSLRs. Announced in February 2015, it's the World's widest rectilinear zoom lens, boasting minimal geometric distortion across the focal range despite the extreme coverage. Mounted on a full-frame system, it'll capture an enormous field-of-view of 126.5 degrees across the diagonal at the wide-end, before zooming through more common focal lengths until it reaches 24mm. This makes it ideal when shooting large buildings inside and out, expansive landscapes or simply very large group shots.
The EF 11-24mm is so wide, it still captures large views when mounted on cropped systems: on a Canon APS-C body it delivers coverage equivalent to 18-38mm, and it also adapts well to mirrorless bodies cropped or full-frame. The f4 aperture is constant throughout the range and as a member of the L series, the EF 11-24mm enjoys weather-sealing, quick and quiet USM auto-focusing and a smooth manual focusing ring; the closest focusing distance is 28cm.
For the Canon faithful, the EF 11-24mm f4L USM is the long-awaited answer to Nikon's much-envied AF-S 14-24mm f2.8. It may be a stop-slower in focal ratio, but zooms even wider while maintaining very high image quality. It also carries a reassuringly high price tag, so the question is whether it's worth spending this amount, or whether something less extreme like the EF 16-35mm f2.8 or even the f4 version may be more appropriate. Find out how this impressive lens performs in my review!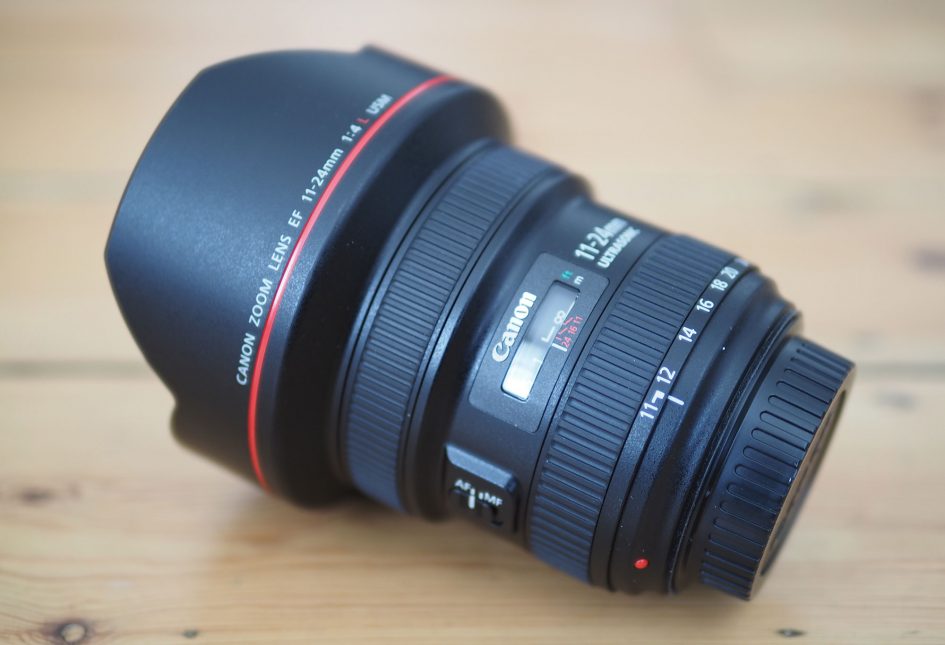 Canon EF 11-24mm design and build quality
The EF 11-24mm f4L USM is a large and dramatic-looking lens with its barrel steadily increasing in girth until you reach the enormous bulbous front element, surrounded by the built-in petal lens hood.
Measuring 132mm in length and 108mm in diameter at its widest point, the EF 11-24mm f4L USM occupies a hefty portion of any camera bag and weighing 1180g, you certainly know you're carrying it around. Mount it on an EOS 5DS(r) and you'll just tip the scales over 2Kg.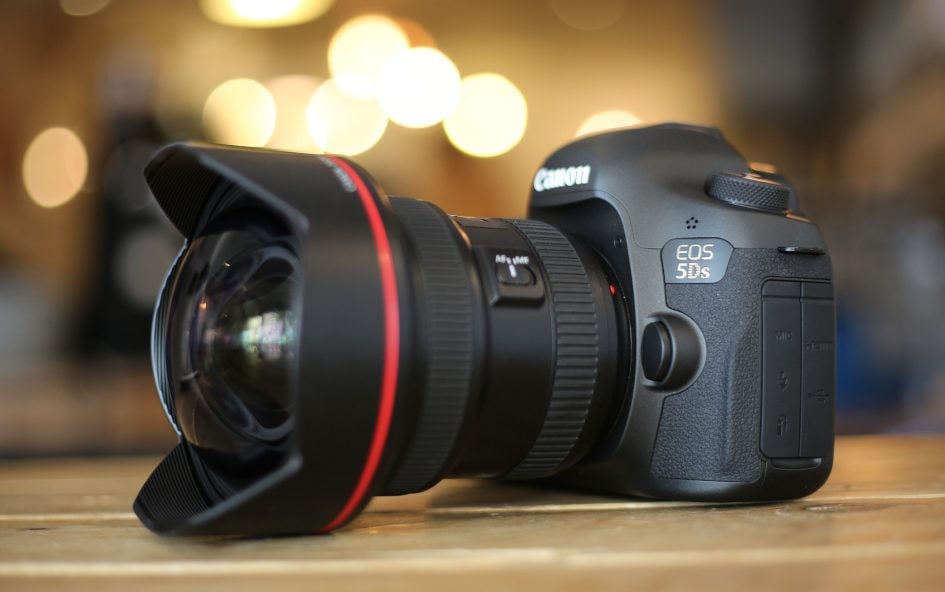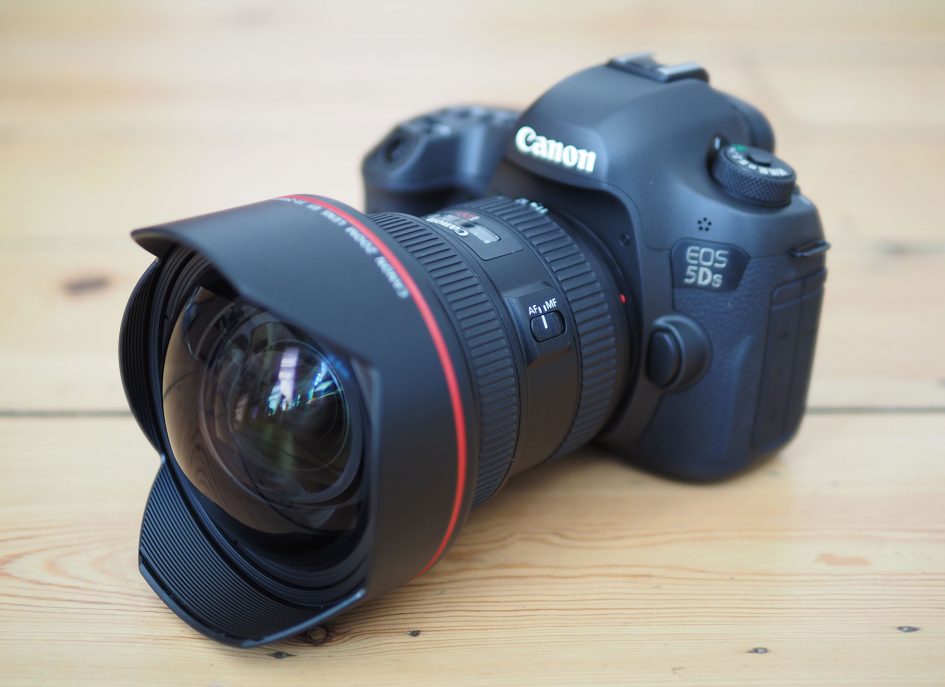 The EF 11-24mm f4L USM is considerably larger than any Canon ultra-wide zoom to date. For comparison, the EF 16-35mm f2.8L USM III measures 128mm in length, 89mm in diameter, and weighs just over half at 790g; the earlier Mark II is slightly shorter and lighter still. Then there's the EF 16-35mm f4L IS USM at 113x83mm and 615g while including optical stabilisation.
The EF 8-15mm f4L USM Fisheye zoom is even more compact at 83mm in length, 79mm in diameter and weighing 540g. A closer model is Nikon's 14-24mm f2.8, which measures the same 132mm length, but is narrower at 98mm and a good few grams lighter at 970g. Of course the Canon zooms wider than the Nikon, but it also loses out on a stop in aperture. The bottom line is the EF 11-24mm f4L USM is a substantial lens in any line-up.
There's no complaints over build quality though. The EF 11-24mm f4L USM is built to the same standard as other high-end Canon L lenses with weather-sealing and smooth mechanical focusing and zoom rings. The focusing ring is linked to a focus distance window on the barrel and the closest focusing distance (with the lens set to 24mm) is 28cm.
As noted above, the lens hood petals are built-into the end of the barrel itself, while the front element dips down as you zoom-into about 18mm, before extending a little back out again as you take the lens to its longest focal length. Canon supplies a substantial lens cap which clips over the petals and is held in place.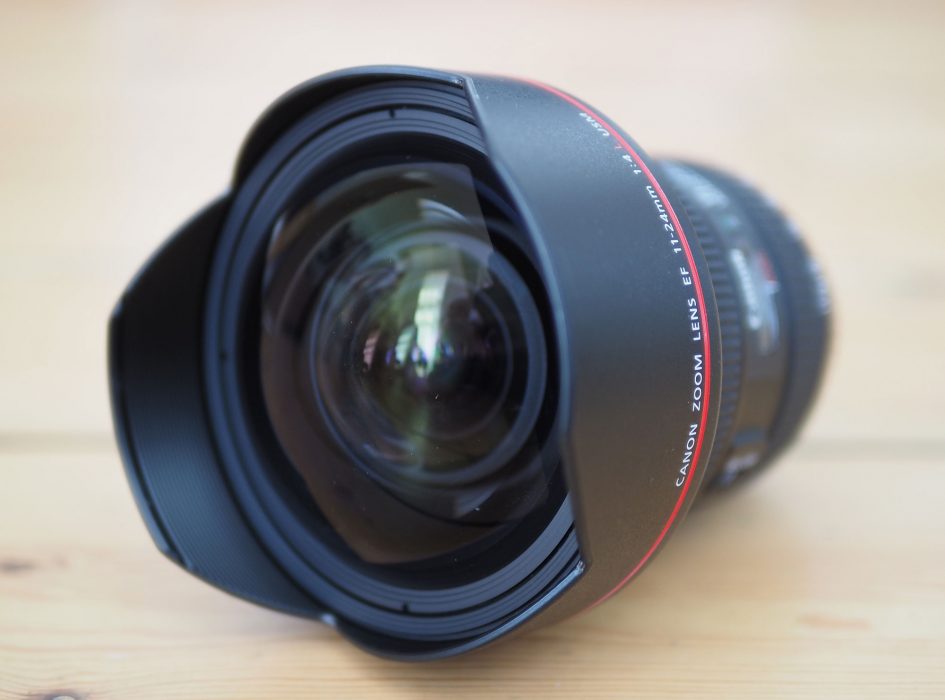 Like most other ultra-wide zooms, there's no thread to directly screw filters onto the front of the lens, although there is a rear-filter option in the lens mount. If you do want to mount filters on the front, you'll need to turn to third parties. The first out-the-gate was Lucroit which offers an adapter to use 165mm slide-in filters, although warned of vignetting at the widest focal lengths. More recently, LEE Filters produced an adapter ring for its SW150 system, although again it recommends using focal lengths no wider than 12.5mm to avoid vignetting.
Focusing performance is as you'd expect for an ultra-wide zoom with a USM motor: it's quiet and swift, taking about half a second to travel from the closest focusing distance to infinity.
There's no optical image stabilisation built-into the lens, although it is possible to enjoy a small degree of stabilisation when adapted and mounted on Sony's mirrorless bodies with built-in stabilisation; I tried the EF 11-24mm f4L USM on the Alpha A7r II via a Metabones Smart Adapter IV and found it focused pretty quickly too. It's an intriguing combination, although physically a front-heavy and ungainly one.
If you want stabilisation on a Canon body with an ultra-wide lens, you should aim for the EF 16-35mm f4L IS USM, one of the rare wide lenses with optical stabilisation. Still shooters may scoff, but stabilisation on even very wide lenses is invaluable when handholding in low light and particularly when filming video.
Canon EF 11-24mm f4L USM optical construction
The EF 11-24mm f4L USM employs 16 elements in 11 groups, nine diaphragm blades and a closest focusing distance of 28cm. Coincidentally the EF 16-35mm f2.8L III USM also employs a 16 element / 11 group optical design with nine diaphragm blades and a 28cm minimum focusing distance, while the EF 16-35mm f4L IS USM employs a 16 element / 12 group design with nine diaphragm blades and a 28cm minimum focusing distance. Obviously they all have different optical characteristics, particularly in terms of coverage and focal ratio, but equally it's interesting how many similarities there are in modern Canon EF lens designs.
The EF 11-24mm f4L USM is all about that extreme coverage, illustrated below when mounted on an EOS full-frame body. It goes from respectably wide at the 'long' end to encompassing a vast field-of-view at the wide end – over 120 degrees across the diagonal with impressively low geometric distortion.


Zoom the lens wide and you'll capture such a large field of view you have to be careful not to include your feet in the portrait orientation. And yet despite being two thirds of the way to a 180 degree Fisheye, there's little of the distortion associated with such extreme coverage. Sure if you angle the lens up or down, you'll see lines converge and diverge, especially at the wider focal lengths, but the overall impression is of a lens that's remarkably well-behaved. Point it straight ahead and you'll enjoy impressively square geometry. Here's some samples illustrating the coverage in practice and you can access the original resolution images on my samples page.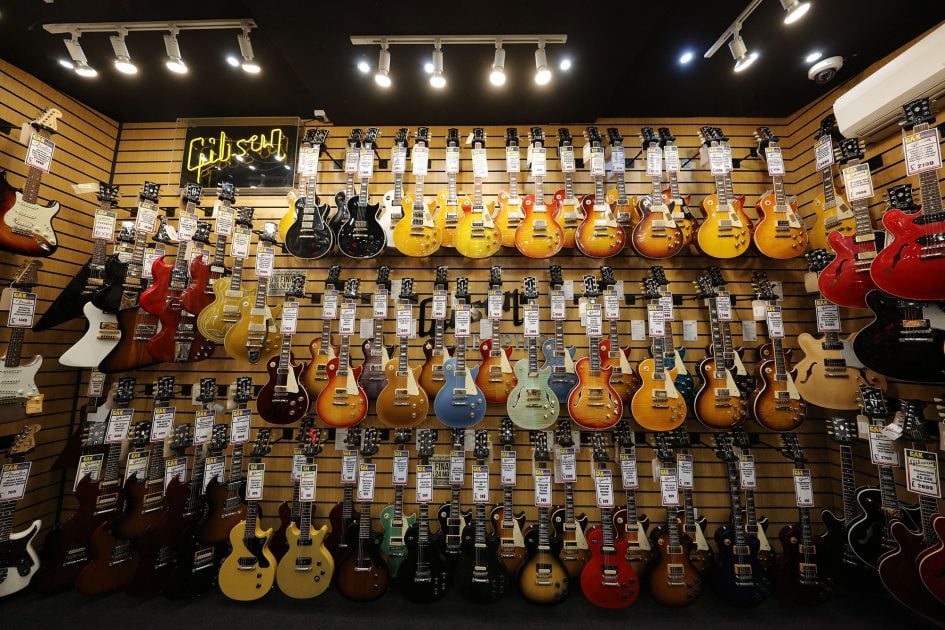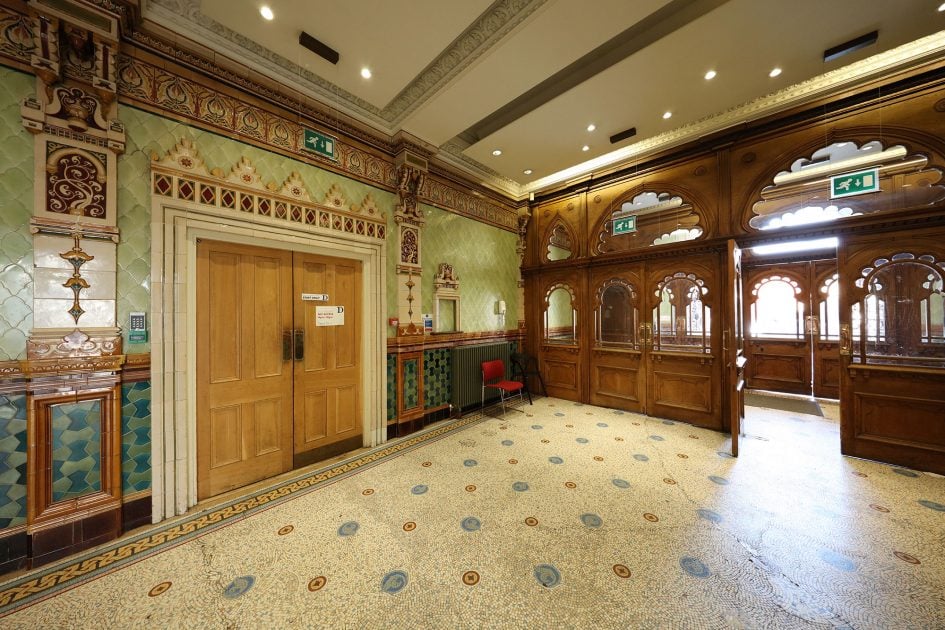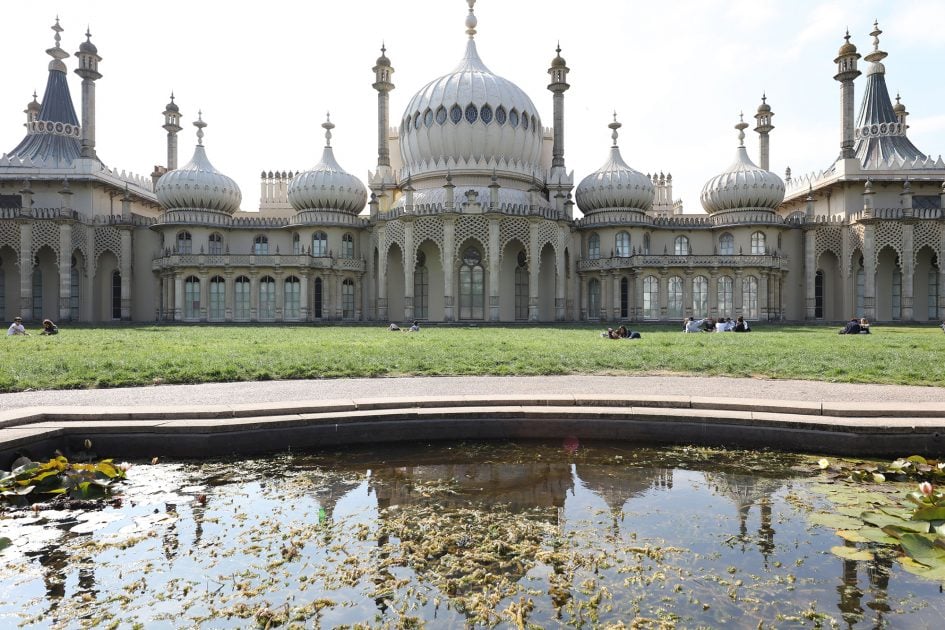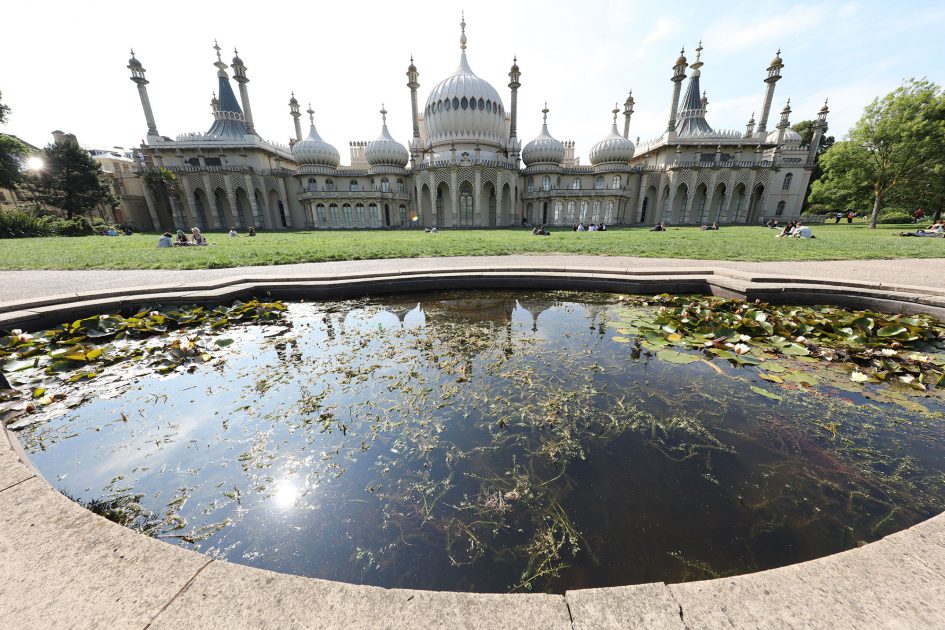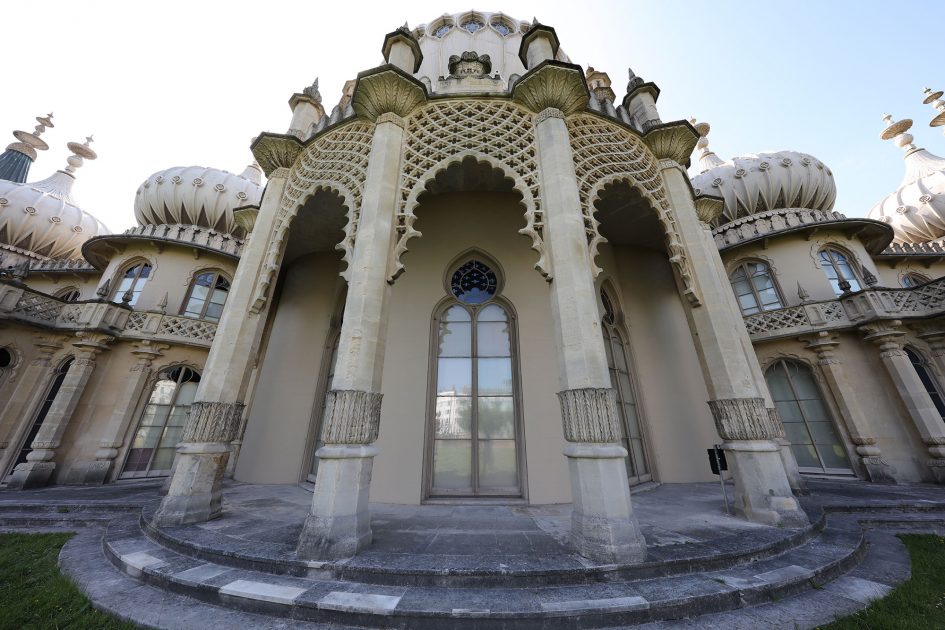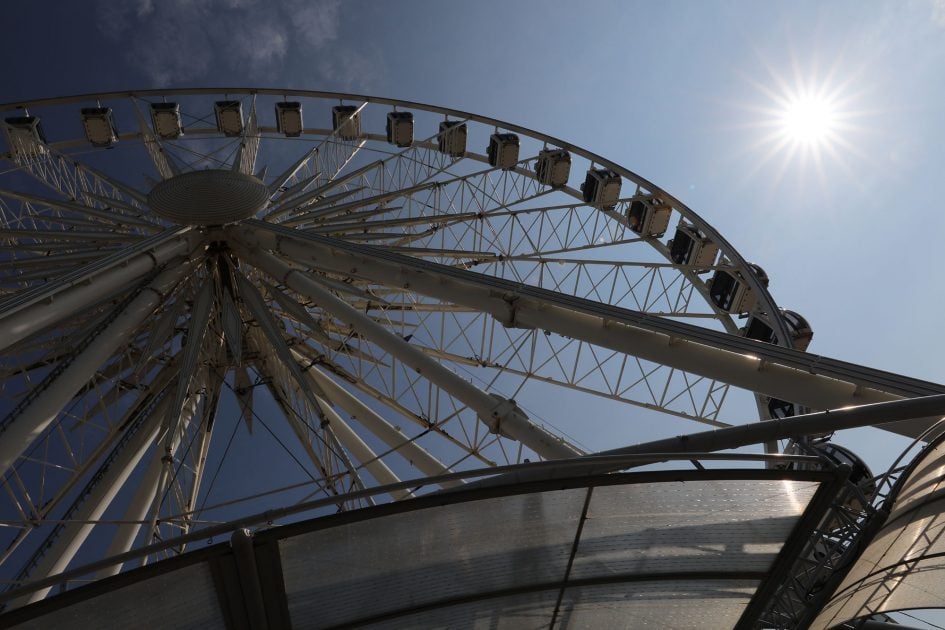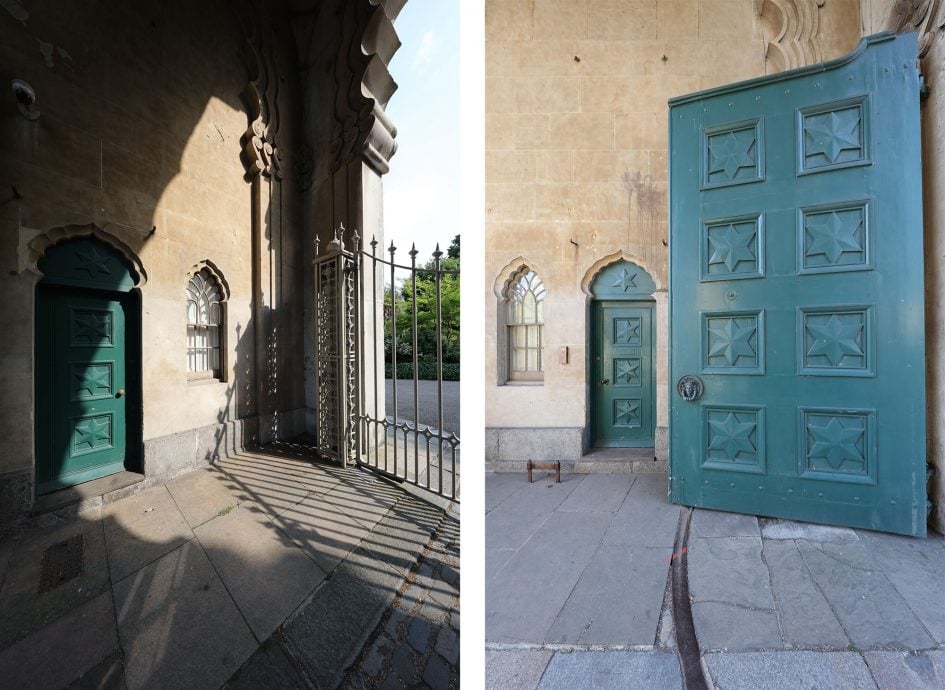 There's no doubt the EF 11-24mm f4L USM is a high quality optical design, but there are some imperfections worth noting which become visible when digital lens corrections are disabled. In the imager below you can see an in-camera JPEG with lens corrections on the left and a RAW file on the right processed with all corrections disabled. You may just about notice some evidence of vignetting (darkening in the corners) on the uncorrected version on the right.

Look more closely though and you'll see the extent of the vignetting and also evidence of some fringing. Below I've presented 100% crops taken from the top left corners of each image, where it's clear how good a job the in-camera JPEG engine is doing.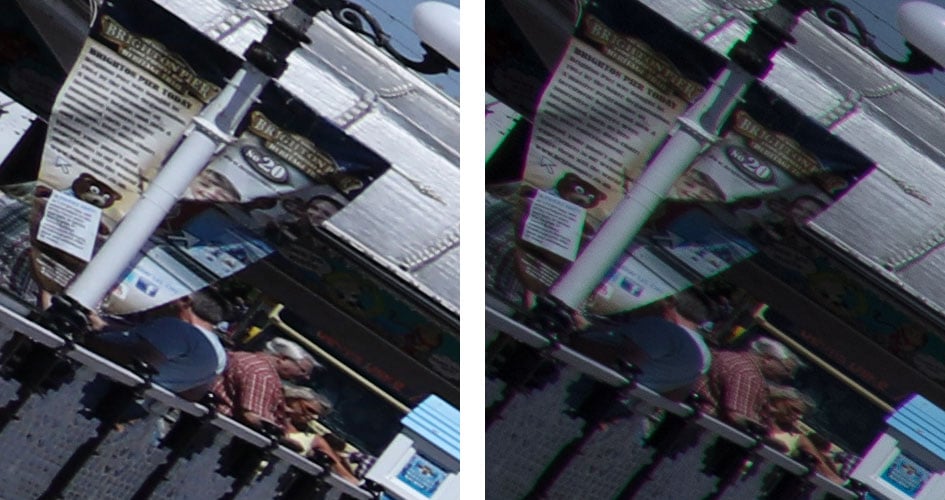 Of course most RAW converters also offer lens corrections so in the image below you can once again see the in-camera JPEG on the left, compared to the Adobe Camera RAW version on the right, this time both with lens corrections enabled.

And now for a closer look, again with 100% crops taken from the top left corners of each image. This time you can see how ACR has significantly corrected the vignetting and fringing, while also attempting to straighten the geometry – you can notice the latter by the shape and position of the flag. I'd say the ACR version has brightened the corners more, but actually done a worse job on eliminating the fringing. I'd also say the pixel-wrangling incurred by ACR's geometric correction has also reduced the ultimate detail compared to the in-camera JPEG, so as always it's worth experimenting with different corrections to see which deliver the results you want.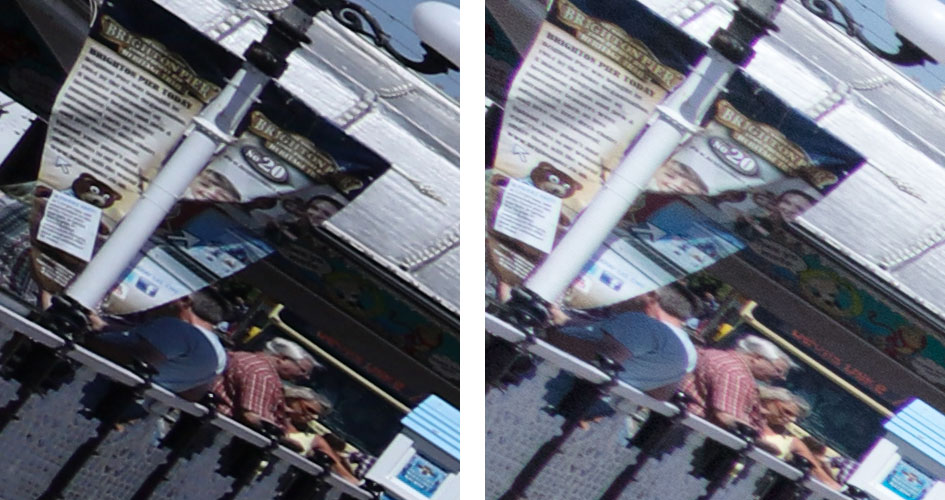 Now it's time to check out my results page where I've compared the sharpness in the centre and corners at every aperture and at four focal lengths: 11, 14, 20 and 24mm. Or skip to my sample images or to my verdict!

Check prices on the Canon EF 11-24mm f4L at Amazon, B&H, Adorama, or Wex. Alternatively get yourself a copy of my In Camera book or treat me to a coffee! Thanks!