Canon EF 11-24mm f4L USM review
Verdict
Canon's EF 11-24mm f4L USM is an outstanding lens for lovers of wide-angle photography. It takes you from a respectably-wide 24mm to extreme coverage at 11mm, swallowing over 120 degrees across the diagonal. That's enough to capture vast landscapes or buildings at close range and make even cramped interiors look expansive. Whether you shoot natural scenery, architecture, real-estate or simply large group shots, it's an invaluable lens. It's also finally an answer to Nikon's much-lauded AF-S 14-24mm f2.8 – a lens Canon owners envied for years.
What makes the EF 11-24mm f4L USM really special is not just the range but the optical quality. It manages to deliver these massive views with impressively low distortion – so much so that if you're careful to keep the camera level, you'll enjoy perfectly straight lines and square geometry across the frame. Even better, details are crisp and well-defined across the frame and into the corners at all focal lengths and even at maximum apertures.
It's not optically perfect of course. Turn off digital lens corrections and you'll notice coloured fringing in areas of high contrast throughout the focal range and also vignetting / darkening in the corners at the largest apertures. But both are easily and effectively eliminated with digital correction (whether in-camera for JPEGs or using RAW conversions later) without the pixel-wrangling that can compromise ultimate detail. Canon's sensibly put the effort in where it counts: using high-performance optics to deliver sharpness and low distortion, while leaving fringing and vignetting to digital corrections.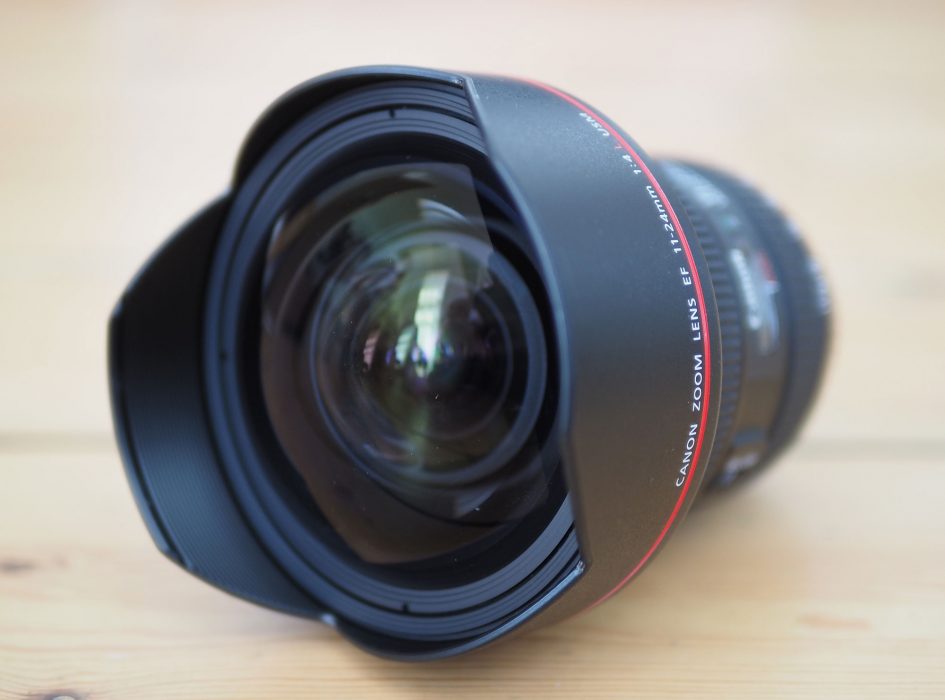 The results are spectacularly sharp and well-corrected sharp even when mounted on Canon's highest resolution bodies – or indeed adapted to Sony's best mirrorless cameras. Suffice it to say you want one, but there's the thorny issue of price, not to mention bulk: the EF 11-24mm f4L USM's performance doesn't come cheap and neither is it a particularly compact lens. Indeed that epic front element will ensure it consumes a large portion of any camera bag and you certainly know you're carrying it around.
The beauty of buying into the EF system though is of course the sheer choice of options available, and there's certainly no shortage of ultra-wide alternatives. For roughly one quarter less, there's the EF 16-35mm f2.8L III USM, which doesn't zoom as wide, but reaches a little longer while also enjoying an aperture that's one stop faster throughout the range and a comfortably more portable form factor; if 16mm is wide enough, it's a tempting alternative. Or at around one third of the price of the EF 11-24mm f4L USM is the EF 16-35mm f4L IS USM, again not zooming quite as wide, but reaching longer while matching the f4 focal ratio and also squeezing-in image stabilisation which is great for videos; again it's a lot more portable too. Coming-in slightly cheaper still is the oldie-but-goodie EF 17-40mm f4L USM which while effectively replaced by the EF 16-35mm f4L IS USM, remains one of Canon's most affordable 'exotic' lenses.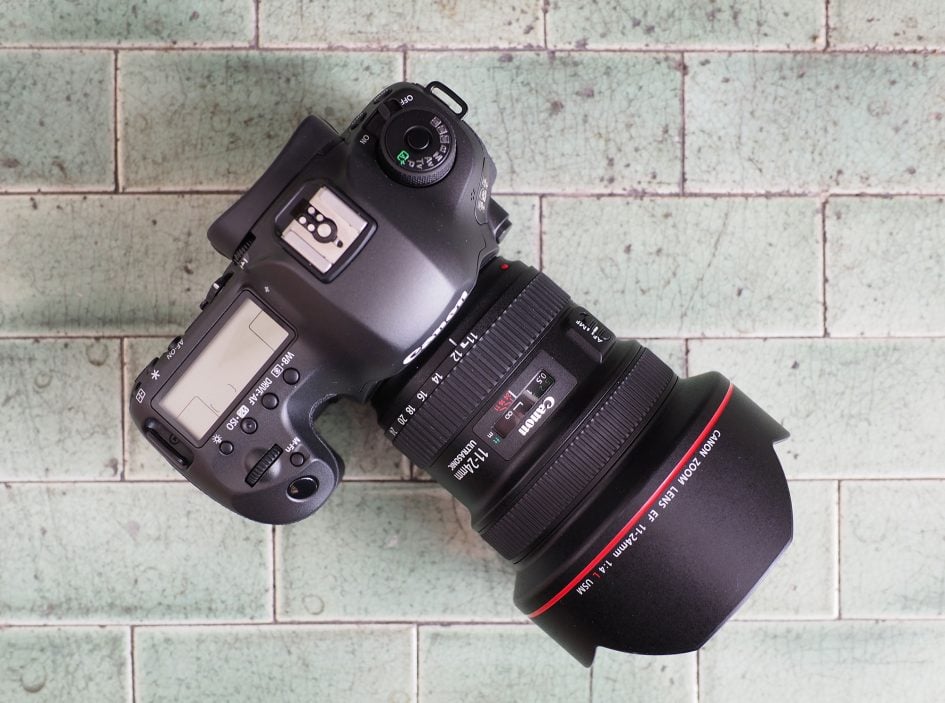 Outside of Canon's range, there's also Tamron's SP 15-30mm f2.8 VC which delivers excellent performance and the unique joint benefits of a bright constant f2.8 focal ratio and optical stabilisation. If 15mm is sufficiently wide, it's definitely one to weigh-up against Canon's own EF 16-35mm f2.8L III USM, and costs roughly the same as that model.
Canon EF 11-24mm f4L USM final verdict
Canon's EF 11-24mm f4L USM is one of the most exciting lenses in the EF catalogue: a true exotic with an impressively bulbous front element, it delivers wide to extremely wide coverage with impressively sharp details and minimal distortion across the framer and throughout the range. Sure there's some coloured fringing and vignetting, but both are easily corrected digitally (whether on in-camera JPEGs or in RAW later) without compromising the ultimate image quality with pixel-wrangling. Filter lovers will also need to employ cumbersome third party mounting systems and avoid the widest focal lengths – or accept some vignetting. Then there's the size and cost: it's a large, heavy and expensive lens, but there's literally nothing else like it, that zooms as wide and performs this well. Luckily there's plenty of cheaper – and smaller – alternatives, but if you're a wide-angle aficionado, the EF 11-24mm f4L USM is your dream lens.