Best travel coffee: Aeropress Tutorial
Most of you know me for my camera reviews and photography tutorials, but like many of you I'm also a coffee addict, so on this page I'm going to show you how I brew at home or when I'm away travelling.
My favourite coffee maker isn't an expensive espresso or trendy capsule machine – pretty much all the coffee I drink outside of cafes is brewed using a simple, compact, human-powered brewer that costs only 30 pounds or dollars: it's the Aeropress, it can be used indoors or out, and in the following video I'll share all the tips and tricks I've learned from using one over the best part of ten years. So whether you're upgrading from instant, looking for the perfect travel brewer, or perhaps just refining your own Aeropress recipe, this video is for you!
PS – All good coffee of course starts with decent quality beans. It's obvious, but many of us fall at the first hurdle by buying pre-ground vacuum-packed bags or capsules from large producers and supermarkets. I'd urge you to try some beans from a small, preferably local, speciality roaster – they'll source higher quality beans, often develop a fairer relationship with the farmer, then lightly roast them in smaller batches to retain flavours that are often lost to bitterness on mass-produced dark roasts. My favourite roaster is Horsham Coffee Roaster, just up the road from me, and if you've ever bought me a coffee via Paypal, this is normally where I spend it! Horsham also sell their coffee online and here's a 5 pound coupon to try them out! And to complete the experience, treat yourself to an exclusive Cameralabs Mug!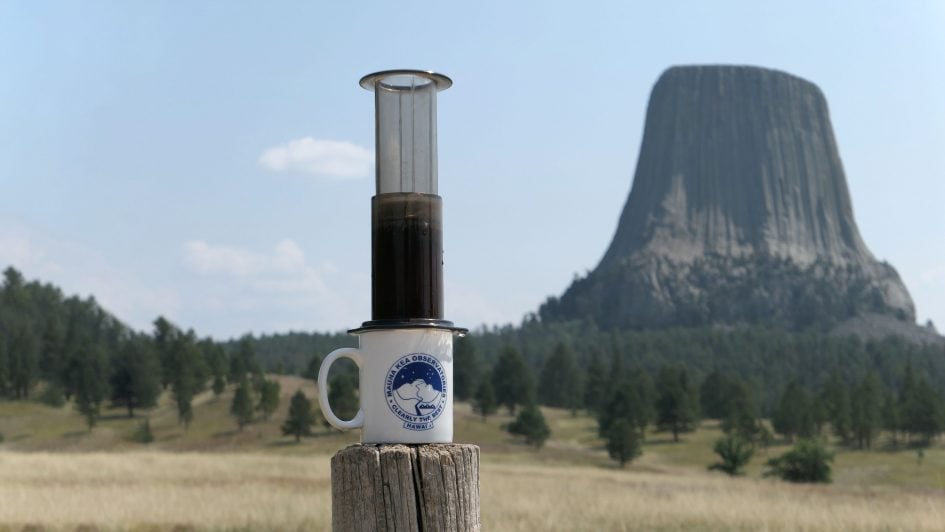 Upgrade your coffee whether you're travelling or at home: Check prices on the Aeropress at Amazon, grab yourself some fantastic beans from Horsham Roasters with 5 pound discount coupon, and complete the experience with an exclusive Cameralabs mug, cheers!