The Autel EVO II is the aircraft that Mavic 2 users wish they had, paired with software that is only a little bit behind the market leader. It looks and feels good (especially if you're fond of orange), has the best collision detection system of any useful drone, and can capture 8K video. What more could you ask for?
Well, most drone customers now expect, if not actual autonomous flight, a selection of automated subject tracking modes and other software assistance to produce smooth video, as well as the kind of features you'd expect on a higher-end camera, like exposure bracketing. And yes, they're nearly all here too, as well as some that DJI pilot's wouldn't dream of (though there is one surprising omission we'll get to in camera modes).
Whether the Autel EVO II is the right drone for you hinges very much on your intended use. For different reasons, consumers and landscape photographers might find themselves more comfortable with the software features of the DJI Mavic line, while if you're looking for the ultimate folding airframe, or for the best video, the Autel EVO 2 now sets the standard, leaving the Mavic 2 in the history books.
Autel EVO II: Setting the Scene
Understanding where the Autel Evo II slots into the drone market takes a little context, so we'll start there. If you've only loosely monitored the drone world, you'll no doubt remember the iconic white Phantom drone, a kind of bulbous, gently curved cross with built-in legs (Phantom 4 Pro+ review). Back in the day, Autel, produced a very similar looking drone, except it was bright orange and called the X-Star. Autel Robotics and DJI have a lot in common; they're both based in Shenzhen, China, and they've both taken each other to court when it comes to drone patents. It began when DJI spotted the aforementioned similarity between the X-Star and the Phantom, but more recently seems to be the reason why propellers on the new DJI Mavic Air 2 do not have a quick-release mechanism (a technology listed in an Autel patent).
It's nothing new for companies to flex their muscles in court over intellectual property, but because Autel and DJI share a hometown (an enormous one, admittedly) this has actually been bad for their reputation in China. Using American courts to solve disputes is seen by some Chinese citizens as treacherous, especially as it comes at a time when a large part of the US drone market is being closed off to Chinese companies. Thinly justified security concerns are being used to close not only military sales, but the law-enforcement and first-responder markets to both firms as part of Washington's current hostility toward China, and companies like Parrot are taking advantage with their 'Anafi USA' – desperately unsubtle, but effective.
Photographers and videographers are less likely to be worried about trade wars and more likely to be concerned with getting the best output for their investment. In that space, at least, DJI and Autel are still contenders. Which brings us to the current generation of small folding drones.
Folding Drones
If you've only seen folding drones like the Mavic, it might surprise you that there was ever anything else, but hinges pose design issues so there is a reason they came later. When they did, in 2016, the DJI Mavic Pro set the standard, with 4K video from a camera on a 3-axis gimbal which ironed-out the vibrations from the airframe. Every Mavic since has adopted a broadly similar design, including the current flagship, the DJI Mavic 2 series (which splits into 'Zoom' and 'Pro'). Amongst the competitors was the original Autel EVO, which added 4K video at 60fps – comfortably beating DJI's best – and included a remote control with a built-in 330-nit OLED screen so you didn't need to plug in your phone as a monitor.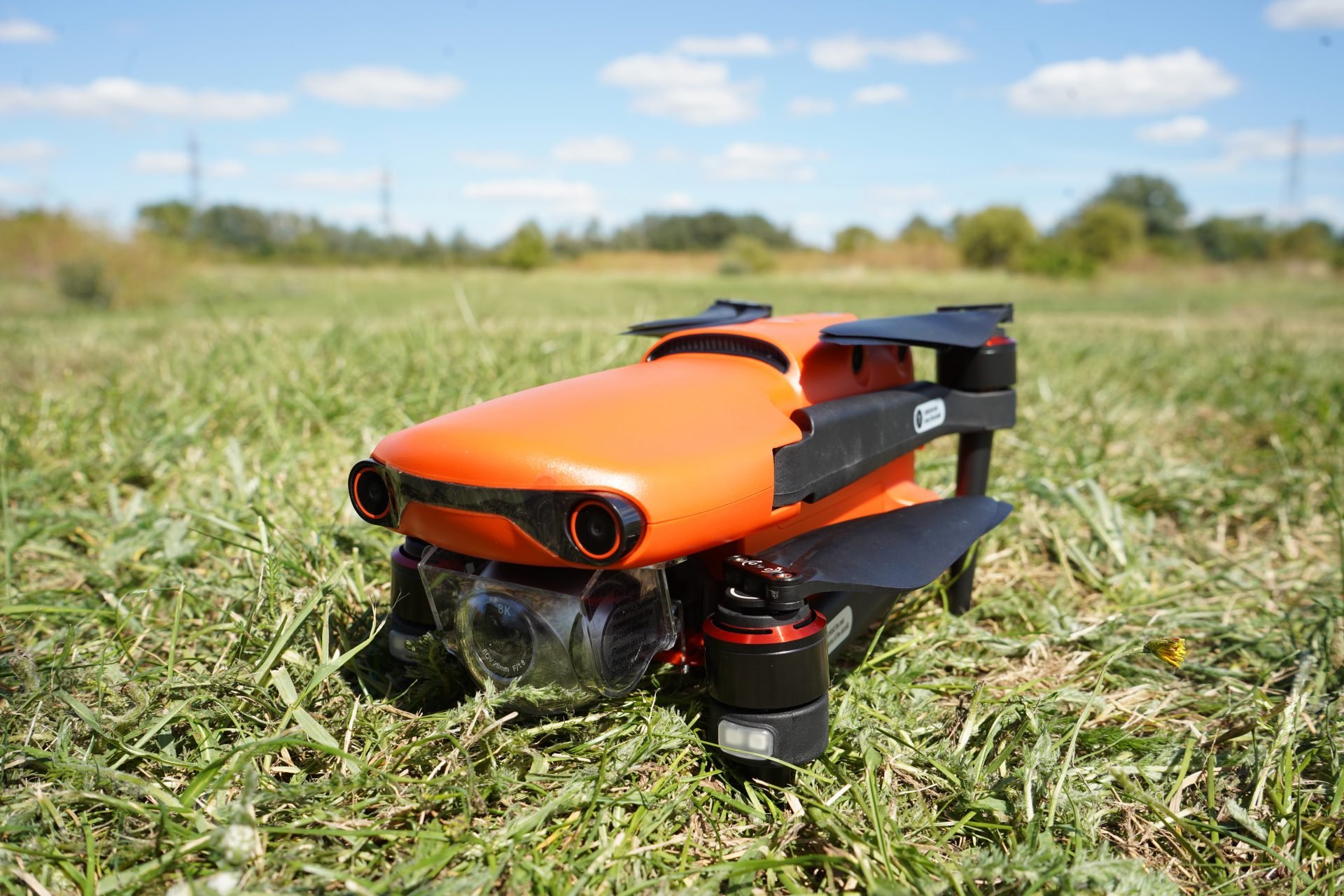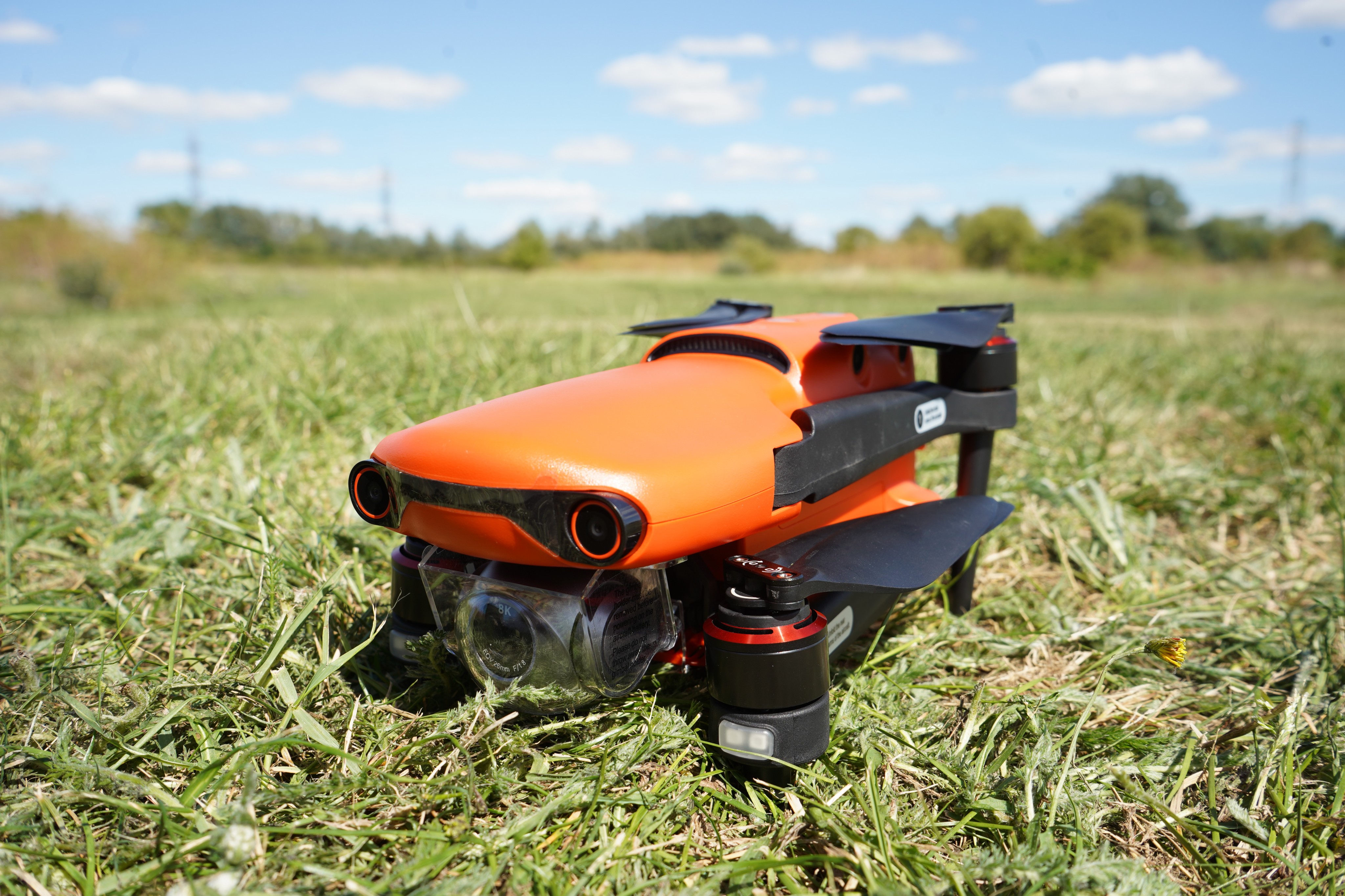 The Autel EVO had a few quirks – the additional buttons on the back of the remote were too easily pressed, some felt it was a little skittish in the air (though my experiences were all good), and it had no geo-fencing. Whether this was laziness on Autel's part (assembling a database of airports and no-fly zones might be hard work) or a deliberate ploy to win over DJI professionals suffering the bureaucracy required to do legitimate professional operations in these locations, it helped establish a loyal user base.
Autel were never cheap enough to win over the largest part of the consumer market, which goes to drones like the DJI Mavic Mini and Mavic Air. The Autel EVO stood out on specifications, not least 4K@60fps. That meant something new was needed to stay ahead this year since the Mavic 3 is widely expected before Christmas 2020. Autel delivered that at CES (January), launching the EVO2 – an all-new airframe with all new cameras.
Just as DJI had done with their Mavic 2, Autel offer the same drone with different camera & gimbal modules at the front, in this case either a 48-megapixel half-inch sensor with up to 8K video recording or a 'Pro' module with a 1-inch image sensor (but "only" 6K video as a maximum). In either case, both whipped the Mavic 2, including the Pro, on specs grounds. As well as higher record resolutions, and better frame rates (the Mavic 2 'flagship' drones can still only record 4K at 30fps), the Autel EVO 2 airframe offers full all-round collision detection. The Mavic 2 features some kind of collision sensor on all sides, but they're not the binocular distance-sensing tech the EVO II employs, the practical upshot of which is that you can fly a Mavic 2 sideways into a wall while tracking a subject, but the EVO II will detect it and stop.
After the unveiling at CES at the beginning of 2020, you might expect the EVO II to have taken over the world of drones, but shortly after the announcement followed a series of delays, at least some of which might be connected with the pandemic in progress. Whatever the reasons, the EVO II has got off to a slightly slower start than might have been anticipated, but right now, on the spec sheet at least, it's still the best machine in its class. Does it live up to that?
The Drone Itself
Making the customer choose between cameras rather than making them easy to swap is a little frustrating, though from a sales perspective it doesn't seem to have done the Mavic 2 series any harm. Autel, at least, lets you buy either camera separately, allowing a brave user to swap them by removing the camera & gimbal via 2 torx screws, 2 tiny Philips screws and the lifting of a ribbon cable – so that's actually a minor plus, though it's not exactly easy. In this respect and many others, the airframe seems a bit more practical in its design than the oft-mentioned competitor.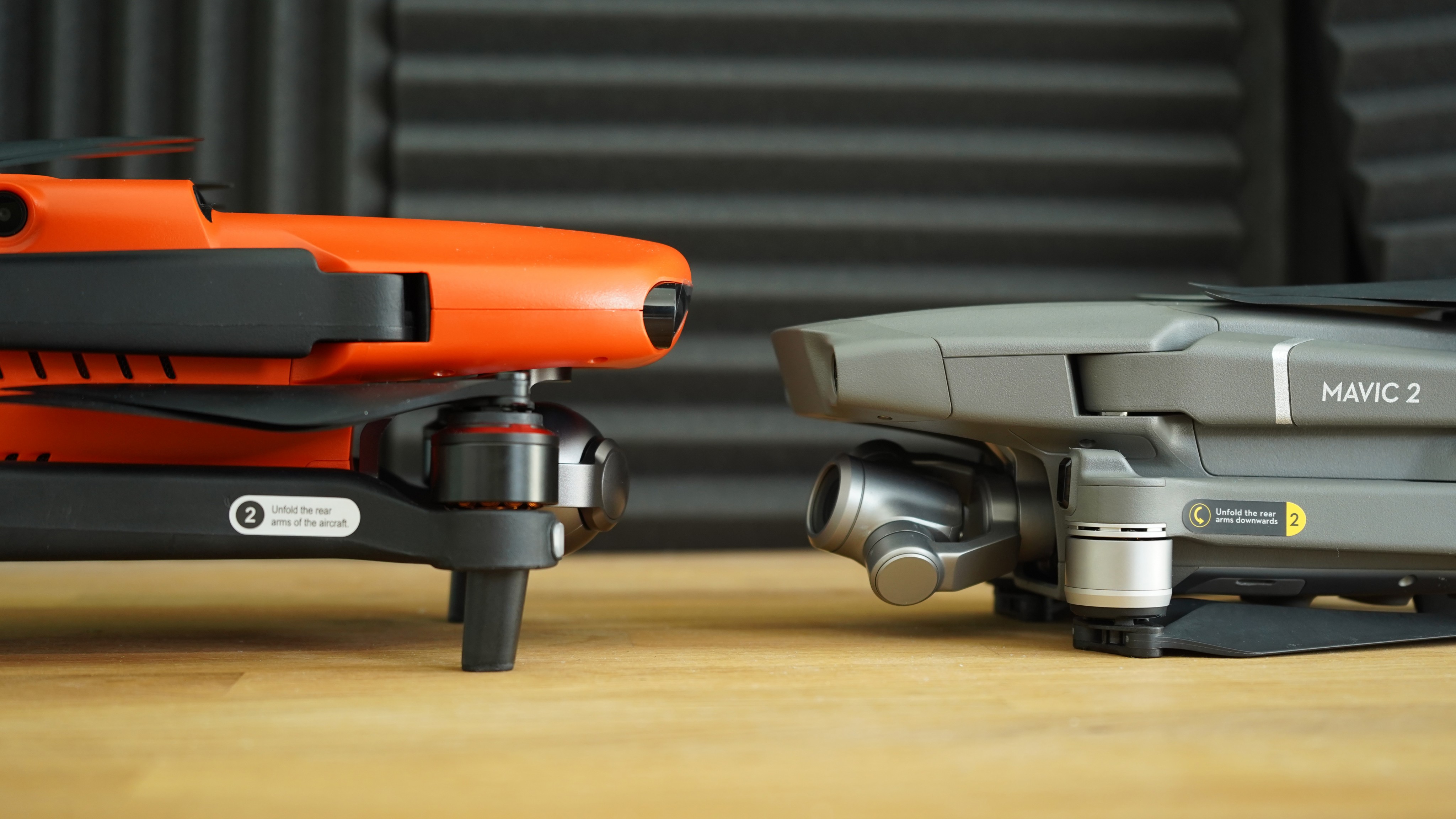 The orange is, well, there, like it or not. I have no real objections to it, though it does highlight the slightly ugly design. Closer inspection shows that the questionable beauty is not a matter of mere laziness – practicality has won out, and that's a good thing. For one thing, the 1150g drone rests upon slightly taller legs than a Mavic, making it easier to take off and land without a pad. For another, the fuselage holds an enormous 7,000mAh battery which slides in and out of the back, so the slight hump is required to house the components for the omnidirectional vision sensors. Compared to the Mavic 2, which has a tapered battery on the back but less useful sensors, I'd take the hump any time.
Charging the battery is a similar process to other drones; each battery features 4 LEDs and a button to give a quick reading of the present charge, which is appreciated. The battery theoretically holds up to 40-minutes of flight time, or 35 minutes hover. I got close to 33 minutes in my tests, but then my flight patterns were more diverse; in any case it's a good flight time (made better when you realise that, by default, the warnings to return and land come far too early).
When preparing for each flight, folding the drone out and removing the gimbal cover is pleasingly straightforward. Yes, you still need to do the legs in the correct order, but at least they all pivot horizontally so it's not the confusing 3D puzzle like the Mavic can feel.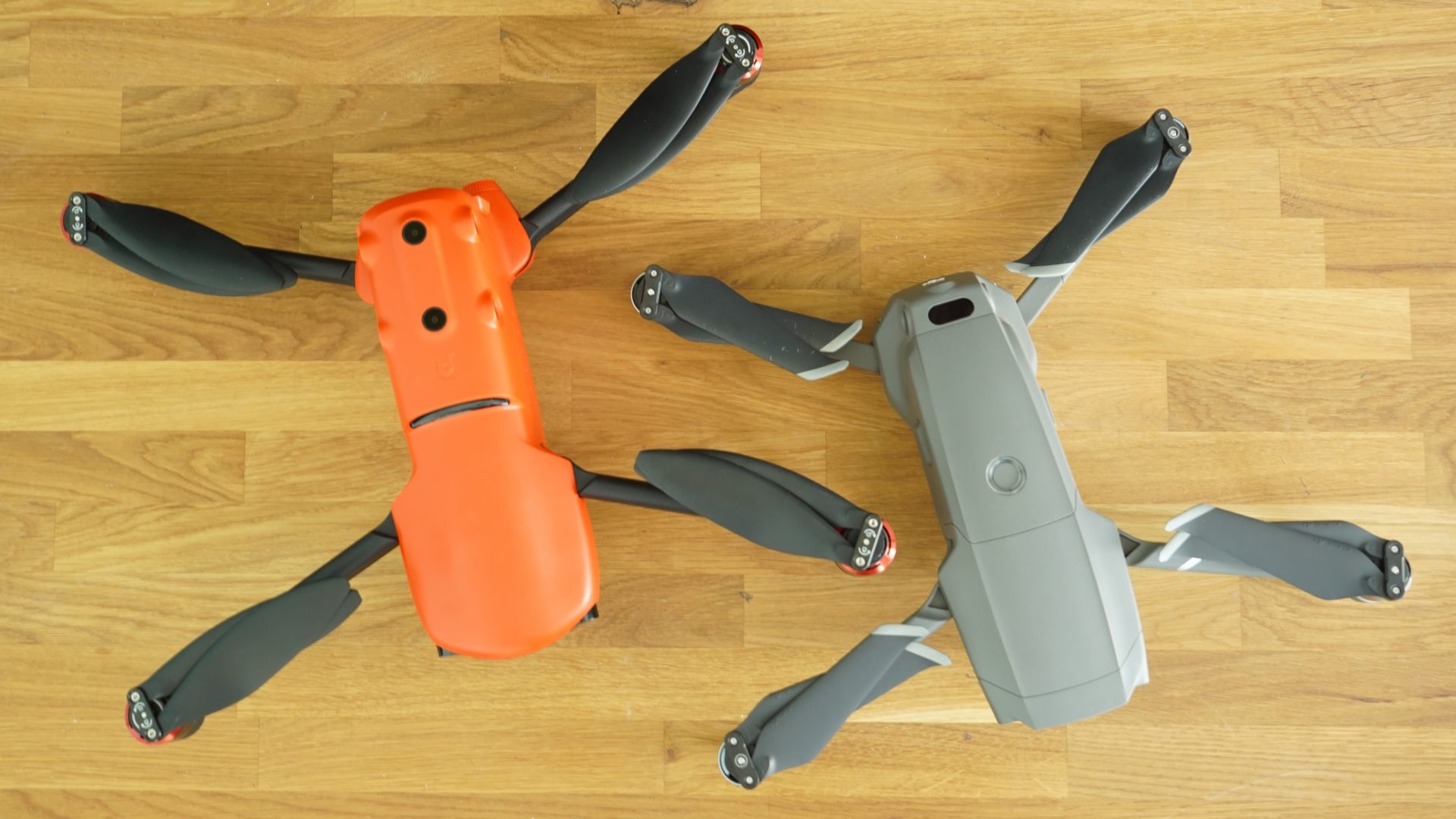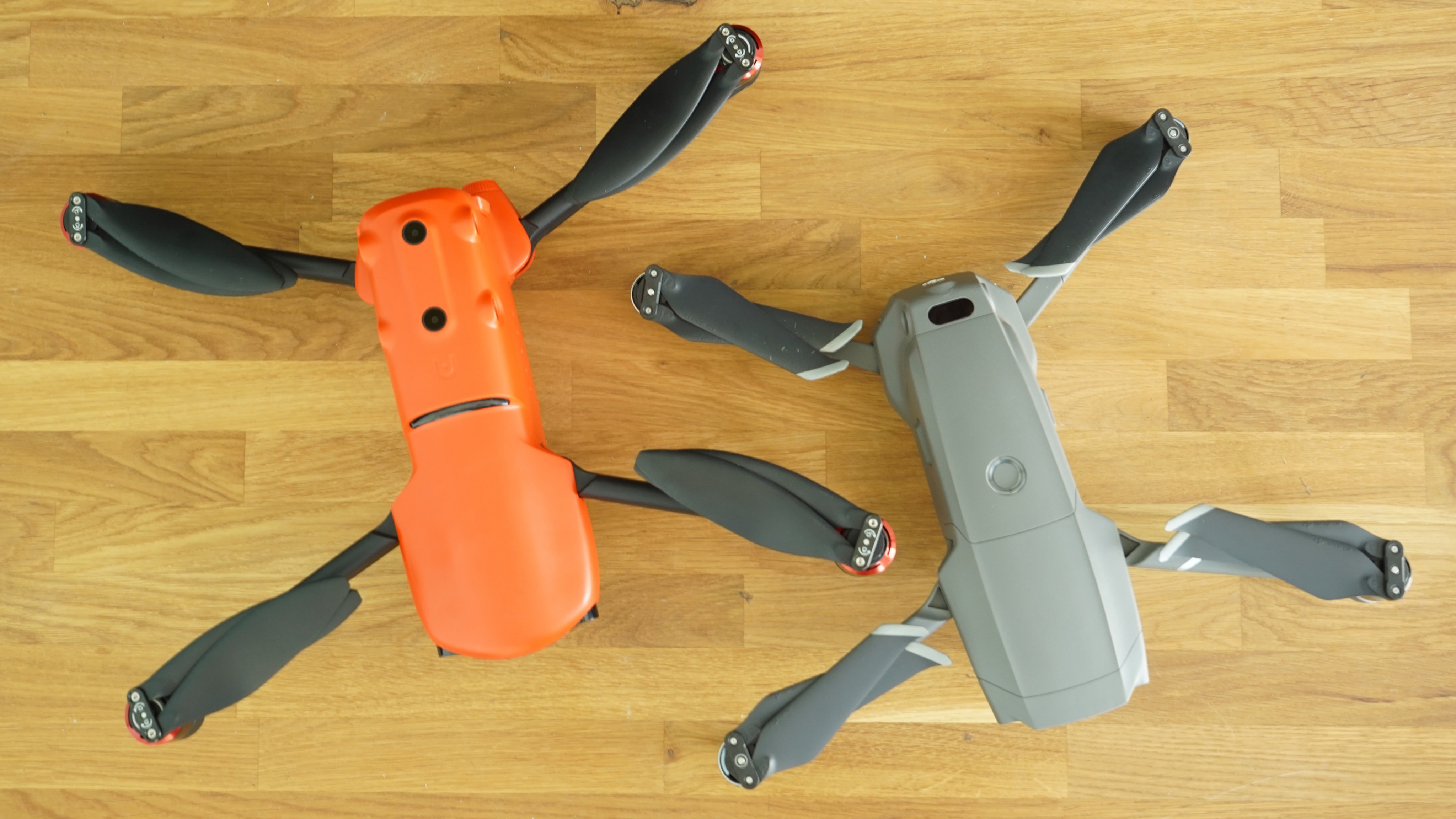 The propellers are perhaps not the most elegant or quiet, but they do their job. They're not especially noisy either, but don't seem to feature the winglet design (tapered tips) that some props use to reduce noise. My review unit was the standard 1-battery set, which was beautifully packaged, but I was surprised to find that there were no spare propellers (despite the ease of replacing them) in the box. It was also a little disappointing that, while the airframe had a USB-C port as you would expect in this day and age, the controller did not, so charging was a bit of a mix-and-match job.
The Controller
If you buy your drone from DJI, you won't be able to fly it without attaching your phone to your controller (or investing in a very expensive DJI Smart Controller). With the Autel EVO II, you can. It's hard to quantify how much better this is, since for many jobs you'll still find yourself motivated to connect your phone for the bigger display and touch-screen access to options, but it is nevertheless useful to know you don't have to, and it can save valuable time for a quick job.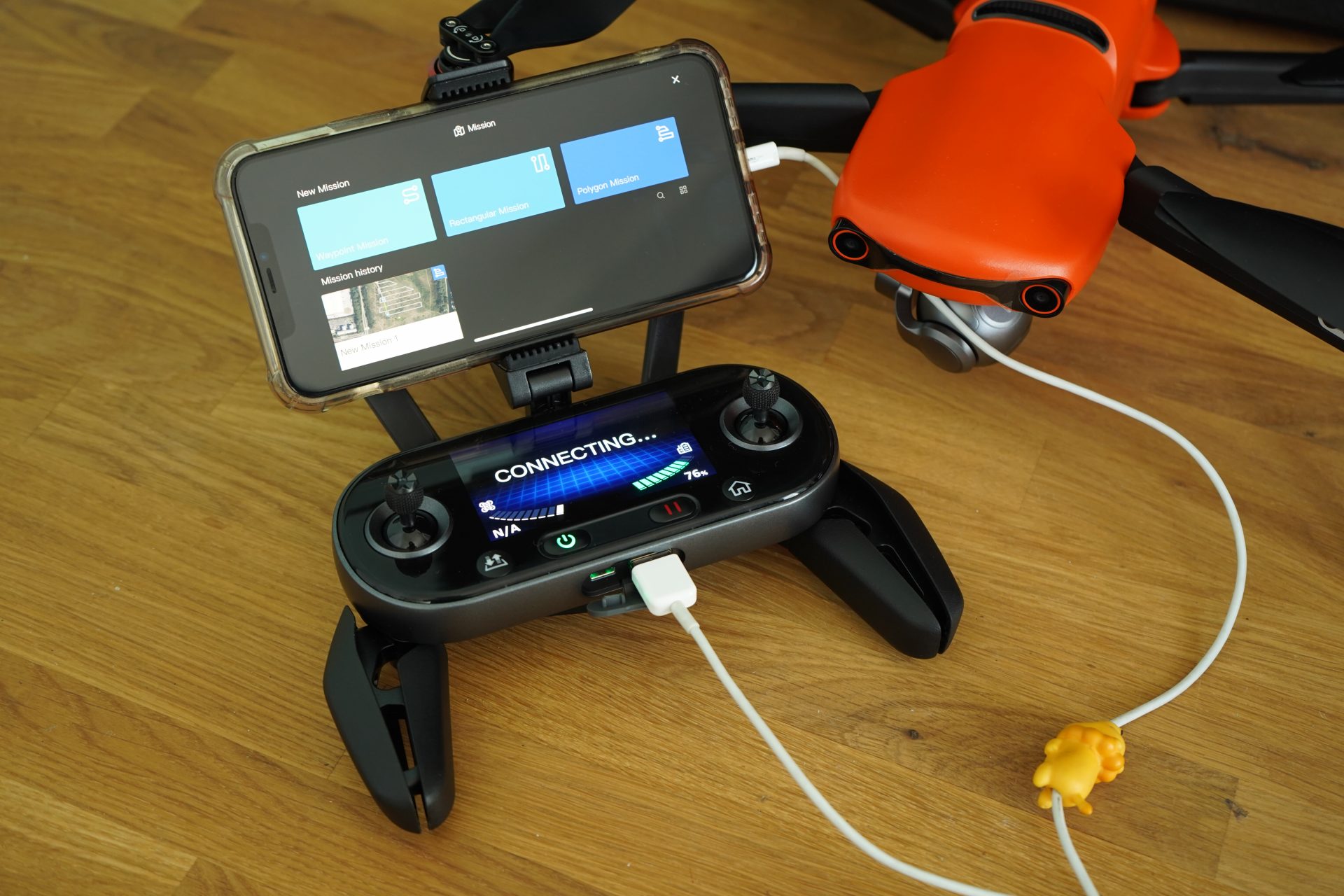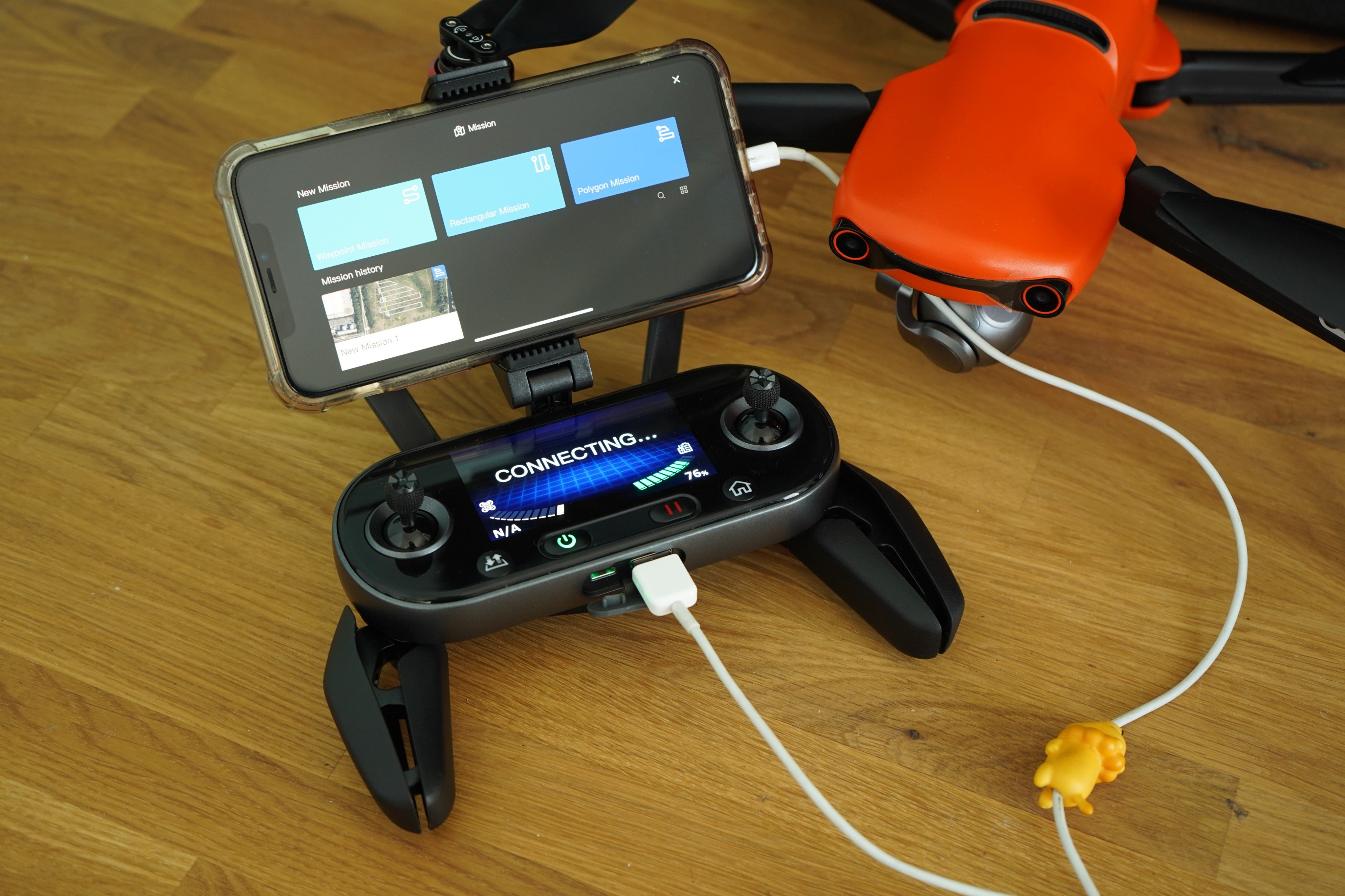 To get the complaints out of the way, the controller's fold-out grips feel a little plasticky, and for some reason no cables are included so connecting to an iPhone requires rummaging around for a lightning to USB cable (charging requires a MicroUSB). On the plus side the controller holds a generous charge, so you should manage a day's worth of flights on it, and the phone grip holds your handset above the sticks so it's easier to look between the drone and your monitor. The shoulder controls are good (gimbal wheel), though I'm uncertain the right shoulder was the best place for the display button (needed when you don't have a phone), and the rear-mounted buttons are just too easily pressed by accident.
In terms of flight, though, the controller and drone work together well; the default settings are close to perfect while speed obsessives can switch to "Ludicrous mode" (yes, I think they did borrow that from Tesla) and videographers will enjoy the Precision Flight and Dual Stability modes (accessed via the app) for more precise flight. Essentially the device looks a little inelegant, but really just represents a different style to DJI's and – so long as you don't mind the dangling communication cable – is good to use. When not acting as a flight monitor, the screen shows instrumentation data (altitude, range etc.) clearly if not exactly beautifully (boring font!) though it must be said that 330-nits of brightness doesn't compete with even British daylight in summer!
In my testing, I encountered no issues with loss of signal, though it's fair to say I didn't fly beyond 500m (UK limit) while the theoretical radio range is 9km (5.5 miles). Range figures are always theoretical, and offer an idea of how well the drone will perform in electromagnetic interference, rather than a practical flying limit.
The Camera
I tested the Standard 48-Megapixel / 8K model of the EVO II. In model equivalency, in so far as it exists, this is like the Mavic 2 Zoom – more features, lower price – as opposed to the EVO 2 Pro or Mavic 2 Pro which put the emphasis on quality with their 1-inch sensors. The 8K EVO II, however, uses the more modern and larger Sony CMOS IMX586 image sensor versus the Mavic 2 Zoom's 12-megapixel 1/2.3-inch affair. That is, in fact, the same sensor that the newer (and cheaper) DJI Mavic Air 2 uses. As I noted when reviewing that drone, the sensor is larger than that of the Mavic 2 Zoom, and – in good light – capable of fulfilling the promise of 48-megapixels. That is true here too. With the Autel's more powerful hardware it is also capable of shooting 8K video at 24 or 25fps, while the Mavic Air 2 – a mid-range drone – can only produce time-lapse at that resolution.
Users in PAL regions will appreciate that 25 as well as 24fps is available in 8K (7680 x 4320), while switching to 6K offers 24/25/30fps, in 4K you'll get 24/25/30/48/50/60fps, while 2.7K and 1080p are available in the full gamut plus 120fps (though strangely no 96fps even though 24 and 48 are on offer). Aside from the 8K option, these are all available on the EVO II Pro as well. Both offer 10-bit log, but (according to the spec sheet) the digital zoom is lossless to 4x on the 8K model and only 3x on the Pro, presumably something to do with the 5,472 x 3,648 sensor. Interestingly that also means that "6K" on the 'standard' drone is 5,760 x 3,240 while it's a slightly lower 5,472 x 3,076 on the 'Pro'. Only the former is exactly 3 times the size of HD (1080p) so perhaps the 'Pro' should only be considered capable of 5.7K by pedants!
By way of comparison, the DJI Mavic 2 series drones can only shoot 4K at 24/25/30fps (only the cheaper-but-newer Mavic Air 2 can do 50 and 60fps at 4K). They can handle 24/25/30/48/50/60 at 2.7K and all that plus 120fps at 1080P so you can get better resolution at whatever your chosen speed with the EVO II than the Mavic 2, and 10-bit color is available on both EVO 2s, but only the Mavic 2 Pro (DJI call it DLog-M). Always worth remembering, though, that 10-bit colour is basically just hard work for most people – it's for video pros who have the time and budget for grading.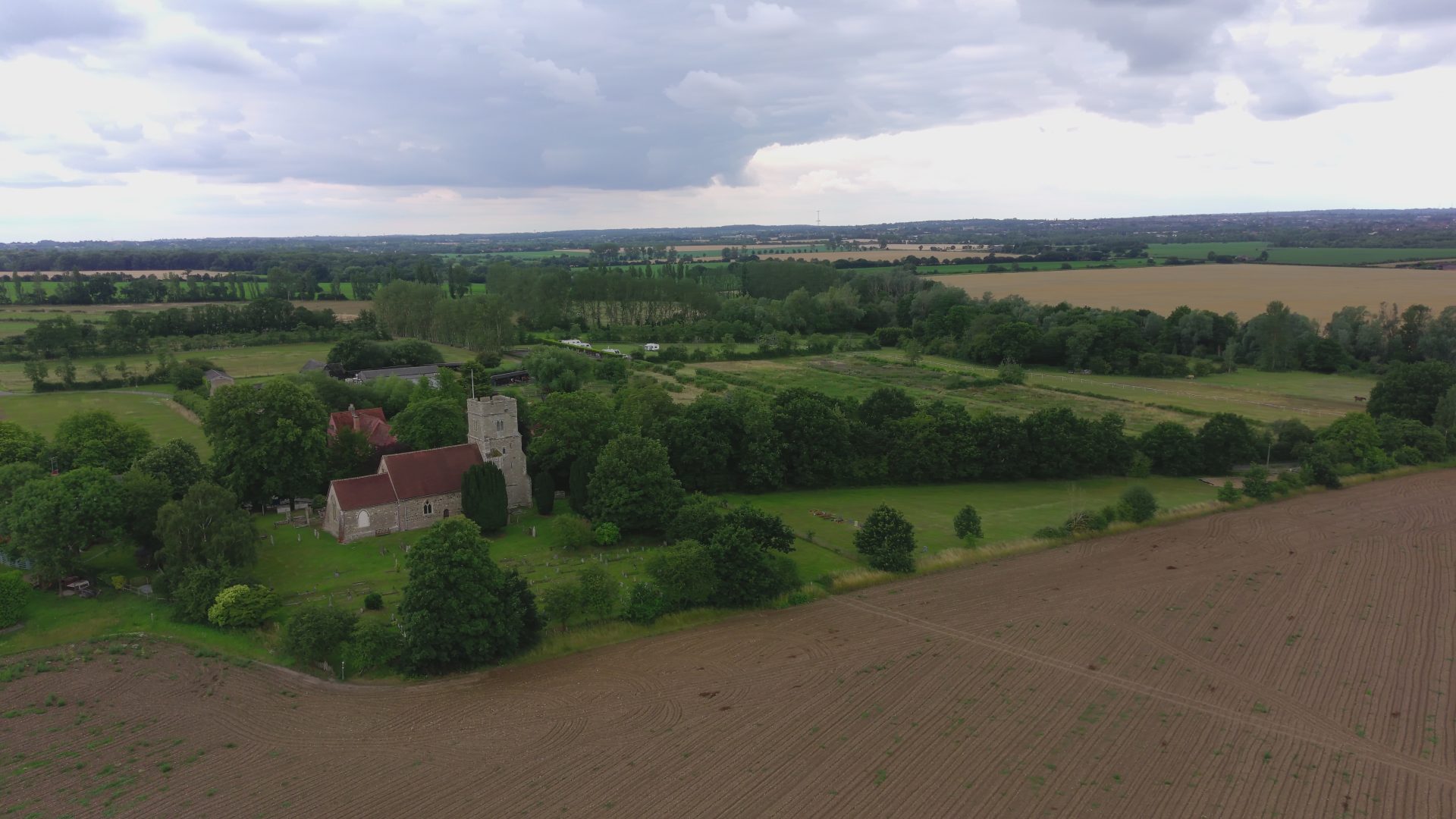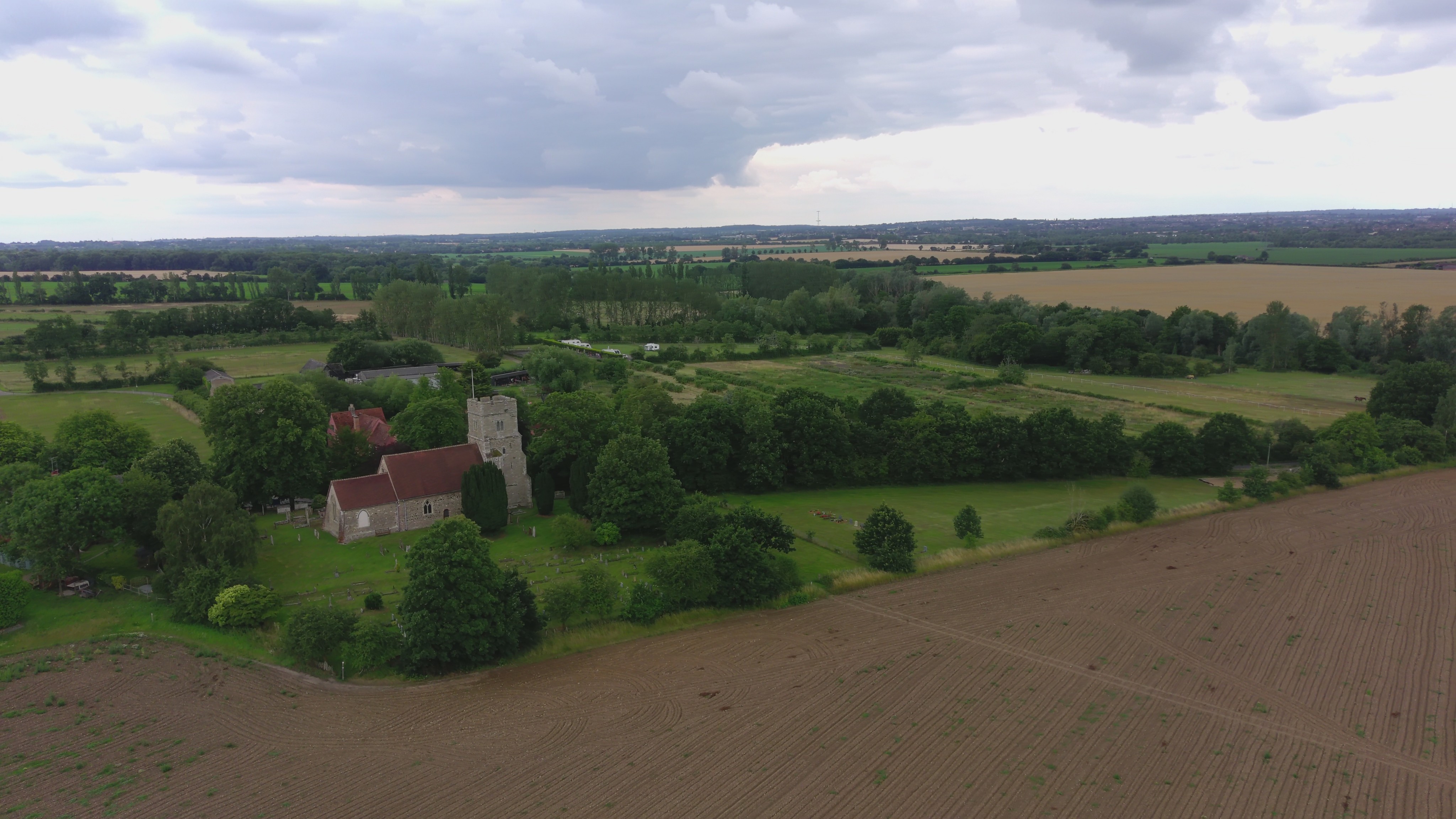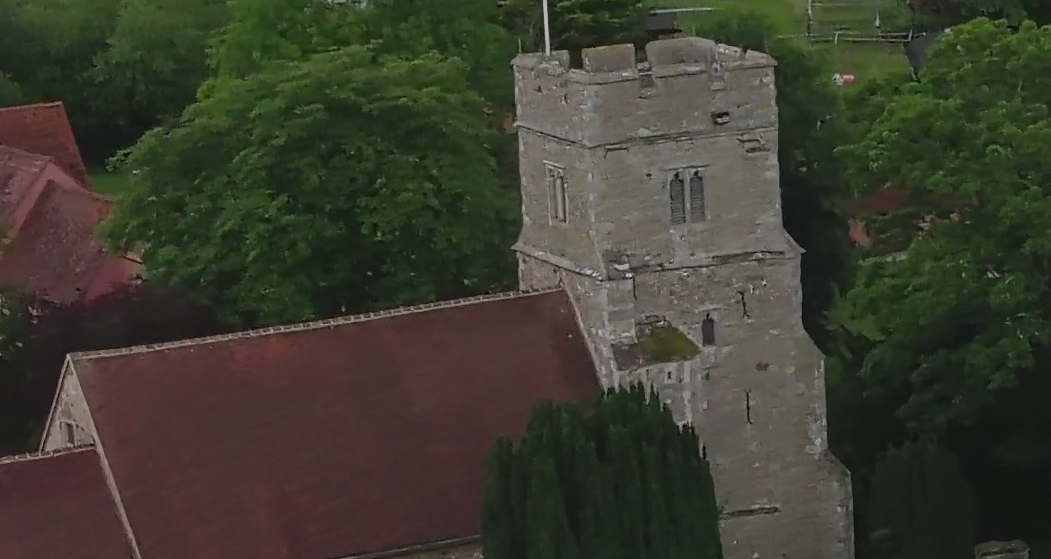 So if you wanted the pixel-peeping detail of 8000×6000 pixel stills (Raw or JPEG) paired with a more professional airframe, the EVO II is for you. That said all those pixels on an only-slightly-bigger sensor mean that, in lower light, matters are somewhat different. This chip was designed to be used in a pixel-binning mode on mobile phones, so expect things to be a bit more 12-megapixel in gloomy light.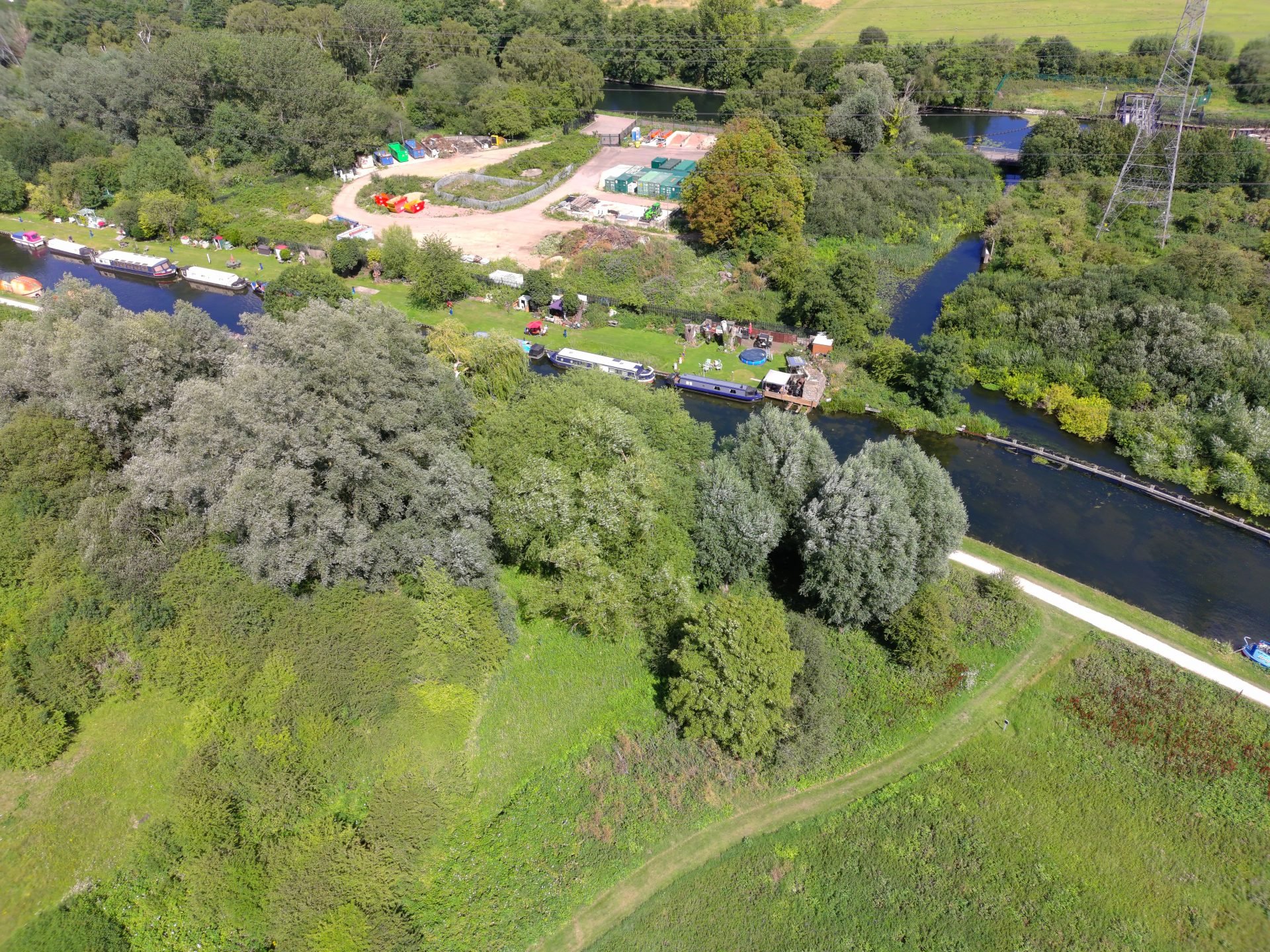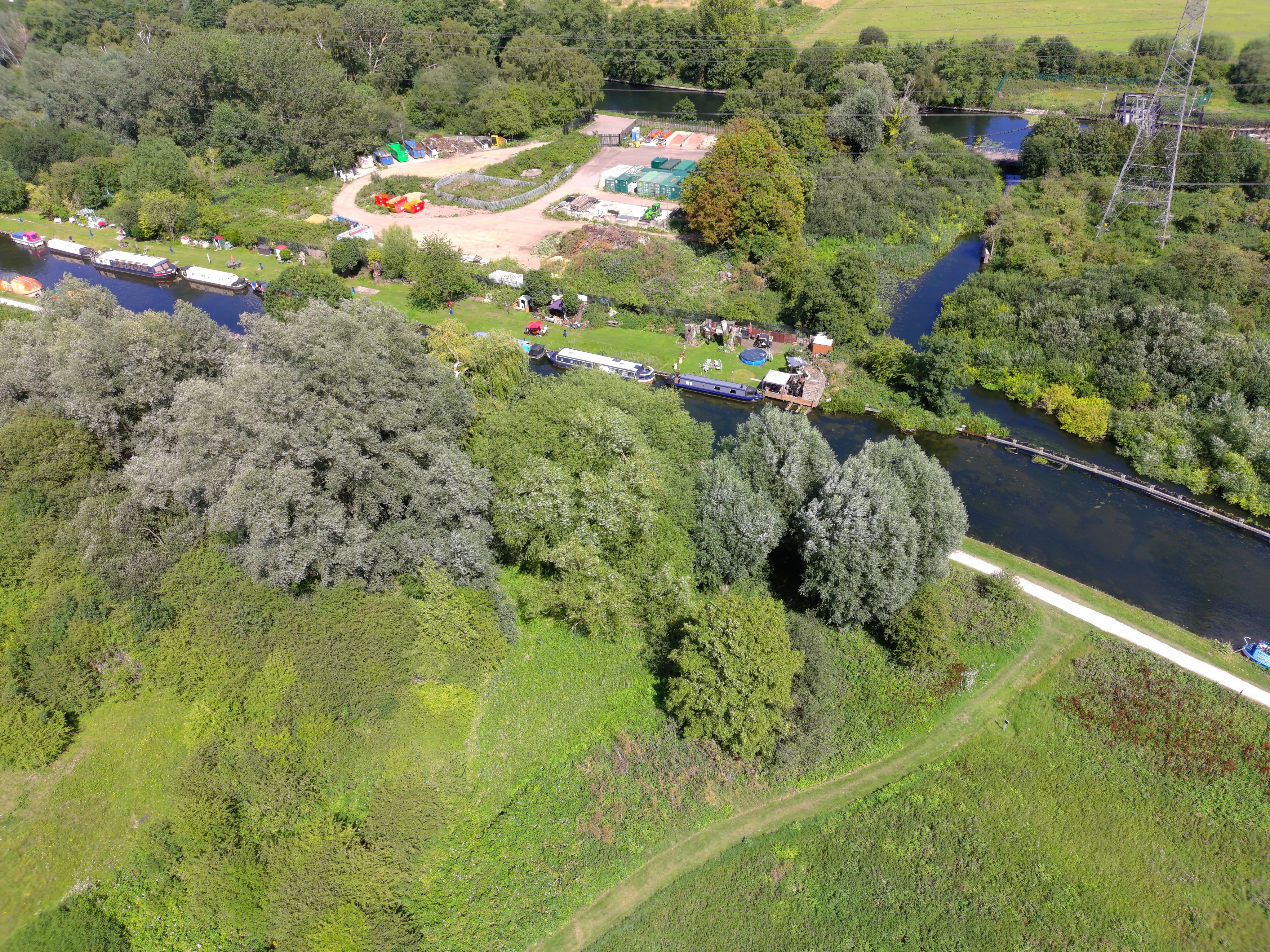 Selecting camera modes is, mercifully, very straightforward (when shooting with phone and remote, anyway). The Autel Explorer app places a bar along the bottom of the screen with all key functions you can tap on and adjust, from resolution and frame rate, though to tone. More subtle effects are accessed via a button in the lower right. Sadly the voice control option that Autel have provided (don't worry, you can turn it off) isn't equipped to handle things like ISO adjustments – just to start and stop recording, which is easier to handle with physical buttons.

It must be said that the JPEGs which come out of the camera, let alone the Raw files, while certainly not lacking in detail, don't look to have had much treatment for the lens distortion, especially evident near the corners. At 100% details are sharp but not too sharp, though looking even closer gives the impression noise is being smoothed away.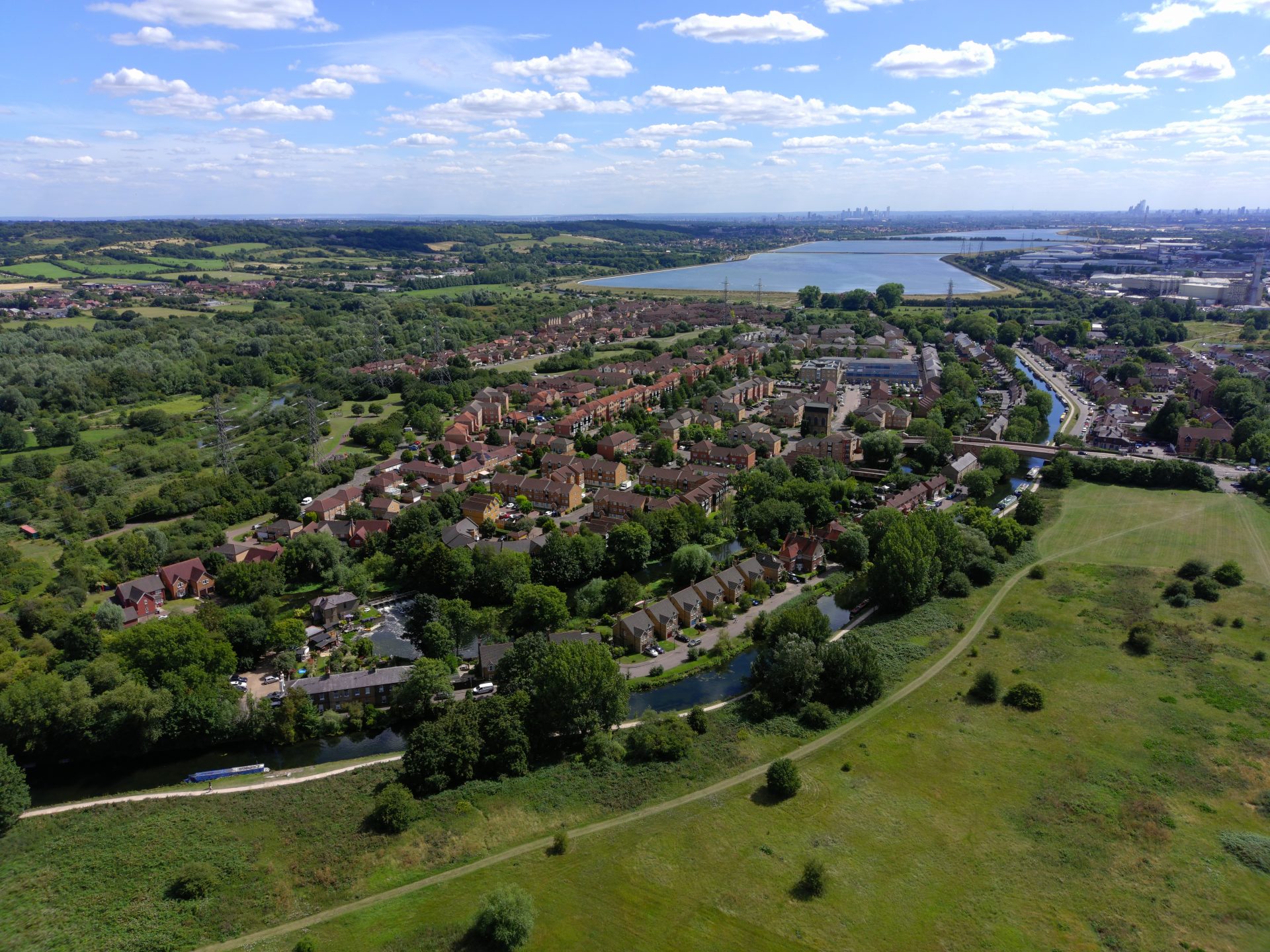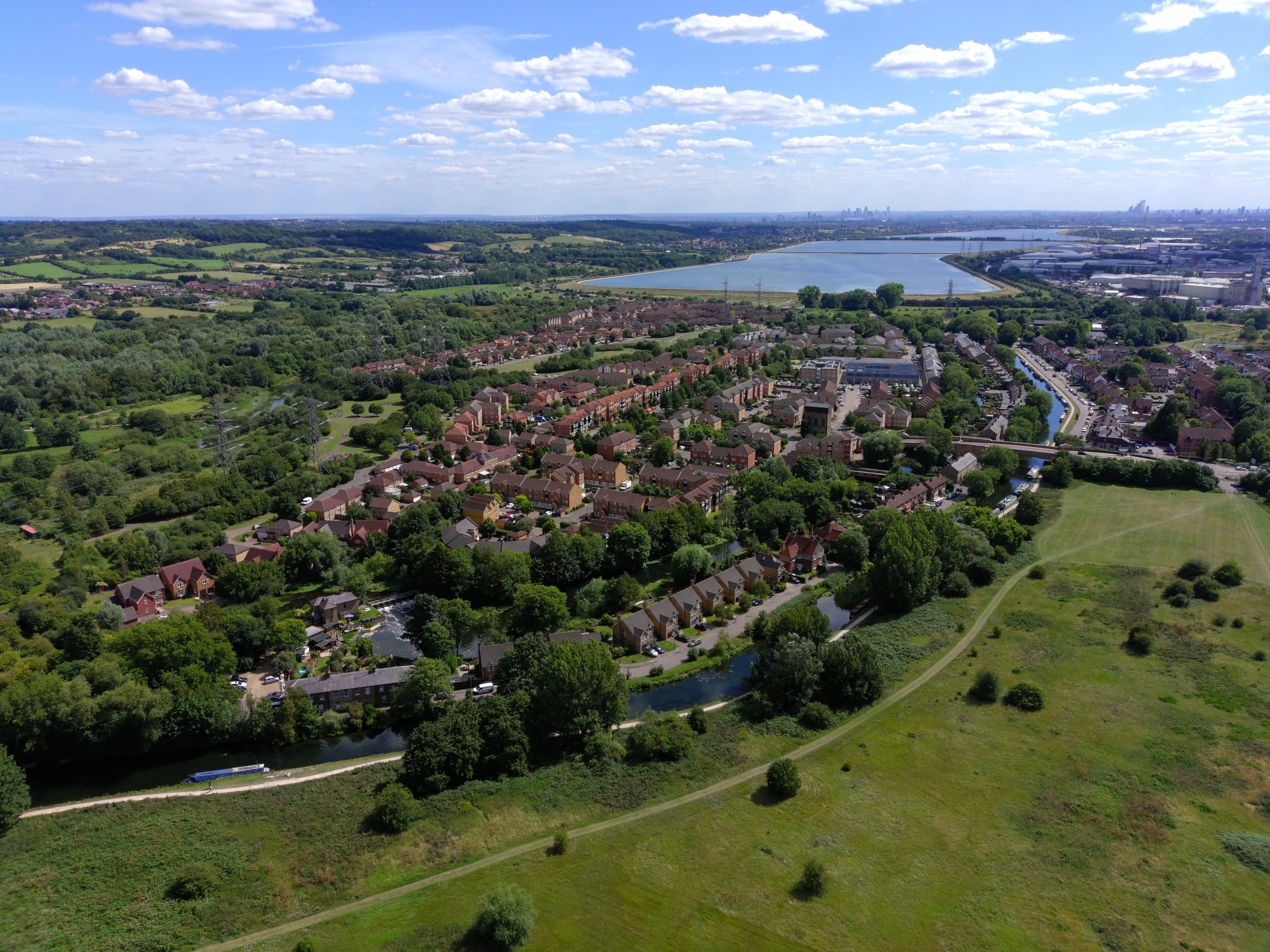 The other feature I was amazed not to find after so many DJI reviews was a panorama mode. This seems especially strange when there is a mapping feature which can take aerial shots of a whole site automatically. In my brief experiments, the drone (the 8K version with the smaller sensor) didn't seem great at low-light – hardly a surprise – though this seemed to be because it tried to open the shutter far too long. In video mode, where that wasn't possible, it actually caught the scene well.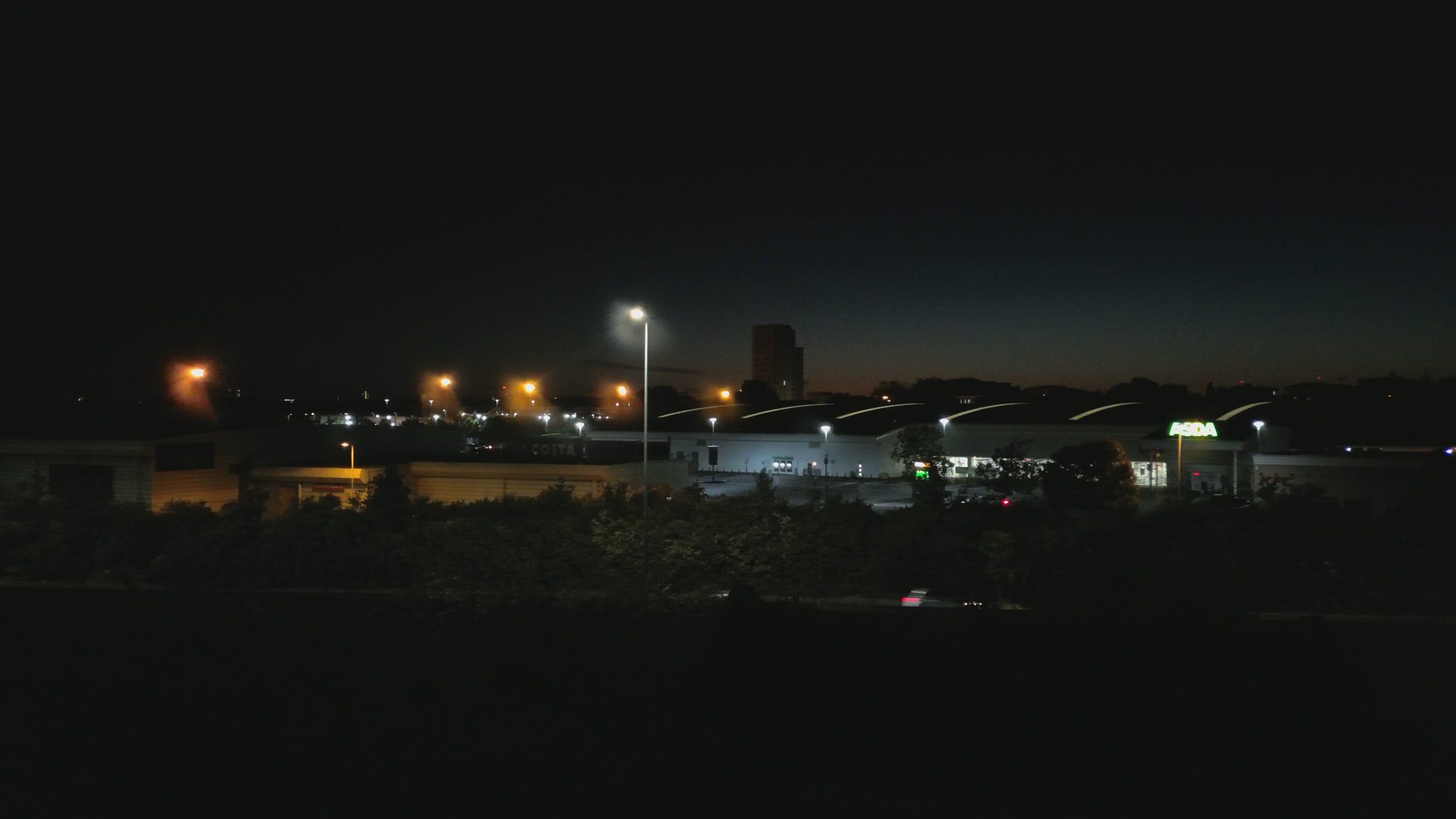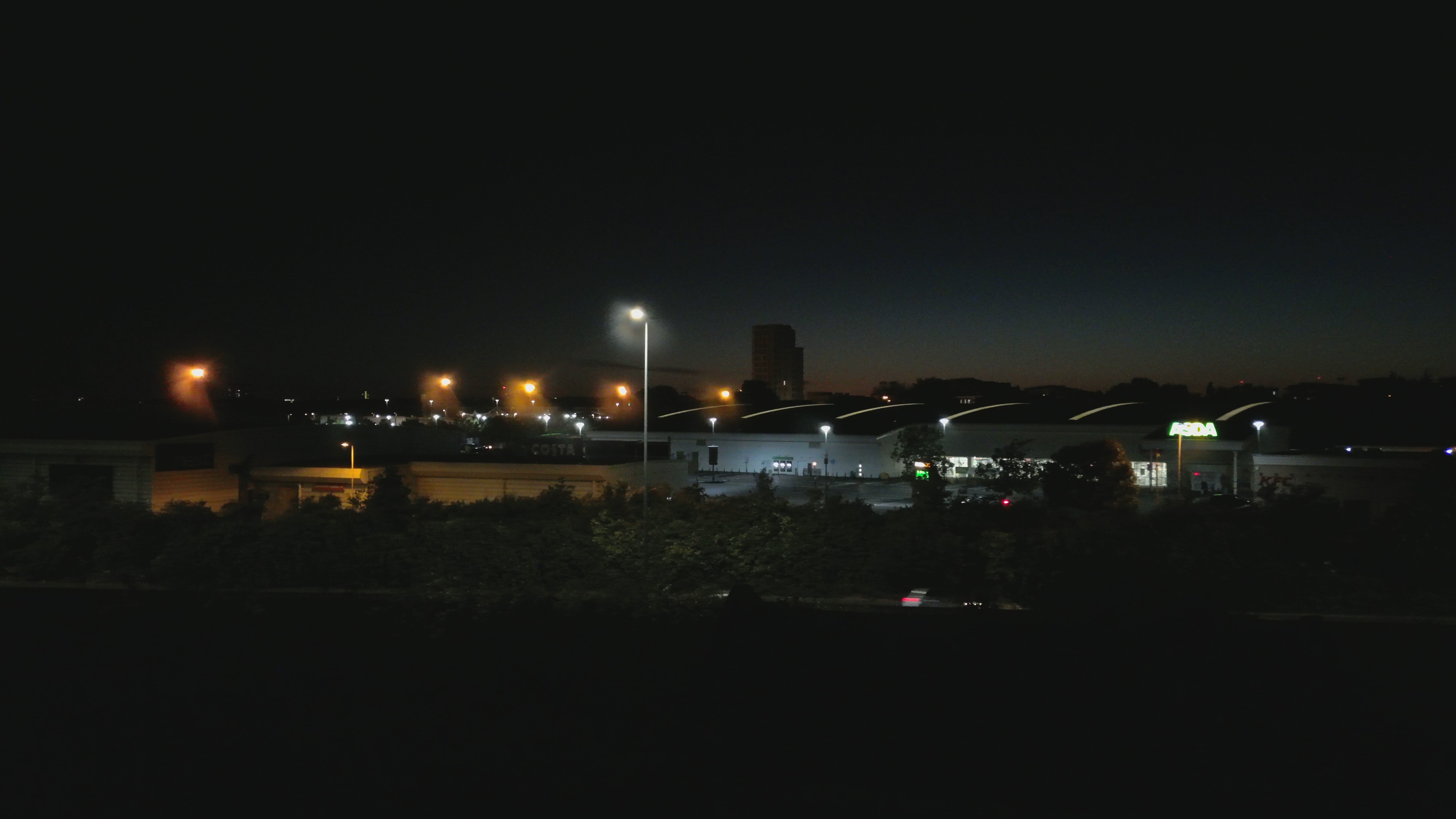 Video is stunning, whether captured at the more sensible 4K (which features a subtle yet effective HDR), or the more exciting but harder-to-play 6K and 8K resolutions. You will soon come to see these as options either for future-proofing or for shooting when you might wish to crop-to-zoom in post. This is made especially true by the disappointing digital zoom feature built into Autel Explorer. You might think "well, at 4K I can do 2x zoom with no loss of quality" but the resulting video doesn't seem to bear that out. That's a shame, since this would be the perfect answer to DJI's optical zoom, or the digital zoom which is so well implemented on the Parrot Anafi.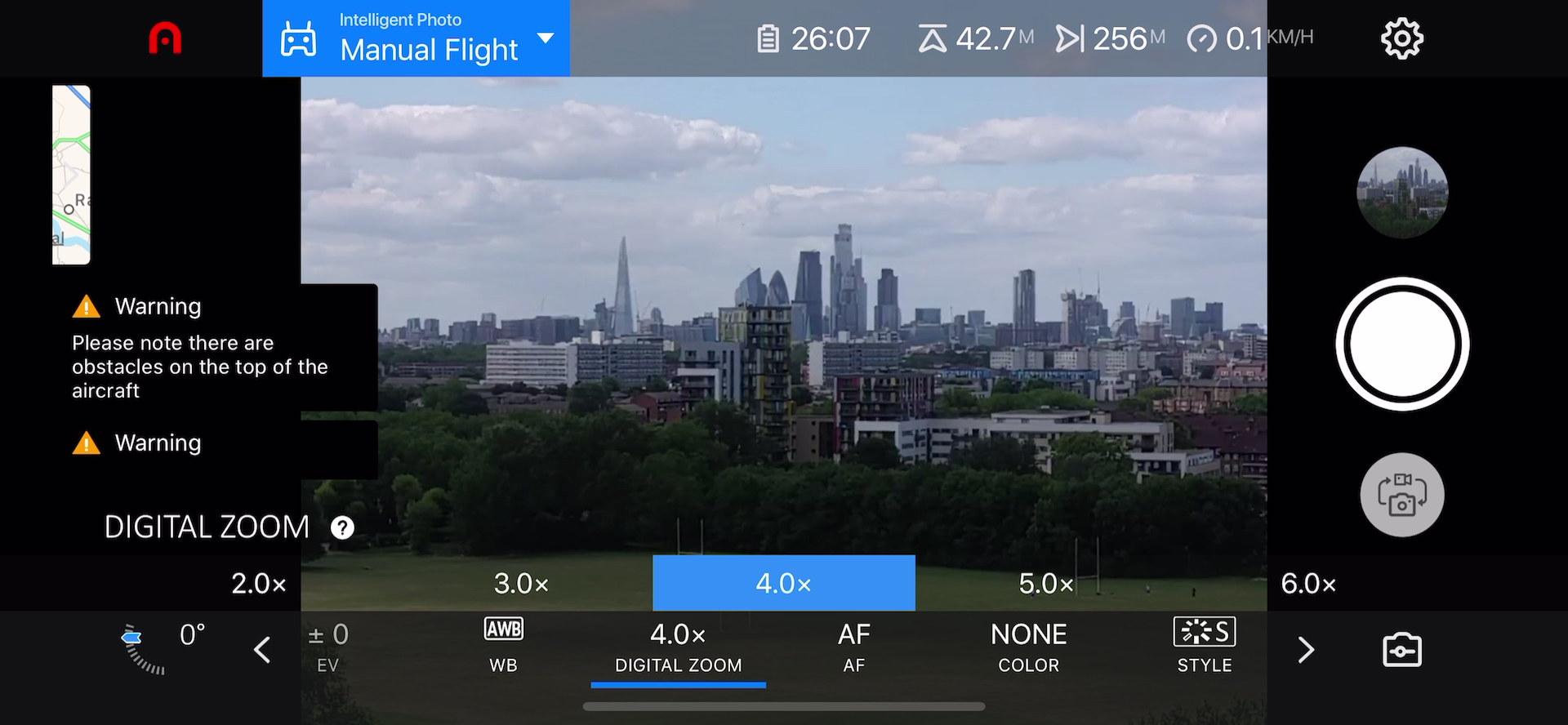 Video quality benefits from the 120Mbps recording limit (20 above the Mavic 2 Pro), and in truth operation of the available functions was easier than I was expecting. With the more recent DJI drones making menu operation somewhat more cumbersome, it was refreshing to find the settings so well organised.
Cinematographers are offered a lot of assistance by the drone's smart features, and all of these are easily accessed in the app. Atop the normal Manual Flight, there is Dynamic Track (follows subject and avoids objects), Tripod Track (hovers and turns camera to follow subject), Parallel Track (follows subject from the side) and Smart Orbit (orbits a subject). All of these are simple to operate – just tap on your subject, as the on-screen tips make clear – and seem to work well. In addition 'Viewpoint' mode flies straight toward an object at the speed of your choice – great for simple scene-setting shots – and Precision Flight and Dual Stability help too.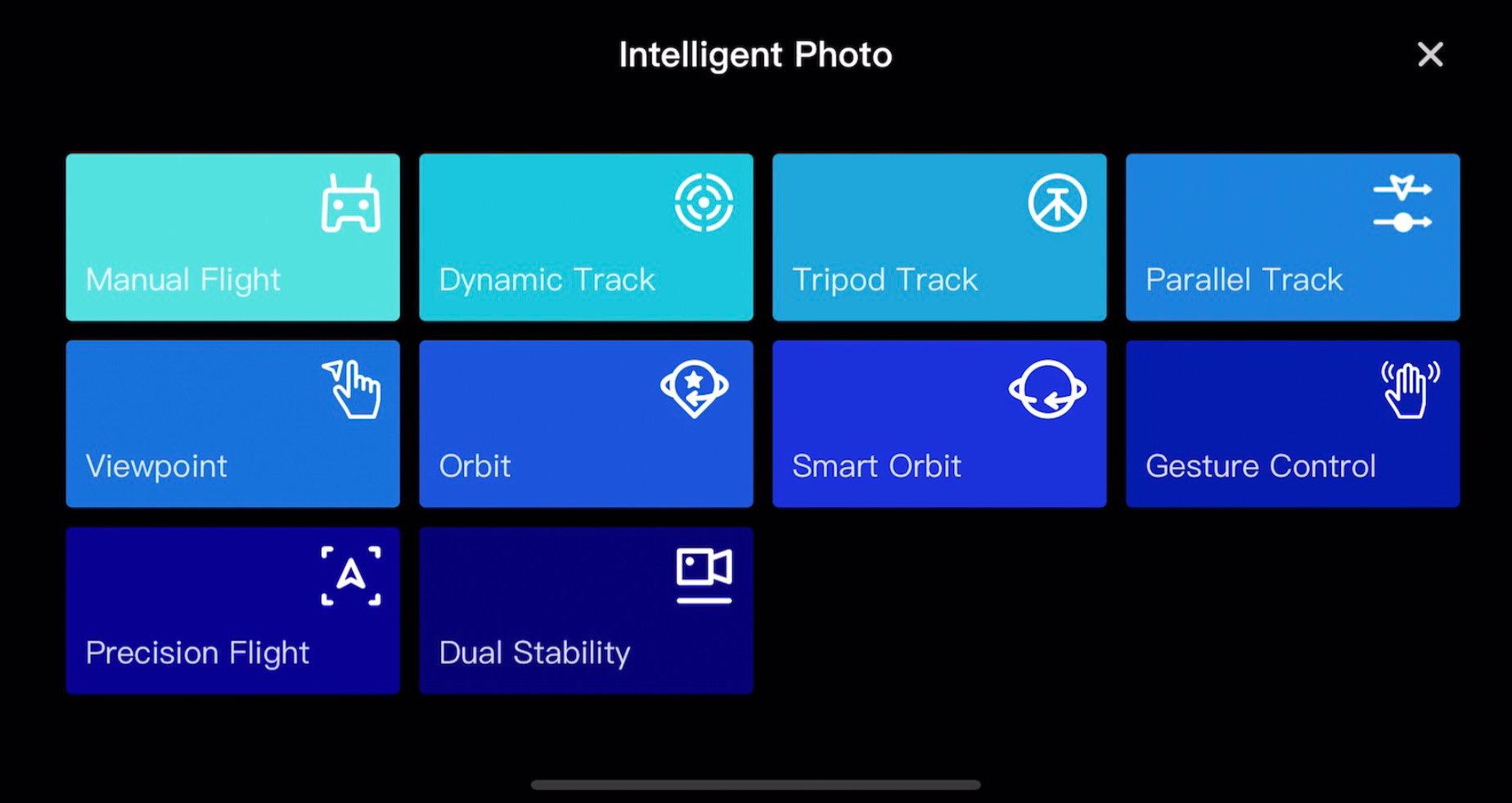 While the drone is engaged in automatic tracking, it does a couple of notable things. Firstly it can track people and objects up and down as well as just at the same altitude (handy if you're shooting climbers), and secondly it seems to respond sensibly to nudges from the control sticks – say if you decide to increase the altitude a little – without abandoning the whole tracking exercise.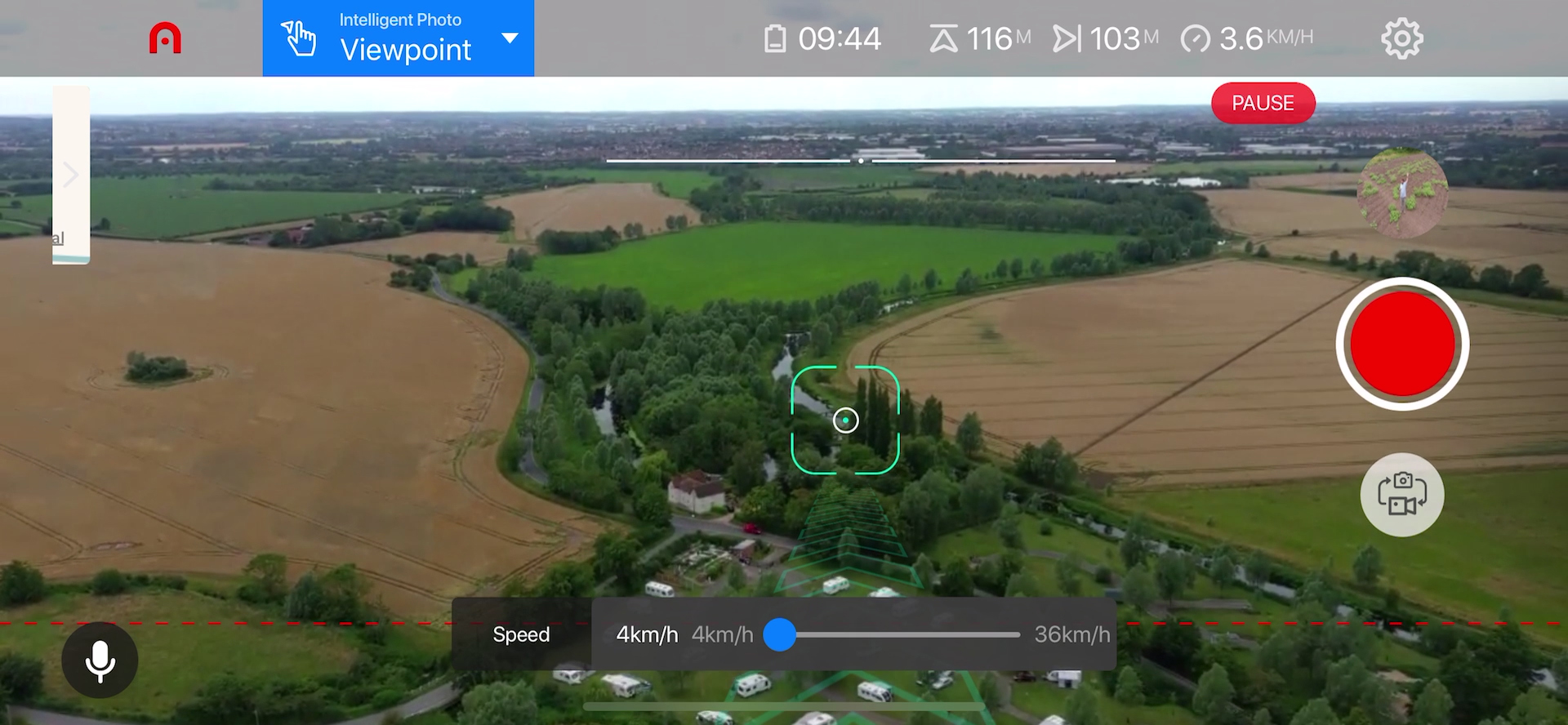 Less useful is Gesture Control which feels a little meaningless – it's not that it doesn't work, but it's hard to know when you'd use it (not to mention whether the salute gesture is a good idea). It's also less useful for social media enthusiasts than the Quickshots found in even the cheapest DJI drone.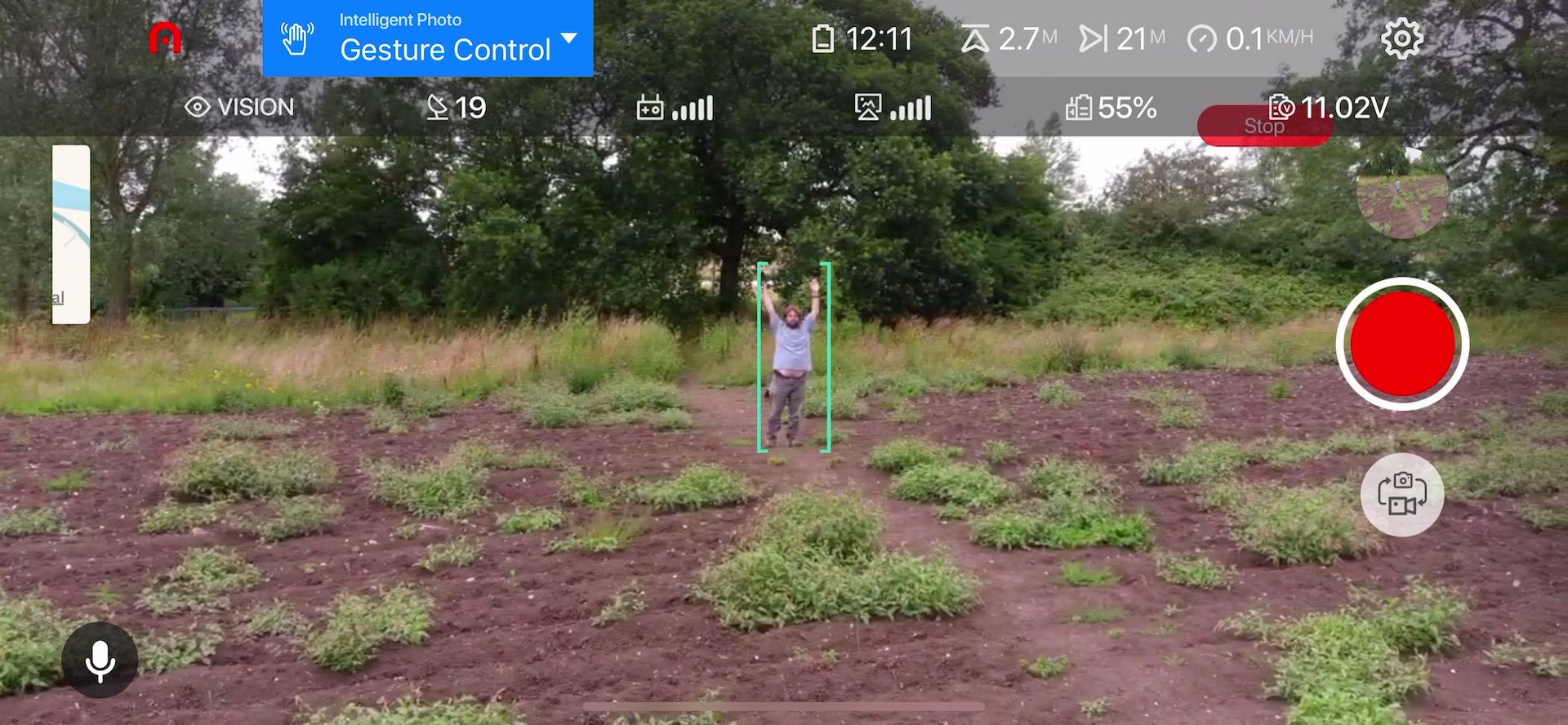 Verdict
The Autel EVO II is, for most serious videographers, the best folding drone money can buy, comfortably knocking the ageing Mavic 2 series off its flagship spot thanks to its more capable airframe, better flight time and, of course, headline-grabbing 8K video. The software is excellent for most professional purposes, and in many respects easier to navigate than that of the market leader.
That's said, the overall price – which must be pushed up by the screen in the controller – means that, whatever the virtues of the aircraft, there are good reasons to consider alternative ways to get aloft. If you're just looking for a good camera based around a 48-megapixel sensor, then the DJI Mavic Air 2 will give you that for considerably less money, and throw in automated panoramas. It, too, can handle 4K at 60fps, so it's no slouch on the video front either, though it certainly isn't as well equipped in terms of collision sensing.