Real-life resolution - Fujifilm F60fd vs Canon 870IS / SD 880IS vs Sony T77
| | | | | |
| --- | --- | --- | --- | --- |
| Fujifilm FinePix F60fd | | Sony Cyber-shot DSC-T77 | | Canon IXUS 870IS / SD 880IS |
| | | | | |
| f5.6, 100 ISO | | f4.5, 80 ISO | | f6.3, 80 ISO |
| | | | | |
| | | | | |
| f5.6, 100 ISO | | f4.5, 80 ISO | | f6.3, 80 ISO |
| | | | | |
| | | | | |
| f5.6, 100 ISO | | f4.5, 80 ISO | | f6.3, 80 ISO |
| | | | | |
| | | | | |
| f5.6, 100 ISO | | f4.5, 80 ISO | | f6.3, 80 ISO |

Fujifilm FinePix F60fd results : Real-life resolution / High ISO Noise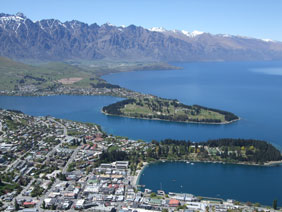 To compare real-life performance we shot this scene with the Fujifilm FinePix F60fd, Canon IXUS 870IS / SD 880IS and Sony Cyber-shot DSC-T77 within a few moments of each other using their best quality JPEG settings, lowest sensitivities and default processing options.

The lenses on each camera were adjusted to deliver the same field of view. Each camera was set to Program, or an Auto mode with Manual ISO override; in the case of the F60fd, that was its slightly misleadingly titled 'Manual' mode.

The image above was taken with the Fujifilm FinePix F60fd at a sensitivity of 100 ISO, and the lens set to 9mm (39mm equivalent), f5.6; the original 12M F JPEG file measured 4.64MB. The crops are taken from the upper left, centre, lower right and left of centre, and are presented here at 100%. Note: the Fujifilm F60fd's crops show a slightly smaller area due to its slightly higher resolution than the other two cameras on test here.
The FinePix F60fd may sport the same 12 Megapixel SuperCCD sensor as its predecessor which came out a whole year earlier, but their rivals have stuck with 10 Megapixels, thereby continuing Fujifilm's mild advantage in total pixels. Two extra Megapixels doesn't give you a great deal in linear resolution though and you really have to pixel-peep to notice any real-life benefit below. In the second and fourth row of crops, pixel-peepers may notice a tiny amount of extra detail in the favour of the Fujifilm, but it's pretty subtle and you shouldn't choose this camera for its higher resolution alone.
Of greater concern is the softening of detail in the first and third rows of crops on the F60fd. In the third row of crops in particular, the foliage detail is much reduced compared to the two rivals alongside from Sony and Canon. Interestingly the result was much sharper in these areas when the F60fd was zoomed-out to its widest angle setting, which in this case was only one notch further out on the zoom range. This wasn't a motion problem on the frame used here because the central areas on both it and the widest version were identical in sharpness.
Indeed you can see several examples in our Gallery where the F60fd performed very well towards the edges of its frame when set to its widest angle. Maybe there was a fault with our model, but certainly the sharpest results we had with the F60fd sample on test was with it fully zoomed-out.
So when the F60fd is performing well, it can resolve fractionally more detail than 10 Megapixel rivals, but not so much as to take a decisive lead – and worryingly when zoomed-in a notch, our sample exhibited softening towards the corners. Now let's see how they measure-up across their sensitivity range in our Fujifilm FinePix F60fd High ISO Noise results.