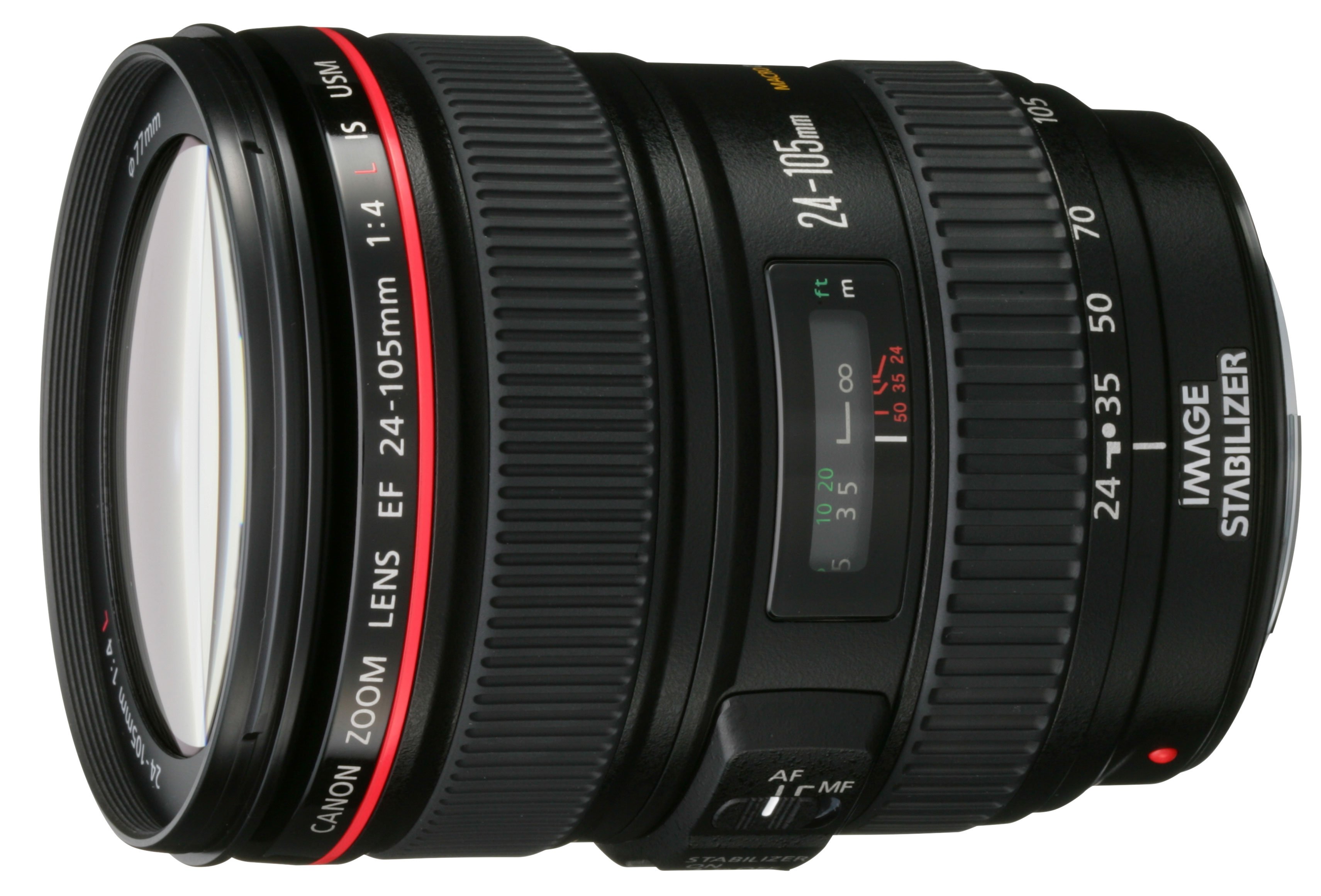 Canon EF 24-105mm f/4L IS USM review
Intro
The Canon EF 24-105mm f/4L IS USM was announced in August 2005 as a lightweight standard zoom lens for professionals. Introduced on the same day as the EOS 5D, it's an ideal match for Canon's 'affordable' full frame body, although equally suited to other full-frame bodies including the 1Ds Mark II and 35mm models.
It's also compatible with Canon's other digital SLRs, although models with smaller cropped-frame sensors, such as the 400D / XTi, 450D / XSi and 40D, will effectively deliver a focal length equivalent to 38.4-168mm. In this review we'll test the lens with the 5D, so from this point on will refer to its intended 24-105mm coverage on a full-frame body; if you own a cropped-frame Canon body like the EOS 400D / XTi, 450D / XSi or 40D, check out our seperate review of this lens for these bodies – Canon EF 24-105mm for cropped-frame bodies.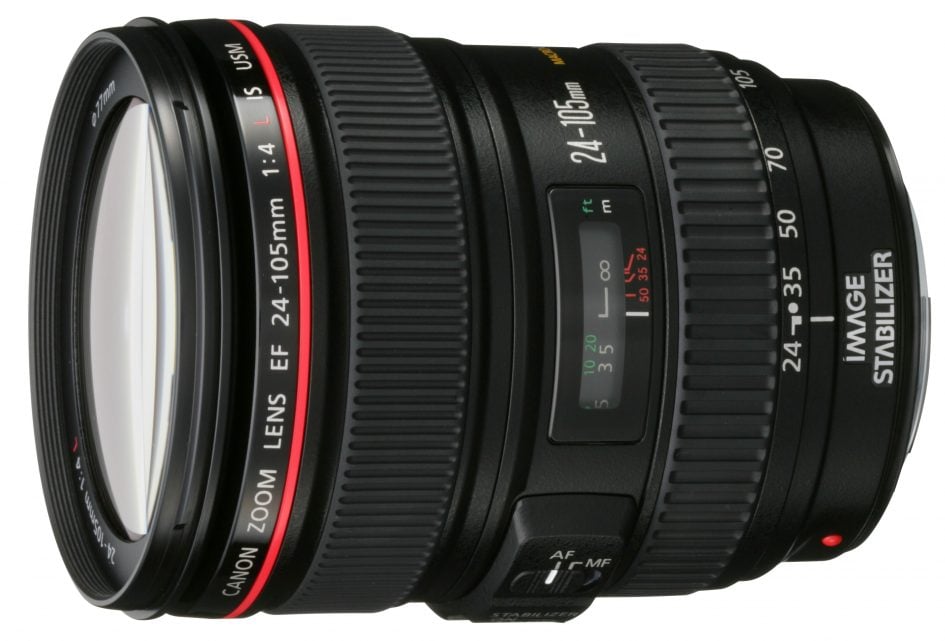 With a 24-105mm focal length, the lens delivers a 4.3x optical zoom range from wide angle to short telephoto. As such it's an ideal general purpose lens suited to capturing both wide landscapes and tighter portrait work.
As an 'L' model, the lens is designed and built to Canon's highest standards. The design consists of 18 elements in 13 groups with both Super UD (ultra low dispersion) and aspherical glass to combat chromatic and spherical aberrations respectively. High-speed quiet focusing is provided by an Ultrasonic USM motor, while camera shake is reduced by Canon's latest Image Stabiliser IS technology.
In this review we'll take an in-depth look at the Canon EF 24-105mm f/4L IS USM lens and compare it against the professional's existing benchmark EF 24-70mm f/2.8L. Is it worth losing a stop for a longer focal range and image stabilisation? Find out here. We'll also compare it against Canon's EF 17-40mm f/4L, which while clearly offering a different range, has become a popular and much more affordable option for the 5D. After all, at around two thirds the internet price of the EF 24-105mm, the EF 17-40mm is one of the cheapest Canon L lenses available.
NEW: For an overview of the headline features of this lens, check out our Canon EF 24-105mm lens video tour.
Testing notes
Each lens was tested using a Canon EOS-5D body. The serial numbers of the 24-105mm, 24-70mm and 17-40mm lenses tested were 305841, 54788 and 338244.
Note: Some early versions of the EF 24-105mm f/4L IS USM suffered from an internal flare problem. This has been identified and Canon is offering repairs free of charge for affected models. Canon UK and Canon USA have published details on identifying models where the problem may occur.