I didn't go to the store to buy this particular bag, or a bag at all, but when I saw it how cheap and well built it was I instantly bought it. I paid 50,000 Korean Won which is just under $40.00 USD. It is also available through Amazon for as low as $41.00. Anyhow here are some pictures and my impression.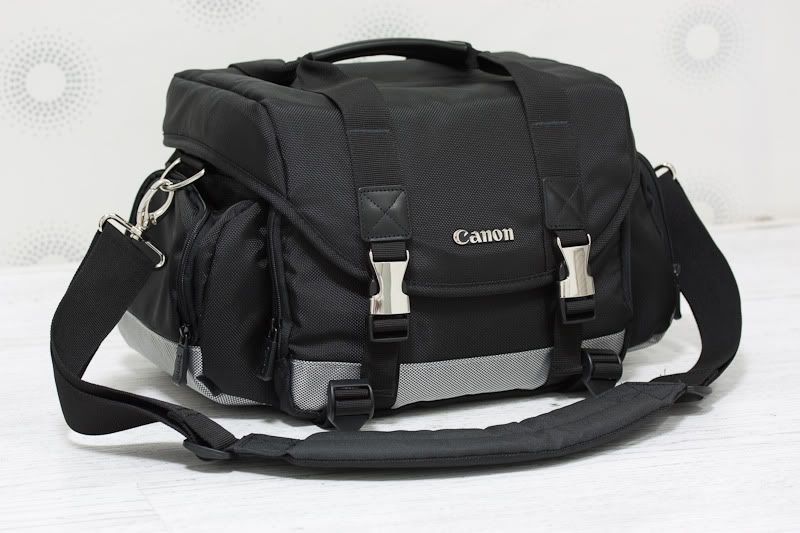 A decent sized medium bag.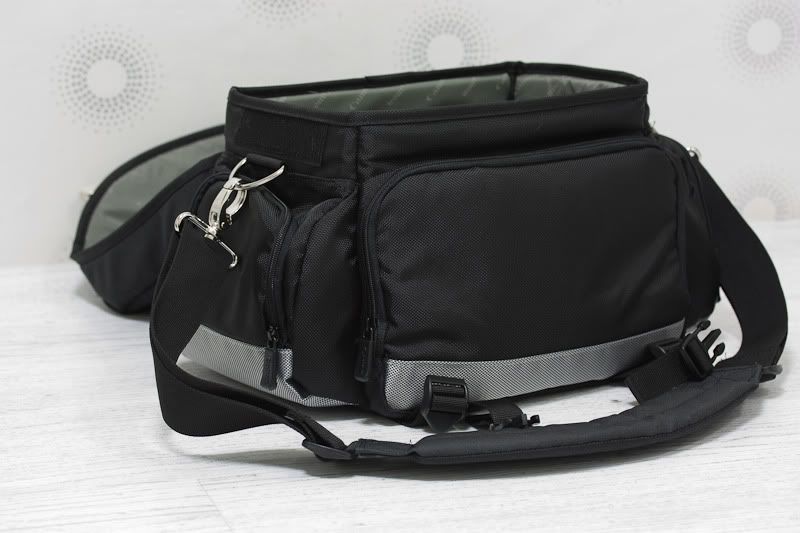 The top cover is secured by two metal buckles and Velcro along the side. First I thought the buckles were tacky plastic painted silver but when I touched them I realized they were solid metal, at least the female part. The other end is plastic.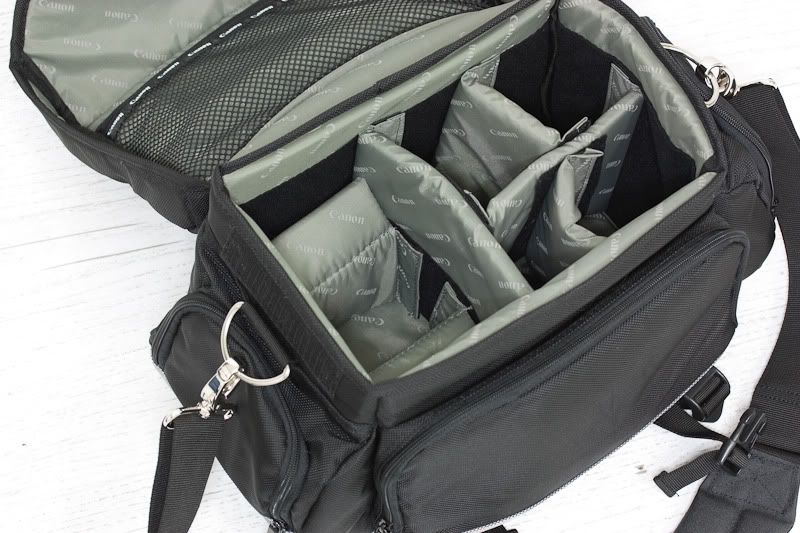 A look inside, enough room for 1 DSLR and 4 medium lens lenses. The bag is tall enough that I can stack my 50mm F1.4 and 60mm F2.8 macro into one slot without it sticking out the top.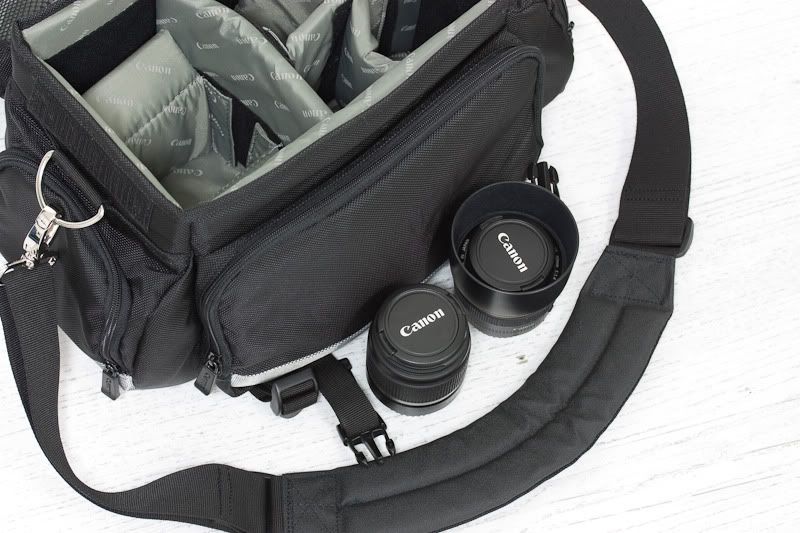 My two primes next to the bag.
Front compartment has slots for plenty of accessories.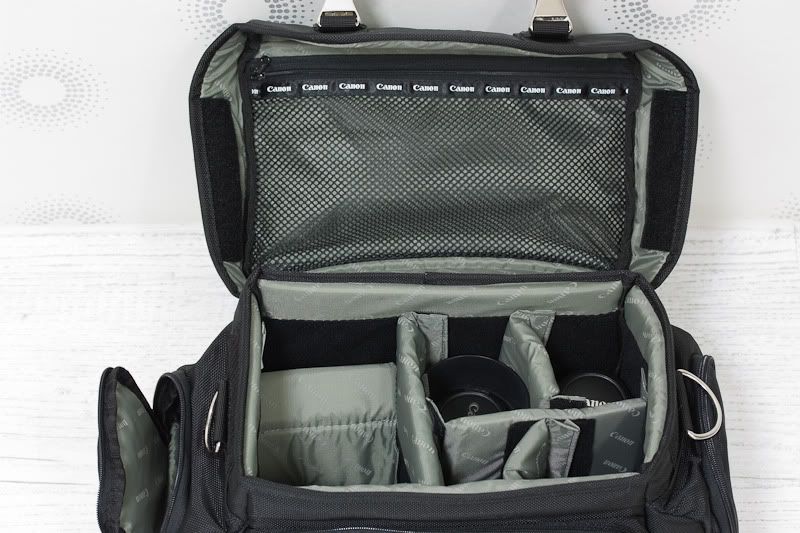 The top cover even has a cargo storage net.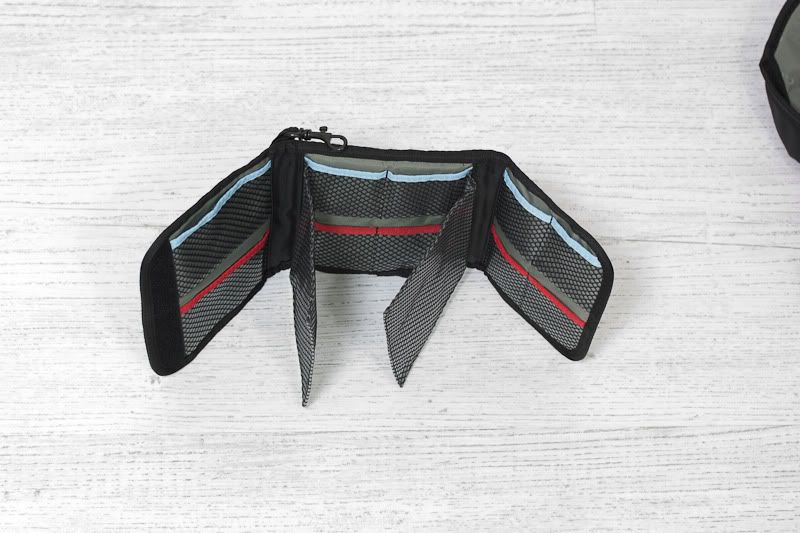 A small wallet type case is included that holds memory cards and a couple of CDs. This extra case wasn't in the one on display at the store so it was a pleasant surprise when I got home.
The extra memory/CD case has a clip and a ring to attach it to the inside of the front pocket.
Shoulder strap is generously padded and the clips are made of metal. The ring on the bag that the clip attaches to are also metal.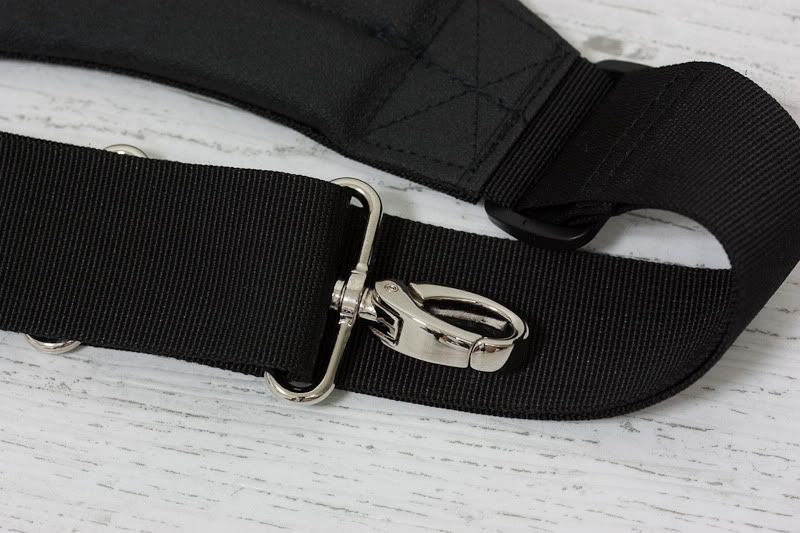 A closer look at the shoulder clip.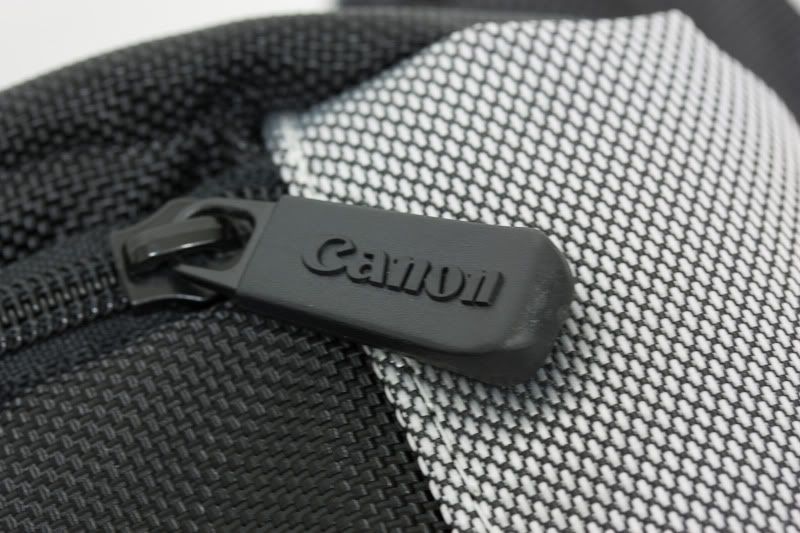 All the zippers have a plastic cover with Canon's name.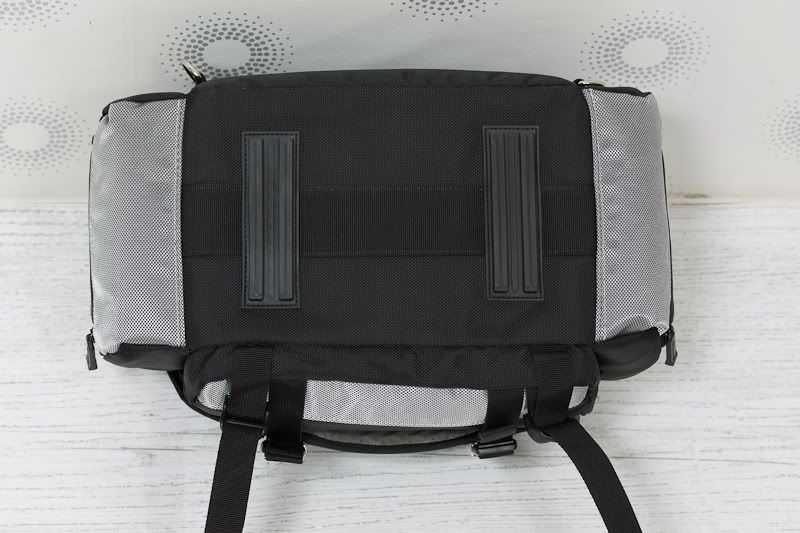 The bottom of the case has a plastic/rubber strip so the bottom of the bag doesnt get too worn out.
Summary:
Pros: Solid build, good shoulder straps, metal attachments for shoulder straps, plenty of storage space for most amateurs, and CHEAP!
Cons: Canon's name plastered all over the place. May be a con to those seeking a lower profile bag.